120Hz High Refresh Rate is the new standard of buying TVs for immersive movie and football match watching experiences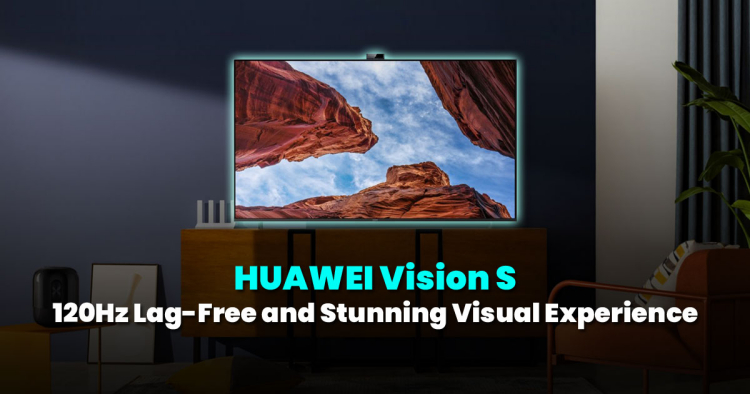 A home is usually not complete without an entertainment centre. For many young adults, a television in a living room (or bedroom) allows them not to only watch their favourite shows but also to play their video games in the comfort of their homes. In the current situation where most of us are spending more time at home, an immersive display is one of the entertainment aspects that we look for. Other than 1080p MeeTime video calling, Huawei is set to deliver one of the best displays you can ever find - the all-new HUAWEI Vision S Series with a 120Hz High Refresh Rate 4K Ultra High-Definition display.
In case you missed it, Huawei Malaysia will be hosting a live stream on 27 April 2021 to showcase a new smart TV. Not only is this a first attempt for the company to try on a different product apart from their smartphones, but Malaysia is also the first country outside of China to launch it. How exciting is that?
There are less than 5 days left before we get to see what Huawei Malaysia offers. But if you are reading this, you're probably curious about the features of the Vision S Series. Want to know more? Read on for the three features we think you should look out for!
#1 120Hz High Refresh Rate
Having a high refresh rate on your smartphone is all the rage nowadays, and current modern TVs are no exception. The Vision S TV features a 120Hz refresh rate, but how is that different from others with just a 60Hz refresh rate? The obvious answer - a lot of difference.
If you are new to the concept, allow us to explain. Refresh rate refers to how quickly media content on a screen panel refreshes. A 60Hz display refreshes 60 times per second, so a 120Hz display refreshes twice as fast at 120 times per second. This allows fast-paced scenes to look smoother instead of seeming like it is being "dragged" across the screen.
In other words, any action-packed movies and graphics intensive video games are perfect for the Vision S TV. Most smart TVs in the market come with a 60Hz refresh rate by default. That's not a bad thing, but having a 120Hz refresh rate is better for big screens.
#2 4K Ultra High-Definition Display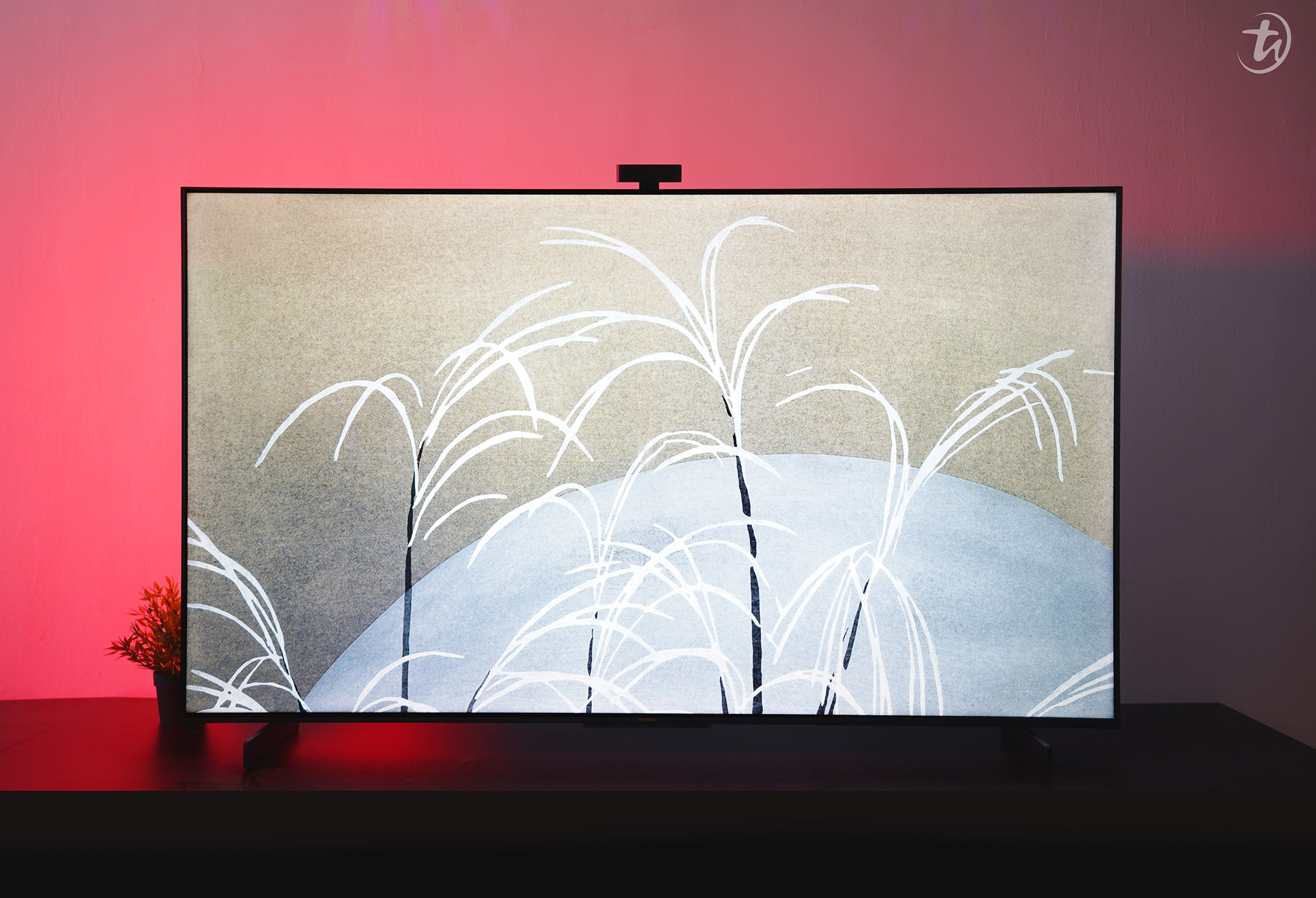 Crisp and clear
On top of the 120Hz refresh rate, this smart TV also outputs video in 4K resolution. If you are a movie fan or a gamer, we think the Vision S TV can definitely keep up with your needs. With a colour accuracy of 92%, it is definitely capable of delivering an immersive entertainment experience when you watch the latest movies and TV series such as Godzilla vs Kong, Zack Synder's Justice League, Attack on Titan and many more for an immersive entertainment experience. It's also worth mentioning that there are two size variants - a 55 and 65-inch, which is large enough for most people.
Besides the 120Hz refresh rate and 4K UHD resolution, the Vision S TV also comes with Advanced Motion Estimation and Motion Compensation (MEMC) features. By combining all these technologies, you would have a more pleasing, smoother and clearer visual experience for your eyes. For example, if you're watching a football match or a car racing match, it would almost feel like you are there watching it live.
#3 Huawei Sound 10W Quad-speaker
Of course, a visual experience wouldn't be complete without cinematic sound. The Vision S TV has four 10W speakers underneath the screen, which work in tandem to deliver decent audio quality. Due to the location of the speakers, audio is bounced off surfaces and travel around the living room. As a result, you don't need to set the TV to a higher volume.
Other than the visual experience, you shouldn't miss out on the intelligent feature from the Huawei Vision S. It is the first TV in Malaysia with a camera that has the Huawei MeeTime Video Calling feature. From watching your favourite dramas and movies to immersing yourself in a video game, the Vision S TV can cater to your needs with the aforementioned high fashion tech features. That said, if you happen to be available on 27 April 2021, you should tune in for the online launch of the Huawei Vision S series at 7.30 PM.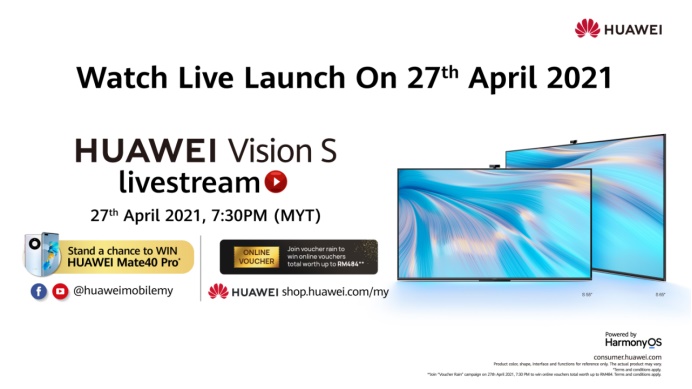 The livestream event will be available on Huawei Malaysia's Facebook page or YouTube channel. In addition, every viewer stands a chance to win a Huawei Mate 40 Pro so all the more reason to watch it.
You can also stand a chance to win an online voucher that's worth up to RM484 (on a first-come-first-serve basis) when you join the voucher draw at the online HUAWEI Store from 7.30 pm – 8.30 pm on the same date. That's it, folks. Stay tuned for more trending tech happenings at TechNave.com.