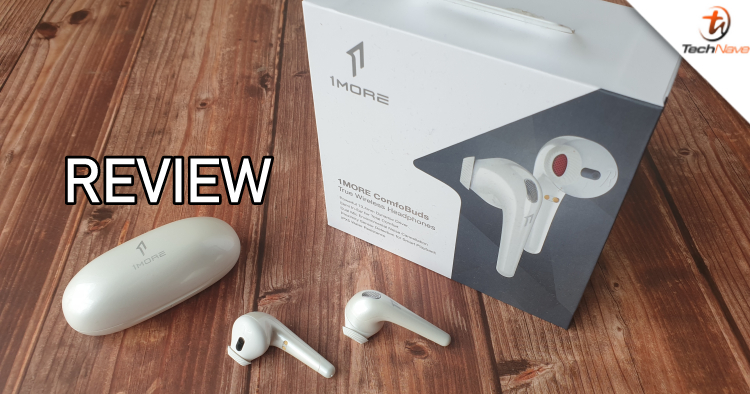 Joining the 1MORE range of TWS in Malaysia from the bottom are the 1MORE ComfoBuds. Priced at RM189, these TWS earpieces are clearly targeting the entry-level market but 1MORE have managed to squeeze in a number of features that could make it your ideal value-added TWS audio device. Find out more about these features and the 1MORE ComfoBuds in our full review below.
In terms of design, the ComfoBuds look to follow the same general look as Apple's Airpods, but are sleeker, slimmer and features some rather unique looking eartips. The ComfoBuds do fit their name though, as they are very comfortable to wear and at just 3.8g each earpiece, they are very light. They do feel a bit loose though, even though they don't fall out no matter how hard I thrashed my head about.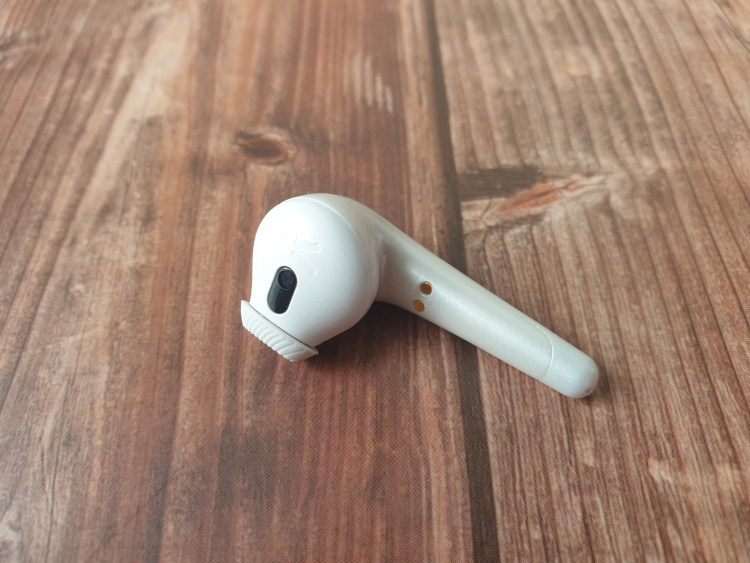 That's a fairly unique looking eartip, but it does work in keeping things comfortable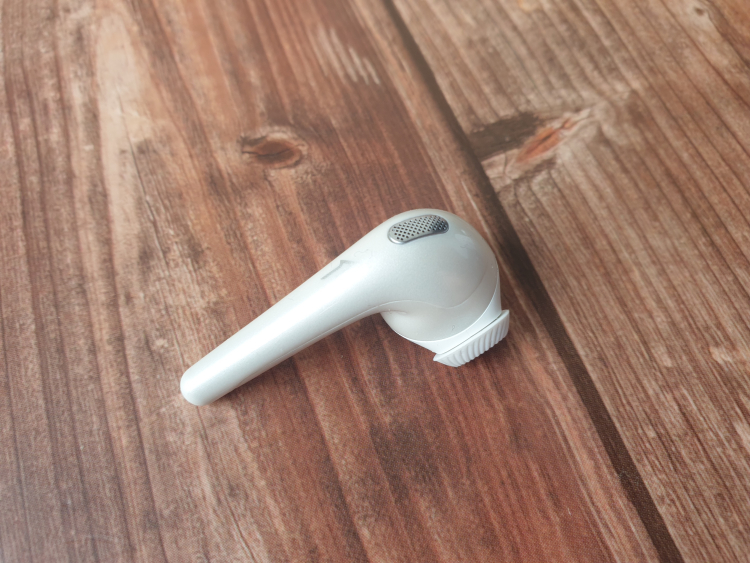 There are no physical buttons, instead, you double tap the stem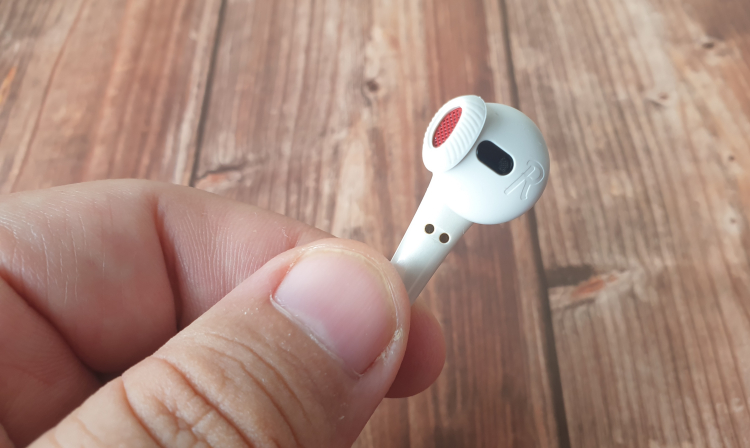 There are IR sensors right in the middle there
This rather loose fit might make it seem a bit unusual compared to most TWS devices which are earbuds that fit snugly into the ears. However, there are advantages to this design in that the ComfoBuds do not cause your ears to sweat or feel tired as much as some other TWS devices.
Taking a closer look at the eartips, you'll notice that they aren't removable and that there aren't any replacement eartips, so it's a one size fits all sort of device. There's still the same large mesh design but since they're not earbuds they don't collect earwax as much as some other 1MORE devices.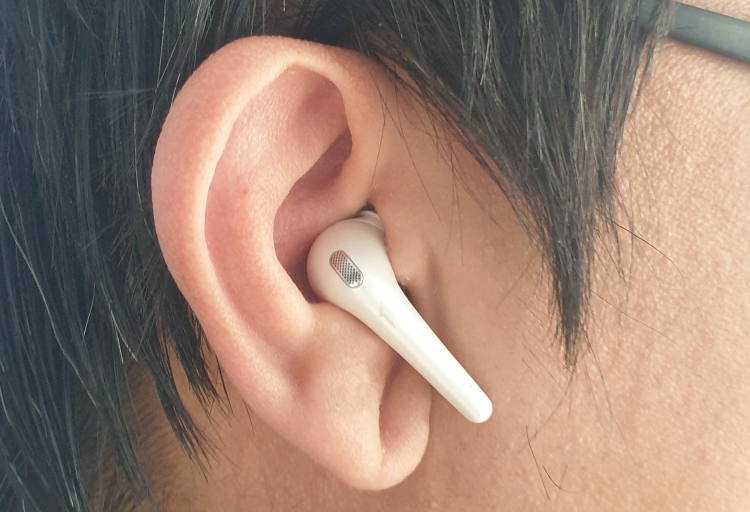 The 1MORE ComfoBuds fit nicely even though they're a looser fit than most TWS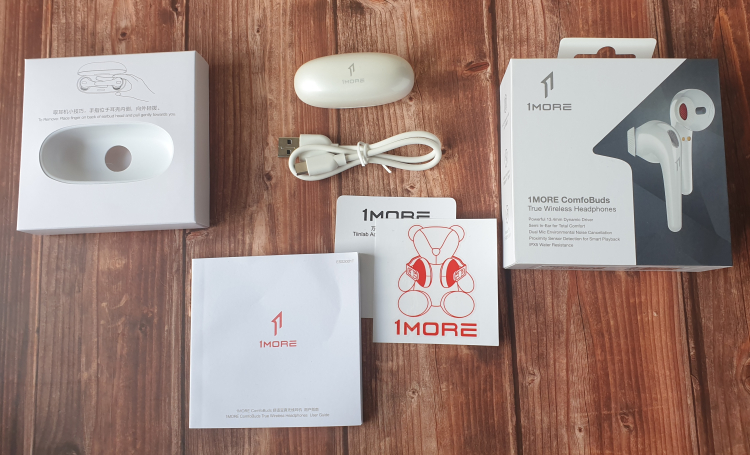 Not much else in the box asides from the manuals and USB Type C cable
Unlike some other value-priced TWS devices, the ComfoBuds pack in a number of extra features like IR sensors and tap controls (there are no physical buttons). The IR sensors detect when the earpieces are actually in your ears, stopping your playback when you remove them. Double tapping the stems do the same pause and play action or can be used to answer calls. In addition, the ComfoBuds are IPX5 certified, so they're good for sweaty workouts (but not swimming).
According to 1MORE, the ComfoBuds themselves carry about 4 hours of charge while the charging case offers another 14 hours. This isn't entirely a bad thing though as most people don't listen to music non-stop for 4 hours but they don't last as long as some other TWS in the same price range. The case charges using USB Type C.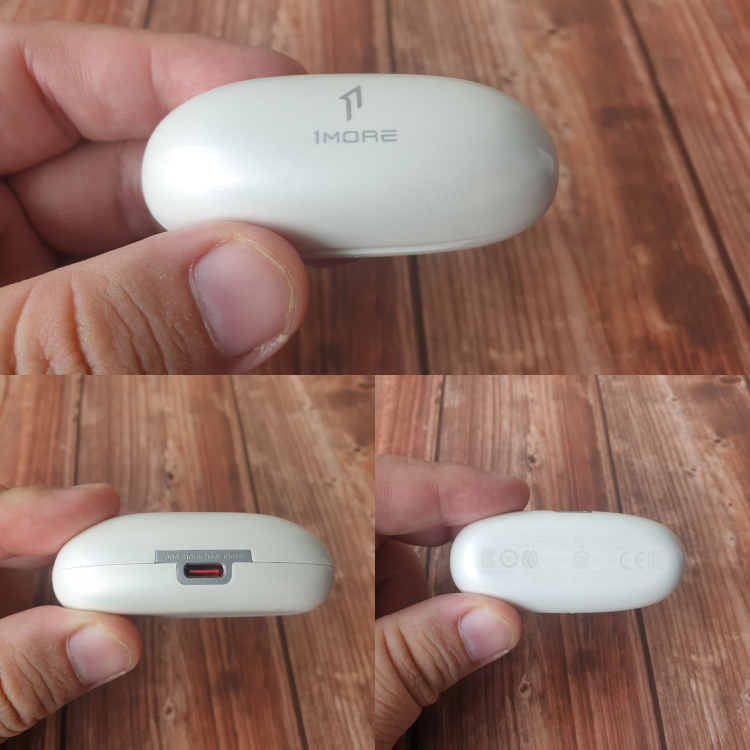 The 1MORE ComfoBuds case is super compact, sleek and powered by a USB Type C port
Audio quality is clear with none of the static on the higher registers you'd usually associate with TWS devices in this price range. There's some blending of the noise but for the most part you can clearly hear different instruments. Still, while it plays trebles and mids just fine, the lack of bass makes it feel like it lacks a bit of power, but then, this is a below RM200 TWS device so that's just fine.
If I were to nitpick, the earpieces are rather hard to take out from the charging case, but the charging case is one of the most sleek and smallest we've seen. It should fit into most pockets and bags, but the super smooth surface of the case does make it a dust magnet.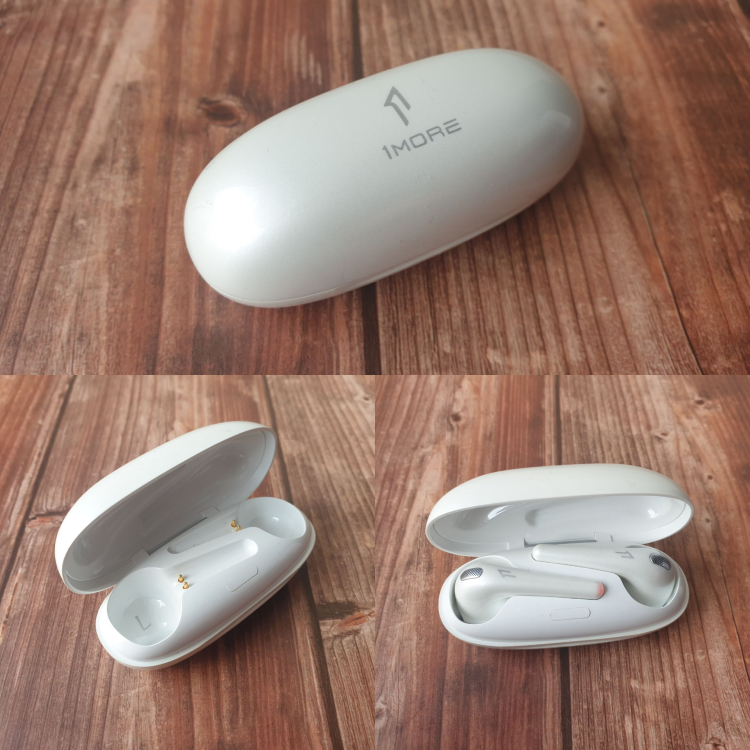 The 1MORE ComfoBuds pack in 4 hours of battery life while the case offers another 14 hours
Connection was very good with just a few initial connectivity hiccups behind doors and walls on the outskirts of it's 10m total range. Gaming on the other hand was not very good, as there was noticeable lag while playing games like Genshin Impact and Call of Duty Mobile. If it's just for listening to music or watching movies, the ComfoBuds are nice.
Overall, for just RM189 (currently it's on a RM179 promo at their online Lazada store), the 1MORE ComfoBuds are a pair of really value-busting TWS that should satisfy most people. Maybe not gamers or people who listen to a lot of bass, but for most everything else, these TWS offer plenty of value and great audio.
Since they aren't earbuds per say, there's less fatigue and sweat build up. However, it does take some time getting used to the rather loose feeling fit. The lack of replacement eartips also means that if the ComfoBuds don't fit your ears, that's it, but I don't think this is that much of an issue.
Tech Specs and Features
These are the tech specs and features for the 1MORE ComfoBuds True Wireless Headphones (ESS3001T):
Headphone weight: 3.8g (single)

Case Weight: 28.9g

Headphone size: 39.2mm x17.9mm x 18.7mm

Case size: 68.7mm x 30mm x 25mm

Range: 10m

Headphone battery: 35 mAh (single)

Case battery: 410 mAh

Headphone charging time: 85 minutes

Case Charging time: 80 minutes

Headphone battery life: 4 hours

Case + headphones battery life: 18 hours

Supports Bluetooth 5.0 (HFP / A2DP / AVRCP) and IPX5 certified water and dust resistance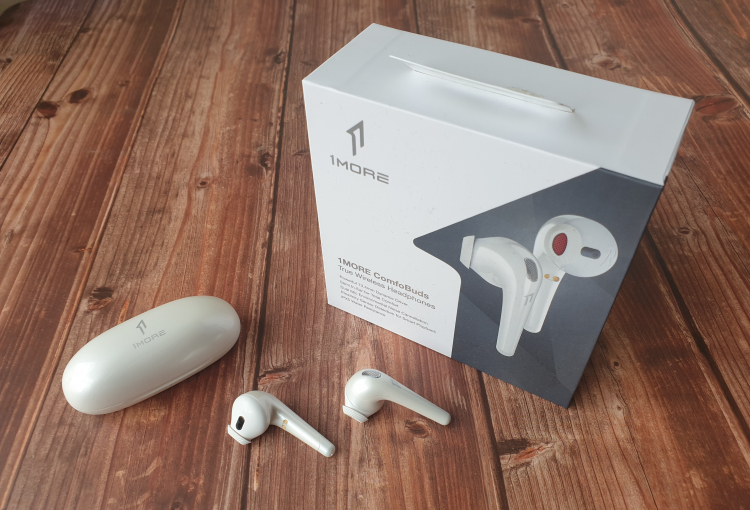 Pros and Cons
Pros: Many features like IPX5 and IR sensors for below RM200. Super light, great connectivity and range.
Cons: No extra bass, iffy tap controls and 4 hour battery life with 85 minute charging. Lags when gaming.
Summary: A great TWS with useful extra features for those who don't care about extra bass or gaming.