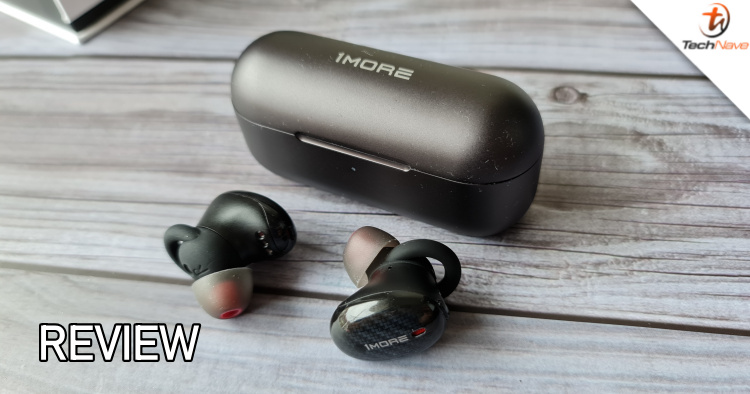 The 1MORE True Wireless Stereo Active Noise Cancelling In-Ear headphones joins a whole plethora of TWS in the Malaysian market at a slightly upper midrange price tag of RM699. Does it deliver more in terms of performance and features than other TWS devices around that price tag? The short answer is… Yes and No. Read on to find out what we mean by that.
As mentioned in the title, the 1MORE TWS ANC offers a mixed bag of good design and features. First off, in terms of design, it is one of the few TWS I've seen to offer oval shaped earbuds which both fit in the ear better and feels more comfortable. The silicon ear ring or O-Hook keeps the 1MORE TWS ANC securely placed in your ear and the earpieces are super lightweight, so there's no jarring even when you walk, run or stomp.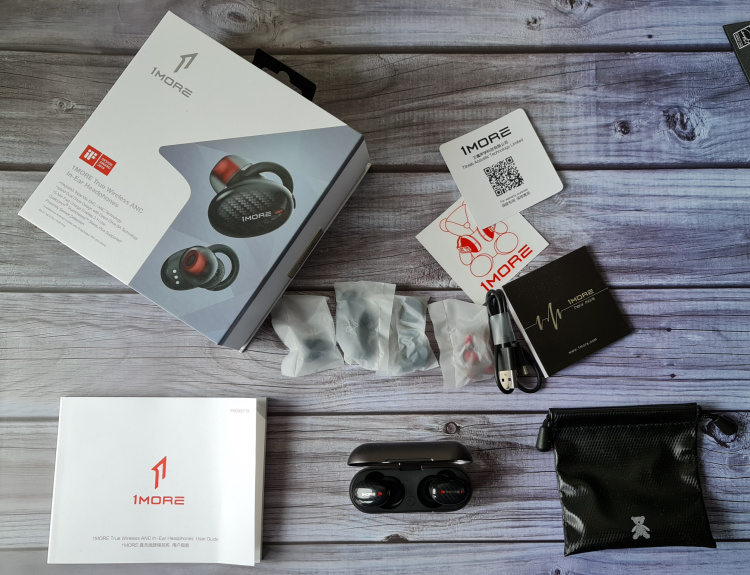 There's a lot of replacement buds and silicon O-Hooks for various ear sizes, there's even a carrying pouch

While the oval designed earbuds fit better, the choice of the mesh for the actual earphone is a bit too big. Unfortunately, earwax easily gets pressed into this mesh, making it nearly impossible to clean, especially since the 1More TWS ANC is not water resistant.
While we didn't experience it ourselves, other reviewers have noted that the silicon ear rings or O-hooks tear easily. Thankfully, there's a whole bunch of replacement earbuds and silicon ear rings included in the box in various sizes.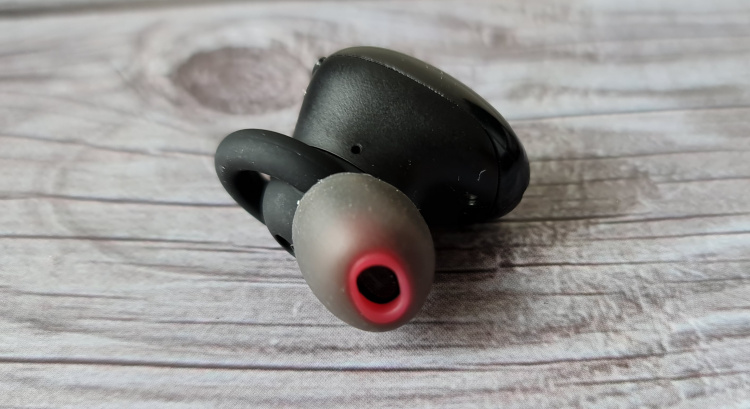 It's one of the few TWS to have a more comfortable oval earbud design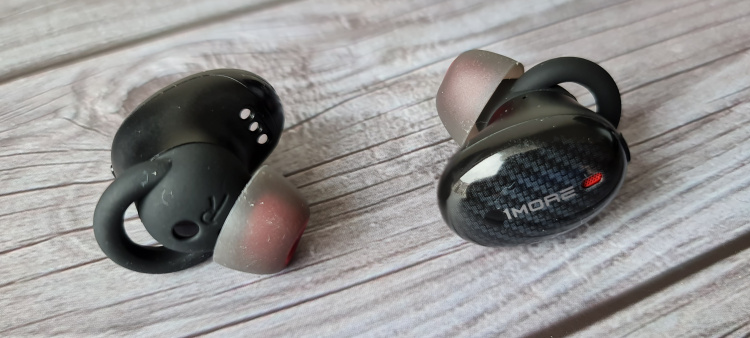 There's silicon O-Hooks to keep them in your ears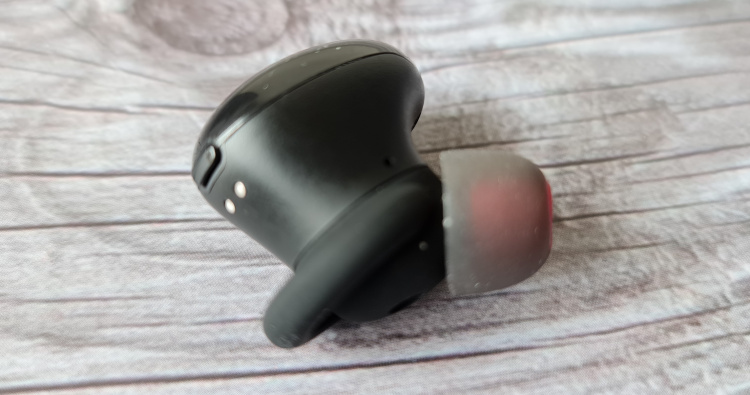 There are physical controls or buttons on the sides, while the ANC activates with a tap to the top of the body
Sound quality is well above average with clear trebles and well balanced bass. Music listening is great, with no break or static on higher registers. Thanks to the Qualcomm aptX, audio performance while gaming was lag free with all the shouts of "WindBlade" and so forth playing clearly and on cue for Genshin Impact.
However, while there's a 15 minute fast charge for 2 hours of listening, a full charge just takes about 2 hours for about 3 hours or so of battery life on full volume. This isn't exactly an issue for me since I'm an intermittent listener but this might be an issue for the long-haul audio marathoners. The charging case does offer a bit more battery life when you put them back in though. They can also be charged wirelessly (Qi standard) and with the bundled USB Type-C cable, they offer about 6 hours or so of continuous usage with the case.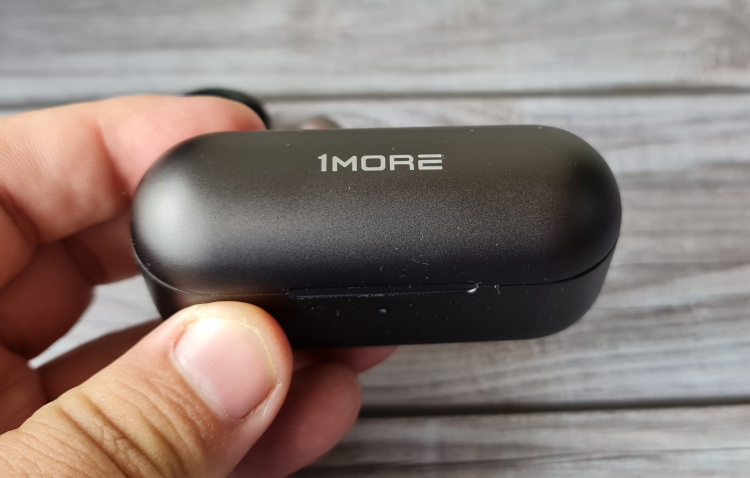 The charging case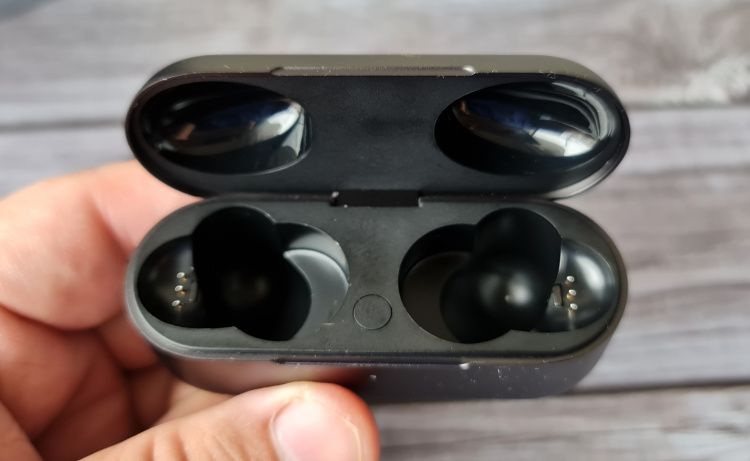 The charging case without the ear pieces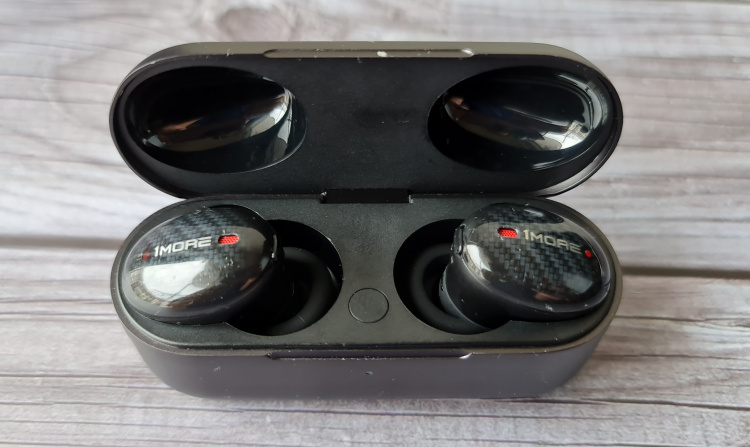 The charging case with the ear pieces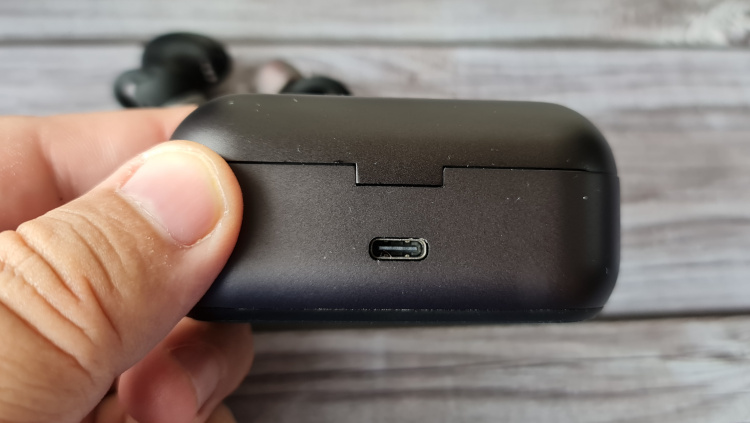 The charging case can be charged with a USB Type-C cable or Qi wireless charger
While it works just fine in front of your device, outside the 10m line of sight, like behind a wall or a door, the connection becomes unstable. Pairing is fast and relatively painless but it does require you to have both the 1MORE TWS ANC and the 1MORE TWS ANC-L (or just the left earpiece) listed and paired. Thankfully, it has built-in infrared sensors that detect whether or not the earpiece is inserted or not, allowing it to turn off automatically and save a bit more energy.
Calls and mic performance during online meetings were spot on for the 1MORE TWS ANC so it should have no issues with that use case. However, the main headlining MaxQuiet ANC or Active Noise Cancelling feature is a bit selective. While it is easy to tap on the body to activate it, it may cancel out background noise but it didn't do that for nearby voices. The other controls were more or less easy to access.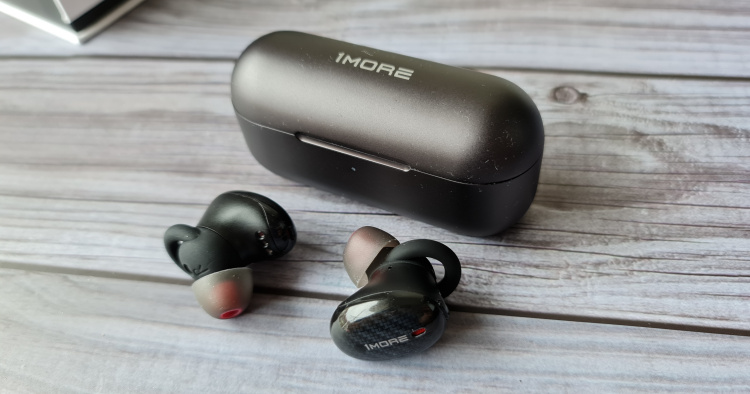 They're easy to carry about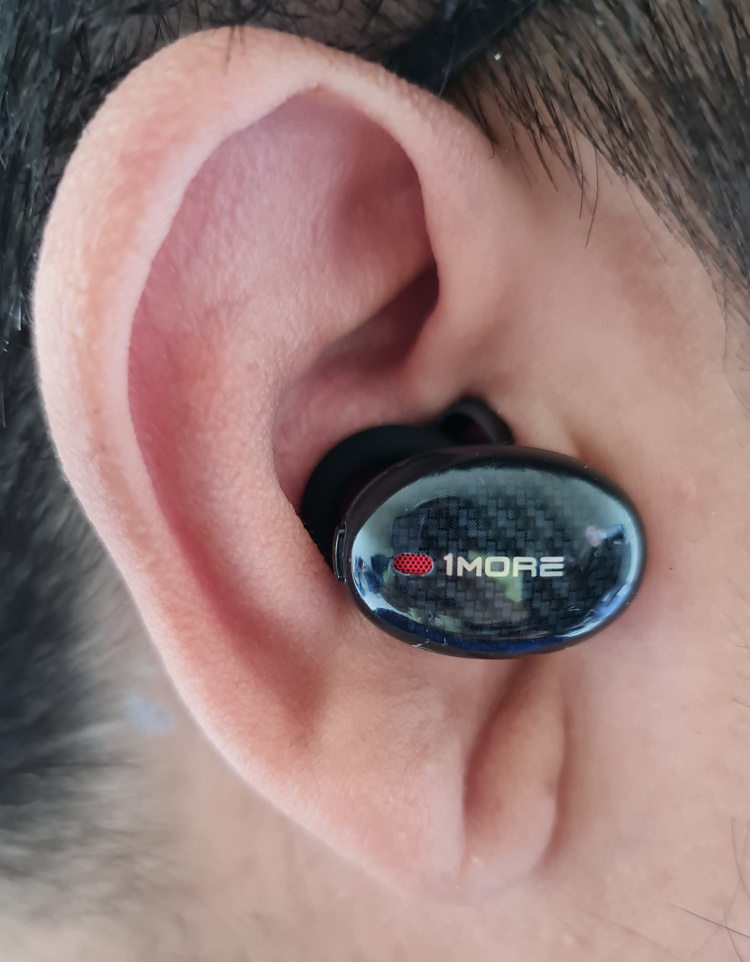 They're very light
Overall, the 1MORE TWS ANC is a pretty good buy if you intend to use it for cable-free gaming or listening purposes. However, you might want to keep your ears clean and avoid using it for exercising (or inside the bathroom). For its RM699 price tag it does offer a good amount of features, but there are some questionable design and feature choices which makes it hard to recommend wholeheartedly.
Other contenders within this range include the Sony WF-XB700, honor magic buds and Huawei FreeBuds. All of them generally offer better range, connectivity, water resistance and battery life, but none offer the sheer number of other features in one device (like ANC, Qualcomm aptX, Wireless Charging, Fast Charging, etc) that the 1MORE TWS ANC does. If range and water resistance aren't an issue then do consider the 1MORE TWS ANC.
Tech Specs and Features
Here are the tech specs and features for the 1MORE True Wireless ANC In-Ear headphones:
supports: Bluetooth 5.0 (HFP / A2DP / AVRCP), Qualcomm aptX, AAC

Bluetooth range: 10m

earbud measurements: 38 x 18 x 28.5mm | 7.9g

earbud battery: 55 mAh, 1 hour charging time, 6 hours battery life on 50% volume

charging case measurements: 81.32 x 30 x 38.5mm | 63.2g

charging case battery: 410 mAh, 2 hours USB Type-C fast charging, Qi Wireless charging

features dual ANC microphones, dedicated Hi-Res DSP chip, dynamic driver + balanced armature, ENC microphones, infrared sensor
Pros and Cons
Pros: Ultra light. Interesting oval earpiece design fits better. Great sound and lag-free aptX gaming.
Cons: A bit pricey. ANC doesn't work that well. Mesh is hard to clean.
Summary: Great for gamers and audiophiles with clean ears.