2-weeks ASTRO Ultra Box first impressions: Good UHD / 4K streaming deal for the Astro fan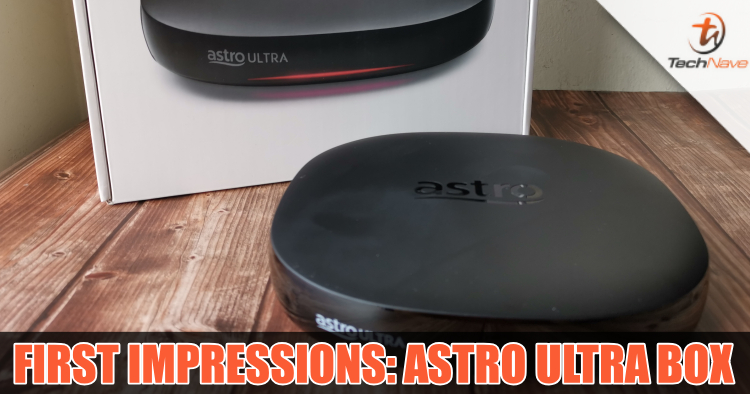 Astro recently came out with their Ultra HD (UHD) or 4K TV streaming service called Ultra Box and we managed to get some time with it. Not only featuring UHD or 4K resolution content, it also comes with cloud recording and a new interface but is it something you should consider if you're looking for UHD streaming content on your TV? Read on and find out in our 2-weeks first impressions with the Astro Ultra Box.
Setup and requirements
So, for starters, to use the Ultra Box, Astro requires you to have Internet faster than 10Mbps and that you have an active Astro account. They also encourage you to have a UHD or 4k capable television. Since I had unifi 50 broadband generally offering about 30Mbps, this wasn't an issue but Astro made a new account for me and Samsung were kind enough to offer their 65-inch Q75R QLED 4k TV for testing.
Setup took a while but despite living in a high rise building, the installation team had it all settled in a matter of hours. It didn't require any wall drilling but there was the usual Satellite dish and cabling. Here's a closer look at the Ultra Box and what you get in the box below.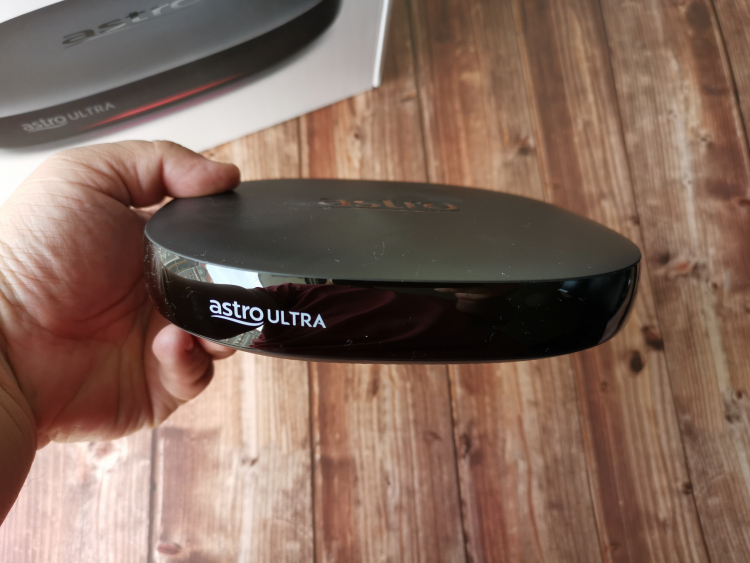 Quite compact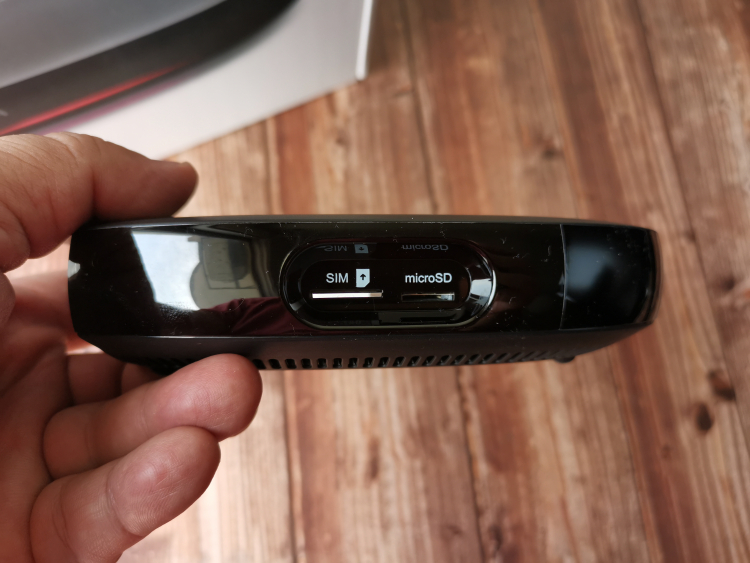 The slot for the SIM and some extra storage is on the side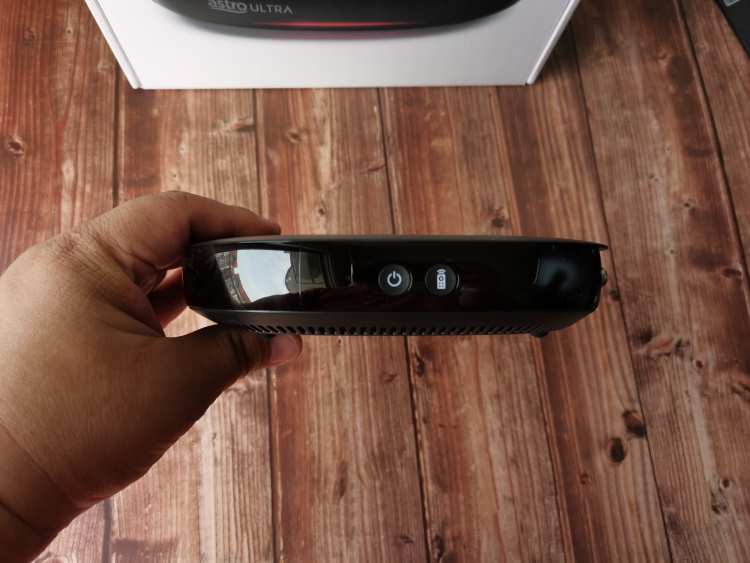 Power and remote control buttons are on the side
All the connections are on the back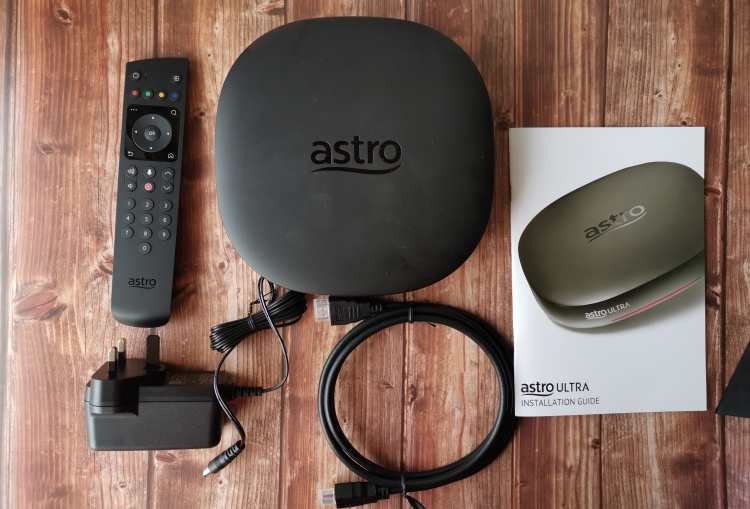 Here's what you get inside the box
New Features and Interface
Unlike the previous wall of text, Astro have gone for a more visual wall of videos as the home screen, which automatically changes if you have Ultra Box enabled or not (it turns off if there's no Internet). On occasion I've had it stay on just the usual terrestrial channels like Channels 1, 2, 3, 9 and so forth initially, but the Ultra Box stuff appear as well after it connects to the WiFi. Overall, I found the new interface to be more user friendly, but it's a bit of a pain to still have to scroll all the way down (through all the suggestions Astro has for you) for what I want (like my previously watched shows) and then all the way back up to navigate the different menus.
The playback interface is also more simplified with x2, x4, x16 and x64 fast forward and rewind functions along with the usual next episode and more info. It'd be nice if it had a previous episode function too, but you can always press back to go to the overall episode section. The automatic next episode playback can get a bit wonky at times though, as sometimes it would go to a different season instead of the one it says it is going to. Nonetheless, if you pause it you can continue watching it later or on another device using Astro Go.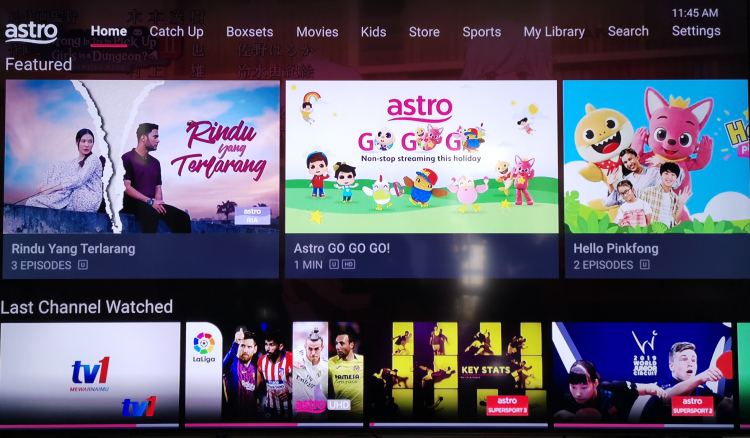 The new interface is very visual
According to Astro, their Cloud Recording feature lets you record 200 hours for free but you can upgrade this to 1500 hours for RM15 more a month. Cloud Recording is simple enough, but it is mostly done through the menu interface and certain shows (like the ones in UHD) can't be recorded yet. It's not instantaneous either, so if the show you want to record is only available the next day, you'll only be able to playback your recording after it airs the next day. Once you do, you can play through it just like any other content, but it would be nice to know how much recording hours you have left.
Currently, Astro have channel 780 for their UHD / 4K content. This mainly consists of the latest sports including Premier League football, F1 racing and more high speed stuff along with documentaries. However, sometimes, there are UHD movies as well, but these are more evergreen titles like Forest Gump or something like that.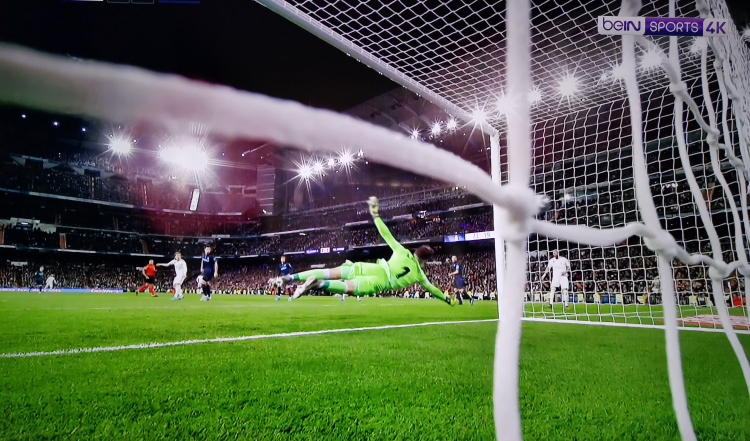 See every blade of grass in high definition on channel 780
This isn't a bad thing though, as I've found that some details really jump out in UHD, much more than when I first watched said movies in lower resolutions. For example, seeing Forrest Gump react the first time he meets his son, you get a bit more feel for it as you see his nostrils flare up in agitation and the veins pop up as he worries his son may be only as smart as he is. Of course, if you want the more current stuff like Godzilla: King of the Monsters you'll have to rent it for RM10 and just 2 days, but the experience is a lot more like a movie theater in some ways, making it well worth the price of an actual movie theater ticket.
Surprisingly, unlike my previous Astro experience, the Astro Ultra Box works well even in the rain. The only time it cut out was when it rained cats and dogs with heavy thunder and lightning, but I think at that point you should have turned off your TV just to be safe. Asides from that, playback was smooth with no lag, but at times certain selections would take time to load or have an error at first. At times resolutions would go down due to fluctuations in the broadband speed, but as soon as these speeds went up, so would the resolutions, so this is somewhat better than certain other streaming services.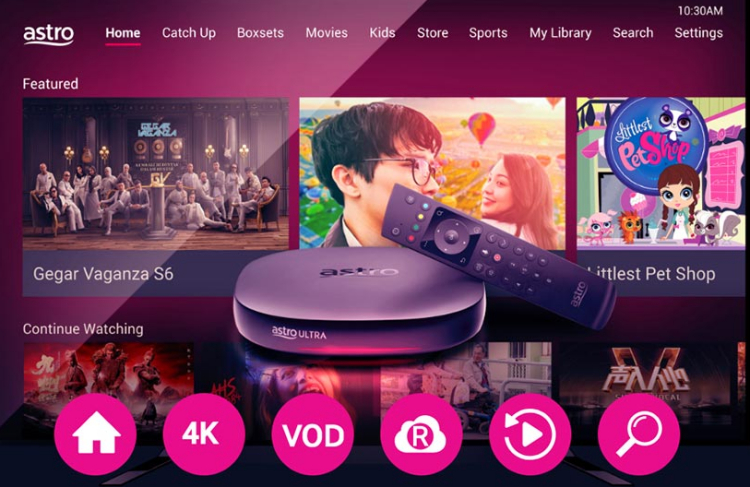 Unfortunately, there are still a few ads here and there but I've noticed them mostly coming out during late-night shows or movies only. The new search function is quite useful but it'd be great if you could use tell it what you're searching for like the Samsung Bixby on the Q75R QLED 4k TV, but the remote works well enough. Asides from that, there aren't any other issues, so it makes a good streaming option for families.
According to Astro, existing subscribers paying more than RM100 a month can simply change to the Astro Ultra Box for free. However, new customers would have to pay RM99 while existing customers paying less than RM100 a month would have to pay RM199. If you're already a loyal Astro customer, this is a pretty good deal, especially as Astro plan to bring in more UHD titles soon but you can check out their site for more details.
What do you think? Would you be interested in getting Astro Ultra Box? Know someone who has already tried it? Let us know on our Facebook page and stay tuned to TechNave.com