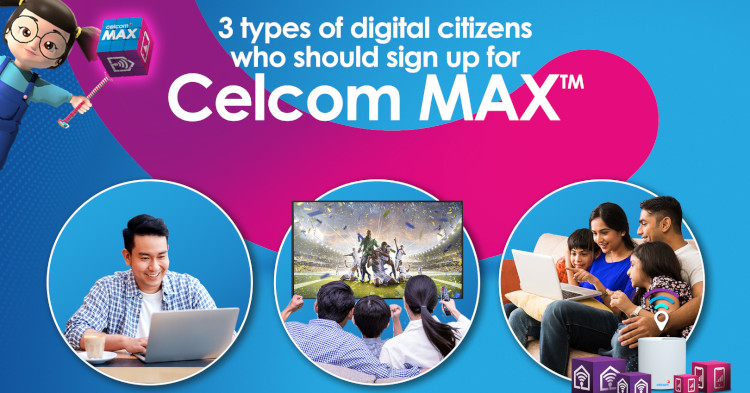 In 2021, more of us are relying on the Internet to run daily tasks. Be it for work, education, games, or just to stay in touch, we need an Internet connection that won't let us down. Of course, there are a lot of factors to consider before you sign up for an Internet Service Provider (ISP). Speed is obviously important, but being able to stay connected and having some added value is just as important.
Celcom MAX™ has a lot to offer in that sense. It comes with a Celcom Home Fibre™ broadband and a Celcom MEGA™ mobile plan in one bill, allowing you to stay connected anytime, anywhere. Of course, you may be wondering what it's all about and who may benefit from it. So today, let's take a look at the 3 types of digital citizens who may want to sign up for Celcom MAX™.
#1 Highly mobile modern employee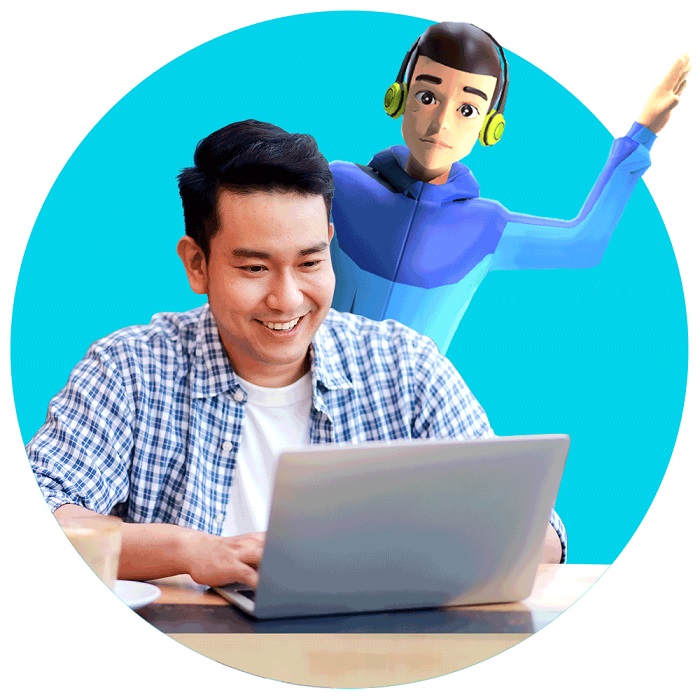 The first type of person who would benefit from Celcom MAX™ is the highly mobile modern-day employee. Whether it's taking a Zoom call at the office or replying to emails while on the go, Celcom MAX™ provides you with the means to keep up with your busy work life. So, what plan would be good for a regular employee or SOHO boss?
If you live alone, the RM179/month plan is probably the one you should go for. It offers a 100Mbps Home Fibre™ plan and Celcom MEGA™ 80 plan in one bill, which makes it convenient when you need to settle your monthly fee. This plan is also more than enough for the average person to get max Internet connectivity. For small office bosses, you could opt for the RM259/month plan for more bandwidth and a free Celcom Mesh WiFi, which you can use to expand your WiFi coverage and provide seamless connectivity.
On top of that, you can save up to RM638 for a Microsoft Surface LTE, which is a great device for those who want to be always connected. You also get max value with RM21/month lifetime savings, which applies across all plans!
#2 Avid TV show fan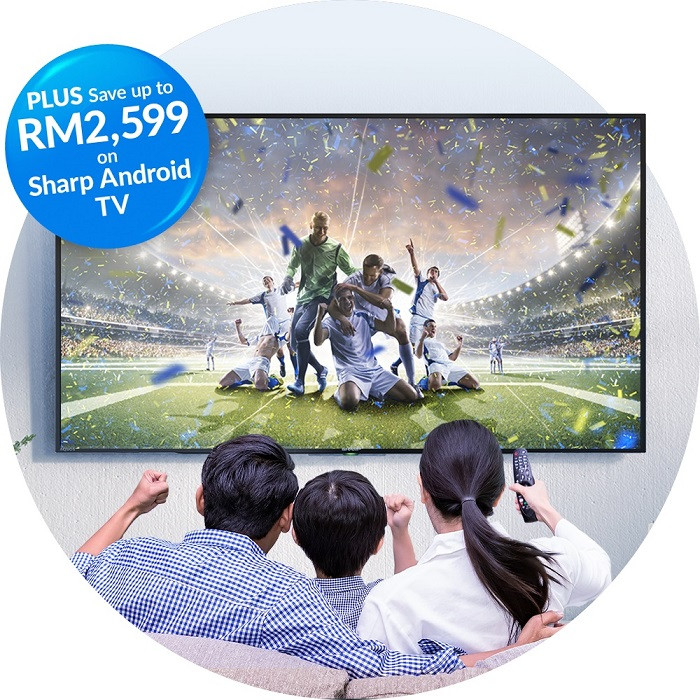 Those who are into streaming content online could also consider signing up for Celcom MAX™. If you love to binge movies on Netflix at home and stream music from Spotify endlessly while you're out, it means you also want to be connected always. What's a good plan for someone like that?
The RM199/month plan seems like the best option here. This plan gives you a 300Mbps Home Fibre™ plan, so you can even stream Netflix on 4K with no issues. You could also consider the RM259/month plan if you have a big family who all want to stream online videos. In fact, Celcom MAX™ gives you 6 months of max entertainment for either iQIYI or iflix for free! On top of that, you could enjoy max savings of up to RM2599 for a 60-inch Sharp Smart TV.
#3 The everything at home person
Finally, there's that person who does everything at home. With the current situation in the country, it's not unusual for there to be someone who wants to work, learn, and play at home. Celcom MAX™ can help with that, as the Home Fibre™ connection provides you with a fast Internet to do all your tasks.
If you work from home and have kids that need to take online classes, all you need is the RM179/month plan to get you started. Its 100Mbps download and 50Mbps upload are enough for you to comfortably access your emails, upload files, and attend Zoom meetings. But if you want to play games online or stream 4K videos on Netflix, you may want to go for the RM199/month plan instead for 3x more download speed (300Mbps).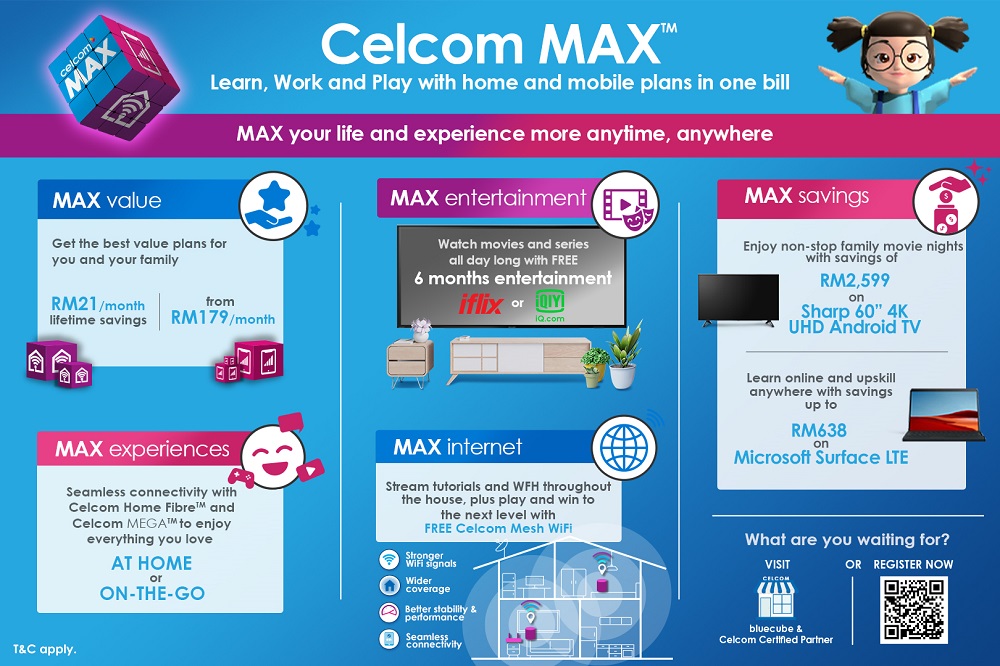 Of course, there are a few more add-ons and promos for Celcom MAX™ that we haven't mentioned. Another great thing is that the first 100 customers who sign up get their first monthly bill waived! If you're interested, do check out the official Celcom MAX™ website for more details.
So, what are your thoughts on Celcom MAX™ so far? Would you sign up for it once it is officially available? Let us know in the comments below! For more news on the latest tech and mobile gadgets, stay tuned to TechNave.com.