3 useful features on the Huawei nova 7 series to look forward to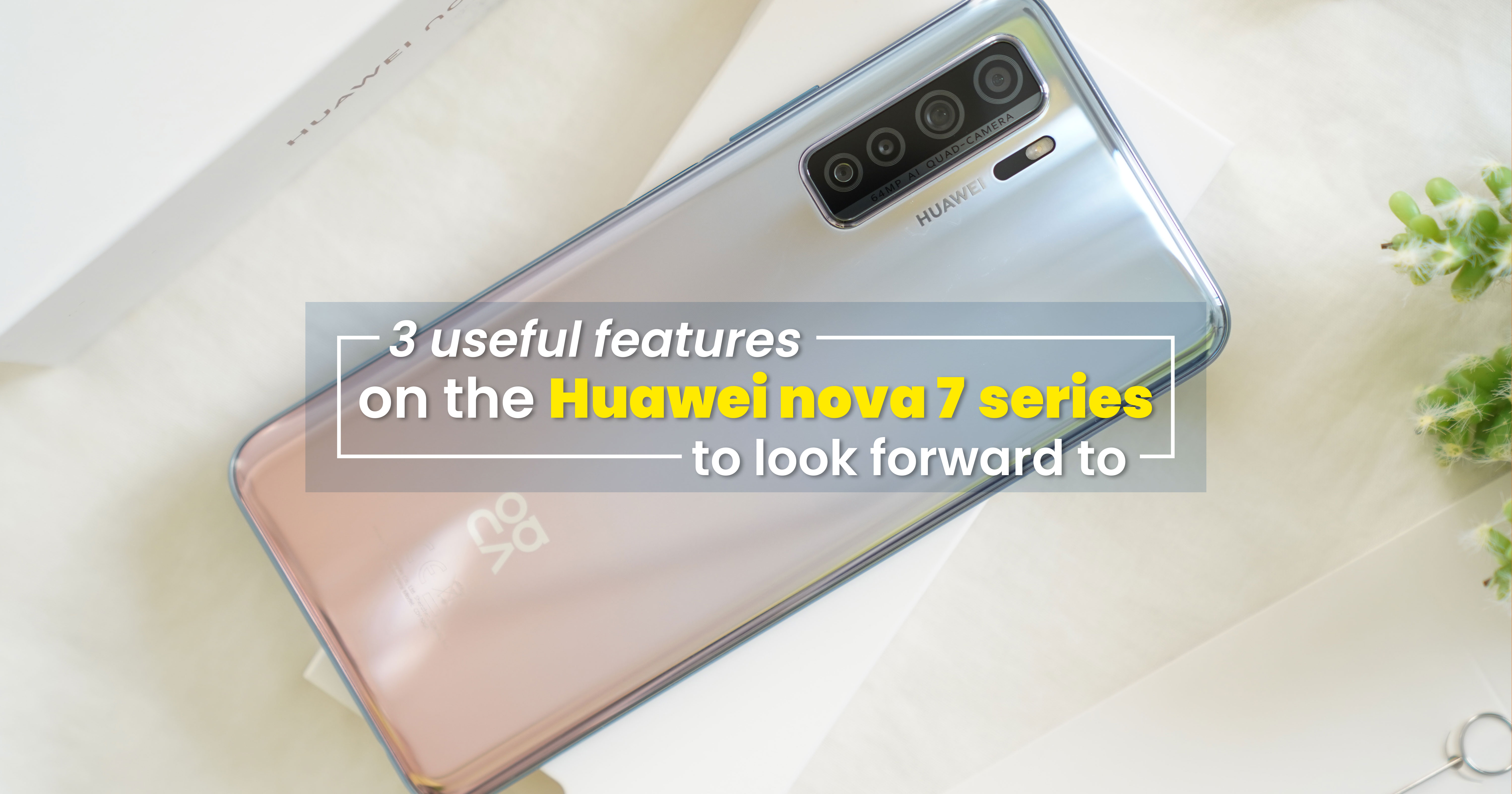 After two months since its introduction back in April, the Huawei nova 7 series is finally coming to Malaysia! Unlike the business-oriented Huawei Mate series and the camera-centric Huawei P series, the nova series is more focused on the youth. To be precise from Huawei, it's designed for "users with a young heart".
When it comes to the young generation, the most popular things they like to do on their smartphones are being active on social media, playing countless casual and hardcore mobile games, taking a lot of photos (particularly selfies) and downloading various apps that we probably never heard of. Speaking of apps, the nova 7 series has the Huawei AppGallery and FindApp for you to download popular apps, as well as having PhoneClone to let you transfer your beloved apps to a new phone instantly. Incidentally, these are the 3 useful features on the Huawei nova 7 series to look forward to!
More apps are added to the AppGallery now
As the whole world is living the new normal lifestyle right now, being at home can be a bit boring sometimes. This is where the AppGallery comes in, as you can explore a wide variety of apps in different categories without ever leaving your house. In case you haven't heard, more apps are being added into the AppGallery and this includes WhatsApp, Instagram, Snapchat and more for the youth.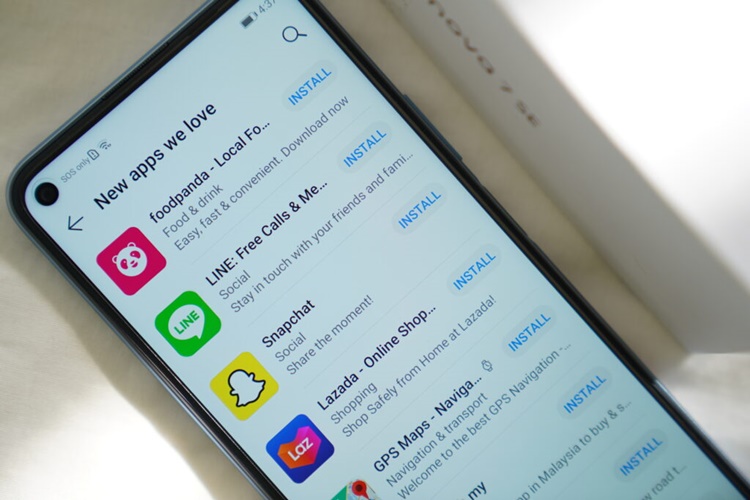 The AppGallery is adding more apps than ever
Besides that, you can also download online shopping platforms like Shopee, Lazada, Caring, and others to purchase daily necessities. Of course, there are also Facebook, Telegram, WhatsApp, Instagram, and even entertainment apps - Netflix, Viu, and DimSum - so you can watch your favourite shows without ever leaving your house.
What are the benefits of AppGallery?
Surprise, there are actually rewards for installing apps from the AppGallery. As long as you are a Huawei user, you are eligible for any AppGallery rewards on any Huawei device. Through the reward system, you get more Huawei Points by installing more apps and use your Huawei ID to redeem attractive rewards and gifts at the AppGallery Gift Centre. There are also lucky draws so everyone stands a chance to win a prize!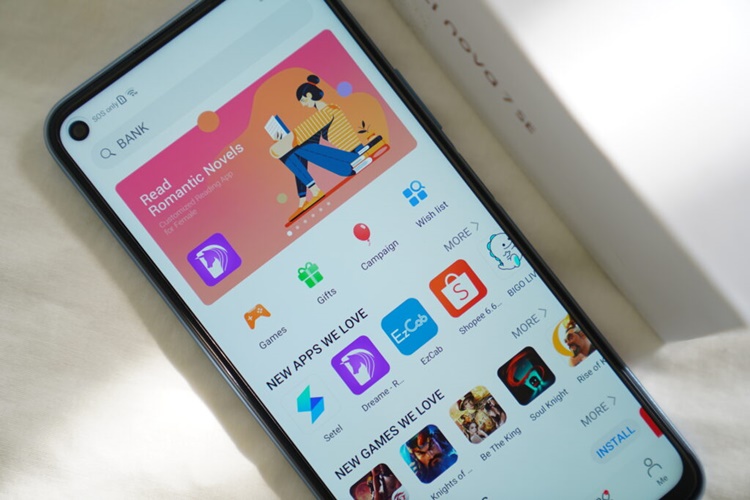 AppGallery menu page
Currently, the AppGallery is the third largest app store globally with more than 390 million monthly users every month. So if you have an AppGallery now, explore and find exciting games and social media apps, then the gifts and rewards to be coming towards to you in no time.
FindApps helps you find the apps you want
Moving on to this feature, you will never have to worry about finding the app you want. How does this work? The Huawei FindApps acts as a hub to help users find the desired app and direct it to the closest resource to download. By integrating multiple third-party download sources (such as the official website of the app or in AppGallery), this effectively helps users find the application to save time and effort.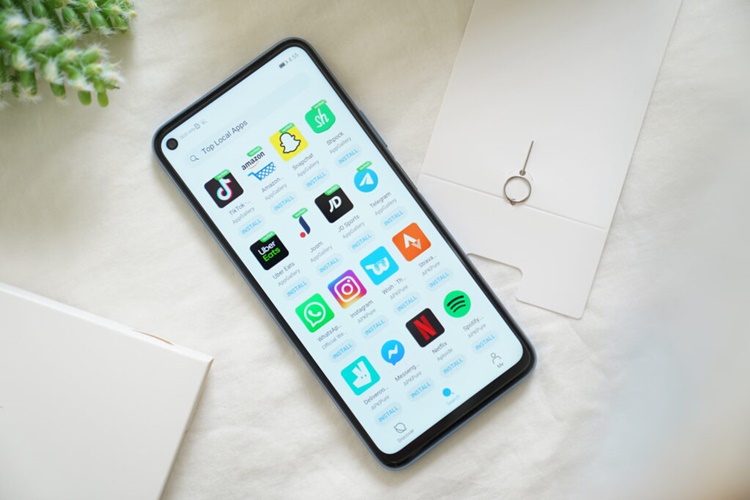 The FindApps page
If you still can't a specific app on the AppGallery, don't worry because this can still be solved by downloading the APK file. This can be done through using the Huawei web browser or a third-party app store such as Aptoide or Aurora Store.
PhoneClone makes transferring easy
Perhaps the most annoying thing when getting a new smartphone is having to transfer all your data and media files over. The process is long, it can be quite troublesome, and not all the phones have the same method. Thankfully, Huawei have the PhoneClone to solve that.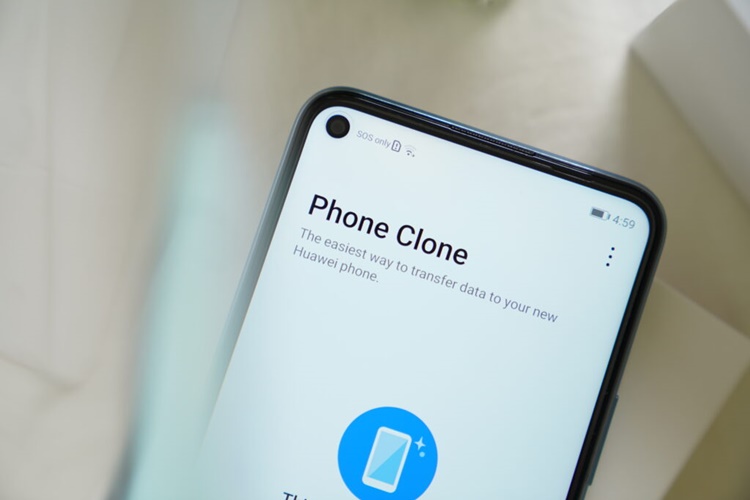 PhoneClone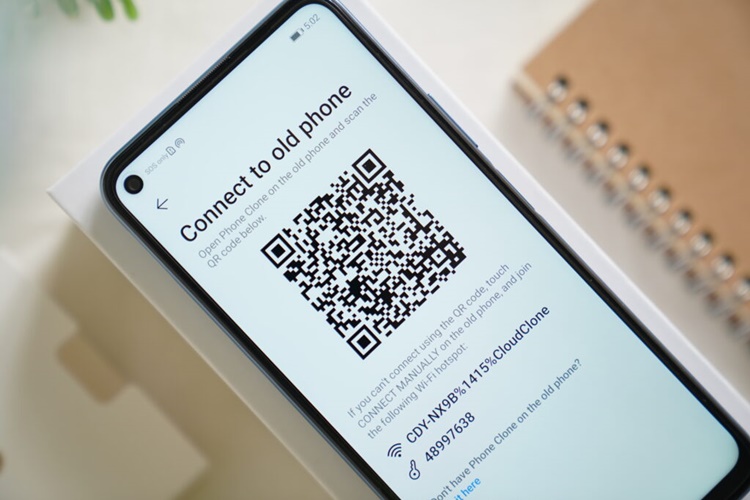 QR for transferring? Count me in!
Not only is the PhoneClone compatible between two Huawei phones, but you can also use it if you are transferring from an iOS or Android system. Regardless of any brand, the PhoneClone will help transfer all the necessary things you need, whether it be contacts, text messages, call logs, notes, recordings, calendars, photos, songs, videos, documents and apps (Android only), all will be done!
On top of that, you don't need WiFi to transfer. You can just scan a QR code or connect it to a hotspot of the new Huawei phone to start the transmission. The transfer speed is said to be up to 1GB per minute, as well as being secured via wireless network encryption and backed up in the cloud to protect your data safely at the same time. The PhoneClone is available to download from the Apple App and Google Play Store.
So what do you think of the AppGallery, FindApps and PhoneClone on the nova 7 series? We think that with these features, it should help ease your thoughts of transferring files or finding apps. If you are looking forward to the upcoming nova 7 series, stay tuned for our official news coverage at TechNave.com soon!
Huawei nova 7 SE Specs & Price >