4.7-inch display LG G2 mini officiallly announced, coming to MWC 2014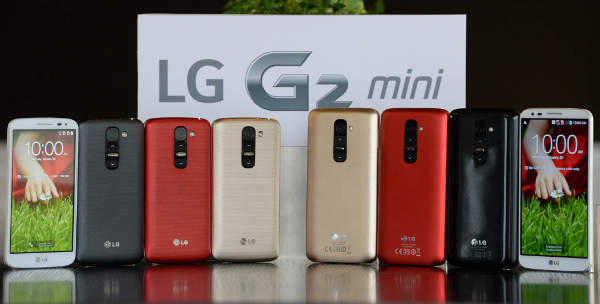 Rumours about the impending LG G2 mini have turned out to be true as LG just announced the LG G2 mini which they say is the first compact smartphone that LG are coming out with. Based on the LG G2, the LG G2 mini will follow the standard mini version practice of cutting down the features while keeping the same look and feel as the original smartphone it is based on. That being said, the cut down isn't as bad as we thought it might be as you can see in the tech specs and features below:
1.2 GHz Qualcomm Quad-Core MSM8926 (LTE) / MSM8226 (3G)
4.7-inch display (IPS, 960 x 540)
1GB RAM
8GB storage + microSD
8MP Rear camera, 1.3MP front camera
129.6 x 66.0 x 9.8mm | 121g
2440mAh battery (removable)
Android 4.4 KitKat
Supports Cat. 4 & VoLTE, HSPA+ 21Mbps (3G), Bluetooth 4.0, WiFi (802.11 b/g/n), A-GPS, NFC (4G LTE version only)
Titan Black, Lunar White, Red, Gold (depending on region)
Plug & Pop, Guest Mode, Clip Tray, Quick Window, etc.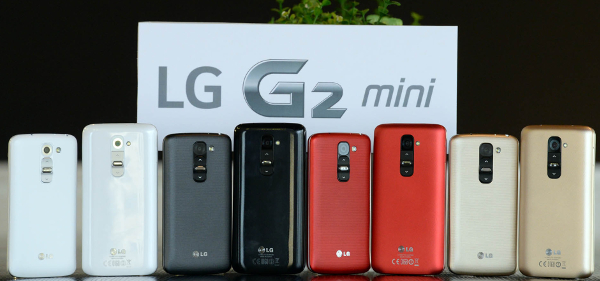 At least this 'mini' isn't using a dual-core processor like most other mini versions and the cut down to 4.7-inches is fairly small compared to the usual 4.3-inch display most minis go for. Other tech specs like the 8MP rear camera are respectable but we would have liked it more if LG somehow managed to keep the OIS feature from the LG G2. Thankfully, the LG G2 mini will come bundled with Android 4.4 KitKat right out of the box so at least performance won't be an issue. While it will be available at the LG booth during the MWC 2014 expo, the LG G2 mini should be available in Malaysia after March 2014 but Malaysia pricing is still unknown. Stay tuned for more updates.
LG G2 mini Specs & Price >