4 Reasons To Get Yourself a unifi Plus Box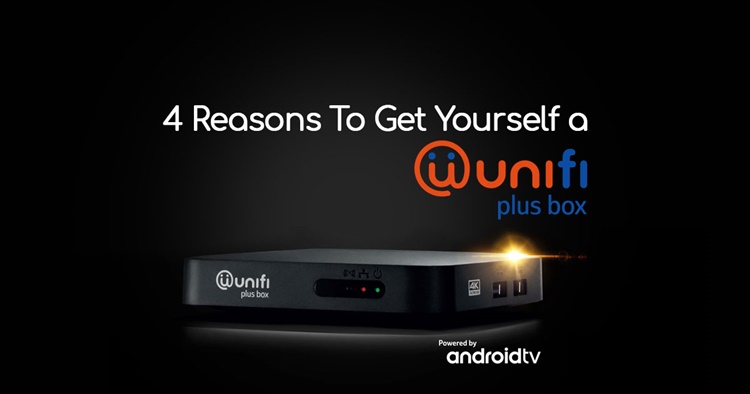 If you happened to just move into a new home or you're looking around for some sweet Internet theme entertainment packages, you might want to opt for unifi's latest Plus Box. Recently just announced, the unifi Plus Box is powered by Android TV and offers a wide variety of features.
"Ok, that sounds nice but what's in for me?" Well, you've come to the right place and in this article, we will break down 4 Reasons To Get Yourself a unifi Plus Box. From 4K content to pricing, here's everything you need to know about the unifi Plus Box.
#1 Promotional period for RM199 until 31 March 2020
According to the unifi website, there are three unifi Home plan packages with the unifi 300Mbps as the Ultimate Pack. Initially, the original price was RM275 per month but now it has been reduced to just RM199 per month which is quite a good deal considering the best internet speed and entertainment options.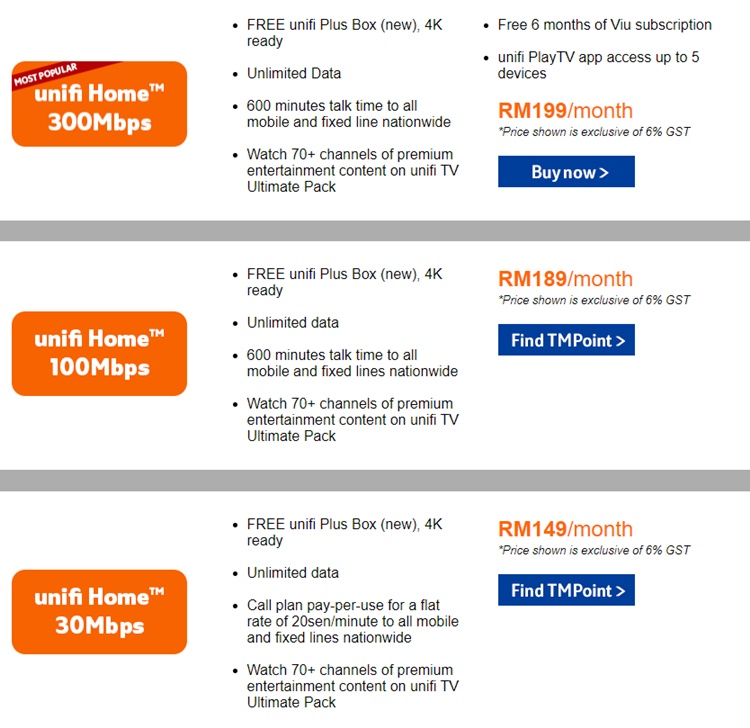 While all three packages offer a free unifi Plus Box (4K ready, more on that later), only the Ultimate Pack gives a bonus free 6-month Viu subscription and allows your unifi PlayTV app access for up to 5 devices. As for the other two packages - unifi Home 100Mbps and 30Mbps - both only get 2 unifi PlayTV accounts and no free Viu access.
#2 Experience 4K Ultra HD contents
We mentioned that whichever unifi Home package you get, a free unifi Plus Box will be given free of charge. Coming bundled with 4K ready contents, you will be able to enjoy most of your favourite shows on your TV screen from various channels such as unifi TV, BBC Player, YuppTV, Dimsum, Viu, YouTube and more! It's that simple.
#3 Connect up to 5 devices
That's not all, you can also project contents from your mobile, tablet or laptop as long as you have the unifi playTV app. This allows you to enable up to 5 multi-screens at the same time, which is great without needing to increase subscription fees or purchase additional traditional set-top boxes (STBs).
To add on, each of them offers many blockbusters and TV shows. More than you can count on your fingers (and toes), if you want to binge on K-Dramas, Viu has got you covered. Love cars and cooking shows? BBC Player has Top Gear and Gordon Ramsay, and of course, you can catch on your favourite content creators right on YouTube in glorious 4K resolution.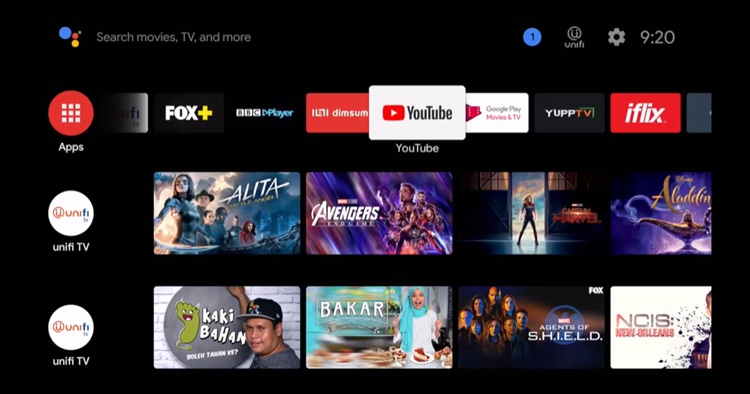 #4 Take control with Google Assistant
Finally, the unifi Plus Box also comes with a new graphical user interface which is integrated with Google Assistant. Whether in Bluetooth, infrared, or WiFi, you are in total control with your voice so use it to search your shows, check your schedule and even control your smart home appliances!
Before we end this article, if you are a current or new user and you wish to improve your unifi Home online experience, you can choose any 'Add-ons' from unifi's suite that has a Mesh WiFi system. This can help eliminate any WiFi 'dead spots' for just RM15 per month (2 nodes) for 2 years. Super easy, barely an inconvenience.

So that's it! If these 4 reasons sound good to you, you can get started on their official promotional page right over here and learn more about unifi Home packages and unifi Plus Box. Stay tuned for more unifi promotion news at TechNave.com.