4 reasons to pick the Samsung Neo QLED QN90A as your TV for work and entertainment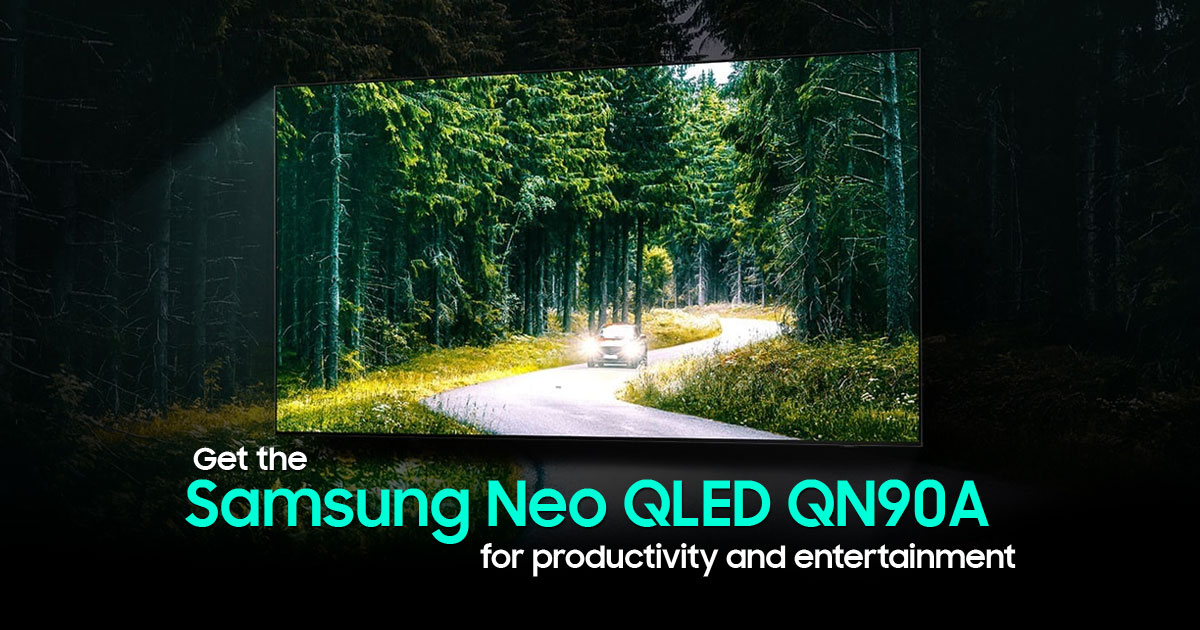 It might still be November, but everyone knows that Christmas starts with November these days. With Thanksgiving, Black Friday, and Cyber Monday, the next few weeks will see sales abound. But even if there are any, most people save up money for that big year-end shopping. What do you plan to get?
If your answer is "A new premium 4K smart TV", then you might want to check out the Samsung Neo QLED series. A few months back, the company launched this new series in Malaysia, offering new QLED TVs that deliver greater performance. Today, let's consider 4 reasons to pick the Samsung Neo QLED QN90A as your TV for work and entertainment.
Won't take up much space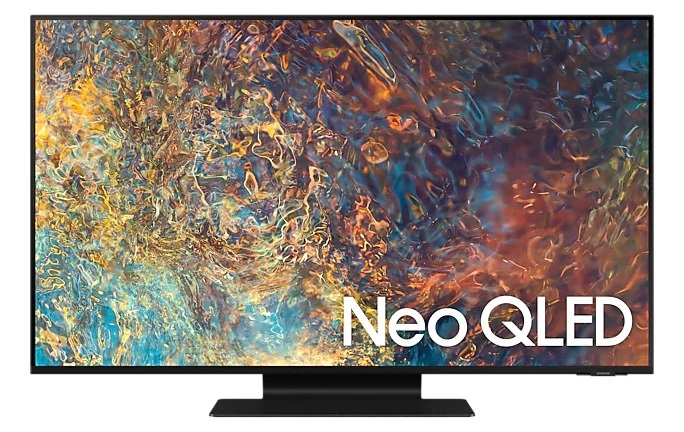 The bezels are incredibly thin
You need a suitable environment to work efficiently, or even enjoy yourself when relaxing. Not only should your surrounding space be tidy and clean, but you should also consider equipment or devices that are aesthetically pleasing. This is partly why people prefer compact or slim products, as they take less space and just look better.
Well, the Samsung Neo QLED QN90A fits the bill with its incredibly slim profile. If you use the slim fit wall-mount, you can mount it to a wall and help you save a LOT of space. If your wall has dark paint, you won't even notice that it's there until the TV switches on. With its ultra-thin bezels, the Neo QLED QN90A almost feels like it would blend into the wall. One thing's for sure, you won't have to worry about it being in the way when you're working or gaming. Trust us, it looks great with the right setup.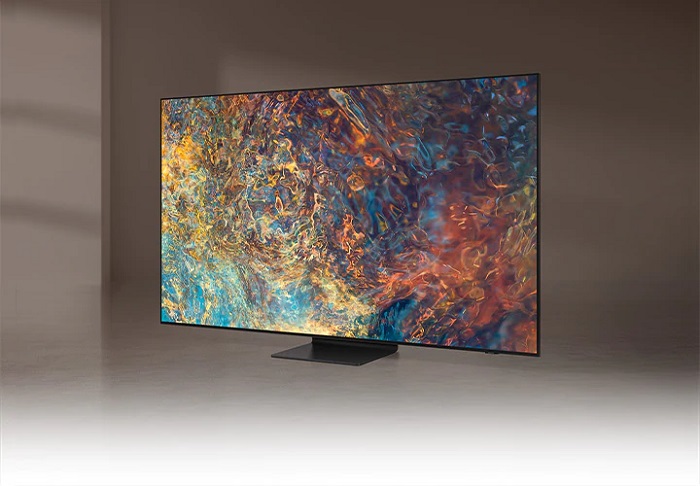 You can mount this to a wall and it would look great
Top-notch visual quality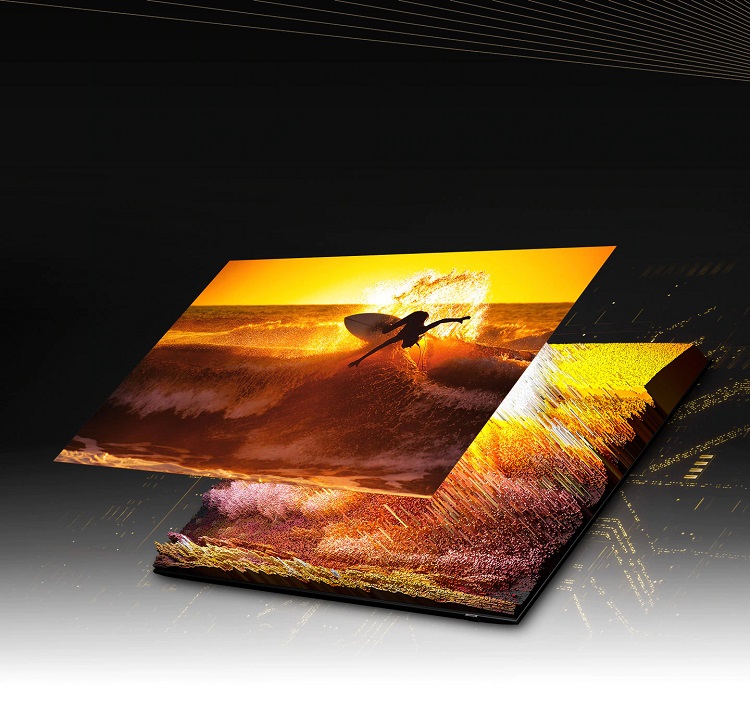 Using the Quantum Matrix technology for greater light control
What's a TV without high-quality images? A good TV should have things like specs and features that cater for a variety of content. For work, a large screen alone might be enough. But if it's for movies or video games, it will need to have excellent brightness, colour, contrast, and all that. The new Neo QLED QN90A aims to provide all of these.
With the Quantum Matrix Technology to deliver ultra-fine light control, this TV enjoys a massive reduction to the light-blooming effect. This results in visuals with significantly better contrast and deeper blacks, which is great for both movies and games. Moreover, there's the Quantum HDR 32x tech to add more detail and contrast, even for bright scenes. Before we forget, this type of Quantum Dot panel also has great colour reproduction. According to Samsung, it can output 1 billion shades of colour.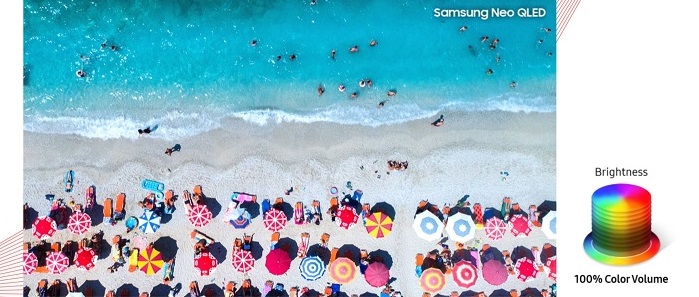 The Neo QLED QN90A can output 1 billion shades of colour
Sound that fits your space
It analyses your surrounding for an optimal surround sound
OK, so it has great picture quality, but the sound is equally important. If you're going to fork out the money for a smart TV, it should tick a few boxes when it comes to audio. What's the audio quality like, and is the voice quality clear enough? Let's take a look at what the Neo QLED offers in this area.
There are a few features that help the Neo QLED QN90A stand out, such as the Q-Symphony, Object Tracking Sound+ (OTS+), and SpaceFit Sound. In particular, SpaceFit Sound is what makes the TV special. It allows the TV to analyse the environment it's been placed in, then calibrates it to deliver the optimal sound. As for Q-Symphony, it lets you sync the TV with a Samsung Q-Soundbar for a more orchestrated surround sound experience.
No slouch in gaming either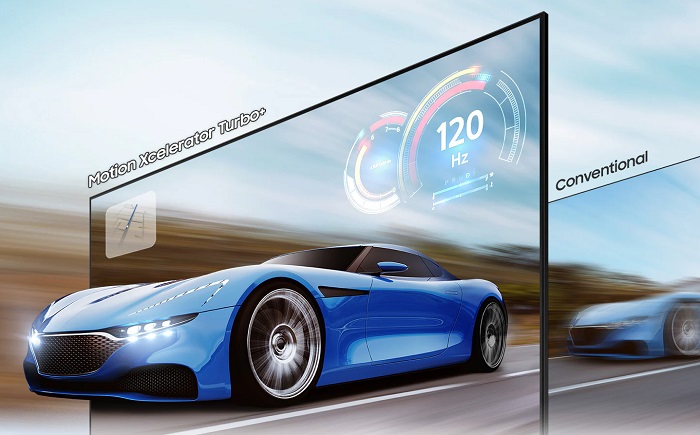 Motion Xcelerator Turbo+ helps deliver 4K visuals at 120Hz
After work, you'll want to relax and entertain yourself. Of course, some of you are more into gaming than watching TV shows. A lot of recent smart TVs have features that cater to this area, and the Neo QLED QN90A is no different. Let's take a look at how it helps here.
Key features for this TV include the Auto Low Latency Mode (ALLM), Motion Xcelerator Turbo+, Super Ultrawide GameView, and more. With the first two, you get to enjoy low input lag and a 120Hz refresh rate in games. Then there's FreeSync Premium Pro to ensure that you don't get any screen tearing from the high refresh rate. All of the Neo QLED QN90A's gaming features are controlled via the Game Bar, which makes it highly convenient for users.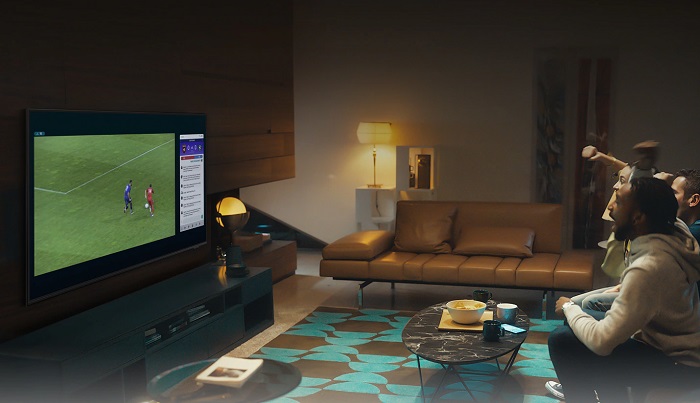 And of course, all of this is available in a 4K Smart TV package. If you're still stuck on 1080p, now is the time to get a 4K TV like this. Moreover, you can get the 50-inch variant now for as low as RM7499. That's a full RM500 off the retail price, so it's a pretty good deal! For more details, you can visit the official Samsung product page.
But what do you think of Samsung's Neo QLED TVs? Are there other features you think Samsung can include in future models? Let us know in the comments, and stay tuned to TechNave for more articles like this.