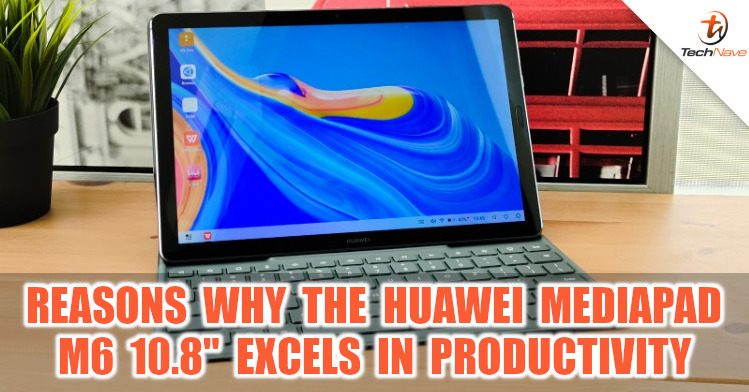 People who are always on the go value portability, an important factor that could make their nomadic work life a better experience. However, highly portable ultra-thin laptop PCs tend to be pricier than some would prefer, especially if all they need is a simple word processor and spreadsheet program.
Enter the new Huawei MediaPad M6 10.8", which has a few useful features and tech specs that make it an excellent productivity machine for those on a budget. If this sounds like something you're looking for, find out what those features and specs are below.
Big screen to see more of your work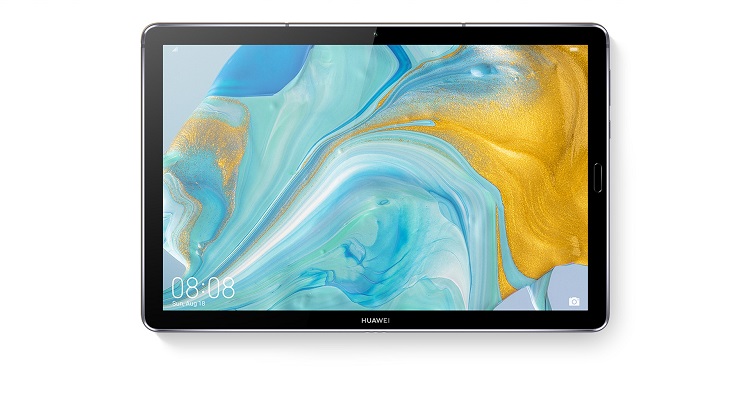 First, we'd like to bring your attention to the screen of this tablet. At a massive 10.8 inches, it's way larger than any smartphone you can find. This makes it possible to comfortably work with word documents or spreadsheets without the screen looking too cramped.
Of course, size is not all there is to it. The display here uses an IPS panel, which has good brightness levels and contrast ratios so you can see the screen clearly under different lighting conditions. Also, its 2560 x 1600 resolution (2K display) is enough to keep text and images sharp. On top of that, the Huawei ClariVu feature can enhance contrast and clarity to improve the viewing experience.
Strong performance to handle all tasks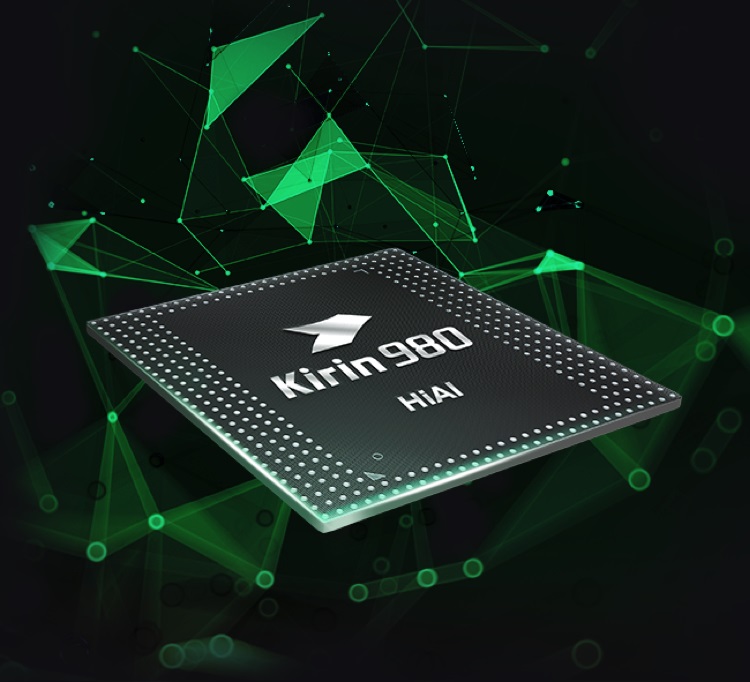 A tablet with good performance can deliver uninterrupted productivity and the Kirin 980 chipset on the MediaPad M6 is more than enough for this. With a CPU running 8 cortex-A76 cores and 4GB of LPDDR4X RAM running on 2133 MHz, you can be assured that there will be no slowdowns or performance dips while you're running multiple apps at the same time.
For regular document files, the 128GB of internal storage should be more than enough. But if you need more or work with a lot of large files, then you can easily add a microSD of up to 512GB storage capacity for the extra space.
A large battery that lasts
When you are working outside, sometimes you don't have the luxury of time or a wall socket to charge the tablet. For those instances, the large 7500 mAh battery can carry you through an entire day or more. Moreover, since its chipset is manufactured on the 7nm process, the MediaPad M6 10.8" is highly power efficient. This means that power consumption isn't as high and the tablet can last longer before you need to charge it.
Accessories that make life easier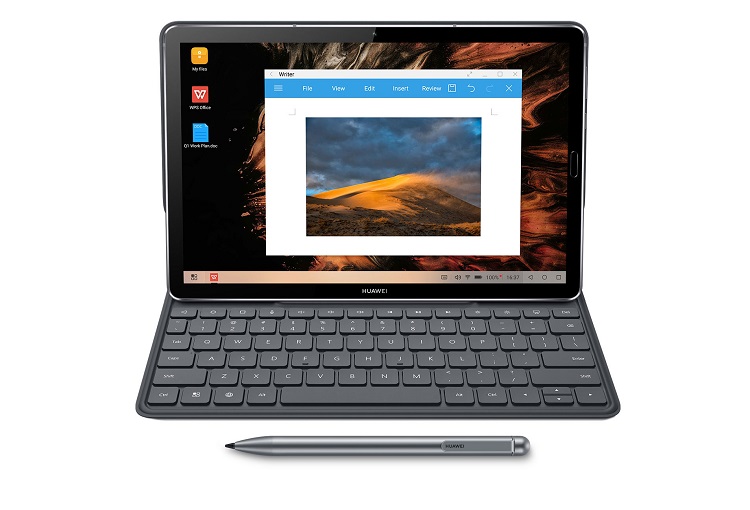 All the above can be fine and dandy, but what really makes the MediaPad M6 great for productivity are the accessories. Thanks to the M-Pen Lite and Smart Magnetic Keyboard, the tablet is able to transform into PC mode. It allows you to use it as a laptop PC, meaning that you don't have to tab between apps or change screens. Basically, multitasking becomes easier in this mode.
The keyboard will make typing easier and faster than using the virtual keyboard, which isn't as convenient if you need to write reports or long emails. As for the M-Pen Lite, it's a stylus with 2048 pressure levels that is useful for doing sketches and annotations on files or web pages.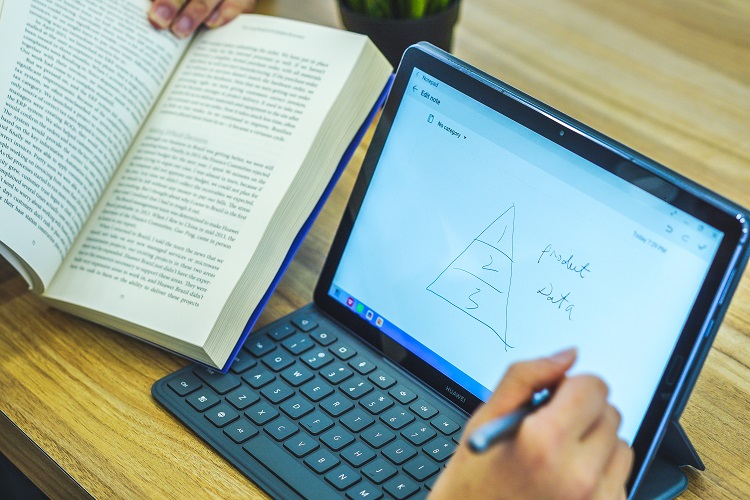 Of course, there are also other features available on the 10.8" variant of the Huawei MediaPad M6. Like smartphones, it comes with front and rear cameras, which can be handy if you need to do video conferencing. It also comes with LTE support so you don't have to rely on wireless hotspots.
Considering its many features, this tablet can be a good option for those who need an alternative to a laptop computer for work at RM1899. For those who are interested, make sure to check out the product page for more details. If you buy it now, you'll get the M-Pen Lite and Smart Magnetic Keyboard for free (limited stock).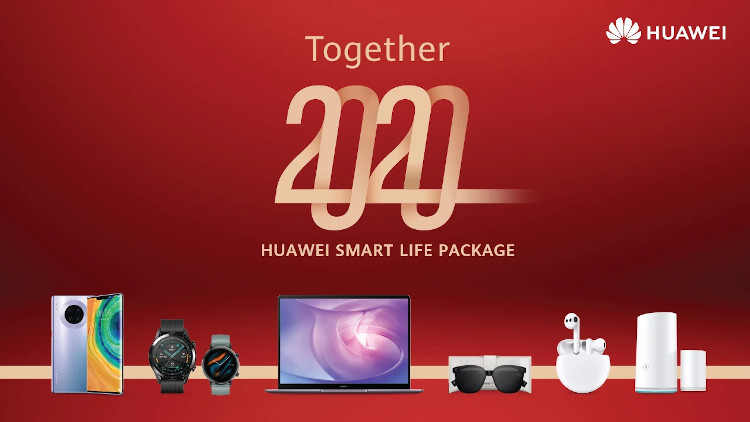 You can also opt for a Together 2020 Huawei Smart Life package that lets you buy the MediaPad M6 through a 0% instalment plan. Are you interested in getting a tablet for work? Let us know what you think of this one on our Facebook page and for other news, stay tuned to TechNave.com.