5 Advantages That Samsung Galaxy Users Have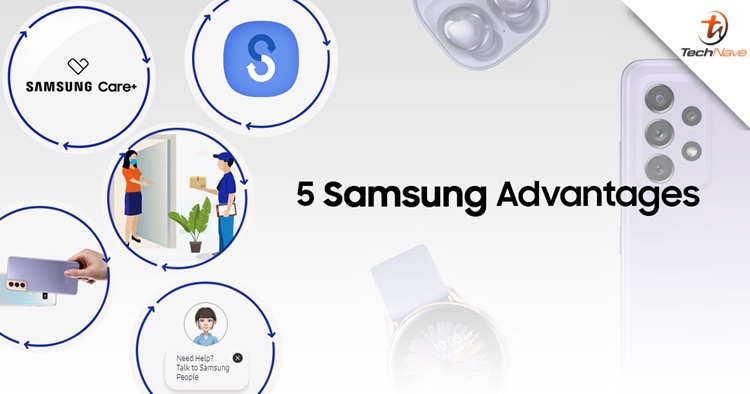 Do Samsung Galaxy Users really have an advantage over other phone brands? Well, that depends on your perspective. But if you are really curious, allow us to tell you what is this Samsung Advantage buzz is all about first.
Dubbed by Samsung Malaysia, Samsung Advantage is just a combination of all the perks that Samsung Galaxy users get to experience. This includes special care packages, trade-in programmes, same-day deliveries and others. Sounds good? Wait, there's more so read on below to find out!
Samsung Care+ - Is my device qualified for it?
Most Samsung Galaxy users would be familiar with this company's care package service. But if you're not, the Samsung Care+ is a service that offers repairs for Samsung Galaxy phones or tablets. There are currently two options which are a 1-year or 2-year plan with prices starting from RM55. You could sign up for the service if you happened to purchase a new Galaxy phone or tablet within the last 14 days.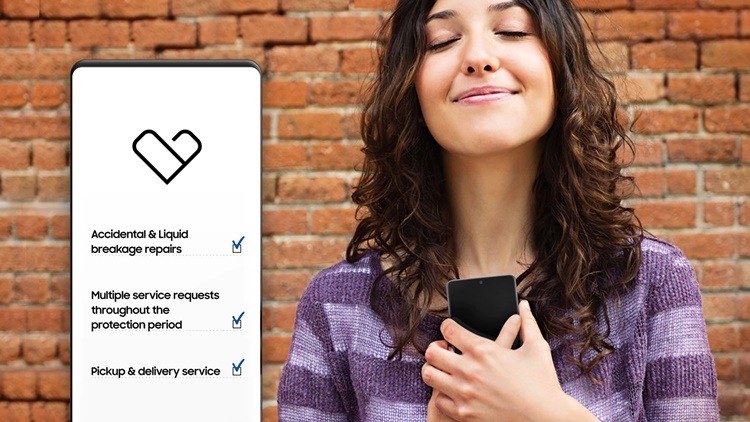 Samsung Care+ package includes coverage for accidental damages, liquid damages and cracked screens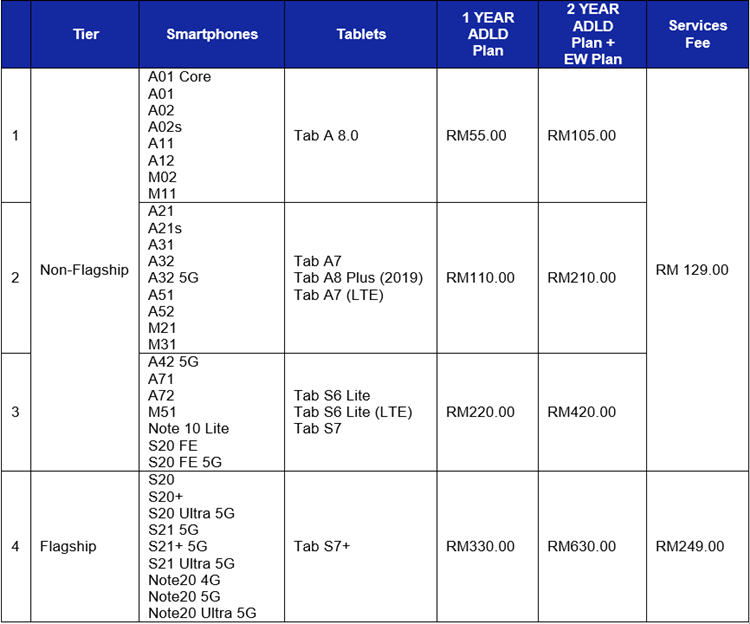 If you're wondering what devices are eligible for it, worry not - we got you covered. According to the list above, the coverage is pretty extensive. You probably won't have a problem unless you have a 3-year-old device or something.
24/7 Support
So imagine yourself in this scenario - it's almost midnight and there's something wrong with your phone. Almost everyone is already asleep and technical support probably won't be available to help. Well, not for Samsung Malaysia. Apparently, they have 24/7 support around the clock that anyone can call which are
Remote Tech Support - 1800 22 8899

Customer Support - 1800 22 8899 or 1800 88 7799 (Galaxy Z Series Premier Careline)
On top of that, you can also get a complimentary Device Health Check at your nearest Samsung Service Centres. We would advise you to stay indoors, though, due to the current circumstances but no worries, you can make a phone and have them come to collect your device at your door for free. Talk about convenience!
Trade-in, Free Trials and Easy Payment Plan
From time to time, phone brands would also throw in some benefits on buying their products. Samsung Malaysia is no exception and you would get a couple of perks. It's understandably that a certain gadget may be out of your budget, but you can go for a trade-in programme and get rebates on your new Galaxy Phone.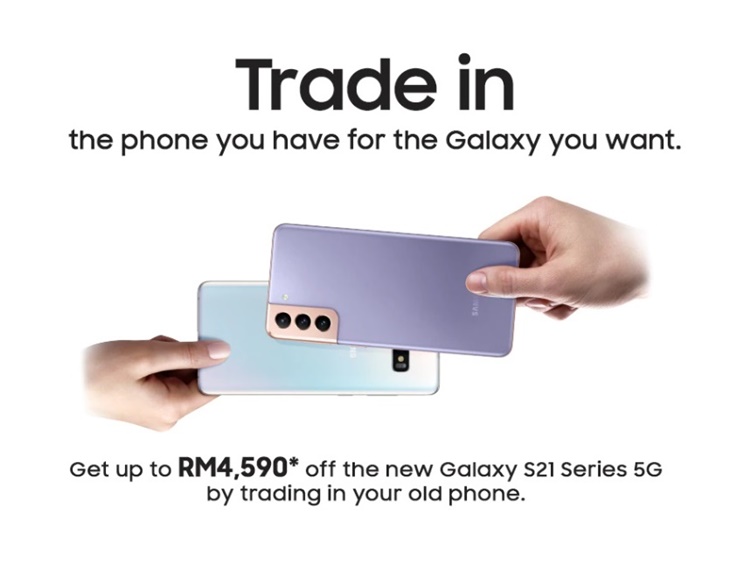 Trade-in of up to RM4590!?
If you're not sure about the device, you can also have a free trial on a selected Galaxy phone and perhaps the best of all, you can opt for a monthly instalment via Easy Payment Plan. Why is this? Because Samsung Malaysia offers a 0% interest rate! With these in mind, your wallet can breathe easy.
Switching with Convenience and Flexibility
Wait, there are more convenient things for you. Say if you purchased a new Galaxy device and needed to transfer your data from an iPhone or another Android device, they got you covered with Smart Switch. Smart Switch is a secure and seamless way to move content from your old phone to your new Galaxy device. This includes important documents, calendar dates, settings, call history, all your favourite photos and videos and many more!. What's more, you can do this wirelessly or with a USB cable.
If you're still not confident, no problem! Because a Samsung staff can be by your side when you unpack a new Galaxy phone. That's right, Samsung Galaxy store experts will help you to set up and transfer all the data across to your new phone. Got the phone online instead? Samsung Malaysia will do a premium delivery with a Galaxy Expert to do the same thing. You can also learn some tips and tricks to make the most out of your Galaxy device from online tutorials as well.
Same-day delivery
Alright, well that sounds good so far but have you ever wanted to get the device on the very same day? Yup, Samsung Malaysia does that too but with a condition. If you purchase a Galaxy phone on the same day before 10 AM, you will definitely get your premium packaging delivery as soon as possible.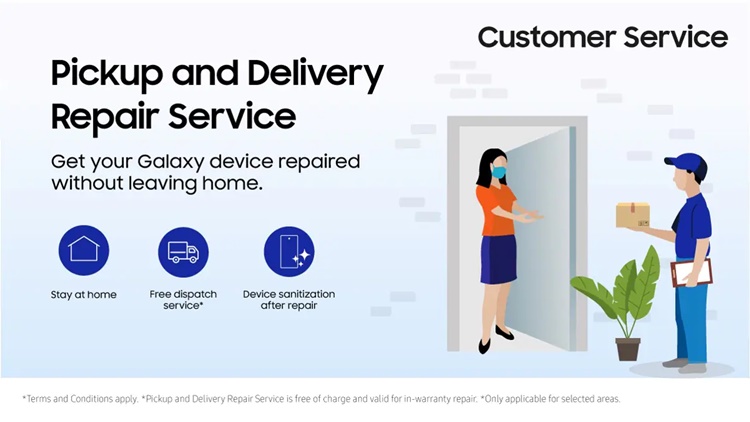 In addition, there is always a Live Chat button on Samsung Malaysia's website when you have some questions. The e-promoter online at the Live Chat is always ready at your service and answering your questions in terms of product and shipping, tracking orders and support. Easy peasy.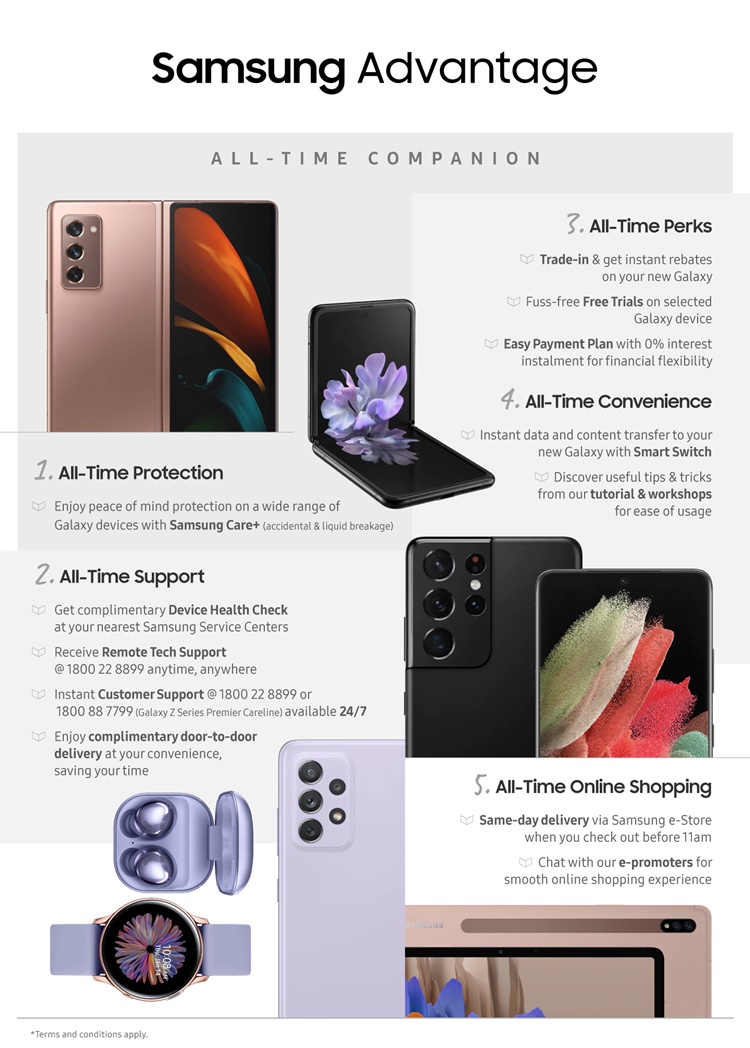 So that's all, Galaxy users. What do you think of Samsung Advantage now? To learn more about Samsung Advantage, you can visit the official webpage right here. Stay safe, stay healthy, and stay ahead of the pack with Samsung Advantage. Stay tuned for more tech articles at TechNave.com.