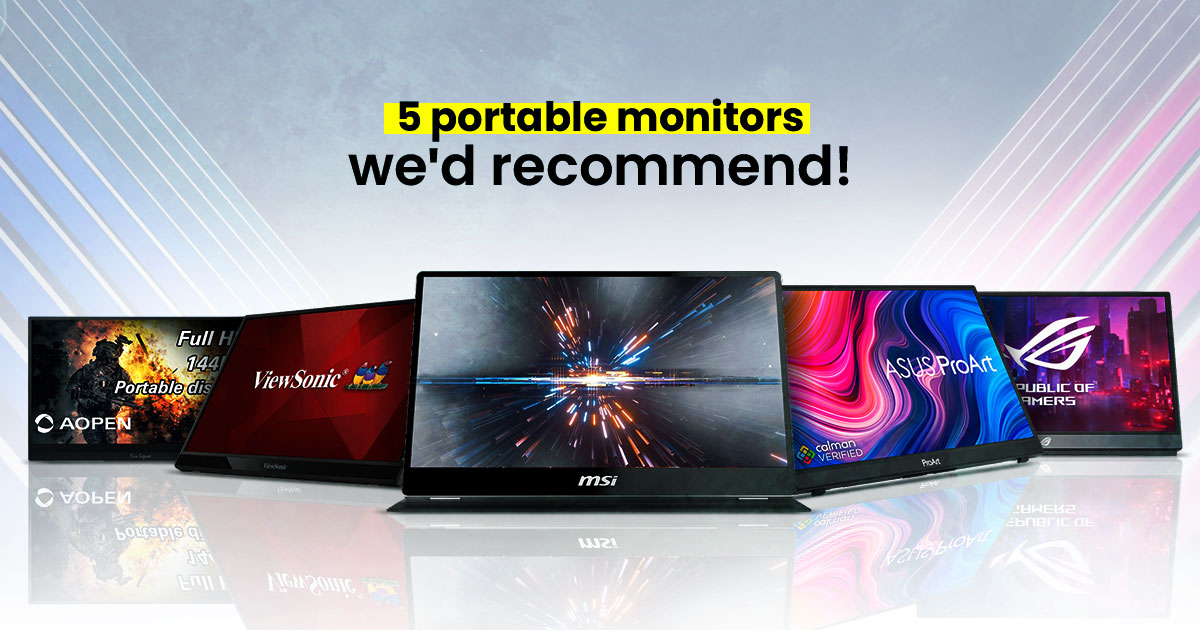 For many Malaysians, working in an office or at home is the norm these days. However, some of you work in startups or small businesses that operate from coworking spaces. In this case, you're most likely using a laptop for work. But what if you need an extra screen?
If you ask us, having two screens is better than one. So having a second monitor to go with your laptop display can be handy. But as you know, most monitors aren't portable. So what can you do? Of course, the answer is to get a portable monitor! Here are 5 portable monitors we'd recommend for work or entertainment.
#1 ViewSonic VG1655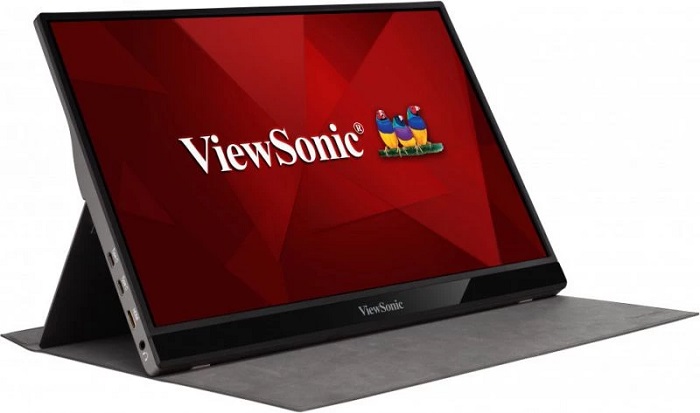 The first one you might want to check out is the ViewSonic VG1655, which is available on Lazada for RM999 (or on Shopee). It's easily one of the more affordable portable screens you can find. There's also a touch-capable variant called the TD1655 for RM1399 (promo price RM1199).
Although it's a sizeable 16-inch screen, it's pretty lightweight at less than 1kg and measures 6.9mm in thickness. In terms of features, it has a built-in stand, dual speakers, and supports portrait mode.
#2 MSI Optix MAG162V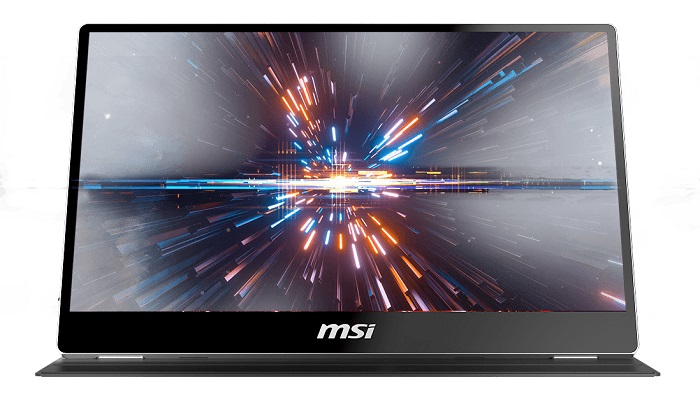 Want something more gaming oriented? In that case, check out the MSI Optix MAG162V. This model isn't officially available here, but you can find it on Lazada for about RM1600. It's shipped from overseas, so don't expect to get it quickly.
There are a few reasons to get this particular model. First, it has a night vision feature, which tunes the contrast for greater detail in dark scenes. It also has a control dial that lets you change settings like brightness and volume, similar to the OSD controls on regular monitors.
#3 ASUS ProART PA148CTV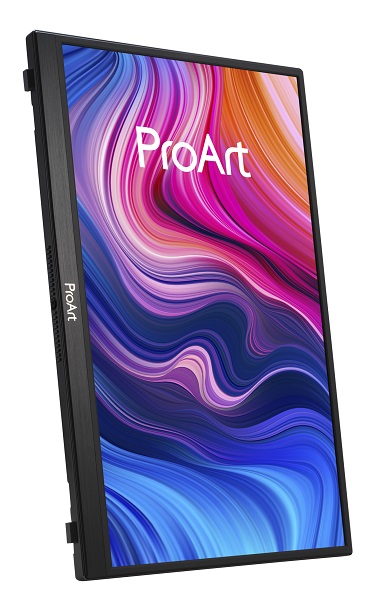 Need a portable for design work? Well, you could take a look at the ASUS ProART PA148CTV. This is a smaller 14-inch portable monitor, which is also lighter at 0.74kg. You can find this on Lazada for around RM1888 (or RM1799 on Shopee).
Unlike the other two, the ProART PA148CTV comes with a 100% sRGB and 100% Rec. 709 colour gamut. It even has a factory-calibrated colour accuracy of Delta E < 2, so you don't have to do it yourself. Moreover, it supports 10-point multi-touch, so you can also directly sketch on it. As you can tell, this model is great for design work.
#4 Acer AOpen 16PG7QT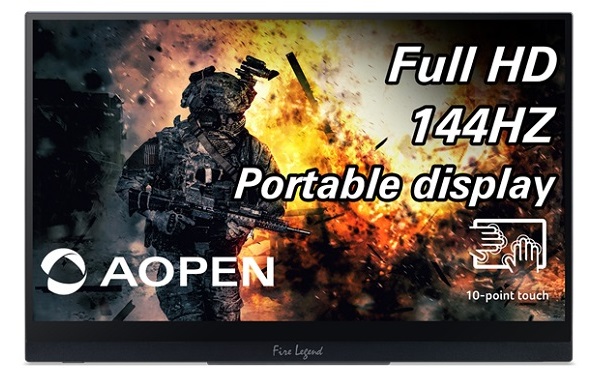 If you want something exclusively for gaming, the Acer AOpen 16PG7QT is an option you can consider. It's not too expensive at around RM1389 (via Lazada | Shopee) but has a decent screen size of 15.6-inch while remaining light enough at 0.91kg.
The reason to pick this would be its 144Hz refresh rate, which will make your games feel smoother. With Adaptive Sync, games should also look better. On top of that, the AOpen 16PG7QT supports HDR10 and 10-point touch on Windows 10.
#5 ROG Strix XG17AHPE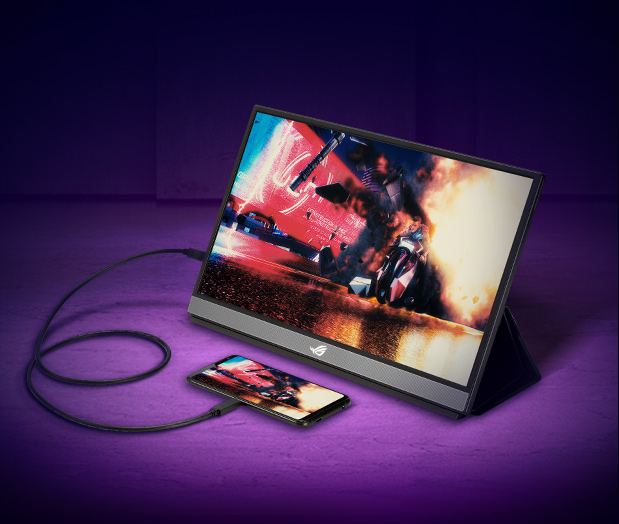 What, 144Hz not good enough for you? Then feast your eyes on the ROG Strix XG17AHPE, a 17.3-inch portable gaming monitor. It's slightly heavier at 1.06kg and noticeably thicker at 9.95mm. Add the tripod stand and it becomes heavier at 1.76kg. This model costs a whopping RM2488 on Lazada or RM2688 on Shopee.
This model comes with a bevvy of features to justify its price. Not only does it support a refresh rate of 240Hz, but it also has a response time of just 3ms. Moreover, the Strix XG17AHPE features Adaptive Sync, 24-bit/192kHz lossless audio playback, and a 7800mAh internal battery.
Most portable monitors come with USB-C ports, so you can connect them to your laptop, smartphone, tablet, or a handheld gaming console like the Nintendo Switch. They also have built-in speakers that might be better than the ones on your laptop or mobile device.
Mind you, portable monitors are pretty niche. They're not exactly cheap either, with prices comparable to regular monitors. But if you want to stay mobile and compact, a portable monitor is definitely an option.
Having said that, is a portable monitor something you'd want when you're on the go or travelling? Let us know in the comments below, and stay tuned to TechNave for more articles like this!