5 reasons why everyone can't take their eyes off the Samsung Galaxy Z Flip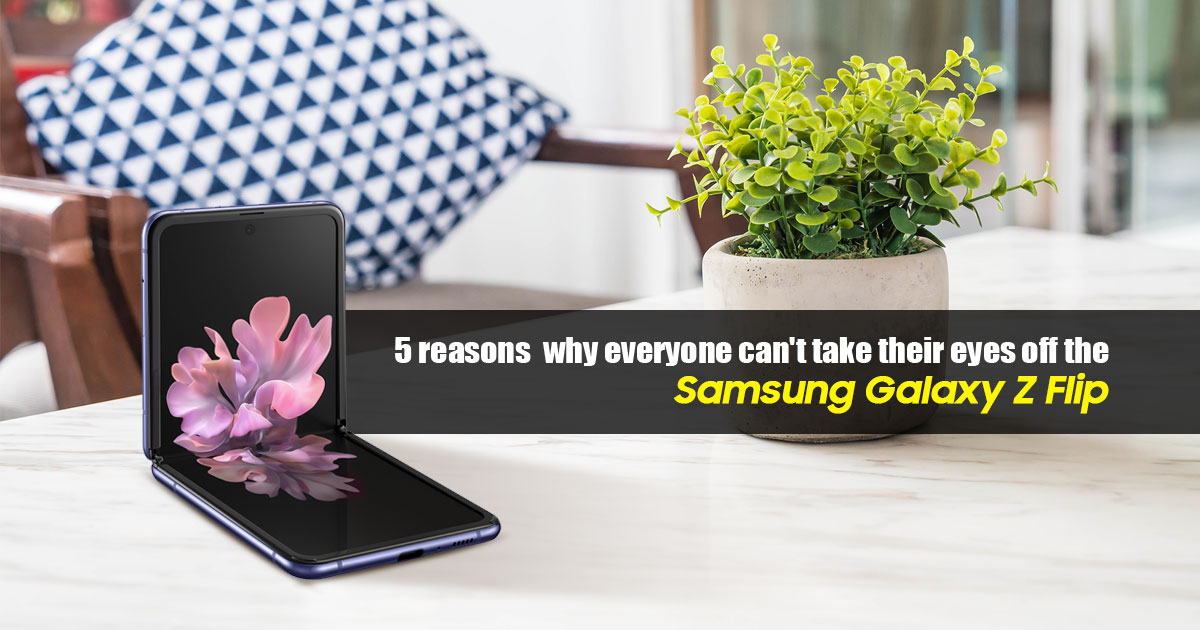 Prior to the unveiling, there were some rumours here and there about the Samsung Galaxy Z Flip. We were curious, they were excited, then when Samsung introduced the Galaxy Z Flip in February for the first time, the media went nuts. Like, really nuts to the point that most of the media were more interested in this one device at the experience zone. Oh my, it was and still is truly a beauty.
As I quote from Samsung Electronics Mobile Communications Business Vice President, Tae-joong Kim, "The Galaxy Z lineup introduces a new identity to the foldable mobile category. One that adds a fashionable touch to users' lives." This is very much true, as the main target audience for this device is for the fashionistas or people who want a device with style. We decided to take a deeper look at what makes it so attractive, and 5 reasons why everyone can't take their eyes off the Samsung Galaxy Z Flip.
#1 Unique folding display form factor
At first glance, the Galaxy Z Flip may look like an ordinary smartphone until you fold it. While the Galaxy Fold was a pretty cool concept, we think the Galaxy Z Flip has redefined how futuristic smartphones will be presented in unprecedented ways. In fact, after this we think probably the best way to present a foldable display phone is by flipping it vertically.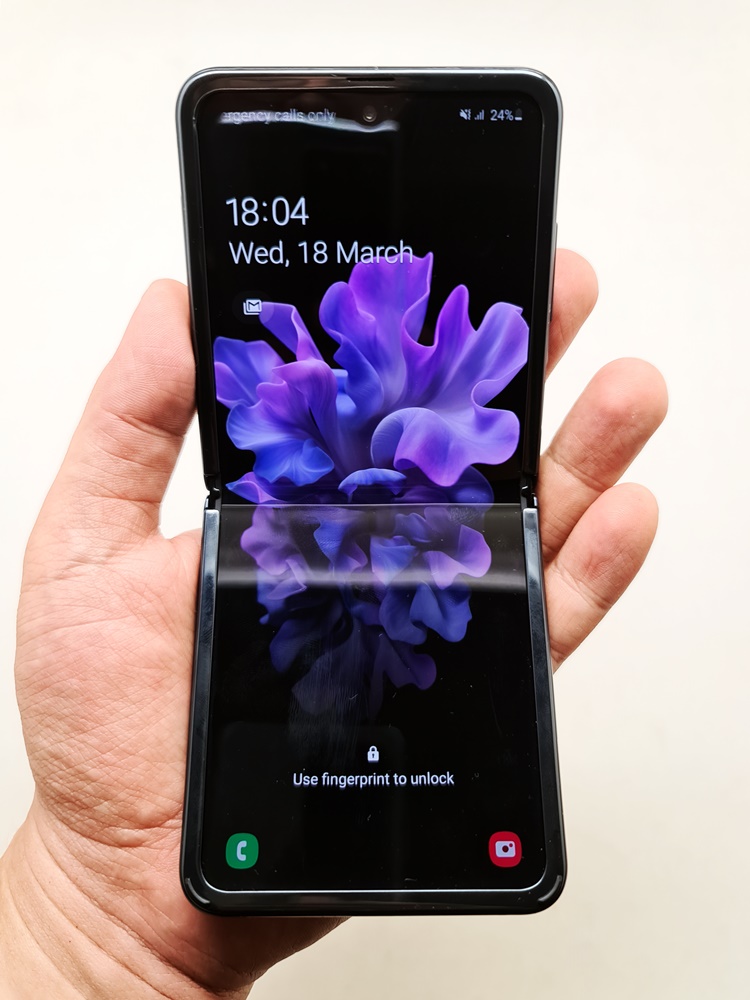 Samsung even integrated their own animated blooming wallpaper when you unfold the Galaxy Z Flip. This is a really inviting experience and it automatically qualifies you as one of the cool kids.
#2 Exquisite design
Next, choosing the colours is as equally important. At the moment, the Galaxy Z Flip comes in 3 colours - Mirror Black, Mirror Purple and Mirror Gold. Of course, they could have chosen other colours but from a fashion lifestyle point of view, these 3 colours nailed it - you can't go wrong with black, purple gives that fashion feel and gold represents luxury at its best.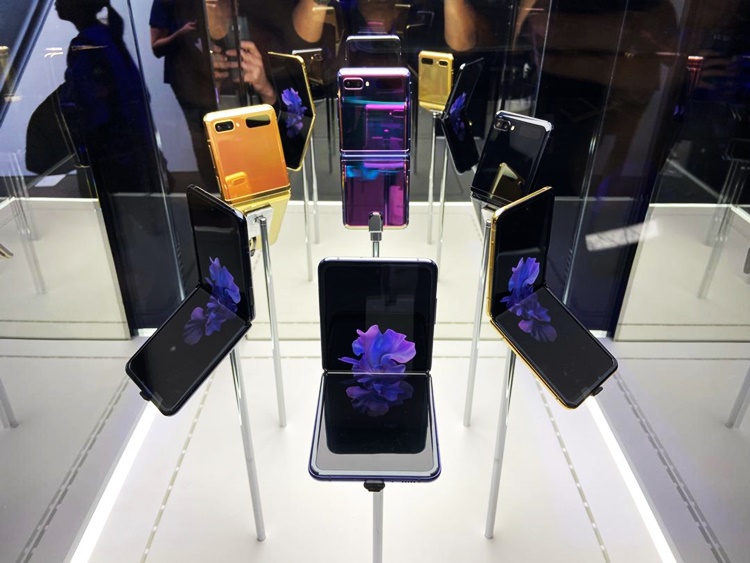 The 3 standard Galaxy Z Flip colours
Moreover, the device's body was processed with a smooth glass finish and layers of colours. This is so that when you look at the Galaxy Z Flip from a different angle, a range of hues will be reflected beautifully.
#3 Compactness
While the Galaxy Z Flip looks fine when unfolded, the challenge for Samsung engineers was how the phone should be folded in the most efficient way without any issues. If you had the chance to hold the Galaxy Fold last year, the problem (at least for me) was that the phone was rather thick when folded. So how do you balance that?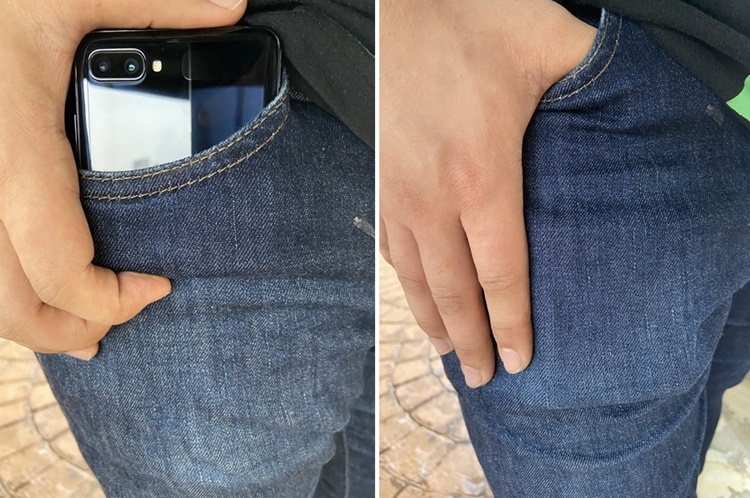 Now you see, now you don't
Not too thick nor too wide, Samsung has somehow found the right symmetries and this made the Galaxy Z Flip easy to hold. When folded, it's around 4-inches long and fits into your pocket jeans perfectly. With this, nobody has to feel like they are putting a brick in their pants anymore.
#4 Improved dual-CAM system
According to the company, the improved dual-CAM system made the device stronger and this allows the phone to fold inwardly symmetrically and smoothly, yet is able to "lock" halfway at any point from 70 to 110 degrees. Moreover, Samsung also said that it can be folded 200,000 times!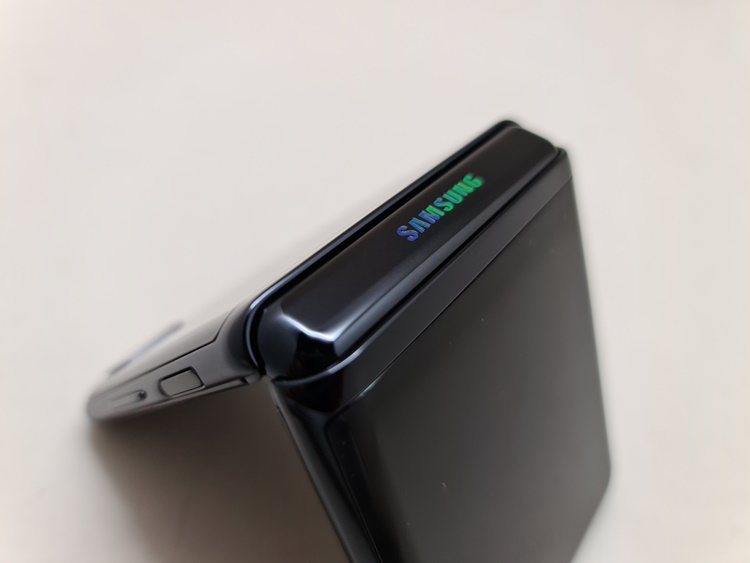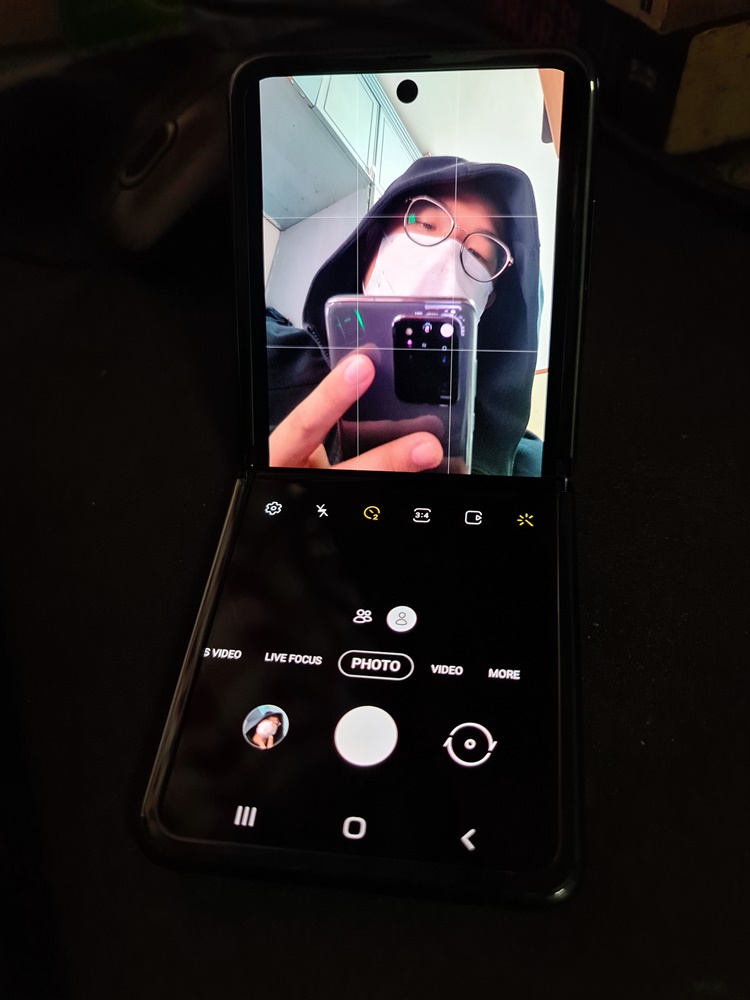 It's also worth mentioning that even if the Galaxy Z Flip is folded half-way, you can also take some photos as if you're holding a pocket mirror or even better - it can be "tripodless" to take some night photo or time-lapse video. Tech has never been this stylo!
#5 Infinity Flex-O display
Finally, we have arrived at the last point which is the Infinity Flex-O display. When you look at the Galaxy Z Flip, it's kinda amazing that Samsung managed to retain the clarity and colour quality on that foldable ultrathin glass. You can watch YouTube videos in 21:9 ratio, play mobile games, and can even use it as a pocket mirror as aforementioned.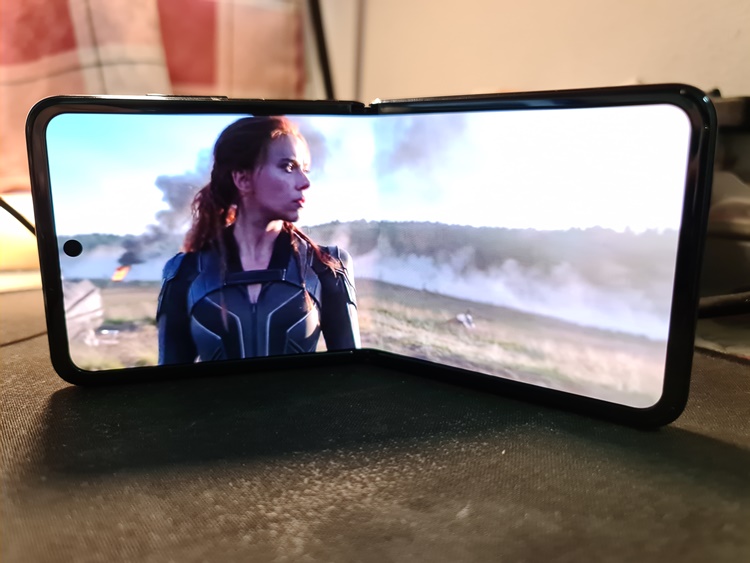 Granted, this foldable phone is not for everyone but for those who are only looking that for something that suits their aesthetic lifestyle, this is one of the best-looking devices around and believe me, your friends and family won't be able to take their eyes off it.
The Samsung Galaxy Z Flip is currently available at RM5888. Those who pre-order or purchase one will be provided with Samsung Galaxy Z Premier Service, which includes a 24/7 Premium Careline, free on-site Pick and Delivery for Service Support (within 12 months of purchase), a priority/express lane at Samsung's Service Centre and one (1)-time Inner Screen Crack replacement (within 12 months of purchase). Do note that to be entitled to the one-time Inner Screen Crack Replacement, you will have to be a Samsung Member and fill up the information for the repair.
If you are interested in getting one, you can visit the page right here as well as other selected online authorized retailers to learn more! Also, it's available online so you don't need to go out at all and have them deliver the phone at your doorstep! Do look after your hygiene in this Movement Restriction Order period for everyone's benefit, but you can also do it in style with the Samsung Galaxy Z Flip.
Stay tuned for more tech review articles at TechNave.com.
Samsung Galaxy Z Flip Specs & Price >