50MP RYYB Ultra Vision Camera & 120Hz OLED display - Join the HUAWEI nova 9 #BeAnovaStar TikTok Dance Challenge!
As of 8 November 2021, the HUAWEI nova 9 becomes available in Malaysia. The nova series has always been known as a camera-centric smartphone. It sports an all-new 50MP RYYB Ultra Vision Camera, a flagship-level camera, premium design, and some key features to deliver a fun entertainment and photography experience for youths. If you are a HUAWEI fan or looking for something new, perhaps the nova 9 is the one you should get. Why? Here are six exciting features that could make you a nova star!
#1 The Flagship-Level 50MP RYYB Ultra Vision Camera
Camera nowadays has upgraded tremendously with new functions for better picture quality. Often, a megapixel is considered more important than others, but it is only a part of picture quality that makes it great. For mobile photographers and camera enthusiasts, you may know that the camera sensor plays a huge role in ensuring sharp and compelling photography. With that, the HUAWEI nova 9 has aced the camera sensor, producing an incredible photo shooting experience through capturing light exposure. For the nova 9, there's a new 50MP RYYB Ultra Vision Camera System to let you capture the best possible real-life images anytime and anywhere. Moreover, it is also accompanied by an 8MP ultrawide lens, a 2MP depth lens, and a macro sensor that allows you to take microscopic photos of up to 4cm.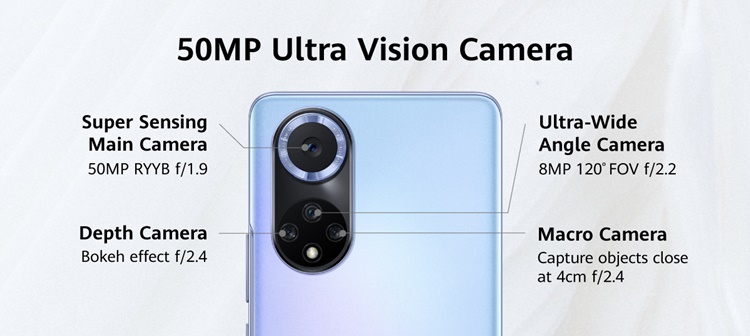 The camera setup
According to HUAWEI, the RYYB colour filter has been improved with high light sensitivity, allowing it to collect up to 40% more light exposure and clarity. Inherited from its flagship counterparts, the nova 9 also comes with an XD Fusion Engine and Ultra Vision HDR Technology. These combine to further enhance the quality of images through computational photography functions.
Even as a mid-range tier smartphone, the nova 9 has a Super Night Mode function to improve your night photography experience. Last but not least, there is a Dual-View video function for all the content creators out there to vlog your day creatively! In other words, this feature can record using the front and back camera at the same time!
#2 Smooth and fluid OLED display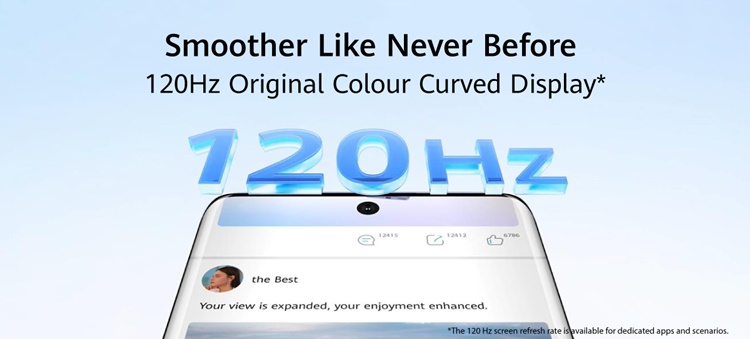 120Hz refresh rate on an OLED display? Sweet
It's rare to see an OLED display on a mid-range phone, but the nova 9 has it. The display measures 6.57-inches and features a refresh rate of up to 120Hz to enhance your viewing experience with smoother motions. Additionally, it even has a screen optimisation feature that switches the refresh rate between 60Hz and 120Hz, depending on what you're doing. This balances the visual energy to prolong its battery life.
#3 Sleek and premium design
With its curved glass design, the nova 9 can be mistaken for a flagship device. Thanks to a sophisticated glass grinding process, the curvature of the glass fits perfectly on the metal frame and only weighs 175g and is 7.77mm thick.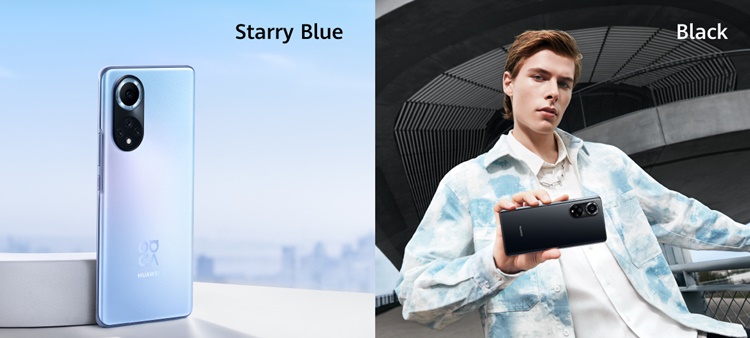 Starry Blue looks great
Coming in an eye-catching Starry Blue design, its back is made with a dual-film and dual-coating process together with an advanced anti-glare coating. This results in a fancy matte finish with a delicate texture. By the way, if you want the classic black look - it's available too.
#4 Ultimate 55W HUAWEI Super Charge
The battery is another important factor for Malaysians, and it can be annoying if it drains quickly. Assembled with HUAWEI's battery technology, the nova 9 offers a 66W HUAWEI SuperCharge technology. So don't worry if you have forgotten to charge, as SuperCharge will ensure a full charge in just 38 minutes!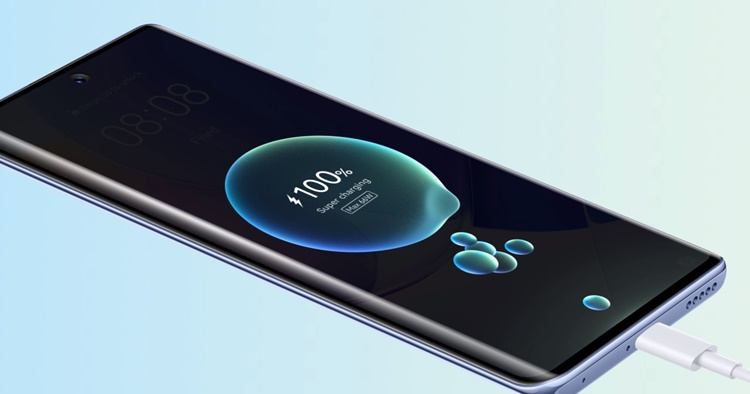 38 minutes to fully charge!
#5 Mobile gaming experience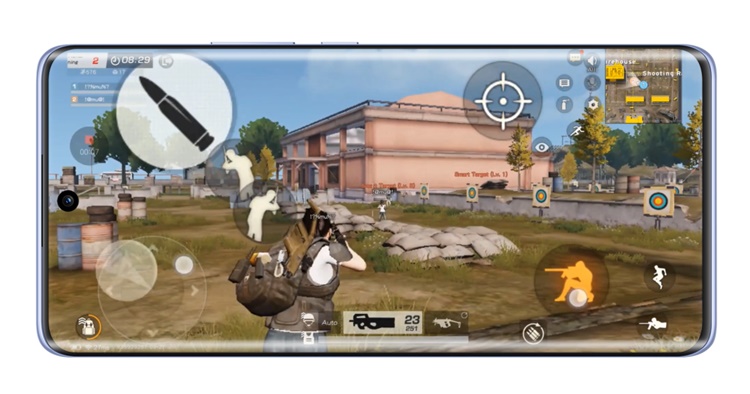 The Qualcomm Snapdragon 778G chipset is more than capable of mobile gaming
Besides having an advanced camera system, the nova 9 can be used for mobile gaming too. It comes with a 120Hz refresh rate display for the best mobile gaming experience. Moreover, it has a feature known as the Touch Turbo Gaming, which delivers a 300Hz touch sampling rate to give you the edge in gaming.
Smartphones get warm after a while of gaming but fret not - the nova 9 also has graphene & VC liquid cooling technology integrated into its cooling system. So even after gaming for hours, its graphene heat dissipation technology immediately cools the device down when a certain level of heat is detected.
#6 All kinds of apps through the HUAWEI Mobile Services (HMS)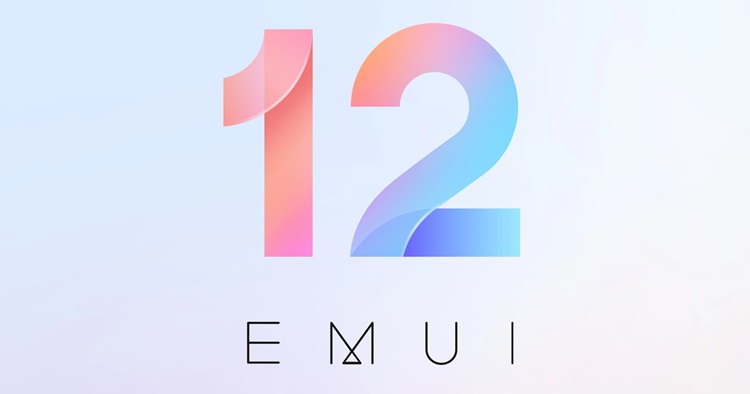 EMUI 12 is part of the HMS ecosystem
Finally, the nova 9 comes with the HUAWEI Mobile Services (HMS) as part of the company's ongoing ecosystem expansion. To continue providing interconnectivity within its ecosystem, HUAWEI offers the HMS experience to benefit all HUAWEI users to live a smarter life. The HUAWEI nova 9 has access to a full suite of important apps through the HUAWEI AppGallery, for banking, social media, food & beverage, e-wallet, shopping and of course, games!
In the HUAWEI AppGallery, it features Data Privacy and working parents can enable Parental Control to access restriction functions. This can prevent children from browsing for too long on the phone.
What's more, you can explore Petal Search, an AI-powered mobile search engine that makes things easier to find online. This includes news, nearby services as well as apps. Petal Search's results are all from the AppGallery and trusted third-party stores, thus giving more options to the HUAWEI users.
Before we end this article, HUAWEI Malaysia is kicking off an ongoing Be a nova Star Karaoke Battle contest campaign until 18 November 2021 on JOOX. A total of three (3) winners will be picked from three categories which are 1) Top Gifts Received, 2) Top Likes Received, and 3) Most Creative Entry (Editor's Pick).

Then starting from the 7th until the 13th of November 2021, all Malaysians can participate in the HUAWEI nova 9 #BeAnovaStar TikTok Dance Challenge and stand a chance to win a HUAWEI Band 6. If you're interested, all you have to do is follow the steps below:
Do the #BeAnovaStar TikTok Dance Challenge ("Dance") with branded filter;
Record and upload a video of yourself doing the movements of the Dance with the hashtag #BeAnovaStar #HUAWEInova9 on to your TikTok profile; and
Make your TikTok profile public

That's all, folks. Do you have it takes to be a nova star? The pre-order of the nova 9 will begin on 8 November (8 PM) until 19 November 2021, so don't miss out on this chance to own one of the latest mid-range phones to be a star under the spotlight. To find out more and purchase the nova 9, you can refer to the links provided below:
Huawei nova 9 Specs & Price >