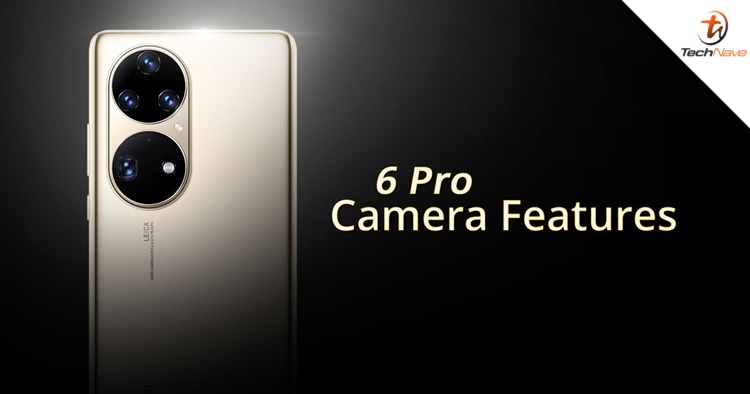 Over the years, smartphones cameras have improved exponentially and become more accessible to the public. Huawei is one of the companies committed to pursuing the best-in-class camera technology and coming up with breakthrough high-end camera features. So, what's new with the Huawei P50 Pro this time?
Under the theme "Legend Reborn", Huawei continues to push the boundaries with the P50 Pro using features like Dual-Matrix Camera Design, True-Chroma Camera System, and a few others. Without further ado, here are 6 Pro Camera Features on the HUAWEI P50 Pro that you should know.
#1 Elegance in Simplicity With Dual-Matrix Camera Design
First up, the P50 Pro is Huawei's first phone that uses a brand new Dual-Matrix Camera system. What does it do? According to the company, the Dual-Matrix Camera system consists of two lenses – the True-Chroma Camera (Colour) and True-Chroma Camera (Monochrome) – and a multi-spectrum colour temperature sensor. This system is integrated with the Super High-res Image Processing Engine, resulting in brighter, cleaner, and more detailed images.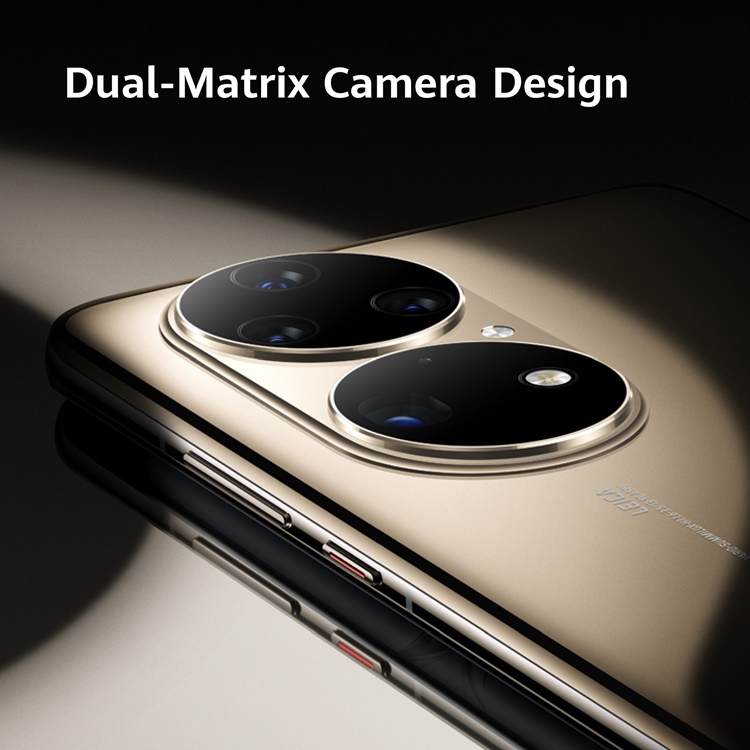 On paper, the Dual-Matrix Camera system works in tandem with other camera technologies to deliver a whole new experience in mobile photography. From the colours to image quality, focusing speed, and image stabilisation, every aspect has been improved so that users can capture stunning photos and videos easily.
#2
True-To-Life Colours With True-Chroma Image Engine & True-Chroma Shot
Next is the True-Chroma Image Engine, a new super colour filter system that functions within the XD Fusion Pro from the previous series. With the Super HDR technology, the P50 Pro delivers improved image detail, colours, and dynamic range to a level that's as close as what we naturally see.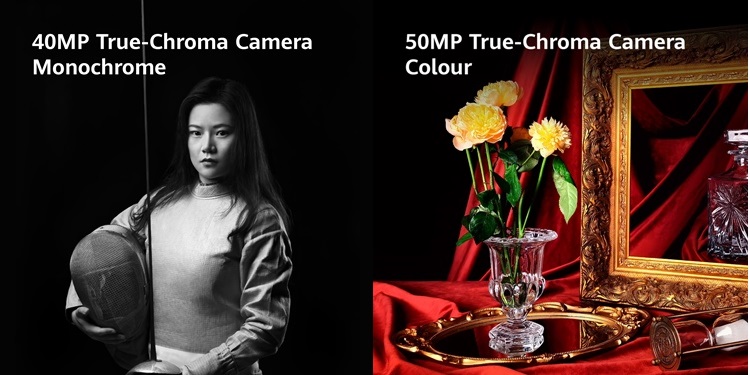 In terms of hardware, it is said that this technology can identify 50% more colour spectrum with 20% chromatic irregularity for more accurate colour reproduction and resolution uplift. When the image signals are processed, the software automatically calibrates the colours, tapping into the more than 2,000 colours in the P3 colour space. In other words, the P50 Pro can identify and reproduce various shades of the same colour tone.
#3 HUAWEI XD Optics
Another new camera technology making its debut on the P50 Pro, this image processing feature was integrated to correct optical visuals and restore details in images. It is not only for fixing the fish-eye lens effect on ultrawide shots but also in low or bright environments for HDR and white balance.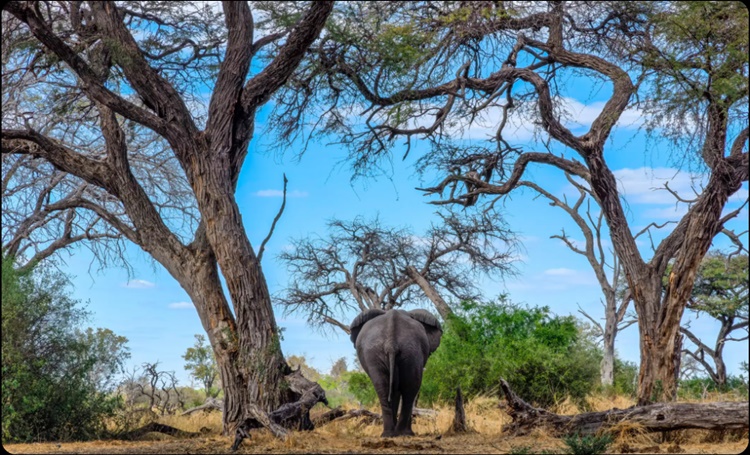 Capture textures in greater detail
Capable of boosting image signal by 25%, the XD Optics starts the moment a user presses the shutter button, capturing every detail in the field of view by the sensors. The AI algorithms in the chipset's neural network will process the vast amount of data, categorise the signals by their characteristics, then adjust the image accordingly.
#4 XD Fusion Pro
Earlier, we mentioned the XD Fusion Pro. Well, it is back on the P50 Pro and better than ever. The RGB and monochrome cameras now take in 103% more light than before, even more so for the telephoto lens. As a result, photos have greater detail, clarity, and a sense of distance between objects. Besides that, Huawei also claimed that noise for zoomed-in or low-light images has been minimised.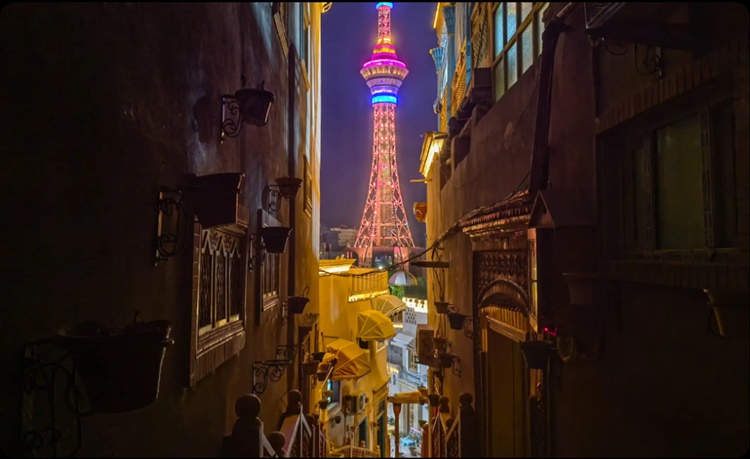 Focus on vibrant details in low-light conditions
#5 Capture blockbuster 4K video recording
As cameras get better, so has video recording. The P50 Pro can generate HD or 4K videos that are richer and better using the back or front camera. In addition, the Dual-View Video function is also available on the P50 Pro in HD video resolution with both the front camera and rear ultrawide angle camera.
Furthermore, the P50 Pro allows you to take dramatic slow-motion videos in 4K time-lapse style. Let's not forget about Monochrome Mode and its new AIS Pro telephoto stabilisation software. The latter helps you shoot steadier videos with the telephoto zoom lens, even when using the camera handheld.
#6
Immerse in the True-Chroma Display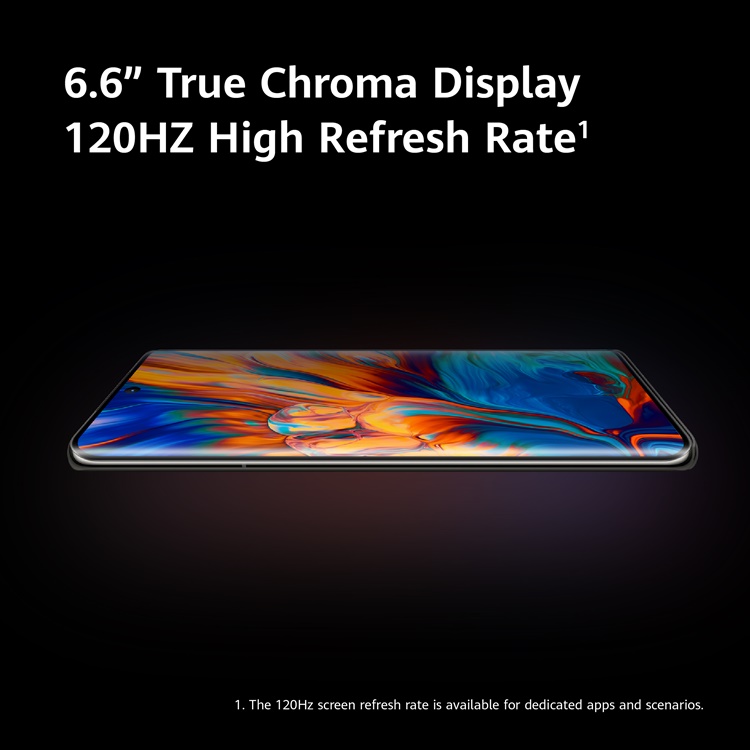 Last but not least, the P50 Pro has a True-Chroma Display technology that supports 1.07 billion colours. With the P3 wide colour gamut standard, the phone can produce more accurate colours for viewing and even recording. This was possible with the upgraded colour calibration method from a single-channel to dual-channel calibration, enabling more accurate colours from every corner of the screen.
Apart from the HUAWEI P50 Pro, there's also the company's latest foldable smartphone - the P50 Pocket that is coming soon on the 22nd of January 2022 and you can also find it at the HUAWEI Official Website, HUAWEI Flagship Store on Lazada, or HUAWEI Official Store on Shopee. Here are some key takeaways about the phone:
A minimalist approach with a sophisticated design

A 40MP True-Chroma Camera, a 13MP Ultra Wide Angle Lens and a 32MP Ultra Spectrum Camera, featuring the True-Chroma Image Engine, HUAWEI XD Optics and more

Smart foldable main screen

interaction experiences such as Pro (MONO) mode and more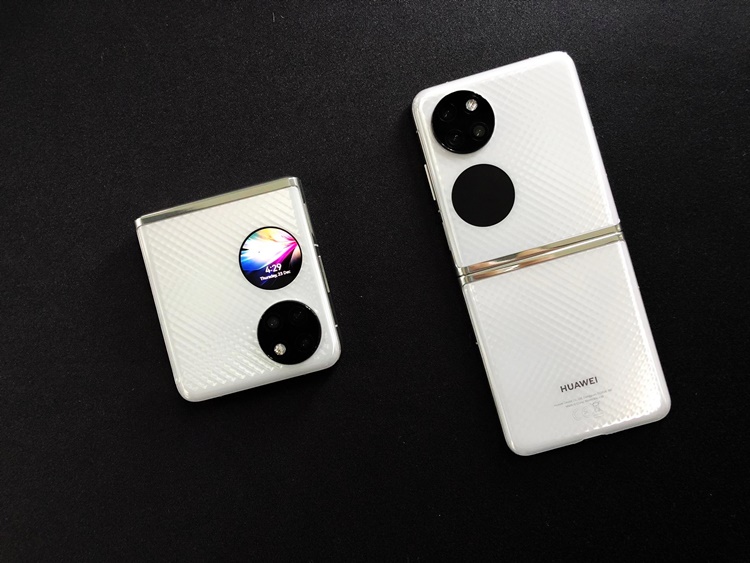 The P50 Pocket
Moreover, HUAWEI P50 Pro and P50 Pocket users can now download their favourite apps from AppGallery, the official app market by Huawei pre-installed in the smartphone. By now, many of the most-used Malaysia apps are already available on AppGallery. This allows local users easy access to popular apps including AirAsia, Boost e-wallet, EASI, Grab, Syok, Tealive, TGV Cinemas, ZUS Coffee, and more via the platform. Moreover, local apps such as MAE by Maybank2u, CIMB Clicks Malaysia, GO by Bank Islam, allianceonline Mobile, MyYES and SOCAR have just joined the platform to meet different lifestyle needs.
AppGallery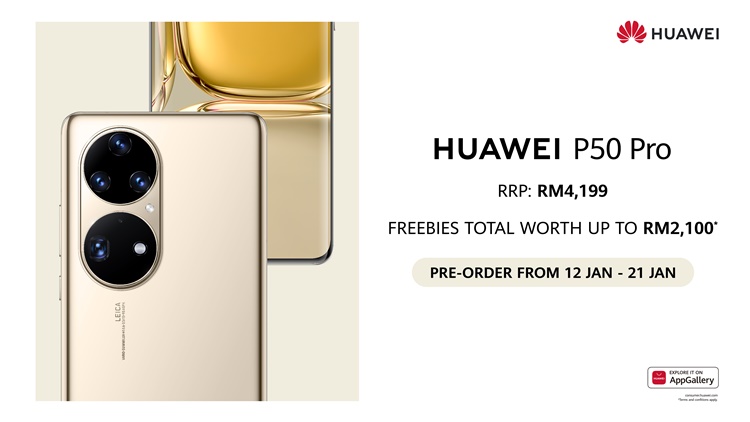 HUAWEI P50 Pro pre-order
So what do you think of the HUAWEI P50 Pro? To know more about one of the best camera smartphones in the market, visit the HUAWEI Official Website, HUAWEI Flagship Store on Lazada, or HUAWEI Official Store on Shopee. You can also experience it at your nearest HUAWEI Experience Store! The phone is now available on pre-order for a price of RM4199. There are also freebies worth up to RM2199 that include the HUAWEI Watch GT 2 Pro, amazing benefits from AppGallery, and more!