6 cool Google Maps features that you probably didn't know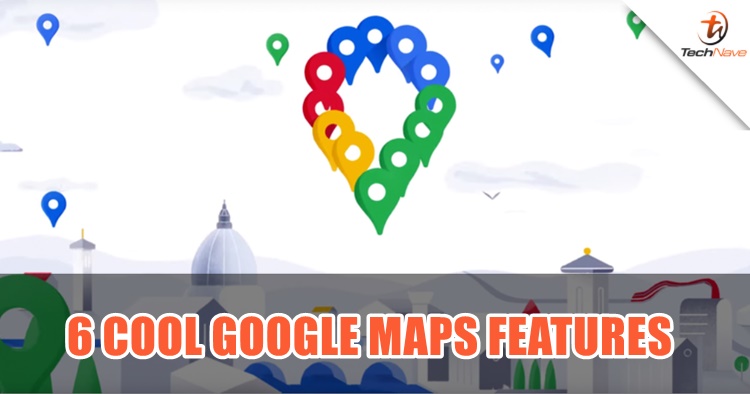 By now, you would have noticed that the Google Maps app has a new app look and if you've been living under the rock, that signifies the company's 15th anniversary since the app's debut. Besides Waze, Google Maps is one of Malaysian's most-used apps especially in Kuala Lumpur (even for locals) to get around the city and apparently, the company quietly rolled out some new features.
Available on Android and Apple smartphones (yes, even iOS users use this over Apple Maps which works terribly in Malaysia), there are five new features to check out - Explore, Commute, Saved, Contribute and Updates. These are already available on the menu so let's check out what can you do with these.
Explore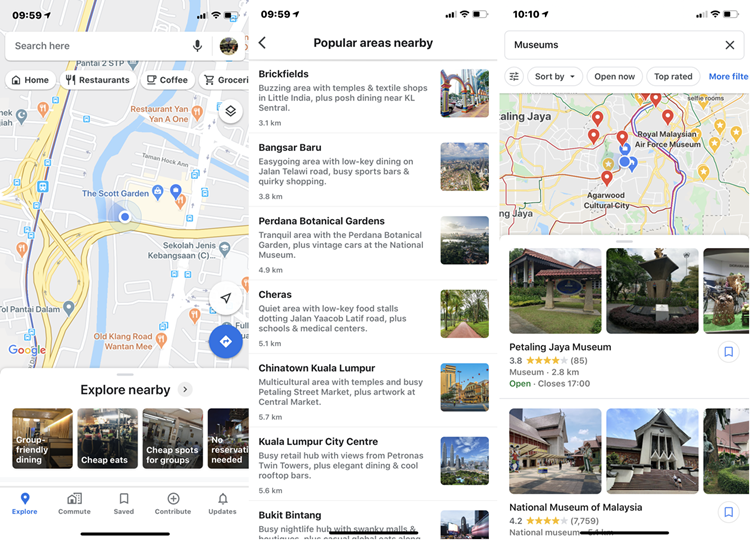 Right at the start, you will be greeted with the familiar Google Maps layout but with a twist. You will also see the "Explore nearby" at the bottom with various options such as spots to eat, attractions and so on. There are also information and reviews about that certain place that caught your attention, so this is pretty great especially if you're a tourist.
Commute
Speaking of tourists, another great feature is Commute which is the next tab. If you're nearby a train station or any public transit, this feature will help you calculate the best route for your journey. Like Explore, you will be given with a few options and monitor traffic jams in real-time. Alternatively, you can also plan your own journey with it and see which route is the best.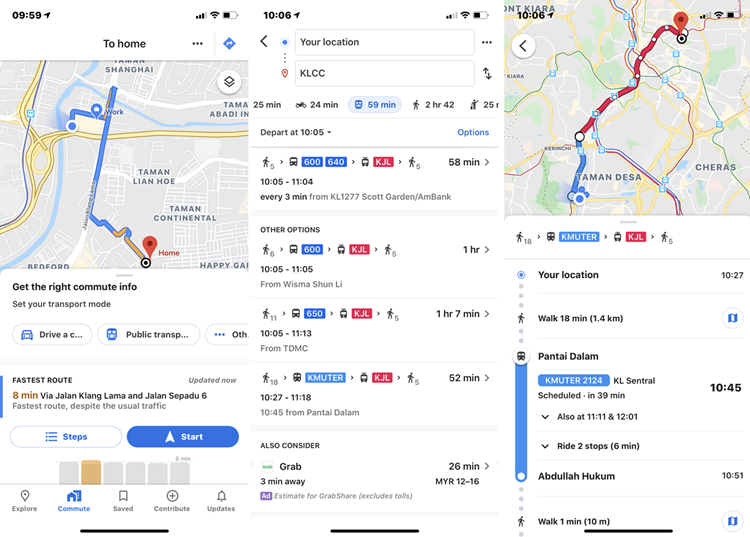 According to sources, Google Maps will integrate a new function that lets us see "crowdedness predictions" on any public transit stations. To contribute this function, Google Map users are able to mark if the transport is cold or warm or letting us know accessible entrances, seating, assistance, security and more.
Saved
Coming to the third feature, this is a neat feature for tourists (again) for saving their favourite, starred and places they want to go. The Saved tab is also synced with Google Calendar so if you have a reservation, it will appear there as well. Pretty straight forward and self-explanatory.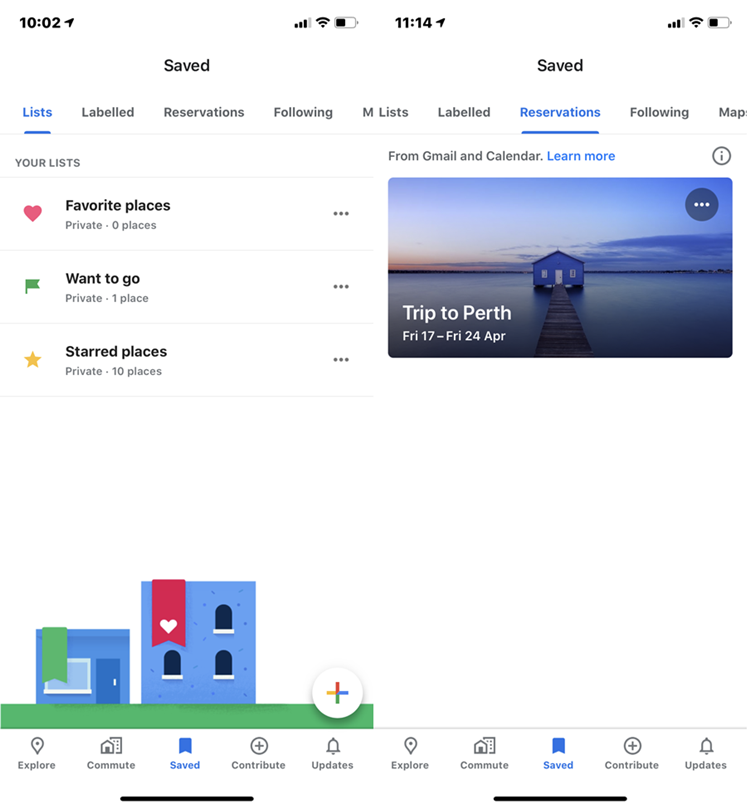 Contribute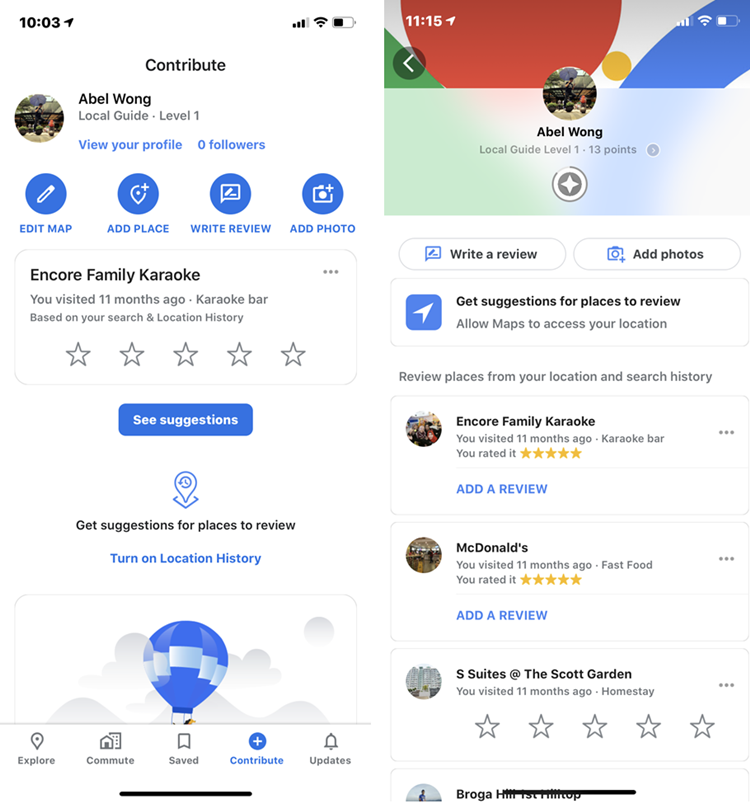 This one has been around for quite a while now so it's not that new, but previously users could only do this on the web browser and not the app until the update. Every Google Map user can contribute to the places they have visited by taking photos, reviews and rating. You can even level up your ranking if you contribute a lot and have followers.
Updates
Finally, Updates lets you know new lists of "Top spots" to go to in wherever you are. The lists are quite endless as it is generated almost daily by local experts and you can even get in touch with the businesses by tapping the "Message" button on their Google listing. This will certainly save you all the time and trouble to travel knowing what you need is there.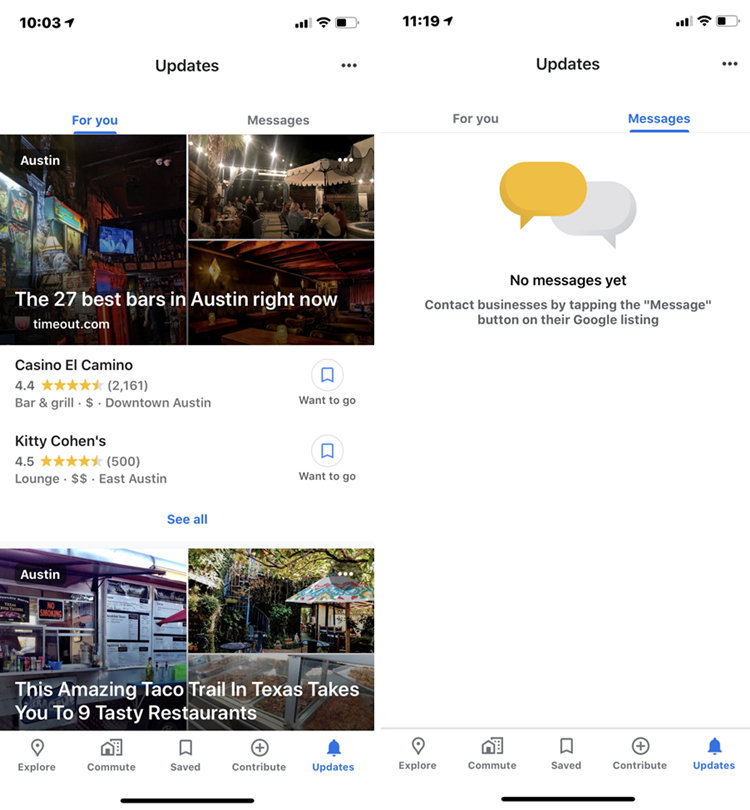 Bonus - Download offline map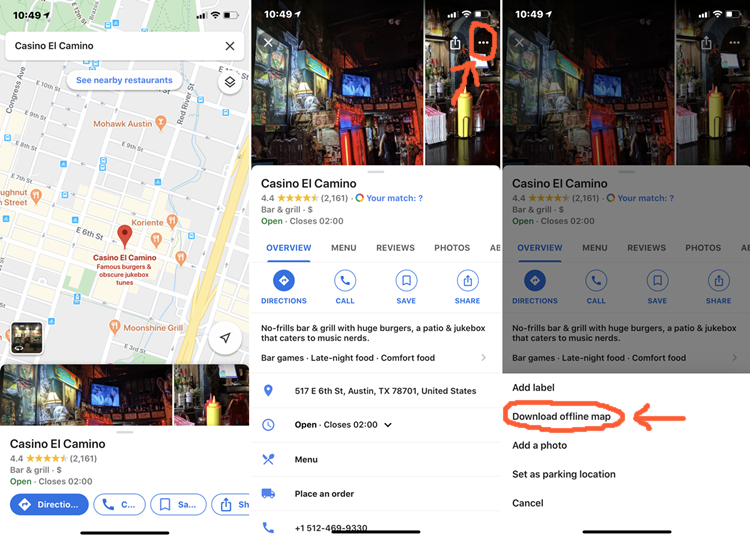 Another feature that's not so new, but with the new Google Maps makeover, users might have a hard time finding back the "download offline map" again due to the new user interface. To save a specific map, you will have to enter the place's name on the search bar, tap on the place to access the details, tap on the "..." icon on the top right and "download offline map".
Overall, Google Maps seems pretty tourist-focused which is good as I recall having to use the web browser to do my vacation planning. Google will continue to update the app, of course, and they said that a new Live View feature will be implemented in the future which allows us to "see directions placed in the real world as well as a small mini-map at the bottom of your screen"!
Mary's favourite @GoogleMaps feature is 'Live View'

With Live View you are able to see directions placed in the real world as well as a small mini map at the bottom of your screen

Watch the video below to learn how to use it pic.twitter.com/0l47Ki4v5l

— Google UK (@GoogleUK) February 7, 2020
That's all about Google Maps, which one of these features is your favourite? Stay tuned for more cool tech news at TechNave.com.