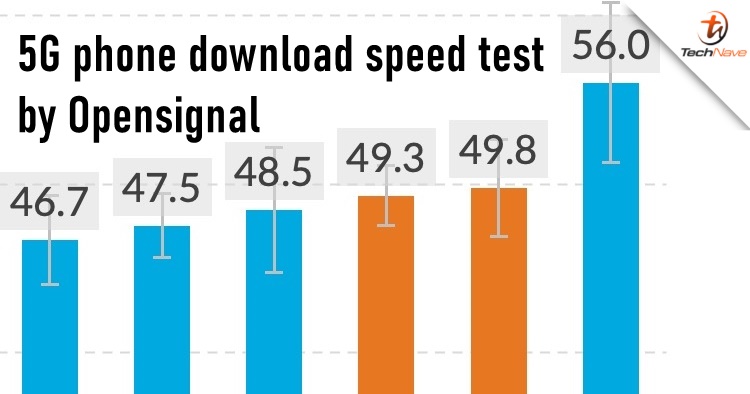 Currently, the trend of having 5G on new smartphone models is inevitable. While we still have to wait until the end of this year (according to our lovely PM) for 5G connectivity, one might wonder how is the connection speed performance of a particular smartphone? Opensignal did a test and here's what you need to know on which phone performs the best in 5G.
According to Opensignal, Samsung has the most 5G phones modes in the US market. Out of the 25 5G phones, 60% of them belongs to Samsung and the latest Galaxy S21 5G currently sits at the first spot for the highest US average download speed of 56Mbps. Other notable smartphones include the OnePlus 8T at number 3, as well as a legion of Samsung phones such as the Galaxy Note10+, Galaxy S21 Ultra, Galaxy Note20, Galaxy S20 and many more.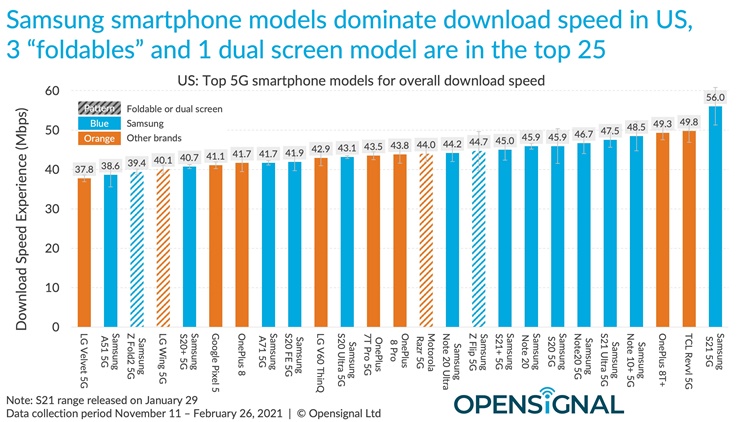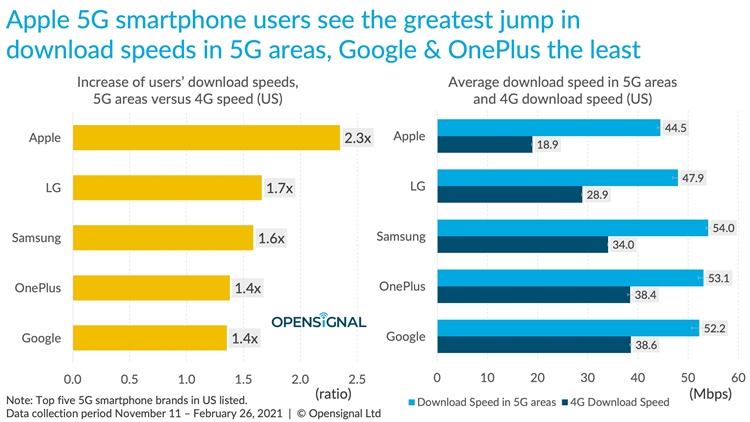 Interestingly, none of the latest Apple iPhone 12 series is listed in the top 25 charts. But in terms of download speeds from 4G to 5G, Apple users experienced the most significant jump with 2.3x than normal. Looking at the chart, their 4G experience is somewhat low but all that changed when 5G appeared. That said, they are still behind OnePlus and Google in download speeds but it can be argued that the users might not feel a big difference.
Of course, this test is based in the US and we also have to remember that all the Samsung Galaxy phones are using a Qualcomm Snapdragon chipset instead of the Exynos version which we use here. The 5G infrastructure quality will also be different from our local counterparts so we shouldn't expect the same result here. However, it's still a reference to follow if you're choosing which 5G phone to get.
But what do you think? Let us know in the comments below. If you want to read the full report, you can check it out here and stay tuned for more local trending tech news at TechNave.com.