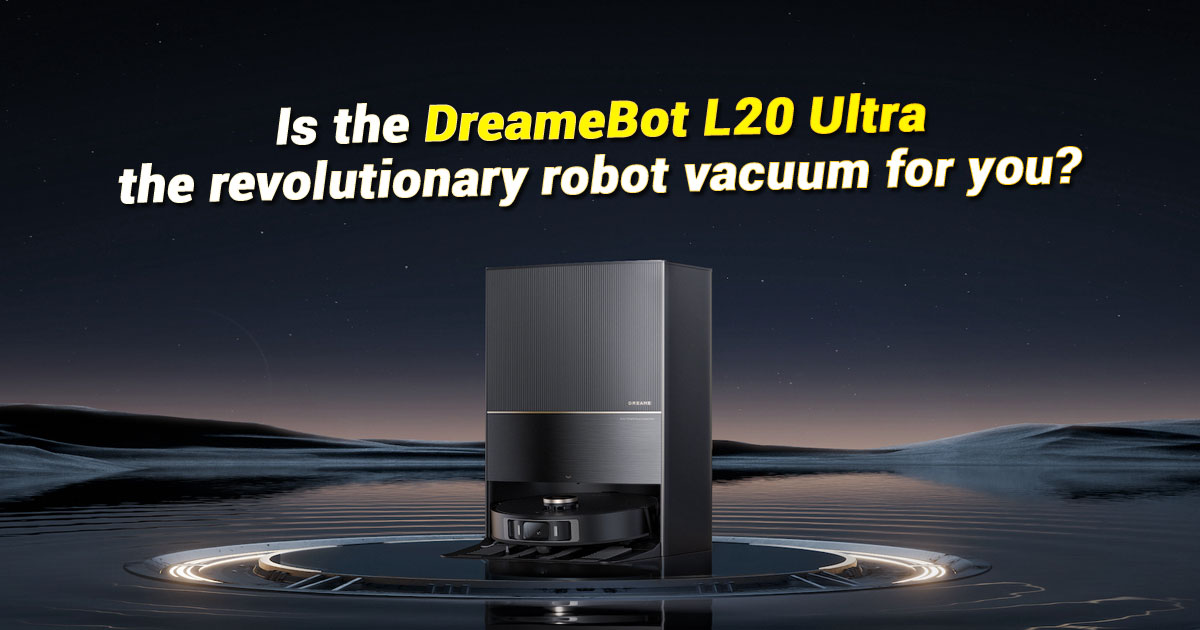 If you're a busy working adult, you might not have enough time to clean your house regularly. That or you're often too tired to do it by the end of the day. Thankfully, cleaning is a chore you can now offload to electronic devices, like the new DreameBot L20 Ultra.
The DreameBot L20 Ultra robot vacuum was launched recently and aims to set a new standard for robot vacuums in Malaysia. But what makes this device special compared to similar devices? Well, here are 7 features that make the DreameBot L20 Ultra a revolutionary cleaning device.
MopExtend - for those hard to reach edges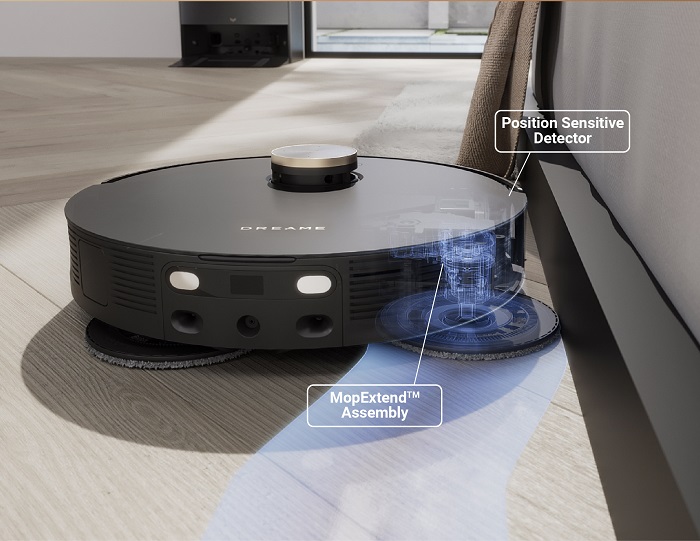 One of the DreameBot L20 Ultra's key features is MopExtend technology, which does as the name suggests. Thanks to advanced edge sensors, the DreameBot L20 Ultra is the first robot vacuum that can extend its mop pad to clean as closely to the edge as possible (within 2mm). That makes it more capable of reaching farther into these hard-to-reach spots to clean dirt, hair, dust, and other stains.
Mop Removal/Lifting Tech - Intelligently goes over carpets
While in operation, the DreameBot L20 Ultra can also detect carpets around it. You can then use the app to program the device to lift the mop pad by up to 10.5mm or remove it when going over carpets. This prevents your carpet from getting wet or becoming dirty from absorbing the mess the device was cleaning up. You can also program the robot vacuum to avoid carpets.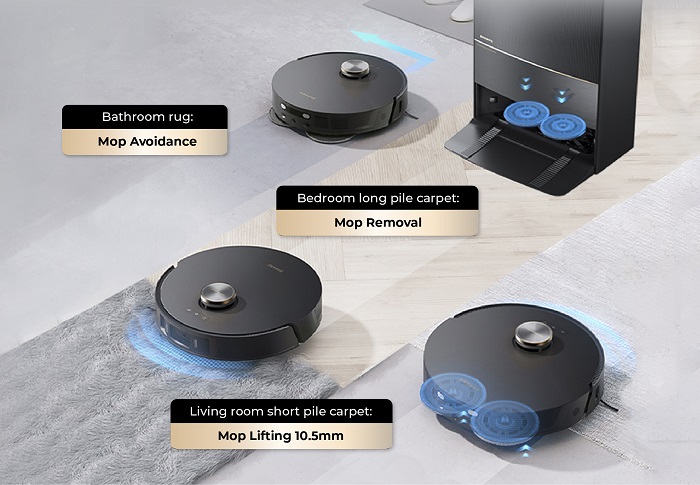 DuoScrub - Why have only 1 mop when you can get 2?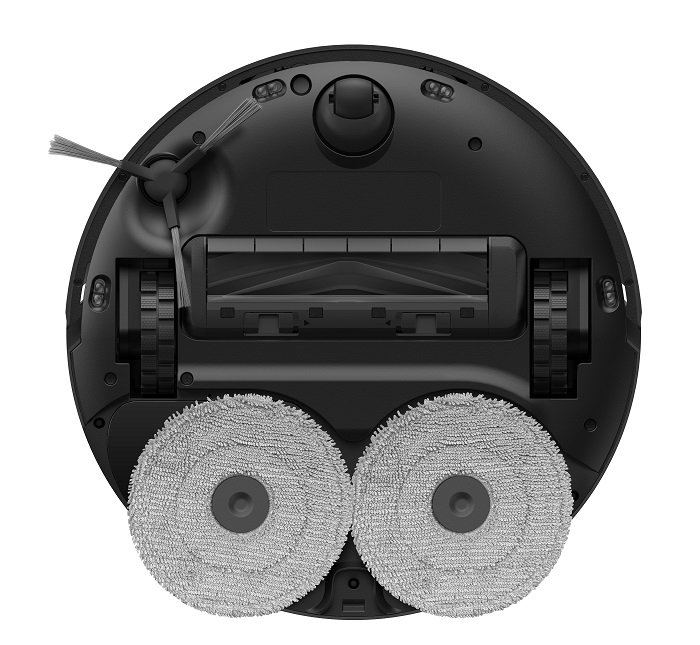 The next feature is DuoScrub, a mopping system to scrub tough dirt and messy spills. It's more effective than a traditional mop pad, thanks to its two high-speed rotary mops that scrub with more pressure. While mopping, it will shut down the vacuum motor and lift its rubber vacuum brushes, resulting in a silent cleaning operation.
Vormax - Powerful 7000Pa vacuum!
Now, it isn't a robot vacuum if we don't talk about the vacuum. The DreameBot L20 Ultra is unlike others on the market, as its Vormax Suction System delivers a powerful suction force of 7000Pa. Moreover, it can effortlessly suck up unwanted particles from different surfaces through advanced airflow engineering and an optimised brush design.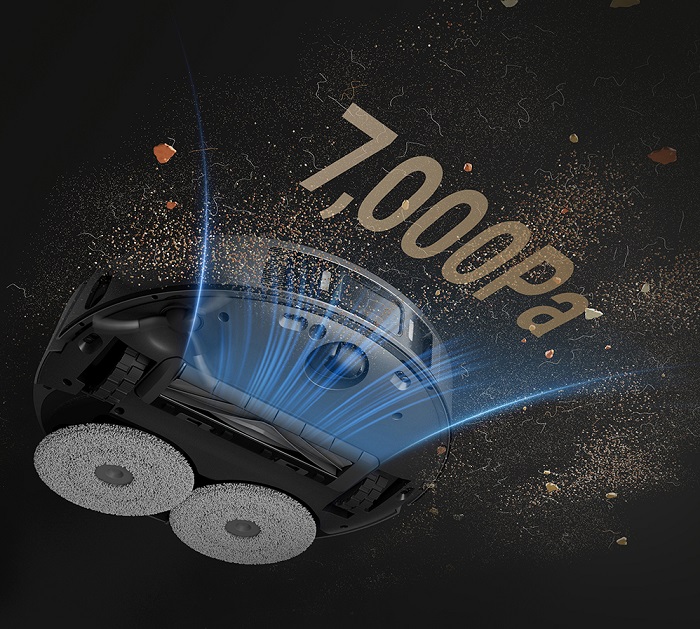 Smart Water Kit - Automatically drain dirty water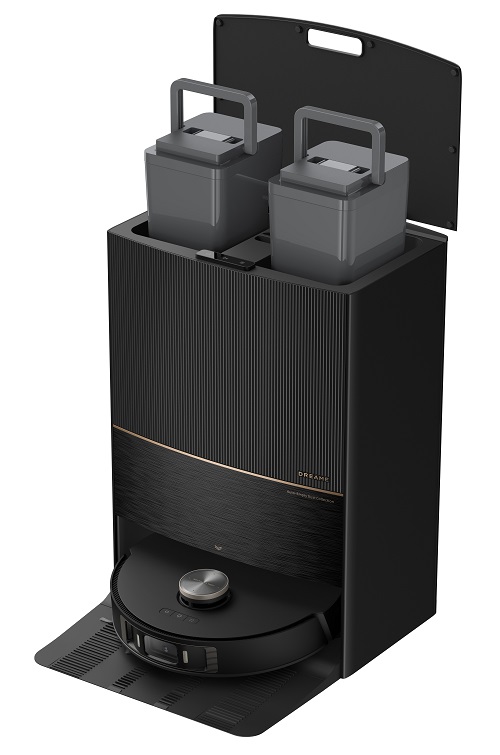 With traditional mopping robot vacuums, you often have to change the water in your bucket to avoid recycling dirty water. But this robot vacuum doesn't need that, thanks to the Smart Water Kit. It has a specialised system consisting of a water tank and water pump, which can automatically drain dirty water from the Dreame L20 Ultra and refill it with clean water. It also has precise water flow control, so the mop pad can maintain optimal moisture levels for more effective mopping.
Pathfinding AI Tech - Finds the most efficient path on its own!
Every robot vacuum needs to navigate and preferably do so effectively. The DreameBot L20 Ultra does this with an advanced LIDAR sensor, an AI Action Camera, and 3D imaging technology with laser distance detection. It can recognise more than 55 types of obstacles, and then create a detailed map of your home. This helps it plan the most efficient cleaning routes for your home, while avoiding obstacles (or carpets if you enabled the setting). It even has an LED Night Vision Light to operate in dark environments.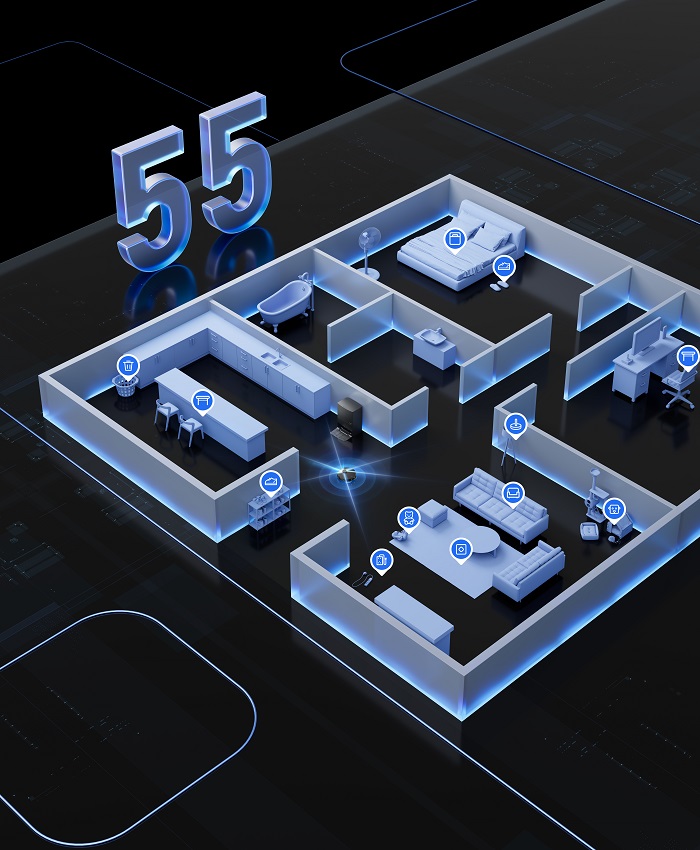 DualBoost 2.0 - Drys faster AND collects dust better
Finally, the Dreame L20 Ultra comes with the DualBoost 2.0 technology. It has a dual air channel system, with one to heat dry the mop pad and another for dust collection. The idea is to improve drying performance and provide better dust collection while preventing water from accidentally entering the latter. There's also a 3.2L dust collection bag inside that allows for longer periods of up to 75 days of uninterrupted cleaning.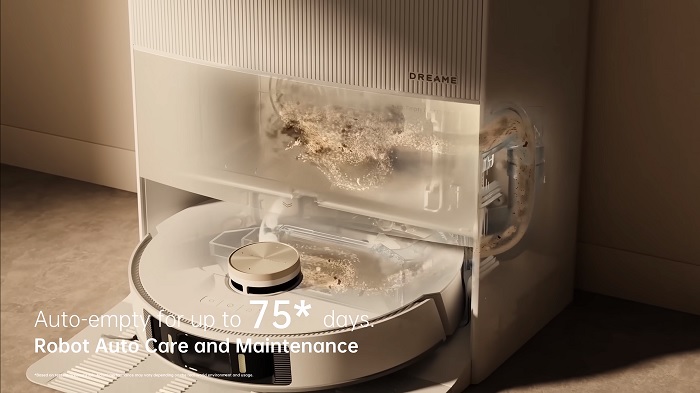 And those are all the features that make the DreameBot L20 Ultra a revolution in hands-free cleaning. If you're interested, you can get one now in Malaysia at an exclusive launch price of RM4499 or RM5499 with the Smart Water Kit. If you're interested, visit the DreameBot L20 Ultra's product page. Every purchase will also come with a free Gleam Hair Dryer (in Grey or Pink colours), with more exclusive deals to come in the future.
Speaking of deals, Dreame's early bird promo is offering RM500 off and an additional Gleam Hair Dryer (worth RM499). There will also be an after 9.9 D-Day sales with the same RM500 discount offer but no Gleam Hair Dryer, so take advantage of the early bird deal if you don't want to miss out. For Shopee, make sure to use our discount code 'DREATNN' to get the RM500 discount. The links for the promo are as below:
Early Bird Promo
After 9.9 D-Day sales
So, what do you think of this DreameBot L20 Ultra robot vacuum? Would you like to have one keep your place clean? Let us know in the comments, and stay tuned to TechNave for more articles like this.