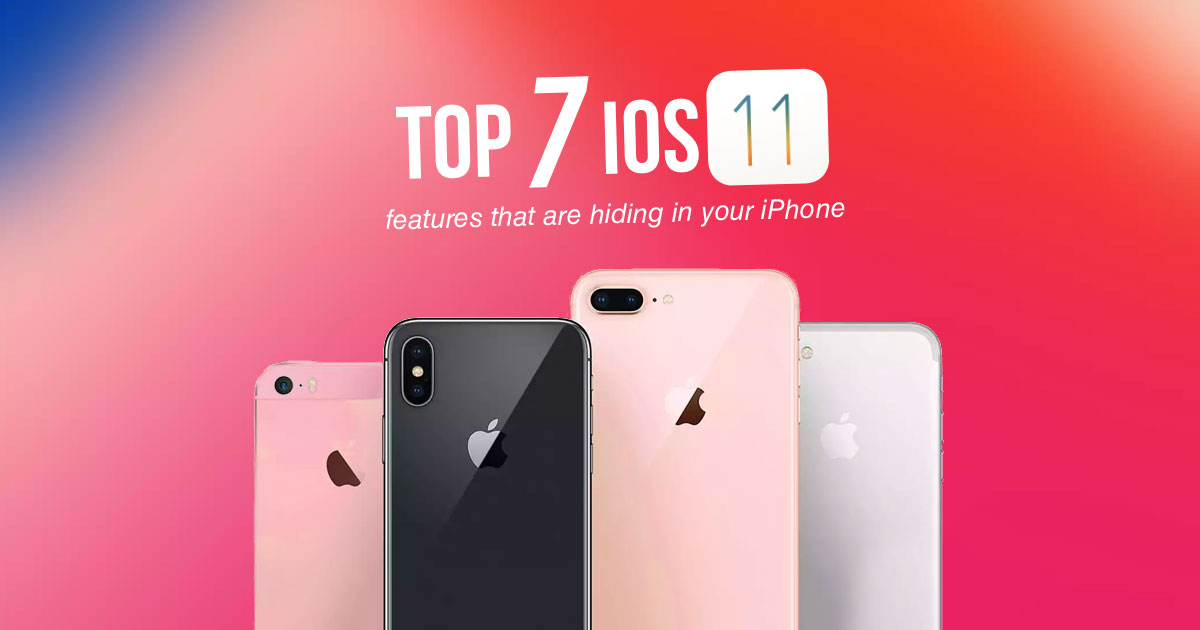 It's been a few weeks now since Apple has rolled out iOS 11, followed by iOS 11.0.1, iOS 11.0.2, iOS 11.0.3 and finally, the latest iOS 11.1 that was released on 31 October 2017. Anyway, for those who have gotten the latest iOS 11.1, the update may not seem like there are many changes except for the obvious new App Store design and the Control Centre. But there's more than meets the eye, check out our discovery of the Top 7 iOS features that are hiding in your iPhone (this should work on the iPad too, but we are focusing this on the iPhone).
iMessage filter effect
If you take a look at the screen recording video (yes, finally Apple did it), you will see that we can now put a handful of cool message filters ranging from echo to balloons and even those disco lasers. To get access to those iMessage filters, simply type a message and press and hold the send button. A new page will roll up and show you a new section called "Screen", tap on that and you will have 9 different filter effects to play with and "kacau" your friend. Also, since this is available in iMessage, this means it only works between Apple users.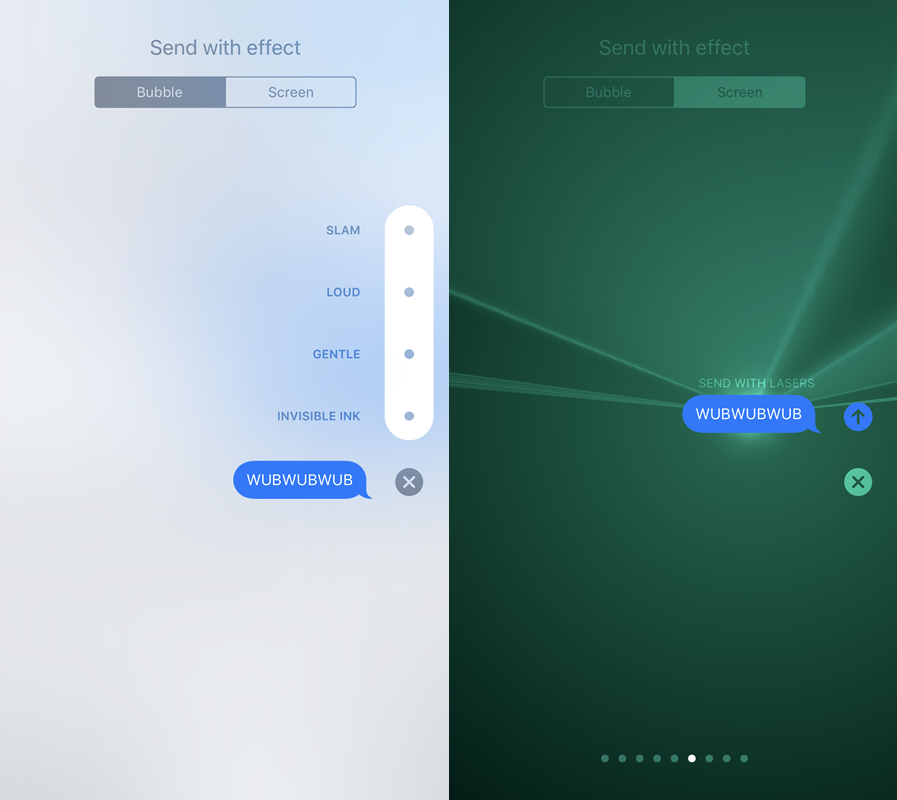 Having too much fun with this lol
New camera live photo modes
The new effects in Camera app
Another filter effect that Apple users seem to miss out is the new camera live modes which are Loop, Bounce and Long Exposure. In other words, you can finally do your own gif. or Boomerang-like pictures in the Camera app now. Loop and Bounce are kind of similar but in certain conditions, you can make some "magic" photos with a Loop effect of taking someone jumping with a skipping rope, or a Bounce (which goes forward and reverse) of the shopping mall glass door opening and closing. Long Exposure doesn't need any explanation, as it tries to mimic DSLRs long exposure shots like the one below that I took in a train tunnel.
To have access to those effects, you must have the Live Photo mode (which is the small orange logo in the top middle of the camera user interface, in case you forgot) enabled. After that, just snap a picture, go to the newly taken picture and swipe it up to see the Loop, Bounce or Long Exposure effect. Additionally, you can also edit the photo in either one of the effects such as cropping or adjusting the lighting.
Apple iPhone 7 Plus photo with long exposure effect in a train tunnel
Customizable Control Centre + 3D Touch
Most Apple users should already know about the new Control Centre design, but did you also know that you can customize them as well? Customizing your Control Centre is as easy as breathing, all you need to do is just go to Settings -> Control Centre -> Customise Controls and you will be greeted with a bunch of useful shortcuts to your liking. It's possible to actually fill up the whole Control Centre with 12 of them (the bottom ones) and depending on the shortcut app, you can also still use 3D Touch to adjust or do whichever task you want to do. Pretty neat huh?
The new Control Centre and customise page in Settings
Ask Siri for translation
Another cool feature that I think most people aren't utilizing enough is Siri, perhaps it's our Manglish slang that's difficult for Siri to understand but now Siri knows how to speak French, German, Italian, Mandarin and Spanish. However, for some reason, Siri doesn't really pronounce the words in iPhone 6s series (and perhaps the ones before) but only iPhone 7 series and onwards. So if you happen to go travelling to either one of the countries that knows these languages, it will be most helpful.
Yup, I tried Japanese lol
Better iPhone storage management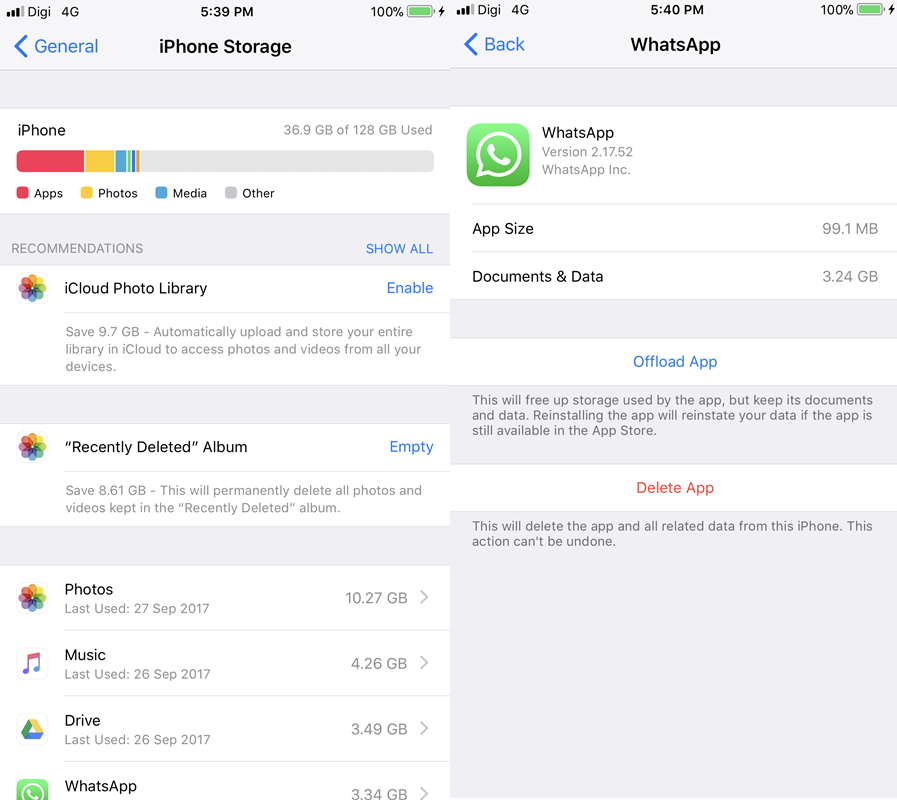 Yup, I'm looking at you, Whatsapp #deathstare
Next, the new update also made some changes to the iPhone storage management (iPad should have this too). It's actually now easier to monitor which App is taking up the most space in your storage. To go there, just tap on Settings -> General -> iPhone Storage and you can see a new look on the page. But what's even better is that each App now offers an "Offload App" which means it will free up the storage within but still keep the documents and data. This is different from "Delete App" where you will have to start everything from scratch again, even if you have an account.
Emergency SOS
The Emergency SOS page
So here's the funny story about how I discovered this feature when my friend and I were looking for new features, my friend somehow discovered that you can activate Emergency SOS by quickly pressing the power button on the side 5 times. By doing so, this will deactivate your Touch ID immediately and we think this is a great way for preventing a stranger and even yourself to access your iPhone.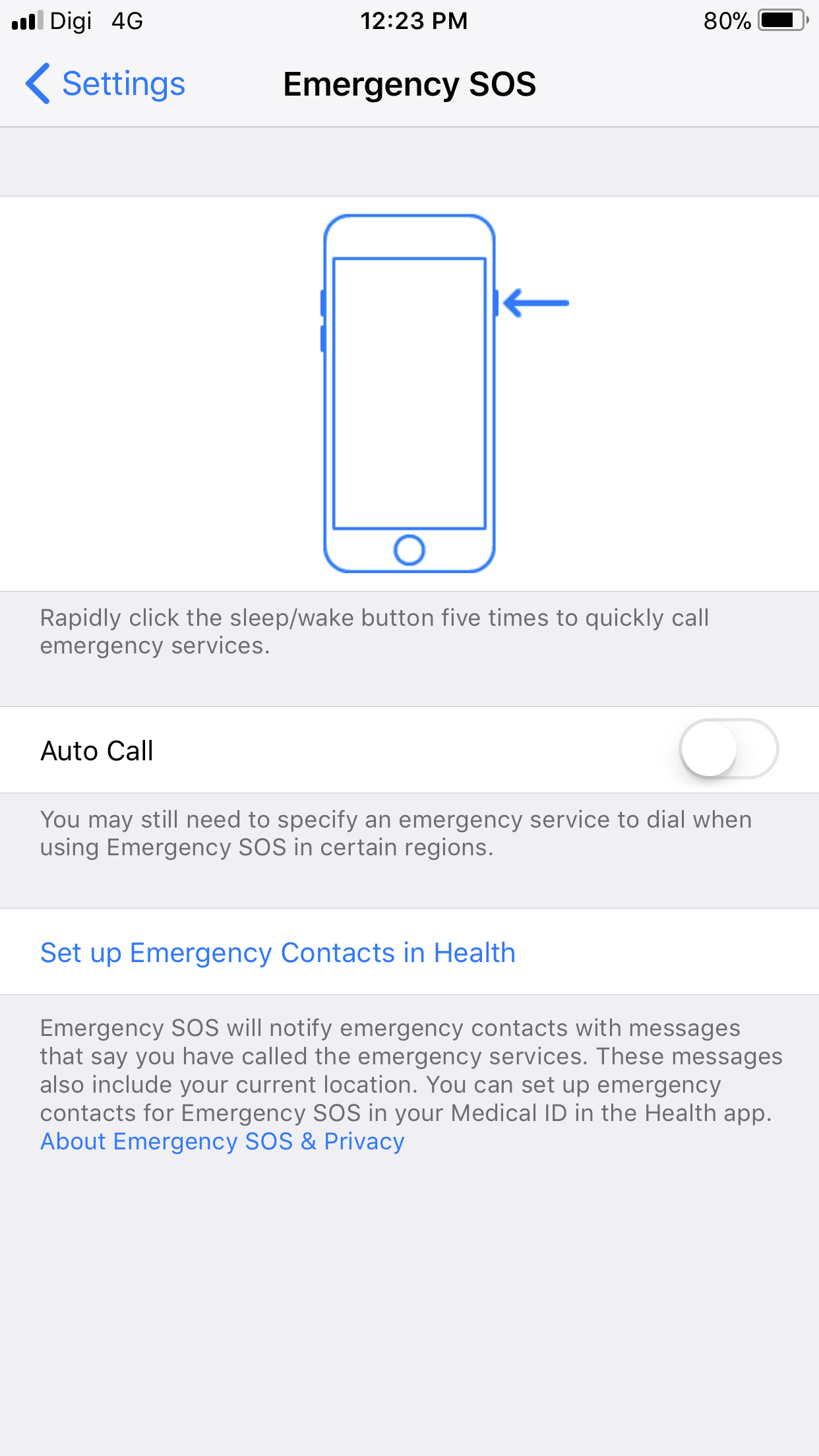 You can also set up emergency contacts or auto call in Settings -> Emergency SOS
Sliding the Emergency SOS will allow you to dial 911 (USA) or 999 (Malaysia), this is pretty great if you're really in danger #touchwood and have no time to dilly dally through the steps of searching the police contact. To deactivate the SOS button, simply tap in your passcode and your iPhone will be back to normal.
Better battery performance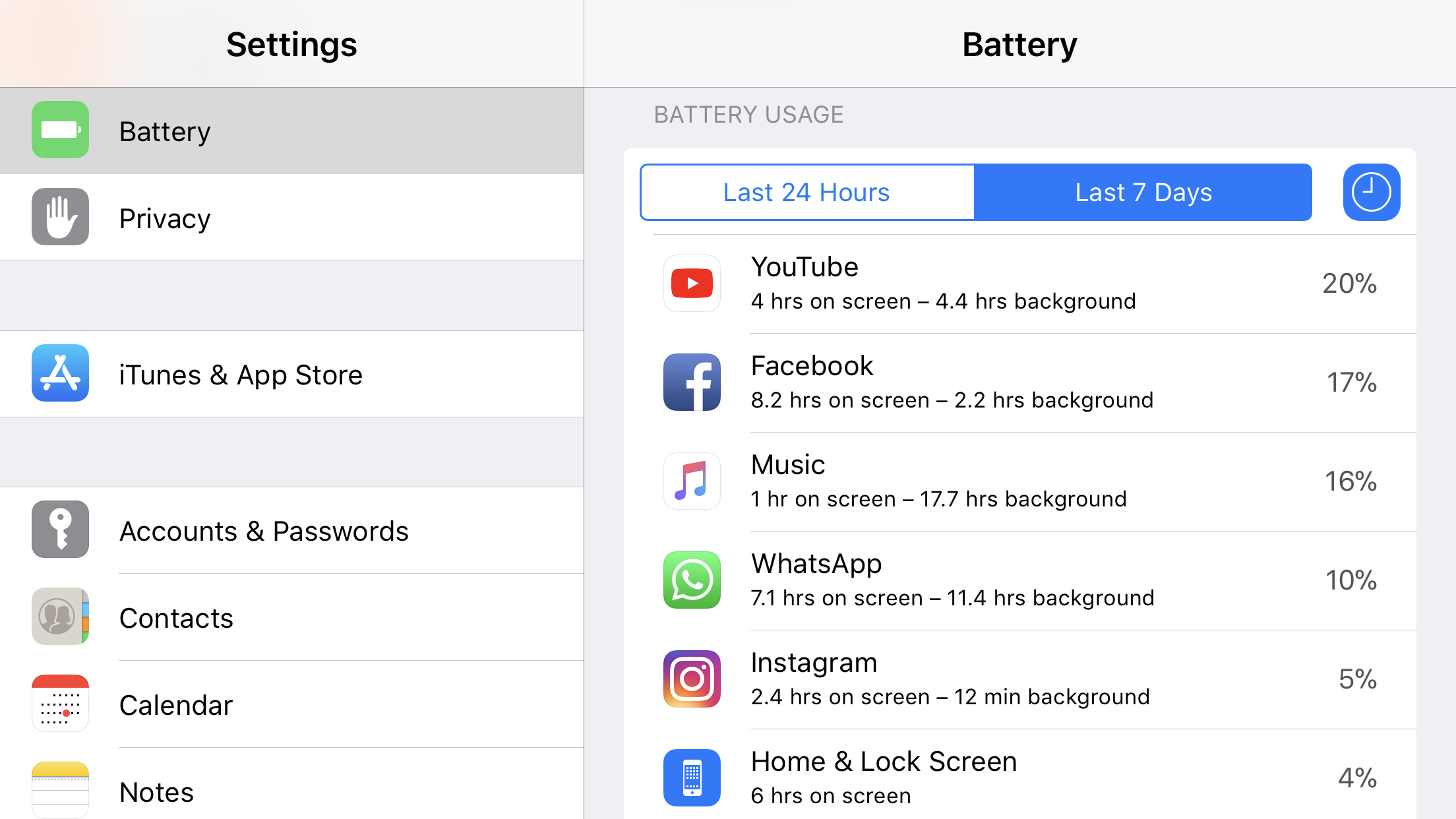 Image for illustration purpose
Lastly, perhaps everyone's favourite one is the battery life performance. Although the iOS 11.1 did not specify that they have improved the battery life, but it does feel like they did. To give you my testimony, the TechNave team recently went on a video shooting day trip to Bukit Tinggi at Pahang the other day, I started going out at 9.30am with a fully charge iPhone 7 Plus, listening to songs, replying messages, surfing Facebook and taking some pictures for the whole day and it lasted me until around 10pm going back with 10% left. For real, you have to take my word for it.
Honourable Mention - AR Apps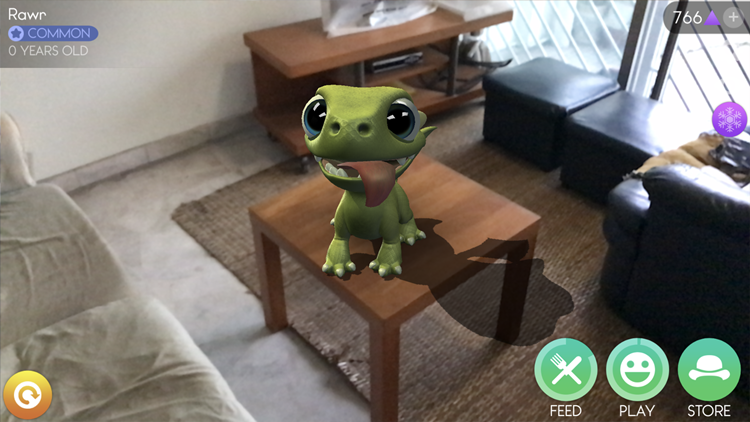 AR Dragon
Before I end this article, there is one more feature that iOS 11 also brought to the table and that will be that both iPhone and iPad can now download Augmented Reality (AR) Apps through the Apple Store. Granted, the AR graphics actually look quite good, bringing the surrealism on your iPhone and iPad. However, much like the ASUS ZenFone AR, the number of AR App choices is very limited and not all of them are fun to play with. To add on to that, my iPhone 7 Plus became lava (#exaggerating) within a minute and some apps are crashing by itself too. But of course, this is not the case for the iPhone 8 series and iPhone X.
So what do you think? Anything else we missed out? By the way, we also did a 5 Hidden Tips about the iPhone on our Facebook page so do check that one out too. Thanks for reading and stay tuned for more tech articles at TechNave.com.