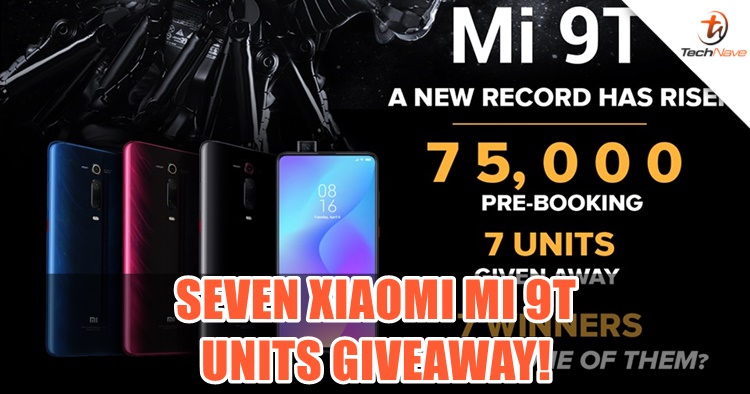 Today marks the official sales of the Xiaomi Mi 9T and it has been proven to be quite popular. Since 20 June 2019, about 75,000 customers have pre-booked the latest Xiaomi mobile phone and at the time of posting this, Xiaomi Malaysia is also proud to announce that 3000 units have been sold within the first 30 minutes! In conjunction of this, our content creator and show host, Natasha Hashim will be doing a livestream on Lazada app later at 11AM for a giveaway!
Our girl will be doing a special unboxing livestream but that's not all, in collaboration with Lazada Malaysia, it's not just one Mi 9T phone giveaway, not two, but there will be seven (7) Mi 9T phones giveaway! All you have to do is just tune into the Lazada app for the livestream and wait for further instructions. The link for the livestream can be found right here or just simply use your phone to scan the QR code below.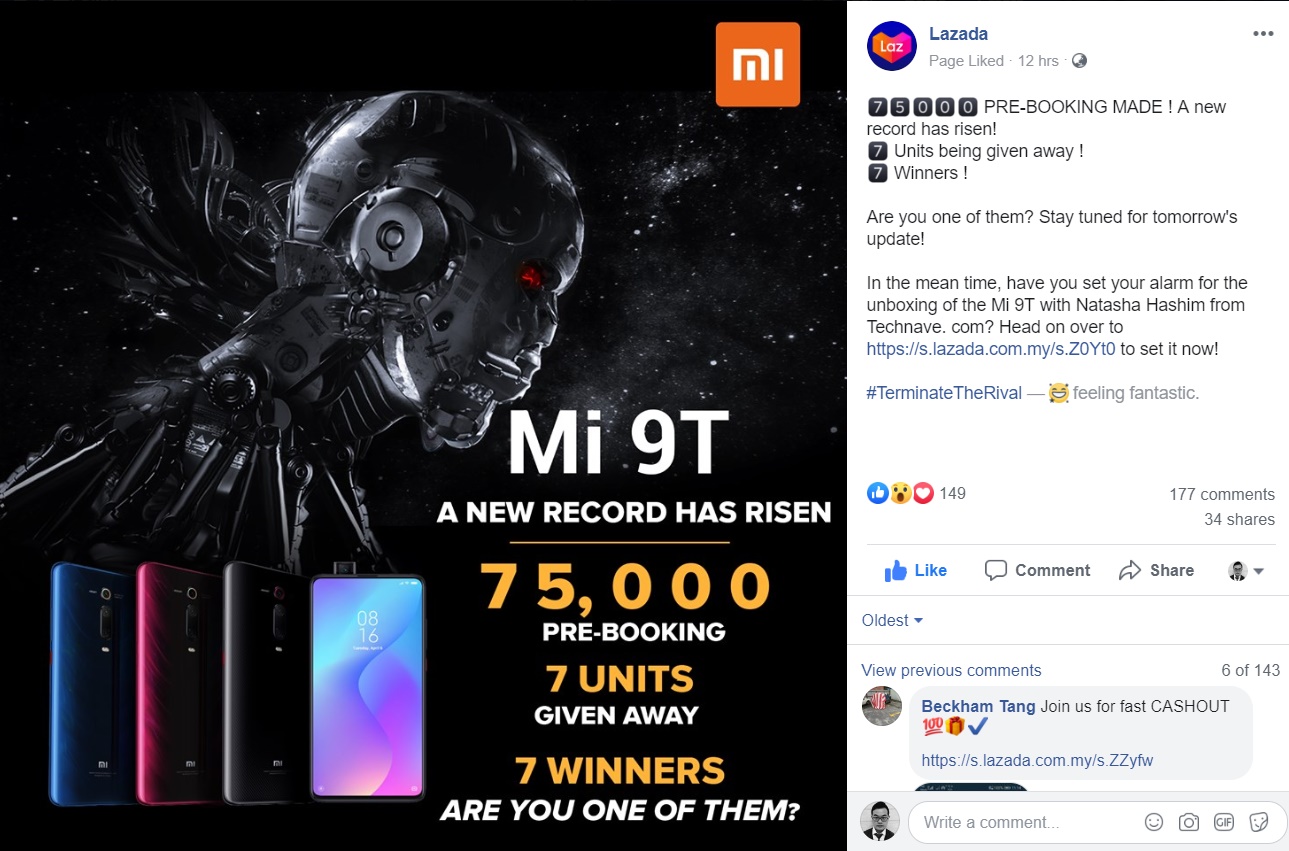 The Mi 9T, also known as the K20 in other regions has a starting price of RM1199 and packs a Snapdragon 730 chipset, 6GB of RAM, up to 128GB storage, a 6.39-inch AMOLED display with a pop-up 32MP front camera, a triple rear 48MP + 13MP + 8MP camera, 4000mAh battery and more.
Good luck and have fun with the giveaway!