A Samsung Advantage guide for new Galaxy device buyers in Malaysia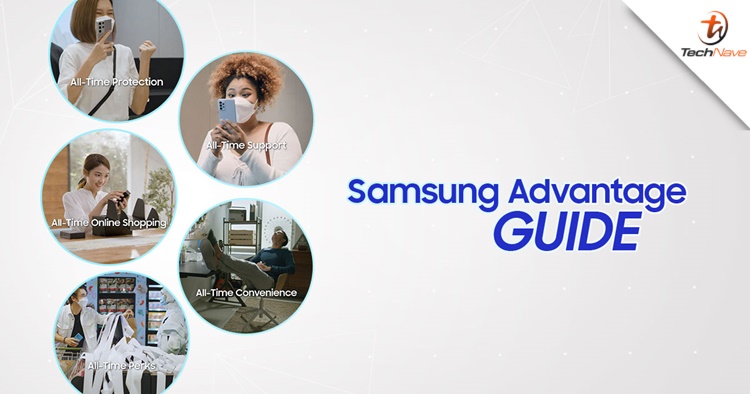 So say you are a non-Samsung user and want to give the Samsung Galaxy phones a try. You're also curious and may have come across this customer service feature called Samsung Advantage. Do you fit all the criteria above? If yes, you're in the right place for our Samsung Advantage guide.
We have written about Samsung Advantage before. But if you need a step by step guide, this is where you start. Before we begin, Samsung Advantage is arguably one of the best device ownership programmes that you can find in Malaysia. There are a few perks that you can get, such as special care packages, trade-in programmes, and more. Alright, let's get started.
A Samsung Galaxy free trial before purchasing
When it comes to free trials, you generally don't get to bring a smartphone home for free. But this is exactly what Samsung Malaysia is offering! First, you can book a Galaxy Free Trial at selected Samsung Experience Stores and collect the device there. You can contact Samsung Malaysia for the details and to start setting up an appointment. After collecting the device, you have 7 days to test out all of its features and get a feel for it before you have to return it.
Easy Payment Plan or Trade-in
Once you have decided on your chosen Samsung Galaxy phone, it's time to make the purchase. If you prefer a monthly instalment plan, you can opt for EPP. Samsung Malaysia offers a 0% interest rate, so your wallet can breathe easy!

Trade-in and get an instant rebate of up to RM200!
As for the trade-in program, it depends on whether you happen to have an old device from Samsung and other brands too. But for the sake of explanation, let's say that you do and you want to return it. By participating in the trade-in program, you can return your old device for an instant rebate when purchasing a new one. Do note that the condition of your old device will determine the rebate value.
Smart Switch and Samsung Care+
Finally, you have your desired Samsung Galaxy device. Now it's time to set up, which is often the part that's not fun, as it can take a long time to transfer all your data and media files from a previous phone. But no worries, you can get started by downloading the Smart Switch. The app can help you seamlessly transfer everything - photos, videos, contacts, calendar events, notes, settings, and even WhatsApp messages! This works on any iOS and Android phone, by the way!
Smart Switch from any iOS and Android phone to your new Galaxy device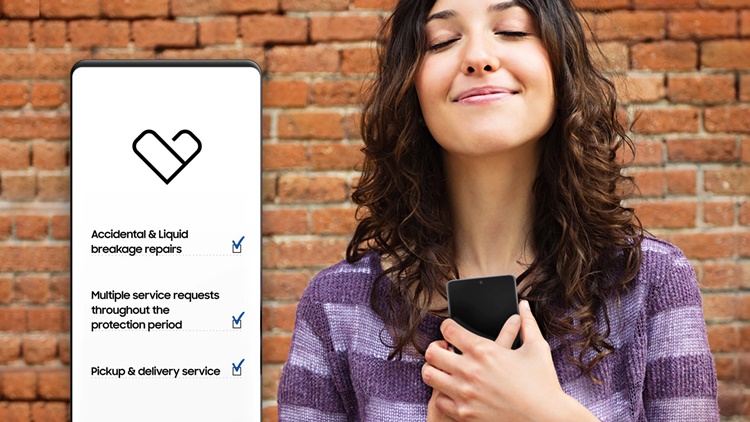 Samsung Care+ got you covered
That's not all, newly purchased Samsung Galaxy devices come with the option for the Samsung Care+ plan. If you didn't know, Samsung Care+ is a coverage plan by Samsung Malaysia that offers repairs for Galaxy phones or tablets for up to 2 years, with fees starting from RM55.
Furthermore, the Samsung Care+ package includes coverage for accidental damage, liquid damage, and cracked screen repair - all things that aren't covered by the basic warranty. So if you want all of that, you can enrol for the service package within 14 days of getting a new Galaxy phone or tablet.

That's all, folks! We hope that our simple Samsung Advantage guideline has given you some ideas on your journey to get yourself a new Samsung Galaxy device! To learn more about Samsung Advantage, you can visit the official webpage here to check it out. If you know any friends or family members aiming to get a new Galaxy device, you can show them this guide!
Stay safe, stay healthy, and stay tuned for more trending tech articles at TechNave.com.