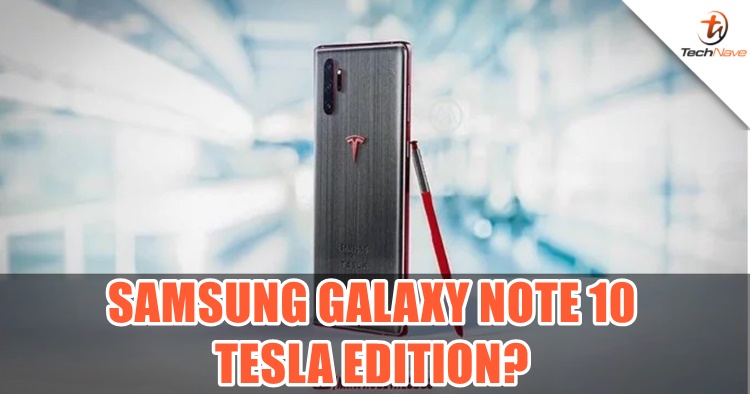 If you can recall, there are some smartphone manufacturers that launched a special edition under a car brand theme. For example, you have Huawei and its Porsche (Design) on the flagships, the OPPO Find X has the Lamborghini edition, and OnePlus is with McLaren. Should the latest rumour be true, Samsung might actually partner up with Tesla.
This was found on a Weibo thread by a Chinese blogger who claimed that there will be a Samsung Galaxy Note 10 Tesla Edition. He even went out to do his own concept image render of it, the phablet appears to be covered with a grey metallic body with red frames all around, as well as the trademark Tesla logo right in the middle. Also, the S Pen looks super bloody cool.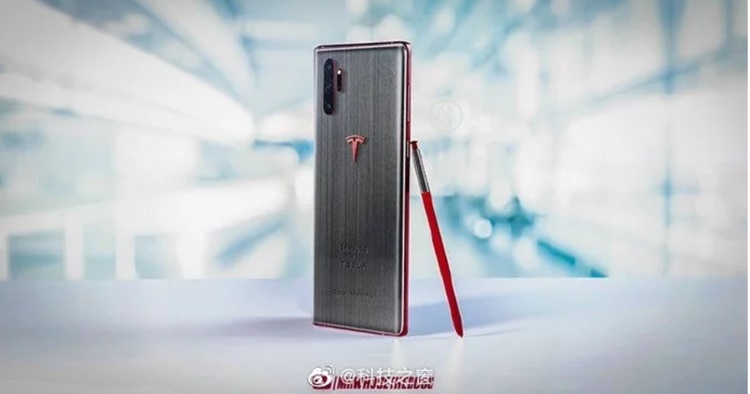 Of course, since this is a fan-made render, it's best to take this with a grain of salt. However, sources from an anonymous guy in a supply chain said that there will be a red variant of the Galaxy Note 10 and maybe, just maybe the company could name it Cardinal Red just like for the Galaxy S10 series.
Samsung is known for releasing funky colour models for their smartphones to cater to the new generation of smartphone users, as well as releasing them one by one after a period of time and depending on the region. We are only less than two months away so stay tuned for more Galaxy Note 10 juicy news at TechNave.com.