A South Korean hospital came up with a faster way to check for COVID-19 symptoms by using a 'phone booth'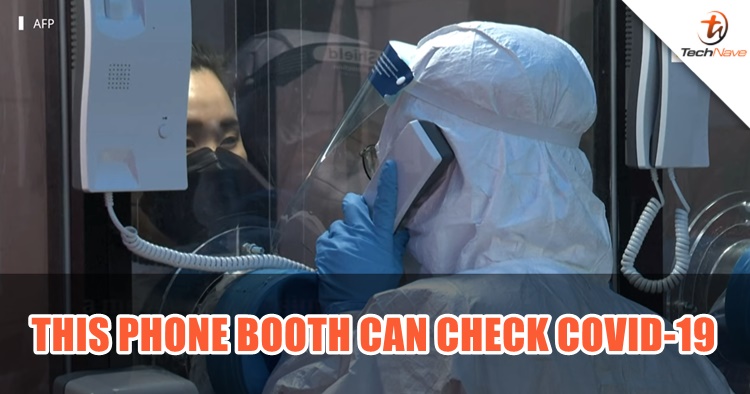 While scientists are working and looking for ways to stop COVID-19, we came across an interesting video by South China Morning Post (SCMP) news on their YouTube channel. In that 2-minute video clip, a South Korean hospital came up with a 'phone booth' that performs COVID-19 tests. So how does that work?
From the video, the patient will have to enter a tent then into the phone booth first to consult a medical professional. With a visible panel separating them, both of them will then talk through a telephone with a series of questions. The visible panel also has a pair of rubber gloves for the medical staff to take samples from the patient's nose and throat to determine if he or she is required to be admitted into the hospital. After that, the samples will be taken for analysis in the same tent.
And do you know how long does this examination take? Just a mere 7 minutes! According to the President of H Plus Yangji Hospital, Kim Sang-il, he said they used to take 8-9 samples a day because they used to take a long time to disinfect the room after testing. But thanks to this new phone booth, they can now take 70-80 samples a day and cleaning is much faster now. To date, the hospital managed to test more 290,000 people.
This is seriously a cool facility that every country should have. As we know all, waiting in the hospital takes a lengthy time and in this period, hospitals around the world should do something like this to save time and it benefits the people. Also, everyone should play their role - stay at home as much as you can, look after your hygiene - you should be fine.
Stay tuned for more tech news update at TechNave.com.