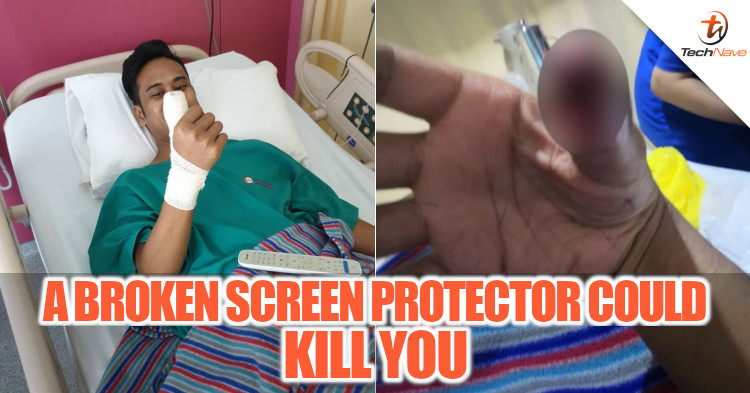 Recently, a post popped up on Facebook explaining how something as harmless as a piece of cracked screen protector led to an injury so severe that the user had to be hospitalized. The unfortunate user, who was playing a mobile game at that time had managed to cut himself with the damaged screen protector which was not changed even after it was shattered four months prior to the incident.
There were several fragments of glass found in the wound of the victim, which led to his thumb swell up from the infection and filled with pus. The doctors mentioned that he could risk losing his thumb if he had not operated on it sooner. Not only that, infections like these could lead to further complications that could be life threathening if it is left untreated.
That being said, we highly recommend anyone who have a broken screen or broken glass protector to get them changed to avoid incidents like these. What do you think? Let us know on our Facebook page and for more updates like this, stay tuned to TechNave.com.