A foreign McDonald's branch will give a free iPhone for new employees (with terms & conditions)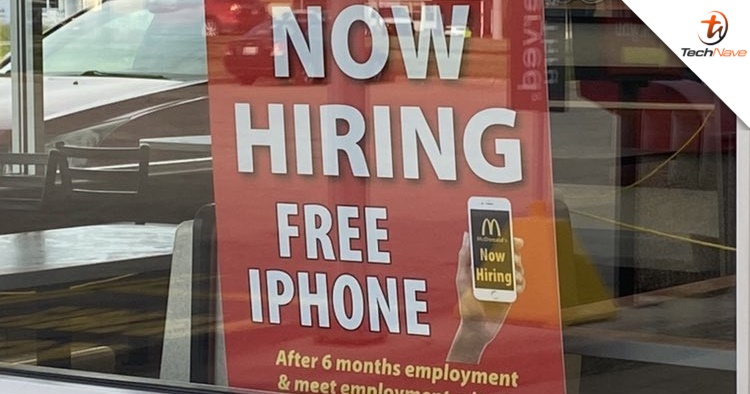 It's not every day that a company you work for gives you a free phone or laptop. Normally, working in a tech-related company is considered pretty normal but never would we thought seeing the promotion on McDonald's giving away a free phone for working!
Usually, fast food restaurants would be the first choice for many youngsters to take upon their first job. On Twitter, someone saw a McDonald's branch in Illinois, USA with a surprise job poster saying new employees who have worked for 6 months and meeting the employment criteria will receive a free iPhone. That said, we aren't sure what is the iPhone model, though.
LMFAO G MCDONALDS IS STARVING pic.twitter.com/OJt4cjeTVn

— Bragard (@brogawd_) May 23, 2021
We know it might sound a bit far fetched but in six months down the road, the iPhone 13 series would be announced by then so it's not impossible. It's also interesting to note that this is the store's own criteria and not entirely by McDonald's headquarters plan. Either way, an iPhone is an iPhone.
The US is still facing labour shortage so perhaps this is why that McDonald's branch is still doing that hiring promotion. But what do you think of this? Let us know in the comments below and stay tuned for more trending tech news at TechNave.com.