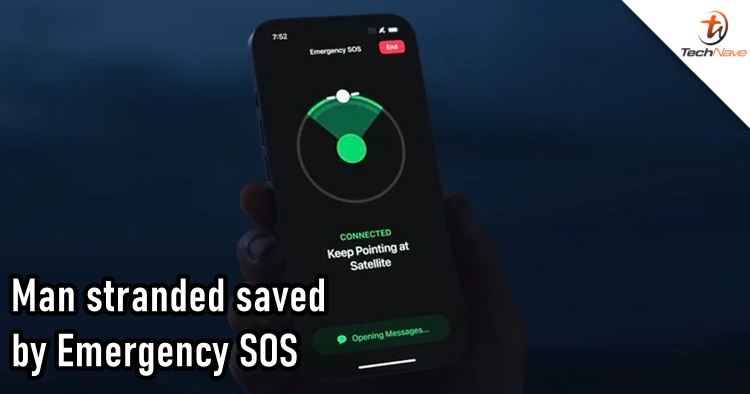 From to time, we would hear stories of how the Apple Watch Series saved people from a certain situation. Now, someone was saved by Apple's new Emergency SOS after becoming stranded in Alaska.
This would be the first case of someone being saved by the Emergency SOS feature. According to sources, the group of Alaska State Troopers received an SOS at dawn on 1 December, whereby a man was stranded in between Noorvik and Kotzebue. The remote location had no connectivity, so he used the Emergency SOS via satellite on his iPhone 14.
After that, an Emergency Response Centre by Apple collaborated with the local search and rescue teams and the Northwest Arctic Borough Search and Rescue Coordinator. Volunteers then searched the area with the GPS coordinates and the man was rescued.
This can be considered a miracle as satellite connectivity may not work in locations that are above 62° latitude, which includes Alaska. It was reported that Noorvik and Kotzebue are close to 69° latitude. Needless to say, the Alaska State Troopers were quite "impressed with the accuracy and completeness of information included in the initial alert".
For your information, Emergency SOS via satellite is now available with the launch of iOS 16.1 for the iPhone 14 series. The feature can be activated if there is no source of WiFi or cellular connectivity. It's free to use for two years, but there aren't any plans announced yet after that. Emergency SOS is only available in the USA for now and will be expanded to France, Germany, Ireland, and the UK soon.