A new Meizu smartphone coming soon on 3 September 2016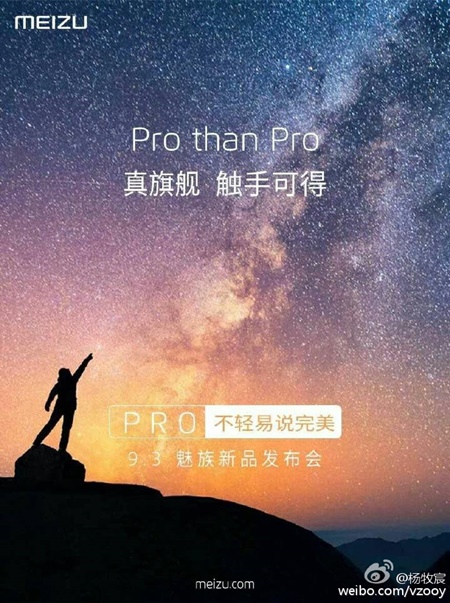 With the recent release of Meizu's new E series - the Meizu M3E last week, Meizu is apparently not done yet as they have just released a new teaser on their Weibo account, hinting another smartphone coming soon in September with a tagline "Pro than Pro".
Other than that, the Mandarin words below the tagline roughly translate to "True Flagship on Your Fingertips". What could this mean? Something even better than their Meizu Pro 6? Rumours have it that that the new device could still be the new E series but featuring an Exynos 8890 processor instead of the Helio P10 that's found in the M3E. Besides, the M3E is a mid-range product, so maybe we could see a high-end E model device?
3 September is the scheduled date for the mysterious Meizu phone, so that's another three more weeks to go. Until then, stay tuned for more news at Technave.com.
[Source]