A new "close-up zoom" mode by Samsung is rolling out to fix the close-up focus issue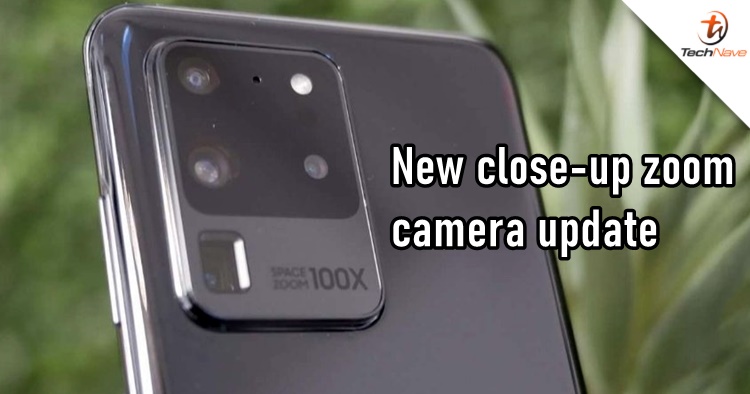 As most of you should already know, the Samsung Galaxy S20 Ultra features the longest zoom-in capability up to 100x digital zoom. On paper, that's pretty amazing but when it comes to practical usage, we don't really see much practical usage. Not only that but it also indirectly brought a problem of focusing objects at close-up shots.
According to many users experience, the Samsung flagship has some trouble focusing properly when doing close-up shots due to the usage of the longer focal length. We have read that software updates will solve it from time to time but until now, the problem still persists. However, it seems that the company have finally come up with a solution - they will introduce a 1.5x "close-up zoom" mode to get around this.
Reports say that with the new update, users should encounter a close-up zoom toggle switch when trying to take a close-up shot. All the user has to do is press the toggle switch and then the close-up zoom will be set to 1.5x. The camera software will also ask the user to move a bit further in order to successfully focus on the close-up object in close range.
The software update should be rolling out now for the Galaxy S20 Ultra now so be patient for the over-the-air update. Stay tuned for more trending tech news at TechNave.com.
Samsung Galaxy S20 Ultra Specs & Price >