A new patent by Samsung shows how the Galaxy Note 22 could look like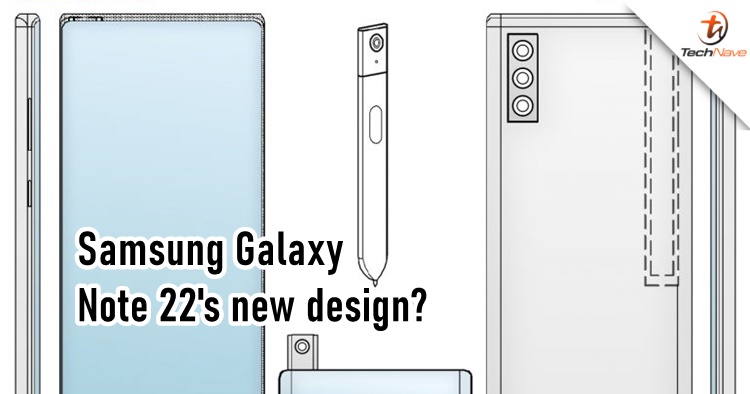 If you're not familiar with LetsGoDigital, it's a website that does image renderings of unannounced devices. Oftentimes, the rendered designs look too real not because of the group's expertise but rather the information they got is from leaks. In this news, they recently rendered a Samsung Galaxy Note 22 with a new twist.
Now, when it comes to the Galaxy Note series, they are known for their S Pen stylus. Based on the latest patent submitted by Samsung, the company thought of redesigning the S Pen as a removable piece from the Galaxy Note 22 and even has a camera on it. As you can see from the patent below, the camera is facing the front which means there would be no need for a notch or punch-hole design on the display.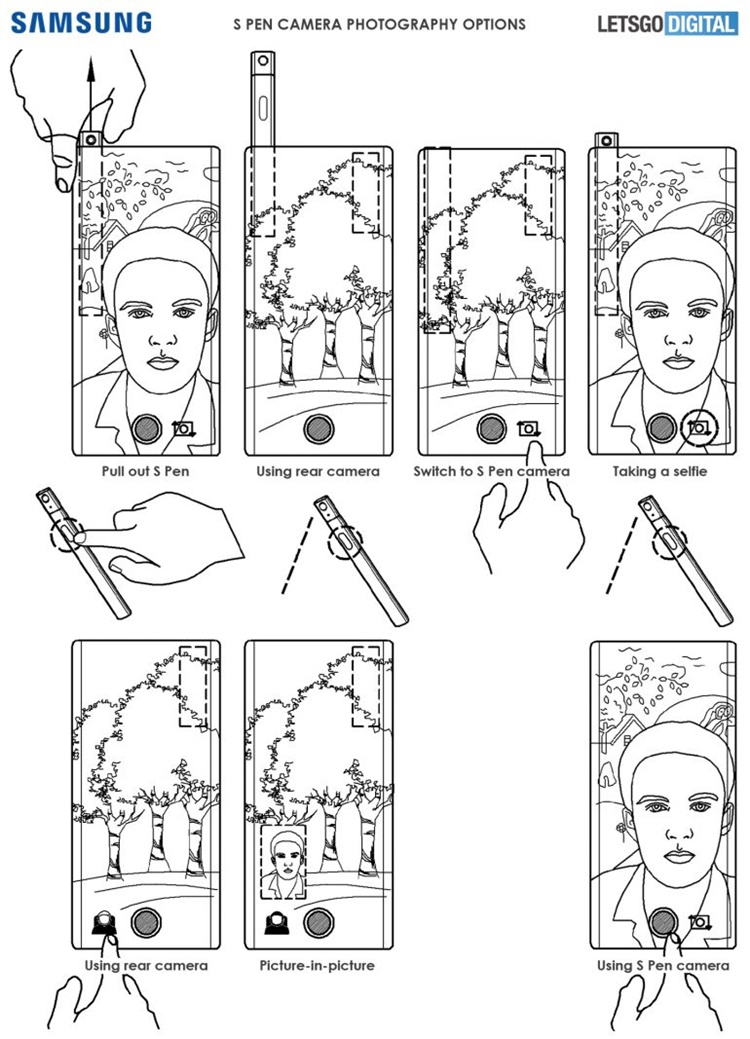 Samsung even submitted a demonstration of how to use the front camera on the S Pen. The user may take out the stylus and point it in any direction with the Galaxy Note 22 acting as the viewfinder. It would appear that using the S Pen allows you to take the front and back camera seamlessly.
On top of that, the redesigned S Pen has some tricks up its sleeve. Samsung thought of integrating a support stand at the bottom for the Galaxy to stand vertically. Air Gestures are back as well as they should since they have become a staple on the Galaxy Note 9 series.
This patent submission is really interesting but it's best to keep in mind that Samsung may not even use this at all in the future. It's a common thing to happen in the industry but what do you think of the new design and look? Let us know in the comments below and stay tuned for more trending tech news at TechNave.com.