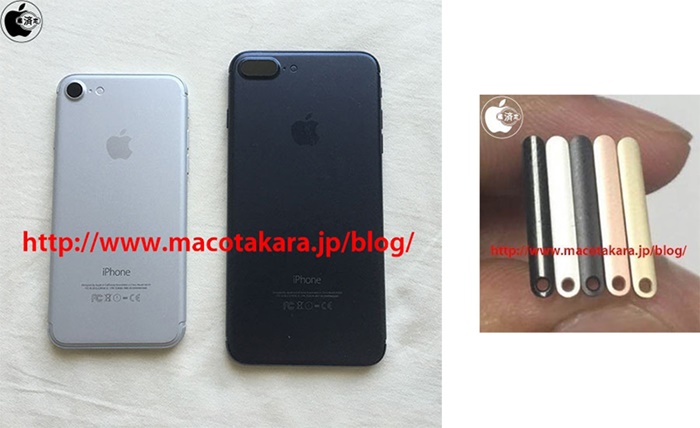 In just two more days, Apple will be revealing their latest flagship to the world via online streaming. So before the day comes, we are going to have a round up of all the previous rumours of what the iPhone 7 and 7 Plus will have, thanks to KGI Securities analyst Ming-Chi Kuo, who has a solid reputation when it comes to Apple product rumours. Without further ado, below are the list of upcoming upgrades and features:
A new A10 chip from TSMC that could clock in at 2.4-2.45 GHz, although Apple may clock it a bit lower due to heat and power consumption concerns.
Storage capacities starting from 32GB, to 128GB, and 256GB on both the iPhone 7 and iPhone 7 Plus. The iPhone 7 Plus will include 3GB of DRAM to support the dual-lens camera, while the iPhone 7 will continue to include 2 GB.
Five color options including the usual silver, gold, and rose gold, along with a "dark black" replacing the usual Space Gray. A new fifth color Kuo describes as glossy "piano black" will also be offered. A photo of SIM trays in those five colors surfaced earlier this week.
Improved IPX7 water resistance matching that of the original Apple Watch and making the device suitable for splashes, showering, and even brief dips in water up to one meter deep.

The 3.5mm headphone jack will be absent, with Apple providing both Lightning EarPods and a Lightning to 3.5 mm jack adapter in the box. The reason being of removing is to allow an upgraded speaker and a new sensor for improved Force Touch.
Earpiece receiver to become a speaker with the addition of a new audio amplifier. Rather than putting a second speaker at the bottom in place of the headphone jack, Apple is said to be upgrading the earpiece receiver at the top of the device to become a full speaker. The change would provide enough separation to allow for stereo sound when the device is held in landscape orientation.
Pressure-sensitive click-less home button to benefit water resistance. New haptics to mimic a clicking sensation when the button is pressed will be included.
Wide color displays in the same sizes and resolutions as the current iPhone 6s and 6s Plus. The wide color technology adopted from the 9.7-inch iPad Pro will offer better color quality.
Dual-lens rear camera on the iPhone 7 Plus, which will increase Apple's costs by about $40 (around RM162). Both lenses will be 12MP, but one will be a wide-angle camera with larger pixel sizes, a 6P lens, and optical image stabilization, while the second will be a telephoto lens with smaller pixel sizes and a 5P lens.
Upgraded rear camera flash with four LEDs (two cool and two warm) and a new ambient light sensor for better image quality.
Possible upgraded proximity sensor shifting from LED to laser for faster response and greater recognition distance, as well as potential gesture recognition.
FeliCa NFC support in models sold in Japan, as had been previously rumored for either the iPhone 7 or the 2017 iPhone.
In other news, there's also a new report from Chinese-language MoneyDJ that Apple is planning to adopt an iris scanner feature for the 10th Anniversary iPhone next year. This feature could complement or replace Touch ID as a way to verify a user's identity, and Taiwan-based supplier Xintec, an affiliate of Apple manufacturer TSMC, will begin mass production of iris-recognition chips in 2017.
That's all from today's Apple rumour news, stay tuned for the iPhone 7 series debut as we will be covering the event online at Technave.com!