AMD Ryzen 5000 series desktop processor with Zen 3 architecture announced, starting price from ~RM1241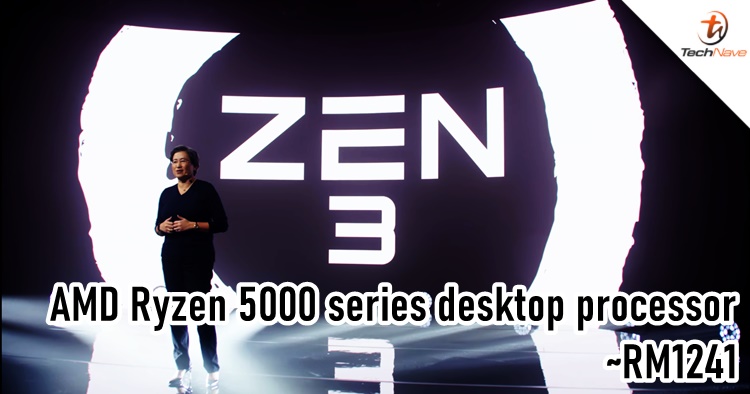 Today, AMD is back again with another new wave of AMD Ryzen and it's the 5000 series desktop processor line powered by the new Zen 3 architecture. Overall, there are four new products which are the AMD Ryzen 9 5950X, Ryzen 9 5900X, Ryzen 7 5800X, and the Ryzen 5 5600X. Below is everything you need to know.
Designed for heavily threaded workloads and power efficiency, the latest AMD Ryzen 5000 series processor features up to 16 cores, 32 threads and 72 MB of cache in the top-of-the-line AMD Ryzen 9 5950X. The improvement of the core includes an octa-core with direct access to 32MB L3 cache, as well as the new Zen 3 core architecture delivering a 19% increase in instructions per cycle (IPC)4. They also mentioned that the Ryzen 9 5900X processor offers up to a 26% increase in gaming performance.

With this, the Zen 3 architecture reduces latency from the accelerated core and cache communication, while also doubling the accessible L3 cache per core and delivering up to 2.8x more performance-per-watt. For those who own AMD 500 series motherboards, it is ready for Ryzen 5000 series via BIOS update.
The starting price is $299 (~RM1241) and the new AMD Ryzen 5000 series processors will be available from 5 November 2020. These bad boys should make their way into the Malaysian market in due time, but are you willing to upgrade? You can also watch the whole AMD Ryzen Desktop Processor presentation right here. Stay tuned for more trending tech news at TechNave.com.