AMD says prices of Radeon RX 6800 series GPUs should return to normal in 4-8 weeks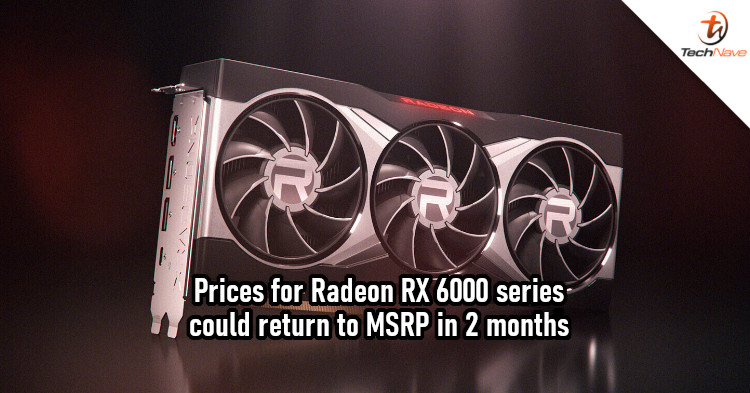 As many have expected, the release of the AMD Radeon RX 6000 series GPUs was far from smooth. Stocks quickly proved to be limited and prices skyrocketed as scalpers look to take advantage of the demand. But AMD already has a timeframe of when it expects prices to normalise.
According to Hardware Unboxed (via Videocardz), the cards that managed to sell at the original retail prices are reference models from AMD. Add-in-Board partners like ASUS and GIGABYTE will also start to sell the Radeon RX6800 and RX6800XT globally soon, but availability is expected to be just as limited. Fortunately, AMD is aware of the issue and is allegedly working on ensuring that AIB card retail at the original retail prices within 4 to 8 weeks.
Launched late last month, the AMD Radeon RX 6900 XT, RX 6800 XT, and RX 6800 were supposed to retail for 579USD (~RM2406), 649USD (~RM2697), and 999USD (~RM4152) respectively. However, available stocks online often saw an increase of between USD 80 (~RM326) to as much as USD 250 (~RM1017). In other words, it's bad for your wallet to try and buy one of them now.
If you were planning to get AMD's new flagship GPUs, it's best to wait for prices to return to normal. Having said that, would you get AMD's new RX 6000 series GPUs or Nvidia's RTX 3000 series GPUs? Let us know in the comments below and stay tuned to TechNave for more news like this.