AMD unveils new 3D chiplet technology, AMD Ryzen processors, 3rd Gen AMD EPYC processors and more at Computex 2021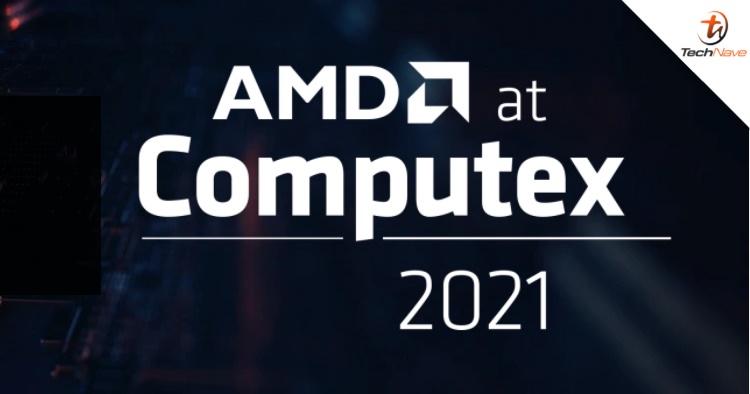 In case you didn't know, Computex 2021 just begun and AMD showcased a wide range of the latest computing and graphics technologies. During the presentation, AMD President and CEO Dr Lisa Su unveiled a new 3D chiplet technology, AMD Ryzen processors, 3rd Gen AMD EPYC processors and a full slate of new AMD graphics technologies for gamers.
In collaboration with TSMC, the AMD 3D chiplet technology is a new packaging breakthrough that combines chiplet architecture with 3D stacking. It's said to provide over 200 times the interconnect density of 2D chiplets and more than 15 times the density compared to existing 3D packaging solutions. Having said that, it consumes less energy as well compared with current 3D solutions.
AMD is on track to begin production on future high-end computing products with 3D chiplets by the end of this year. But besides that, they also announced AMD RDNA 2 Gaming Architecture and many other technologies that we just mentioned. You can check them out below here:
AMD RDNA 2 Gaming Architecture
The newly designed infotainment systems in the Tesla Model S and Model X are powered by an AMD Ryzen Embedded APU and an AMD RDNA 2 architecture-based GPU that enables AAA gaming

[11:19-12:02]

AMD is partnering with Samsung on its next-generation Exynos SoC, which will feature custom AMD RDNA 2 architecture-based graphics IP that brings raytracing and variable rate shading capabilities to flagship mobile devices

[12:08-12:40]
AMD Radeon 6000M Series Mobile Graphics
Future gaming laptops will be equipped with AMD Radeon RX 6000M Series GPUs. Combining this with AMD RDNA 2 gaming, it can deliver up to 1.5x higher gaming performance than AMD RDNA architecture

[12:40-19:06]
AMD Advantage Design Framework
A

collaborative effort

between AMD and its global PC partners to deliver the next generation of premium gaming laptops by combining high-performance AMD Radeon RX 6000M Series Mobile Graphics, AMD Radeon Software and AMD Ryzen 5000 Series Mobile Processors with exclusive AMD smart technologies and other advanced system design characteristics. The first AMD Advantage laptops are expected to be available from leading OEMs starting this month

[24:10-32:28]
AMD FidelityFX Super Resolution
Upscaling technology designed to boost framerates up to 2.5X in select titles to deliver a high-quality, high-resolution gaming experience. The open-source technology offers broad support on more than 100 AMD processors and GPUs, as well as competitor GPUs, and more than 10 game developers plan to integrate FSR into their top titles and game engines in 2021

[19:10-23:17]
AMD Ryzen 5000G Series Desktop APUs
The Ryzen 7 5700G and the Ryzen 5 5600G bring the power of "Zen 3" and integrated Radeon graphics performance together in a single chip and will be available to the DIY market later this year

[8:26-10:20]

The

AMD Ryzen PRO 5000 Series Desktop Processors

,

G- and GE-Series of desktop processors

, are launched today for modern security features to business-ready, enterprise-grade systems
So that's the gist of the AMD keynote today. If you want to learn more, you can visit the company's official website right over here to check it out. Stay tuned for more trending tech news at TechNave.com.