ASUS BR1100FK review - Affordable, tough and feature-filled laptop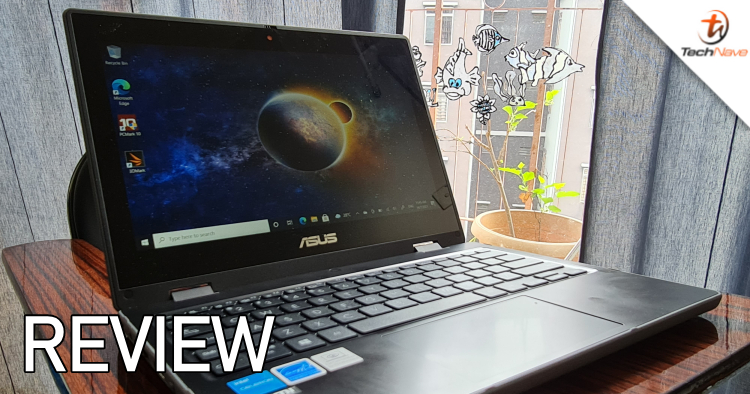 Children (and some adults) are not the most reliable of tech users as they're the ones most likely to drop, break or spill water and other fluids on their devices. However, in these trying times of the COVID19 Pandemic, it's surprising and heart-warming to see that ASUS have not only come out with an affordable device for these children but also made one that is not only Military standard certified for drops, but is also spill proof, transforms into a tablet, comes with a built-in stylus, has 2 cameras and more for under RM1700.
This device is the ASUS BR1100FK, and here's our full review of this affordable convertible laptop. Read on to see why it might be the perfect device for your children and maybe a few other situations for certain adults as well.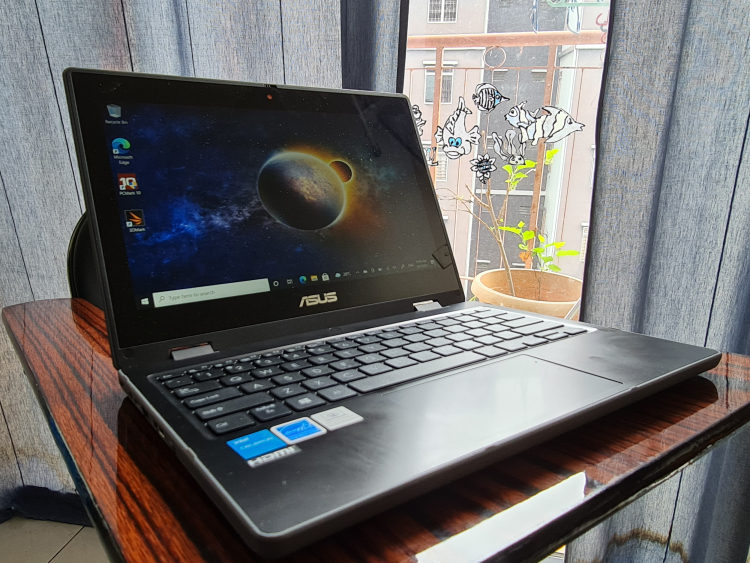 The ASUS BR1100FK is designed for education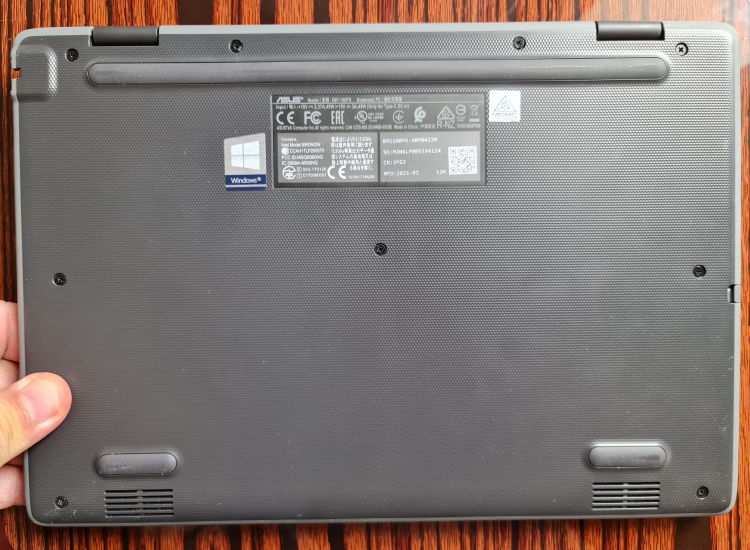 There's no cooling vents on the bottom
At first glance, the ASUS BR1100 really reminds me of the previous EeePC laptops due to its rather small size and this is reinforced by the 1366 x 768 pixel resolution 11.6-inch display. The bezels are really thick here but there's at least a slide cover for the 720p HD webcam above the display.
Unlike the EeePC laptops of yesteryear, the BR1100FK comes with 360 hinges that let you flip the screen all the way to the back, allowing you to turn it into a tablet. There's also another 13MP camera right above the keyboard, so you can use it to take photos or videos when it is in tablet mode.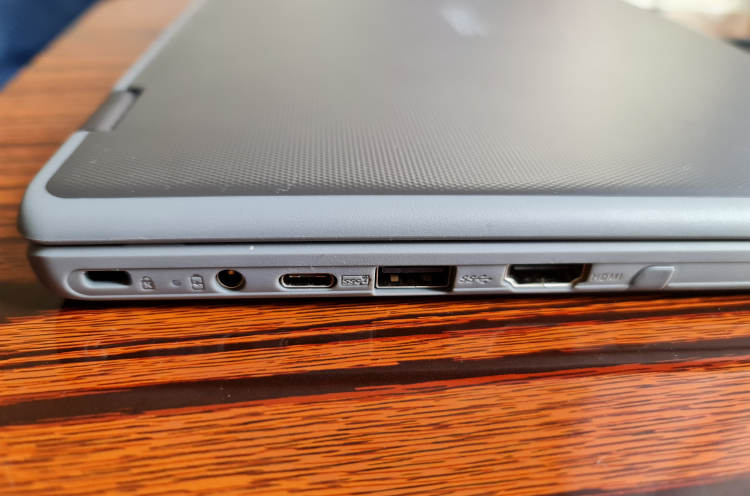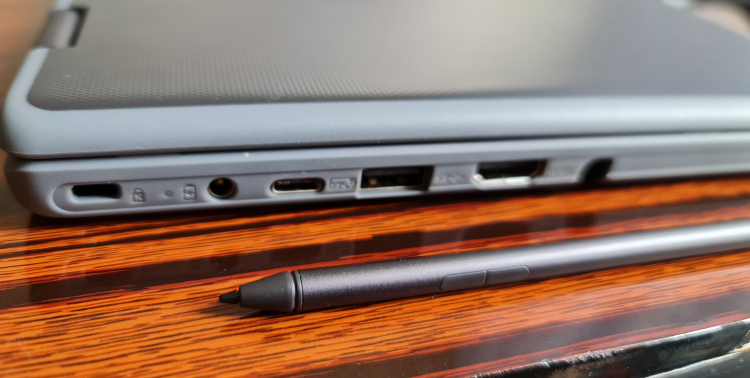 There's plenty of ports and even a garaged stylus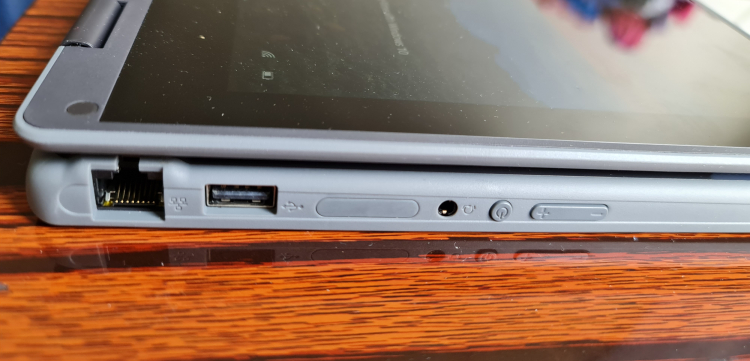 More ports along with rubberized controls on the other side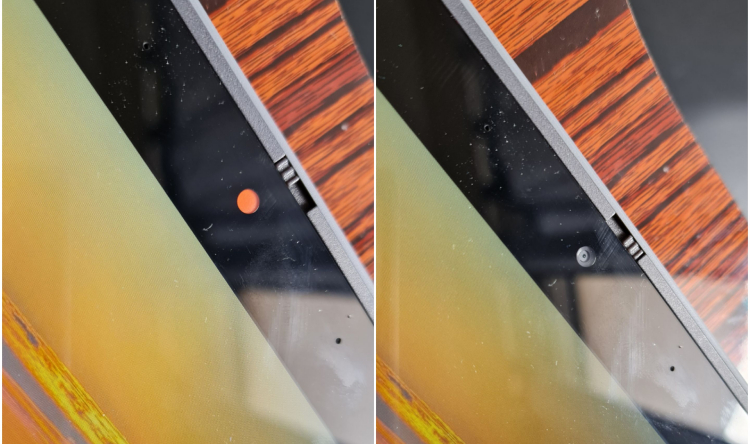 There's a 720p HD webcam with a privacy slider on the top of the screen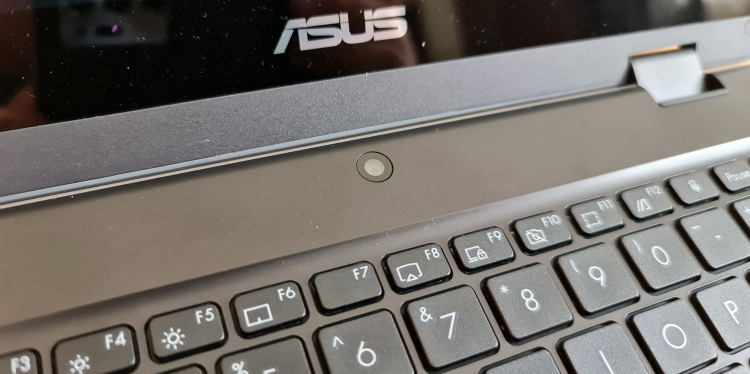 Another 13MP camera is located above the keyboard that can be used during tablet mode
In addition to the 2nd camera, the keyboard part of the BR1100FK also houses a garaged stylus with a good number of ports including a USB2.0 Type A port, a USB3.2 Gen 1 Type-A port, a USB3.2 Gen 2 Type C port which supports power delivery anda HDMI 1.4 port. In addition, there's also a 3.5mm combo audio jack, RJ45 Gigabit ethernet port and a DC-in jack for the power adapter along with an M.2 2280 PCIe 3.0x4 expansion slot for a bit more storage if you need it on top of the existing 128GB SSD.
The BR1100FK also comes with a shock resistant silicon chassis and weighs in at 1.4kg which is actually quite light but feels solid like a brick. The chiclet keyboard keys are comfortable to type on with 1.35mm key travel while the keyboard itself is spill resistant. The touchpad is quite large but feels rather plastic and there's also an anti-bacterial ASUS BacGuard coating as well.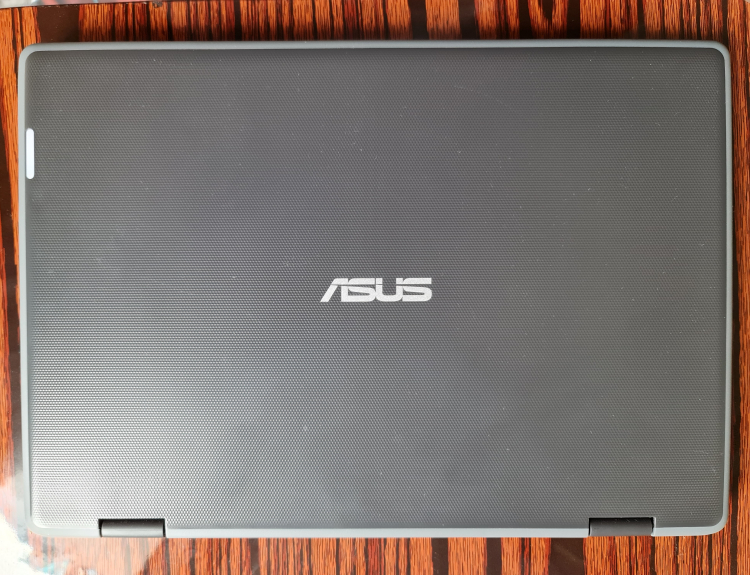 The chassis and top are covered with a rubberized shock resistant layer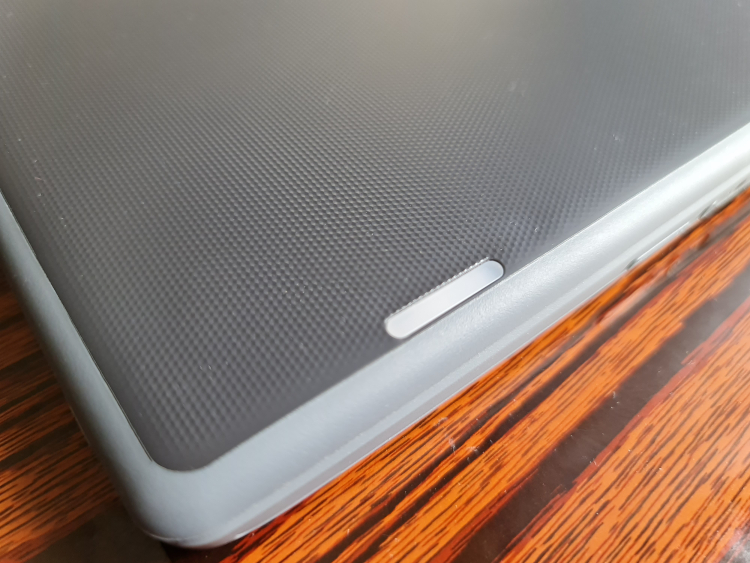 There's a large notification light on the lid
The top of the lid is covered in a small honeycomb pattern with a fairly large notification light on the side of the top. While this does make it easier to grip, it's surprisingly slippery if you put the top part on a surface or table. Rubberized power and volume buttons are placed on the sides of the keyboard. I would say that the BR1100FK wouldn't look out of place in most offices, but some kids could find the design to be a bit boring.
In terms of tech specs, the BR1100 is powered by an Intel Celeron N4500 and 4GB RAM which turned out to be a rather zippy combination as long as you stick to the normal Microsoft Office and apps. Considering that it became somewhat laggy even with 3 tabs open in Microsoft's Edge Explorer, this probably isn't the best device to multi-task with, unless of course you have individual apps for each application you're using.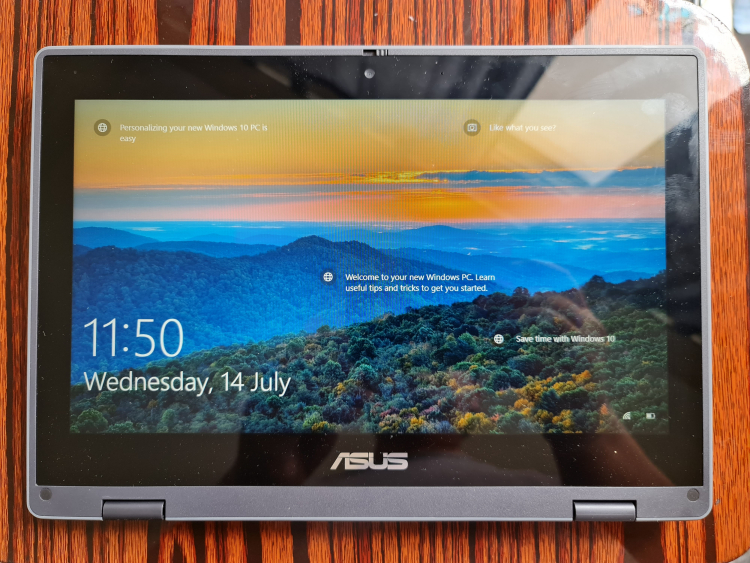 You can flip the screen all the way to the back to turn the BR1100FK into a tablet
As someone who does most of his work on a 10-inch tablet or on a phone, the 11.6-inch display on the BR1100FK isn't such a difference for me, but for those who are used to FHD 15.6-inch displays or larger, there may be an issue (you've become spoiled folks). Due to the resolution of the display you may see some pixelation, but you can easily solve this by increasing the size of the text and apps. Quite obviously, this isn't a laptop to watch movies on, but you can still do so if you want.
However, it IS designed for online meetings with a dedicated mic mute function key. ASUS have also included a noise cancelling mic to help reduce background noise for your online meetings and calls. We didn't get to test this out but according to ASUS, the BR1100FK also has a modular design which is easier to repair.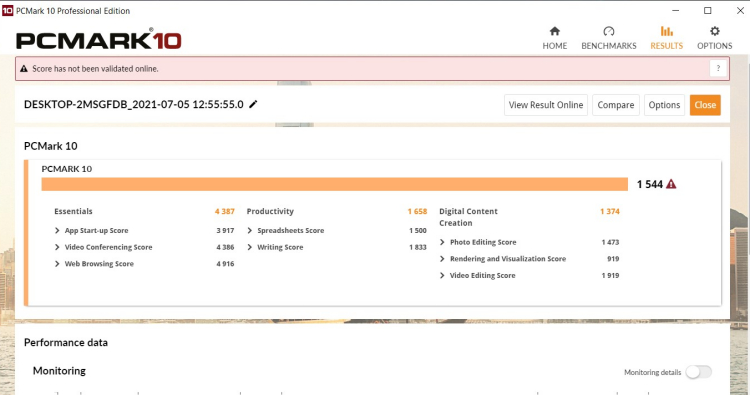 PCMark 10 scores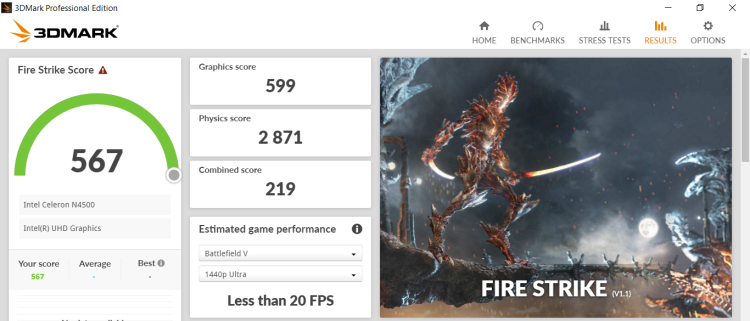 3DMark scores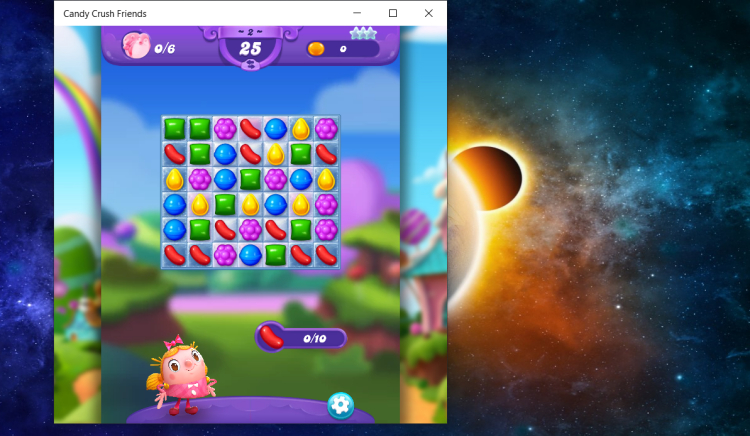 Candy Crush and other casual games play just fine
For benchmarks, the BR1100FK did slightly as expected with an 1544 PCMark score and a rather low 3DMark score of 567. Casual games like Candy Crush and the like play smoothly but more demanding games or apps do get somewhat laggy. Sometimes the laptop does become quite hot, perhaps due to the not so powerful Celeron processor but also because there's no cooling vents. At least this also means there's no loud fan noise as well.
Sound is good enough for most purposes, but a bit tinny on the higher registers. You can play a movie or show a presentation without much issue, but it probably won't be a good boombox on the go. The BR1100FK can do photo editing and video editing but do expect it to chug a little (meaning it will do it, but you have to wait la). Battery life is pretty good for about 10 hours continuous performance, but this can be extended if your usage is less than normal.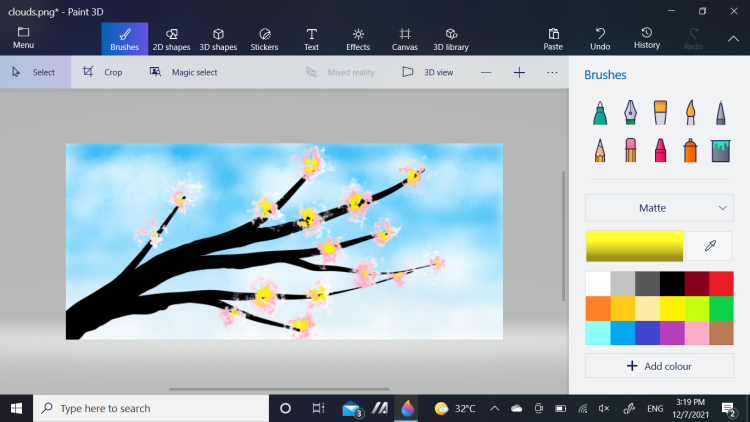 You can draw with the stylus
Flipping around the screen to turn it into a tablet shows that the hinge is quite strong without being too tight. Drawing using the built-in stylus is definitely better than your average rubber tip capacitive stylus, but there's not much in terms of pressure sensitivity. You can still comfortably use it to sketch, draw, write or mark papers (making it ideal for both students and teachers alike) but it isn't the most sensitive of styluses around.
For the cameras, the main front camera in the screen is rather grainy, but it should be enough for most online meetings. The 13MP camera located above the keyboard works pretty good with enough light, so kids can use this to take photos of their work but I think it would be just as good as a camera for video projects as well.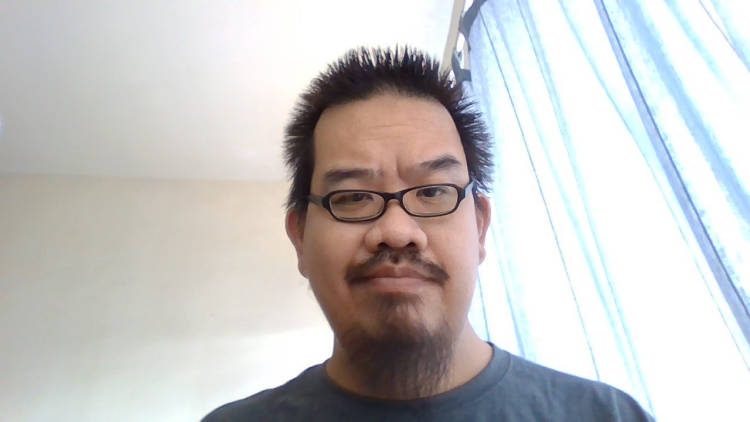 The 720p webcam camera looks good enough for most online meetings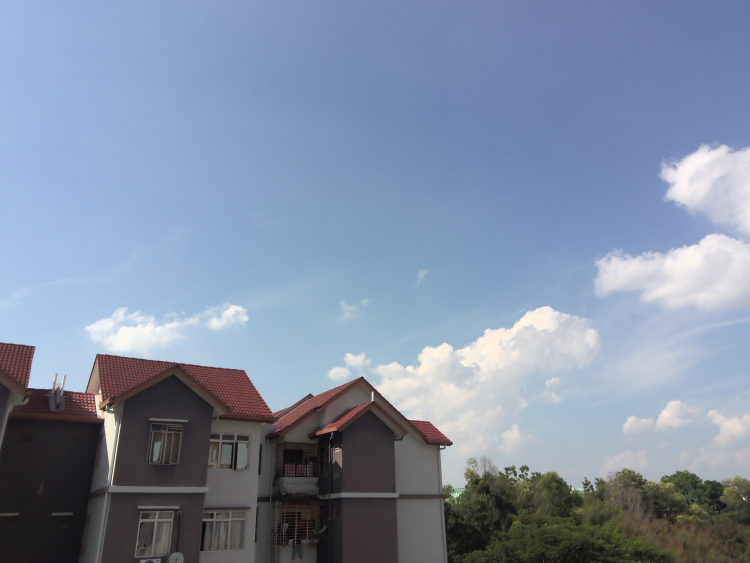 The 13MP camera in tablet mode can take pretty clear shots with enough light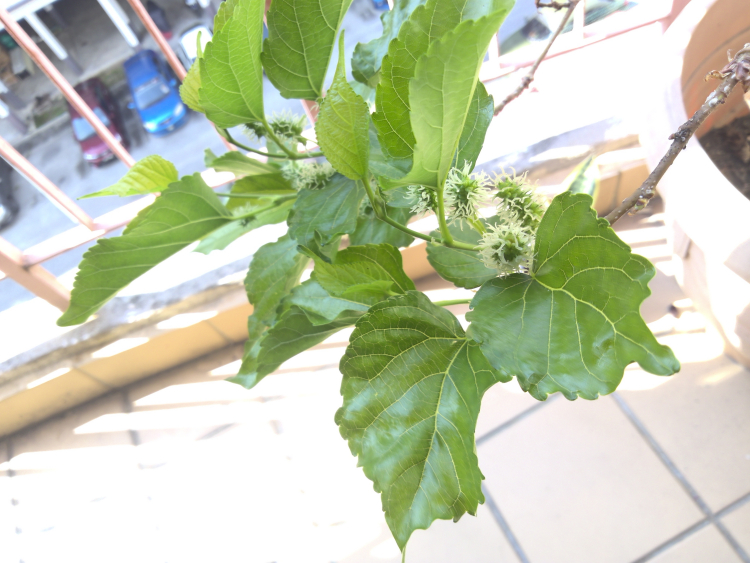 Fairly clear details
Overall, the ASUS BR1100FK perfectly fits with the intended audience of students and teachers, especially those on a budget at just RM1699 as it offers nearly every feature one could need including a built-in stylus, plenty of ports, a tough durable almost drop proof chassis, spillproof keyboard and more. In addition, there's also the BR1100CK version with no touch screen for just RM1449 if you don't need or want the stylus or tablet capabilities.
However, adults who work in more challenging situations could also benefit from the BR1100FK as it's basically like getting a military-grade drop proof laptop for the price of an entry-level device. Most tough laptops that could withstand such treatment were generally priced upwards of RM5K. Granted, the Intel Celeron processor and 4GB of RAM do make it unsuitable for demanding design and video work but it's good enough for most everything else.
Tech Specs and Features
Here are the tech specs and features for the ASUS BR1100FK:
Intel Celeron N4500 + Intel UHD Graphics
4GB RAM (max up to 16GB RAM)
128GB storage eMMC (expandable 1x M.2 2280 PCIe 3.0x4)
11.6-inch LCD (touch screen, 1366 x 768 pixel resolution, 16:9 )
measures 29.46 x 20.49 x 1.99 ¬ 2.00cm), 1.4Kg
Supports 1x USB2.0 Type A, 1x USB3.2 Gen 1 Type A, 1x USB 3.2 Gen 2 Type C (supports power delivery), 1x HDMI 1.4, 1x 3.5mm combo audio Jack, 1x RJ45 Gigabit Ethernet, Bluetooth 5.0, WiFi 6
Features ASUS Active Stylus, spill-resistant keyboard, 720p HD Camera (with Privacy Shutter), 13MP Camera, US MIL-STD 810H military grade standard drop resistance, AI Noise Cancelling microphones, ASUS BacGuard anti-bacterial coating
Windows 10 Pro
Pros and Cons
Pros: MIL-STD Tough, spill resistant keyboard, has a stylus, lasts long, plenty of ports, 2 cameras, converts into a tablet
Cons: Not for gaming or anything demanding, huge bezels and relatively small HD display
Summary: Great convertible laptop that has almost all the features you need at an affordable price tag
ASUS BR1100F Specs & Price >