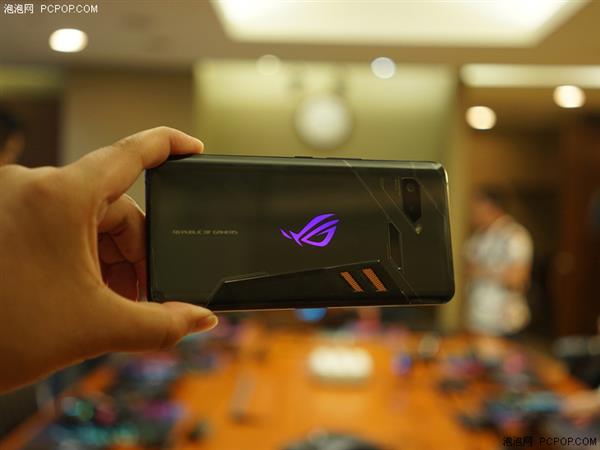 Finally, the questions that our readers have been asking for the past few weeks - What is the price of the ROG phone? Seriously, TechNavers, if we knew we would have announced it already but then again, it does show the popularity and while ASUS is keeping their mouth tight on this, we have received news that the gaming phone will be launching in India during the third quarter.
According to ASUS CEO Jerry Shen, not only did he disclosed the ROG Phone's arrival during the third quarter of 2018 but as well as a hint for the price tag. He said that it will cost slightly higher than the ZenFone 5Z, how much is the ZenFone 5Z again? While there's no official price tag for Malaysia yet, we can do an estimation from India's. For the 6GB + 64G model, it cost 29,999 Rupee which is around ~RM1766, followed by 6GB + 128GB for 32,999 Rupee (~RM1942) and 8GB + 256GB for 36,999 Rupee (~RM2178).
Taking consideration that the ROG phone is 8GB + 128GB, we think there's a fair chance that it might be AT LEAST more than RM2K, give or take. However, should the company decide to sell the 8GB + 512GB model, that's a whole different story and the source said that that one could be 50,000 Rupee (~RM2945).
To refresh your memory, the ROG Phone is a dedicated gaming device featuring a Qualcomm Snapdragon 845 clocking in at 2.96GHz, a 6-inch AMOLED display, a set of dual 12MP + 8MP rear camera, 4000mAh battery and more. You can read more about it from our first look at the device here. Until then, stay tuned for more ROG news at TechNave.com.