ASUS ExpertBook B9 laptop review - An excellent lightweight & durable productivity laptop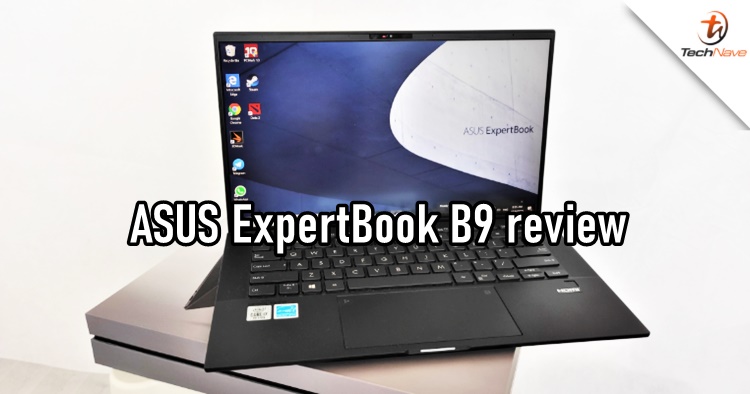 As technology continues to improve, so has the style and design of laptops. Gone are the days of bulky laptops and we have come a long way to the point where we can fit in high-end top-tier tech specs into an ultra-compact laptop. The laptop market may not be as hot as mobile devices, but there's still a demand for it, so if you're looking for a laptop purely for office work, here's our review of the ASUS ExpertBook B9.
So let's talk about the design first, the ExpertBook B9 looks pretty neat and simple but looks can be deceiving. Its lightweight body is made out of lithium magnesium alloy weighing just 995g and yes, that's less than 1kg. So much so that it feels like carrying a file with just a few sheets of paper inside. In fact, there is an even lighter variant weighing just 870g only. God, I love ultra-compact laptops.
The ASUS ExpertBook B9, looks pretty sleek doesn't it?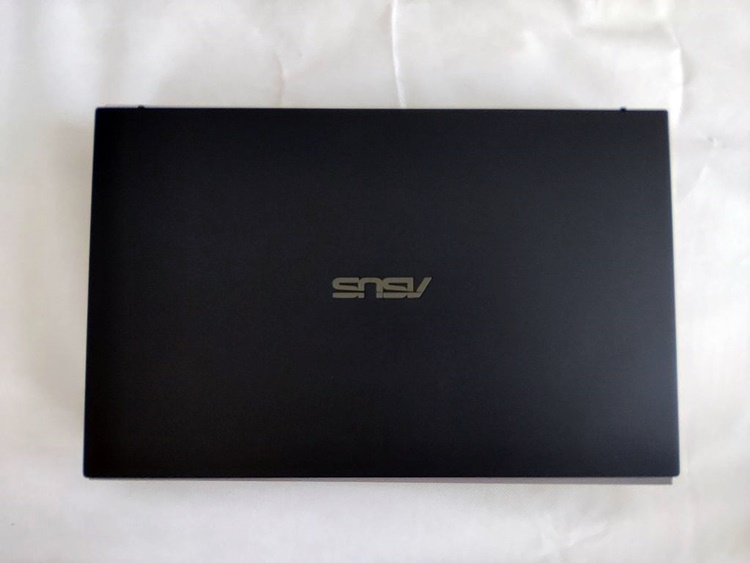 ASUS calls this the Star Black model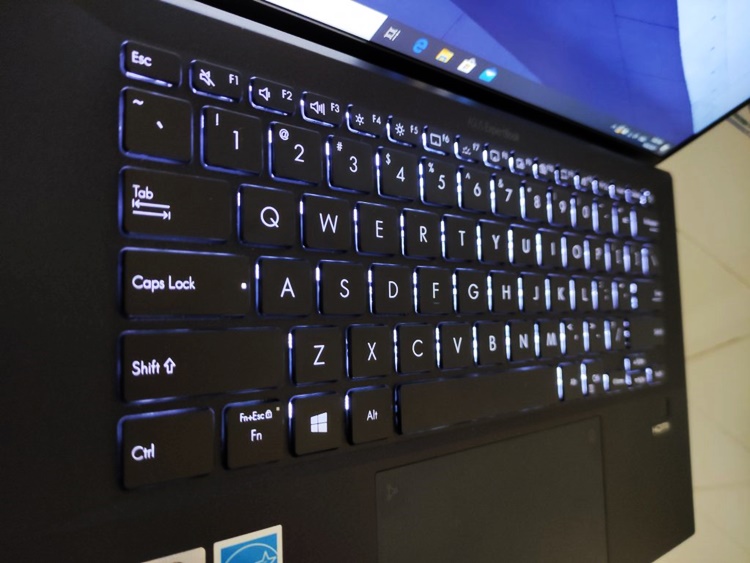 Light them up!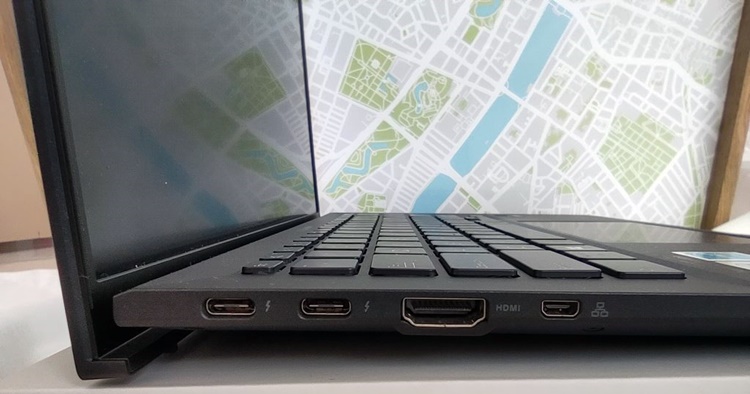 (L-R) 2x USB Type-C ports, HDMI port and a LAN port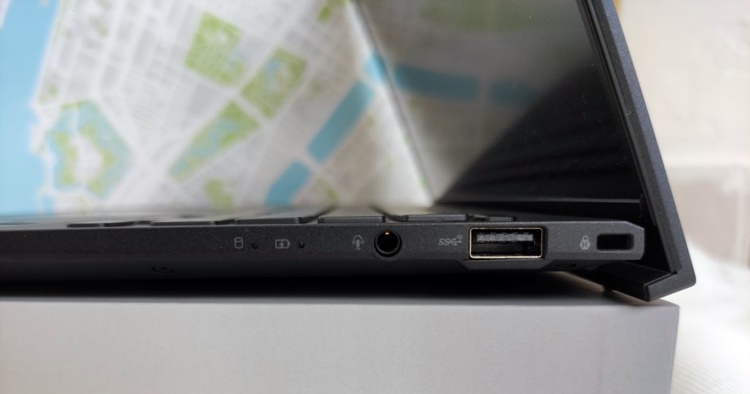 (L-R) 3.5mm headphone jack, USB 3.2 Gen 2 port and a Kensington Lock
On the laptop's sides, you can find a USB 3.2 Gen 2 port, USB 3.2 Gen 2 port, 3.5mm audio jack and a Kensington Lock on the right. Then on the left, there are two USB Type-C ports, a HDMI port and a LAN port. There isn't any card reader to be found though, so it's a bit of a bummer for those who want to transfer some photos from a DSLR or action camera.
We mentioned earlier that the ExpertBook B9 is using lithium magnesium alloy so it must be pretty tough, right? Well, you bet it is! The laptop has passed Military Grade standard certification so this means the laptop is quite durable against knocking, falling or scratches so you don't have to worry about it. Moreover, the toughness didn't compromise the aesthetics with its matte black finish body.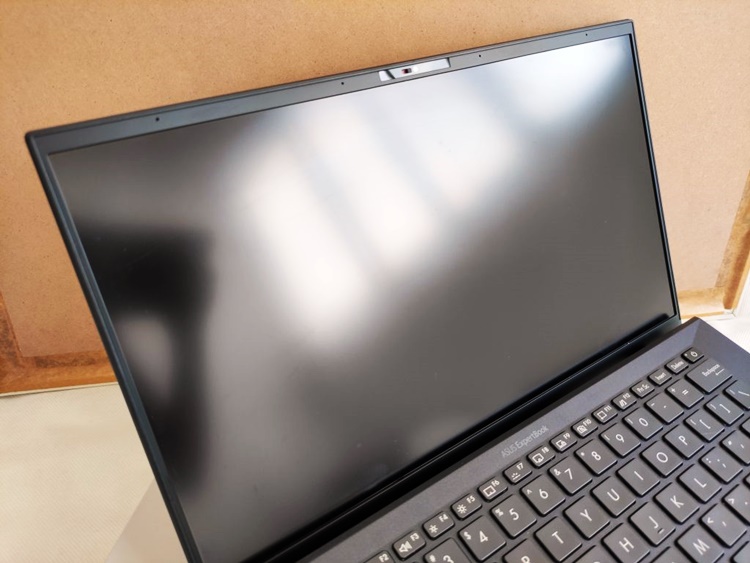 A 94% screen-to-body ratio with 4mm side bezels, the upper bezel is 7mm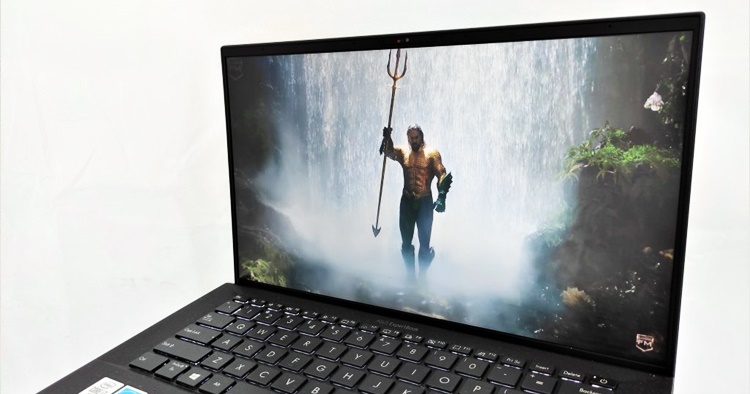 Nice for watching movies too
14-inch on a laptop may sound "small", but the ExpertBook B9 made it look nicer thanks to the narrow 4mm side bezels. Although we are used to having a much bigger laptop display, it didn't feel awkward when switching to the ExpertBook B9 deck because of its 94% screen-to-body ratio. Coupled with a Full HD 1920 x 1080 resolution, the laptop does offer a great viewing experience particularly for those who want to take a break from work by watching some YouTube clips.
To add on more to that, colour saturation is great thanks to the 100% sRGB feature, as well as the anti-glare feature for working long hours. Also, the ErgoLift hinge makes a return allowing you to have a better typing experience on the slightly tilted keyboard while offering better cooling.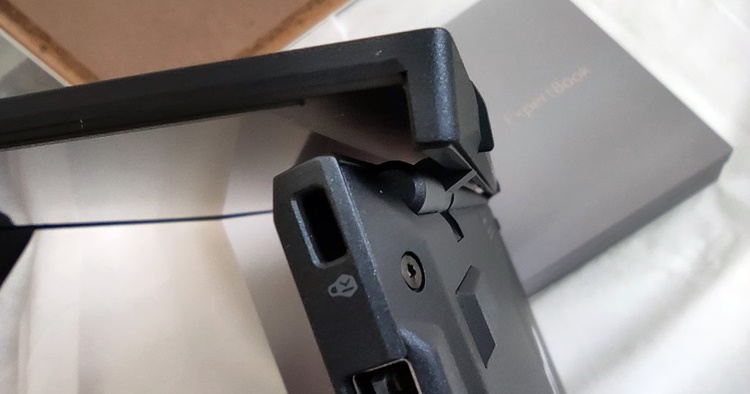 The ErgoLift hinge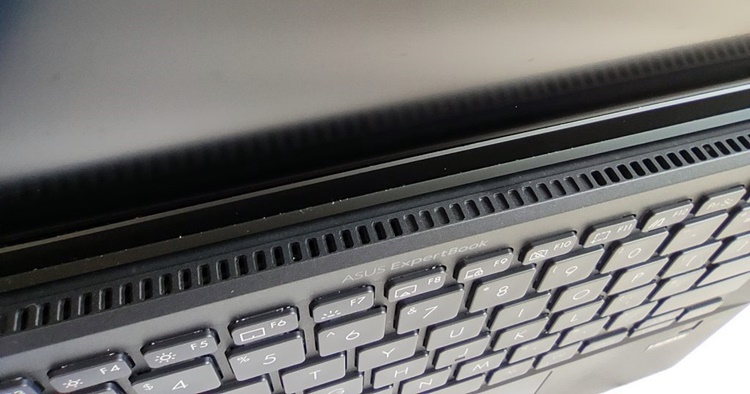 The ventilation grills are found between the screen panel and keyboard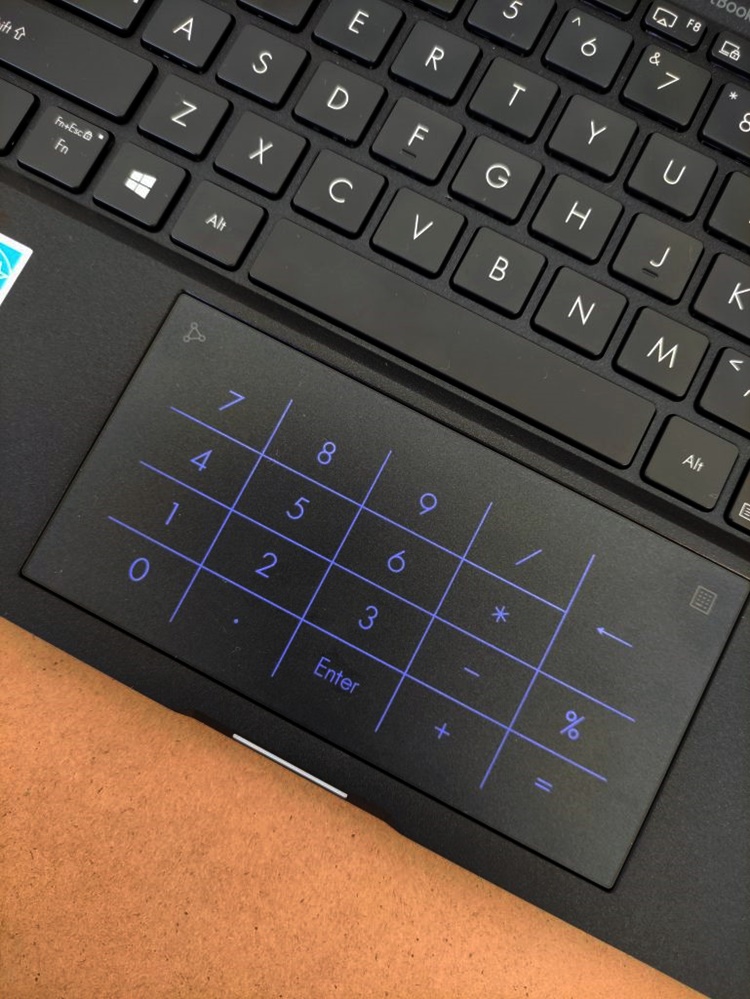 The ASUS NumberPad 2.0 can be activated and vice versa on the touchpad
Turning to the keyboard, we were pleased with the typing experience as there weren't any millisecond delays. However, our favourite feature for the keyboard is that it is spill-proof so you won't have to worry about bringing your drink too close to the laptop. The touchpad is equally comfortable to use and you can also turn on the ASUS NumberPad 2.0 for an instant numeric keypad which is super helpful for doing accounting work. Not to forget, the area around the touchpad allows a lot of space for our palms.
Throughout the two weeks of testing, we have been utilizing the laptop to write news, update data online and some light image editing. You'll also be glad to know that it can be used just fine for video conferencing or online meetings with the built-in webcam on top which can be covered by a mini privacy slide. From our experience, the webcam's audio and video performance are good too thanks to the quad microphone settings.
Obviously, this laptop is not meant for gaming but if you really have to, it can handle those that require low to mid-level graphics. The Intel UHD Graphics 620 card is just not cut out for anything higher than this and even if you manage to install a game like say, GTA V, the laptop will scale down the graphics level to normal setting by default or it could heat up the device further. Just forget about the gaming aspect for this one, mmkay?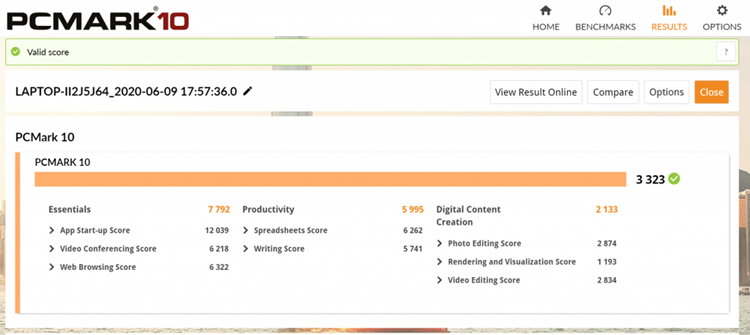 The PCMark10 benchmark scores indicate an excellent performance for daily tasks and productivity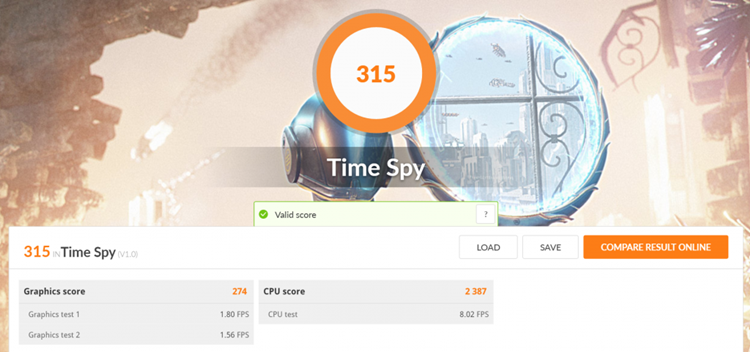 Meanwhile...it didn't do that well in the 3DMark program as expected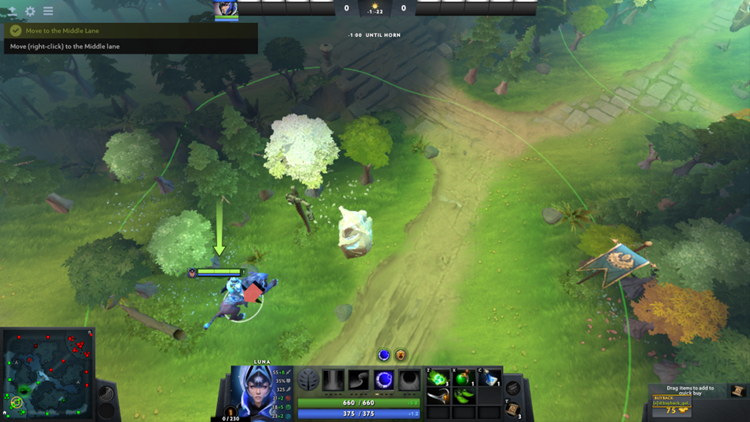 Oh goodness, look at those unbearable low-quality trees lol
Regarding the battery life, this ultracompact laptop can last up to 16 hours! Of course, this is based on our normal working hours with a WiFi connection so it may vary for everyone. On paper, ASUS said that the laptop can last up to 24 hours but in all seriousness, 16 hours is a really long time for laptops which means we don't even need to charge it on a daily basis. On top of that, it only takes 49 minutes to charge the laptop up to 60% thanks to the 66W fast charger adapter.
Overall, our daily tasks with the laptop have been a smooth ride. The ExpertBook B9 is best suited for business class workers, entrepreneurs and university students who are always on the move. It's also rather durable so you don't have to worry about tiny dents, also the battery life is AMAZING and this is one of the best productivity laptops we've ever used in a long time.
Aside from not being able to handle graphics intense tasks (which it isn't supposed to), perhaps the only downside is the price tag. Depending on the RAM variant, processor and battery, it is priced from RM6299 to RM9299. If you are tight on a budget, you may consider the Acer Swift 3 which also weighs in below 1kg but is a bit heavier than the ExpertBook B9 and lacks the durability and toughness, the ASUS NumberPad 2.0, and the spill-proof keyboard.
Tech specs and features of the ASUS ExpertBook B9
Intel Core 10th-Gen i7 processor
Intel UHD Graphics 620
16GB LDDR3 RAM
1TB SSD
14-inch screen panel (FHD+ resolution)
Measures 32.0cm / 12.06-inch x 20.3cm / 7.99-inch, weights 995g
ASUS NumberPad 2.0
65W adapter with fast charging support
Plug type: Type-C
US Military Grade MIL-STD 810G body-grade body
Web Camera + Slide Cover
Spill-proof Keyboard
Pros - Good durability, lightweight, good daily office work performance, and the battery can last up to 24 hours (depending on usage)
Cons - No advanced graphics card options despite the rather high price tag.
Conclusion - If money isn't a problem, it's well worth investing in this ASUS ExpertBook B9 laptop if you're constantly working on the go