ASUS FonePad Note 6 Review - Affordable 6-inch full-HD Note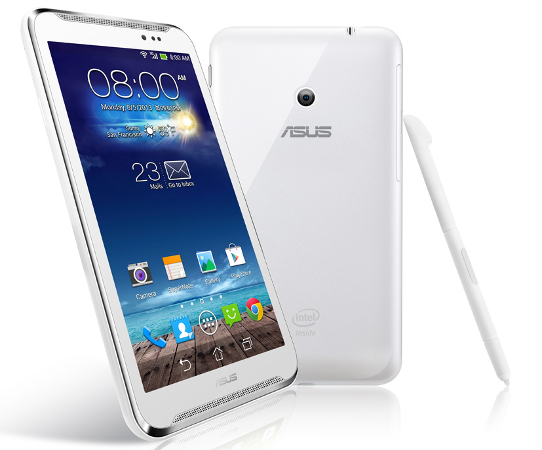 The ASUS FonePad Note 6 offers a 1080p HD display and digitizer stylus amongst others
Those who like taking notes with pen and paper often go for stylus driven devices like the Samsung Galaxy Note phablets but are often turned off by the high price or if they go for more affordable alternatives, the somewhat cut-down features. Now, there is another option with the ASUS FonePad Note 6 which is not only affordable yet packs a lot of great features into a slim and stylish 6-inch Full HD phablet. Is it worth your time and money? We think so but check out the rest of our review on the awesome ASUS FonePad Note 6 to find out more.
Design - Rounded and solid with chrome finishing
Going for a more rounded look than other slimmed down phablets, the ASUS FonePad Note 6 still retains a very stylish look with a rounded backside and corners while the metal trim and dual speakers on the front give it a more premium look and feel. Due to the contrast, the white version definitely looks nicer than the black but build quality for both is solid. At 10.3mm, the FonePad Note 6 is rather thick compared to other phablets which typically range from 7 to 9mm but the rounded backside means that it fits better in your palm than some other smartphones which are just flat.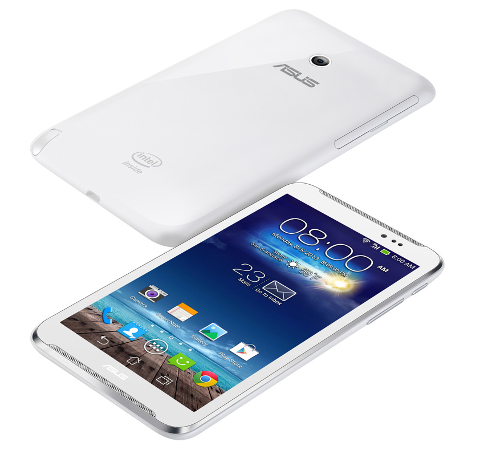 The ASUS FonePad Note 6 design has a metal trim with similarly metal dual audio speakers
At 210g it is one of the heavier phablets with a stylus but it feels nicely balanced. The main feature of the FonePad Note 6 remains the 6-inch Super IPS+ LCD screen which offers a full HD 1080 x 1920 pixel resolution. Pictures and video just pop on the screen, and even super small text is clearly visible. A wacom digitizer stylus pops out from the back bottom corner and there is no camera hump for the 8MP camera on the backside. While you can use the FonePad Note 6 one handed, if you want to use the stylus you're going to have to use both hands but the smartphone does feel good in the palm, despite the mostly plastic build.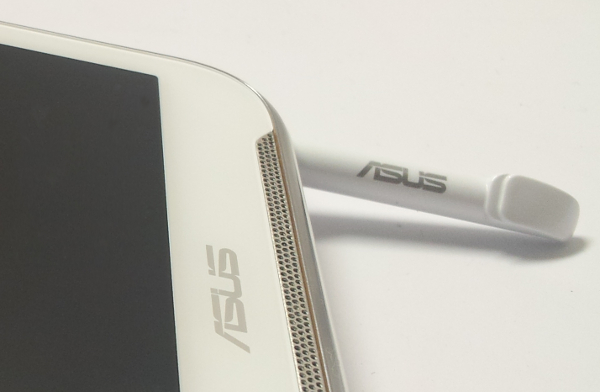 The stylus pops out from the back and is fairly sensitive compared to a standard capacitive stylus
Tech Specs and Features - Full HD display with basic stylus set
Powered by a 2.0GHz dual-core Intel Atom Z2580 processor, 2GB of RAM and a PowerVRSGX544MP2 graphics chip, the ASUS FonePad Note 6 is quite powerful. Other tech specs and features include 2GB of RAM, 16GB / 32GB storage options, a non-removable 3200 mAh battery and an 8MP rear camera with autofocus. The stylus is very sensitive, with a smooth hover point which appears when the stylus is close to the screen but not touching it. This works well for browsing as you can scroll easily but other than that there are no contextual menus or shortcuts asides from the SuperNote feature which appears on the main menu on the far side each time you take out the stylus.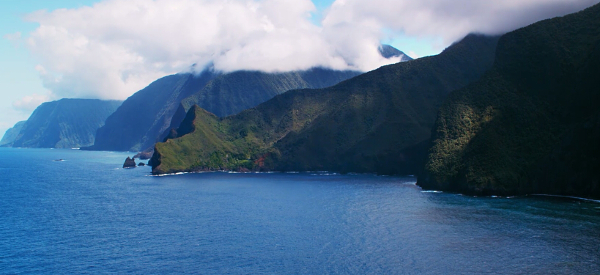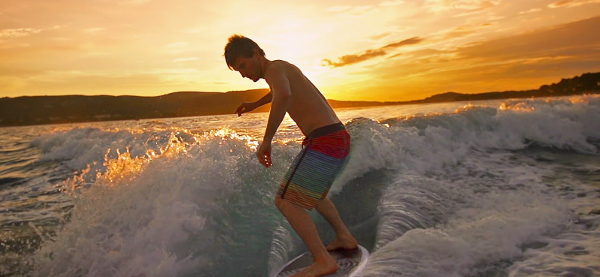 Full HD 1080p playback is awesome on the native Full HD display with every detail crisp and clear
The ASUS keyboard also has a stylus option as well so you can write out whatever you want for anything. In terms of connectivity, the FonePad Note 6 offers 3G and WiFi and support for Bluetooth 3.0 along with NFC and GPS. A single micro-USB port is placed on the bottom while a 3.5mm audio jack lines the top. The lack of more ASUS stylus specific features is strange, but the ASUS SuperNote and Keyboard both work well with the stylus. The SuperNote feature is particularly robust and great for taking notes, doodling and even drawing to a certain degree. As usual, we really liked the ASUS PowerSaver feature which offers both optimized presets as well as custom power saving options.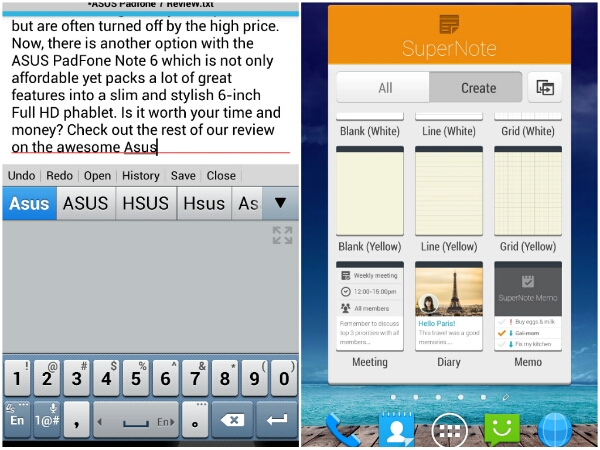 The keyboard and SuperNote feature offers basic stylus support out of the box
Performance - Solid multi-tasker
Smoothly typing out this review, switching to a photo editor to edit a screenshot while uploading the review and images to our CMS is perfect proof that the ASUS FonePad Note 6 is a solid multi-tasker. Parts of this review have been written with the stylus and the phablet does it both quickly and smoothly, despite my terrible handwriting. It does make mistakes sometimes but, that's mostly due to my "l" looking like a "1" even to me.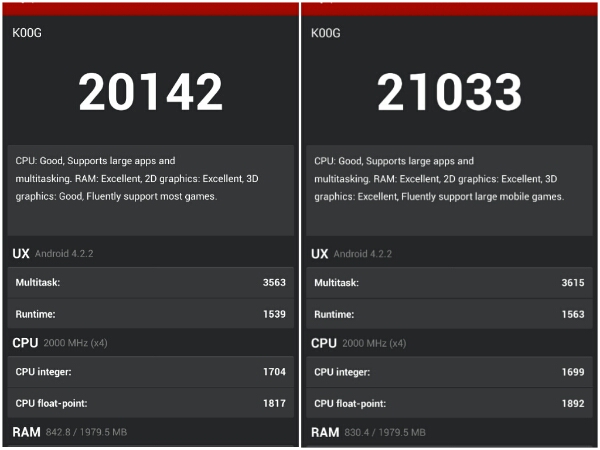 The AnTuTu scores on the left show performance when the ASUS PowerSaver feature is turned on while the scores on the right show it without, both of which are very high, all things considered
Battery life is exceptional especially with the ASUS PowerSaver feature which doesn't sacrifice too much performance for longer battery life. In fact the FonePad Note 6 got a score of 20142 on AnTuTu with the PowerSaver feature activated. Turning off this feature saw a jump to 21033 on AnTuTu, but for the most part, there is no lag even when playing resource intensive games. This lag does come up when you have a lot of stuff on the screen, like when you have the final wave of Plants vs Zombies 2 but even then the lag isn't noticeable unless you look for it. Battery life on a single charge for the FonePad Note 6 is about 1 day and a half on normal to medium heavy usage but you can get about 5 days worth if you don't use it that often.
The 8MP rear camera is surprisingly good even with no flash, managing to capture a full moon shot at night, with the one on the right having the night mode turned on
The 8MP camera on the back is surprisingly good even without any LED flash as we managed to get pretty good shots even at night and under other low-light conditions. Colour reproduction is very good but an LED flash would have made things even better. However, the rear camera can only get 8MP on a 4:3 ratio while the highest 16:9 ratio is only 6MP, which is still good but not nearly enough to stand out. Bluetooth works great, with my bluetooth keyboard staying connected much longer than some other tablets.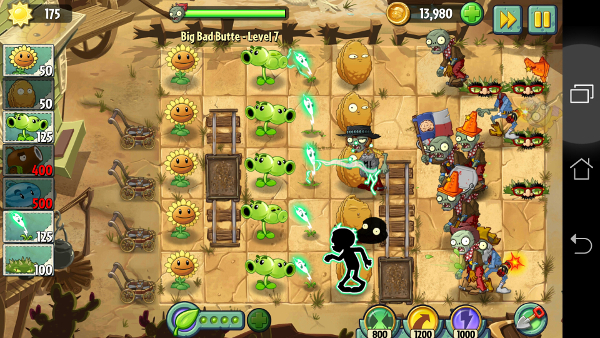 Crisp 1080p Plants vs Zombies 2 gaming with next to no lag on the ASUS FonePad Note 6
Connectivity is simply awesome though and speaking on the phablet is very comfortable with crystal clear audio. Talking about audio, the dual stereo speakers on the FonePad Note 6 have a lot more pop to them than it's larger ASUS FonePad 7 sibling. While the audio clarity is the same crystal clear quality, the speakers on the FonePad Note 6 are definitely louder. In a small office or car it can easily be your mobile boom box but it still isn't as loud as some other dual speaker smartphones we've heard.
Price - Great value
Going for about RM1300, there aren't many phablets with the same feature set as the ASUS FonePad Note 6 even on higher price ranges. The closest rivals for the same price and similar screen size would be the Samsung Galaxy Note II and the Alcatel One Touch Hero. However, the Note II is older, smaller and more expensive at RM1599 while the One Touch Hero lacks the wacom digitizer stylus that the FonePad Note 6 packs in and is therefore less sensitive despite having a similar price and tech specs compared to the FonePad Note 6. Other tech specs like graphics and processor for the FonePad Note 6 are also superior to the other two models.
Conclusion - Perfect for the mobile artist, designer and digital note-taker
Overall, the ASUS FonePad Note 6 combines higher-end features like a sensitive built-in wacom digitizer stylus and full HD 1080p display at a very competitive price. Even if you're not on a budget, the phablet is great for the mobile artist, designer and digital note-taker or those who like to watch 1080p videos on the move. While the bundled note apps are not as integrated or as many as a newer phablet like the Samsung Galaxy Note 3, most of these extras can be downloaded as third-party apps. The one SuperNote feature is robust enough for most needs but we'd have liked a dedicated paint or sketch app to go with it. Other features like the audio and design are good and solid but only above average at best. The ASUS FonePad Note 6 may need a little work right out of the box but when you're done it should be well worth the extra work.
Check out the ASUS FonePad Note 6 ad
Watch the ASUS FonePad Note 6 highlights video

*TechNave.com would like to thank ASUS Malaysia for the ASUS FonePad Note 6 review unit. It allowed us to do a more in-depth review and highlight more features.