ASUS Fonepad 7 FE375CG review - A 7-inch powerhouse tablet phone for the masses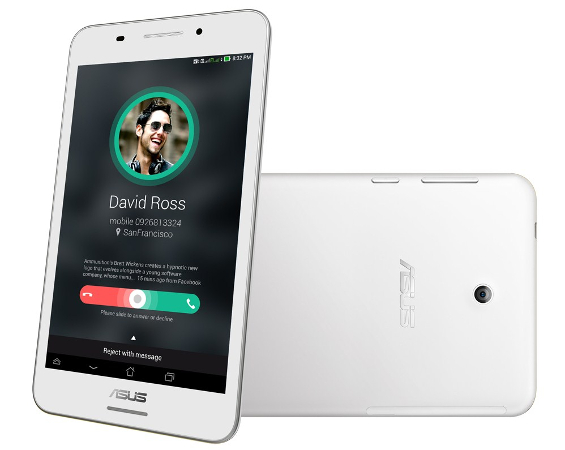 Those looking for a larger smartphone or tablet with phone capabilities may often find that these devices are rather larger than the actual screen. For those looking for a more compact 7-inch display smartphone or 3G tablet, ASUS have come out with their ASUS Fonepad 7 FE375CG. Noticeably more compact, slimmer and thinner, this tablet with smartphone capabilities offers a good amount of features and tech specs including a new 64-bit processor. However, is it the all-in-one device you're looking for? Check out our review of the ASUS Fonepad 7 FE375CG below.
Design, Tech Specs and Features - Slimmer, thinner and more powerful
While the previous ASUS Fonepad 7 FE170CG already shaved off quite a few milimeters from the original thick bezel design at 192 x 110 x 10.7mm, the ASUS Fonepad 7 FE375CG shaves off even more at 194.3 x 108.9 x 9.8mm (compare the tech specs). The design is similar to the ASUS Fonepad 8 with it's rounded corners and flat back but retains a 5MP rear camera with no LED flash that sticks out or protrudes a little. The power and volume rocker buttons are also slanted at an angle which helps to avoid any accidental power-on situations but also makes it a bit difficult to turn on when it lays flat. Unlike some other ASUS tablets, the Fonepad 7 FE375CG packs in a capable 5MP PixelMaster camera on the back along with a 2MP front camera. The 7-inch screen offers 1280 x 800 pixel resolutions and is good for viewing at different angles while two front speakers adorn the bottom and top bezels for some loud and crystal clear audio. Check out the full tech specs for the ASUS Fonepad 7 FE375CG below:
64-bit 1.83GHz quad-core Intel Atom Z3560 processor
1GB RAM
8GB storage + 5GB Life Time ASUS Webstorage Space
7-inch display with 1280 x 800 pixel resolution, IPS and Anti-fingerprint coating
5MP PixelMaster rear camera + 2MP front camera
194.3 x 108.9 x 9.8mm | 299g
features dual-SIM, Miracast, Front Speakers with SonicMaster technology
supports WiFi, 3G, up to 64GB microSD, Bluetooth 4.0, GPS
Android 4.4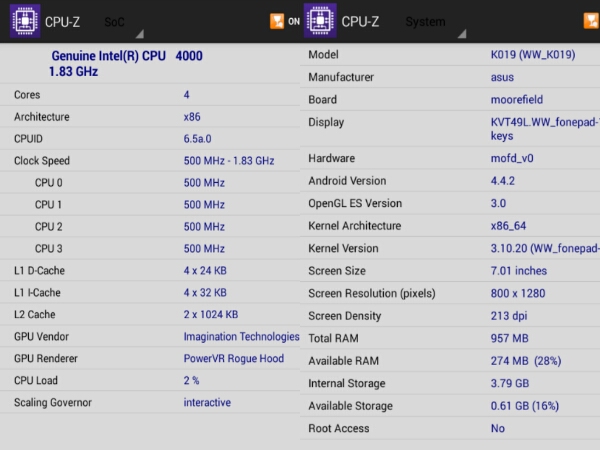 The tech specs of the ASUS Fonepad 7 FE375CG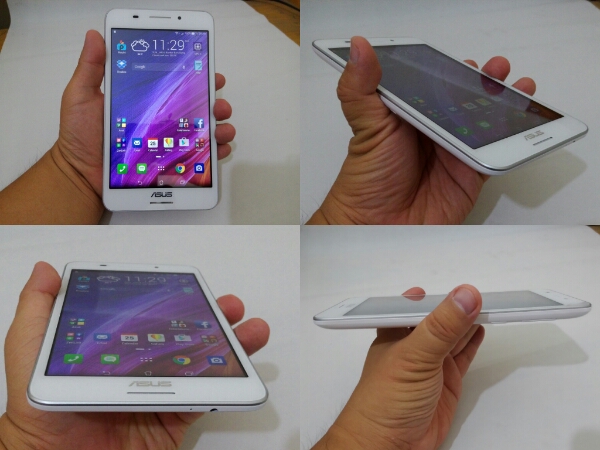 Flat and thin with rounded corners, the ASUS Fonepad 7 FE375CG fits well into the palm of your hand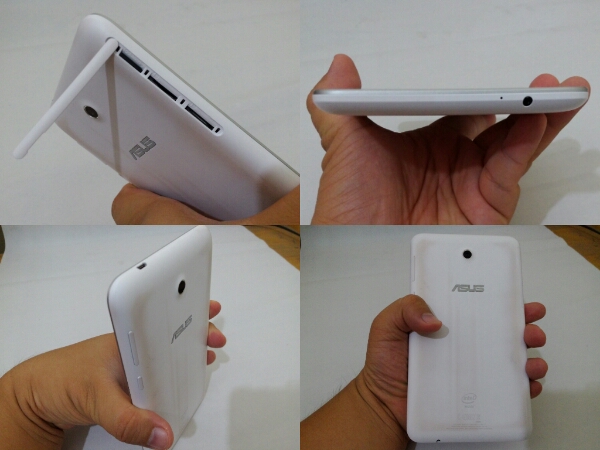 The unlaminated back does get stained rather easily so make sure to use a proper cover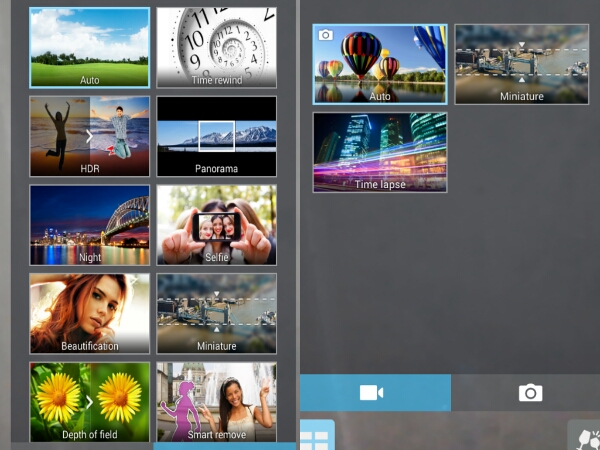 The PixelMaster technology allows for various photography and video recording filters on the ASUS Fonepad 7 FE375CG
Performance - A mix of mostly highs and a few lows
The ASUS Fonepad 7 FE375CG performed much higher than the normal Fonepad 7 tablet. This includes AnTuTu performance of 40556, 3DMark at 11107 and Epic Citadel at 60fps. Usually 40000 scores and above on AnTuTu are for flagship devices. Our real-life testing also proved it very capable with smooth Asphalt 8:Airborne performance on medium quality settings. Using the Fonepad 7 FE375CG to write articles, browse the Internet, answer emails and edit photos we found the tablet to be very capable (more than 7 apps active at a time) with loud audio from the speakers and fairly reliable 3G and WiFi connectivity. Call quality is good and the cameras deliver above average image and video recording. While the ZenUI apps are certainly useful most of the time, they do take up space with only about 3.79GB or so of the 8GB storage is available. Build quality is good, but the lack of a protective layer (like Corning Gorilla Glass) means that the screen can scratch easily, so getting a screen protector on it is the first thing you should do. We also found that you should probably get a good quality cover as the unlaminated matte backside can get stained by the not so good covers. The tablet doesn't get hot even when playing 3D but we found that the battery has a high discharge rate (which could explain the higher performance). This means that on minimal usage the FE375CG can last almost 24 hours but on medium to heavy usage battery life is about 6 to 8 hours.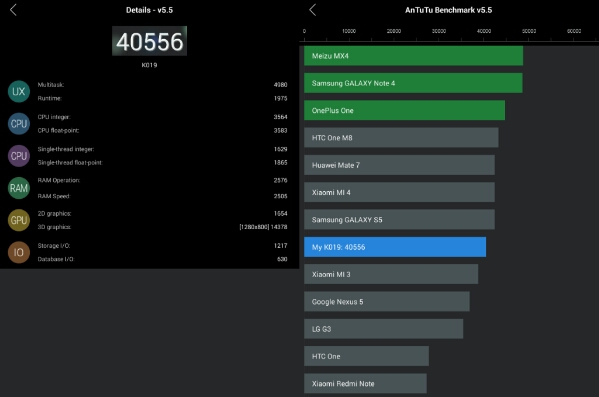 AnTuTu scores were quite high for a tablet, almost flagship smartphone level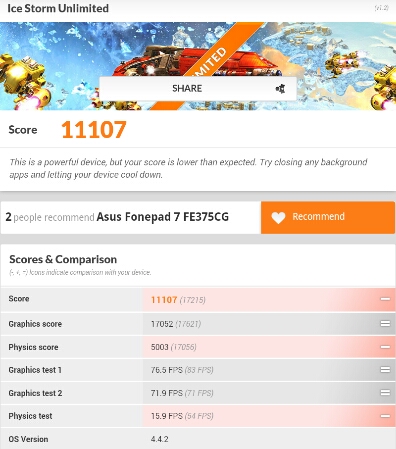 The same can be said for the 3DMark performance, which is also very high for a tablet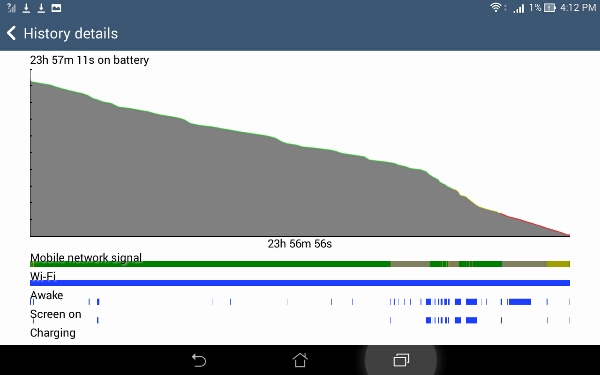 We suspect that the Fonepad 7 FE375CG has a high discharge rate so you only get close to 24 hours on a single charge, again something which is different from most 7-inch tablets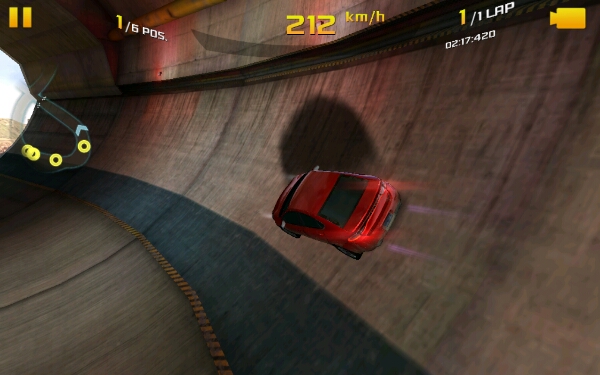 Asphalt 8:Airborne performance was very smooth and fast on medium settings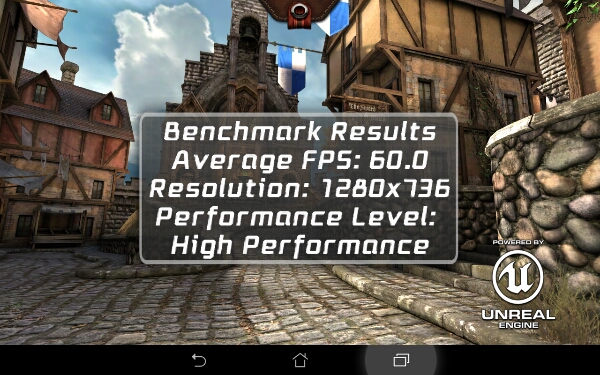 Performance on Epic Citadel is very fast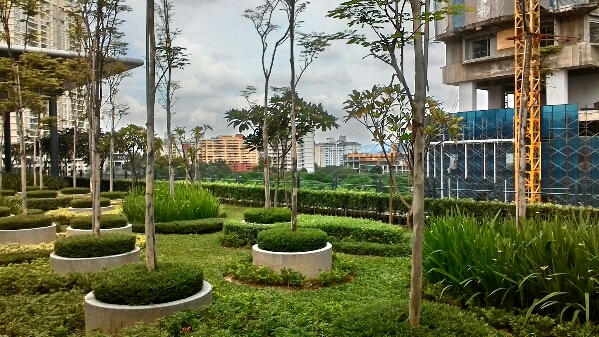 HDR, Auto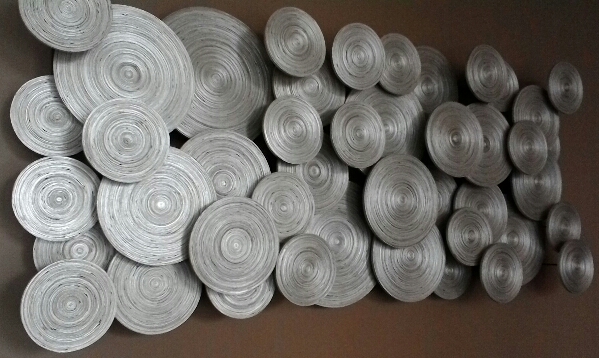 Auto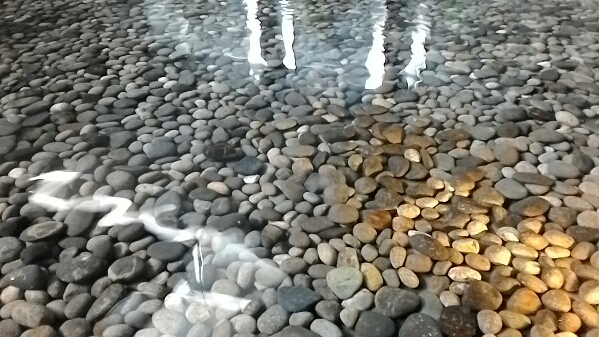 While there is no low-light mode, the camera still does well in low-light conditions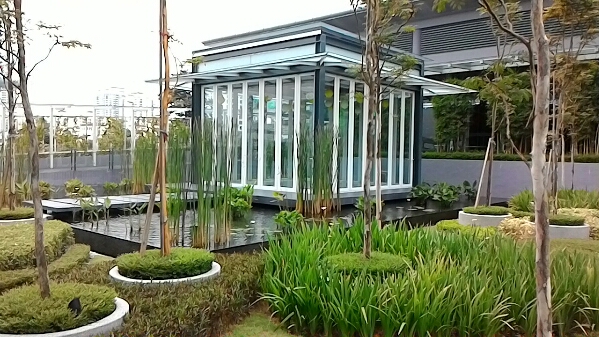 Even without LED flash, the camera performs well
Conclusion - Performance tablet for the masses
Overall, the ASUS Fonepad 7 FE375CG delivers performance much higher than you'd expect from an RM649 tablet. However, due to the not so stunning battery life the tablet comes off more like a muscle car with poor fuel consumption. Sure, it can definitely be your all-in-one device but only if you don't mind charging it every night. The high discharge rate means that doing otherwise would result in a tablet that won't turn on at all in the morning. The compact lines and solid build quality of this tablet certainly make it a great 7-inch display smartphone while the powerful hardware should let it run most demanding games or apps. Even better to know is that it is currently being offered by some sellers at around RM539 and lower. It should make a pretty good gaming tablet were it not for the limited space available but you should be able to get around this with a fast and large microSD memory card.
Check out our unboxing video
Check out our hands-on video
Asus Fonepad 7 FE375CG Specs & Price >