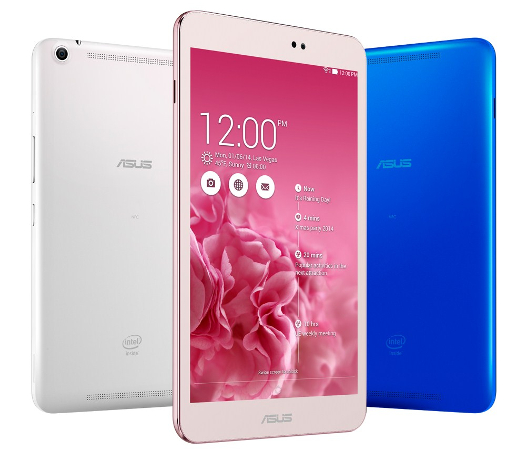 There aren't that many full HD tablets around and most are quite thick or only have the one full HD display as their main feature. The ASUS MeMO Pad 8 ME581CL is one of the few exceptions to the norm featuring not only an 8-inch full HD display, but also offering 4G LTE connectivity, NFC and a powerful 64-bit Intel processor. Does the MeMO Pad 8 ME581CL manage to bring everything together for an awesome Android tablet? Check out our full review of the ASUS MeMO Pad 8 ME581CL below to find out.
Design, Tech specs and Features - Thinner, slimmer and more premium
In terms of design, the ASUS MeMO Pad 8 ME581CL takes a step away from the more rounded look we've been seeing for the other ASUS tablets. It is slimmer and thinner at just 7.45mms with a flat and thin look and recessed 5MP rear camera with chrome trim that feels very premium. Unlike the other MeMO Pad or FonePad tablets that slant the controls at an angle, the ME581CL controls are flat and straight. We found that this makes it a bit easier to turn on accidentally but it does help to make the tablet sleeker looking. At 299g it is one of the lightest tablets of this size and the 8-inch full HD 1920 x 1200 pixel resolution display simply looks stunning. Protected by a strong layer of Corning Gorilla Glass 3, the screen is surprisingly tough and scratch resistant. This helps it to use variously different objects as a stylus with the AnyPen technology. For a full listing of all the features and tech specs see the following:
64-bit 1.83GHz quad-core Intel Atom Z3560 processor
PowerVR G6430 graphics
2GB RAM
16GB storage
8-inch IPS display (1200 x 1920 pixel resolution, 283 ppi, Corning Gorilla Glass 3, AnyPen technology)
5MP rear camera + 1.2MP front camera
123 x 213 x 7.45mm | 299g
supports 4G LTE Cat4, WiFi b/g/n/ac, Bluetooth 4.1, NFC, Miracast
features stereo speakers with Sonic Master technology, A-GPS
Android 4.4.2 KitKat
Available in metallic blue, pearl white and powder pink
*Any Pen works with any metal-tipped pen or lead pencil with a radius of 0.75mm or more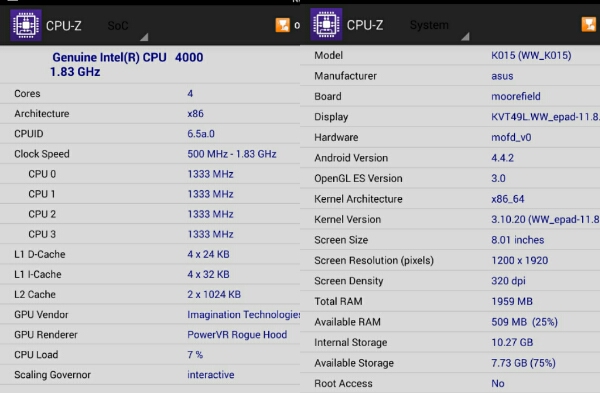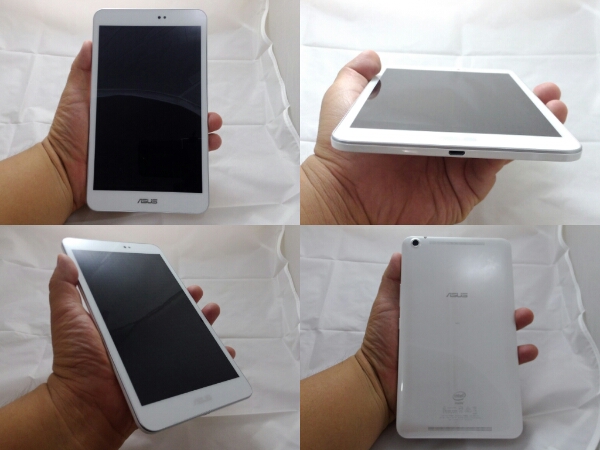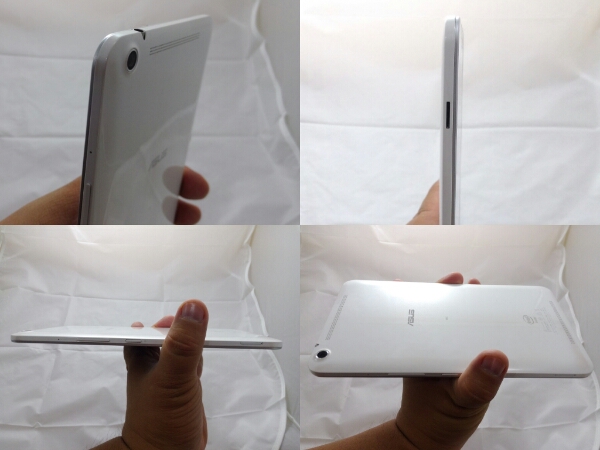 At 7.45mm, the tablet is very thin and light
Feature-wise, the AnyPen technology lets you use a normal pencil, metal chopstick or even a chilli as a stylus and we found it to be accurate enough to write or even draw pictures. One design feature which we did not like was the open microSD slot. It would have looked better and been more secure if it had the same tray cover as the SIM slot. Apart from that, every other feature is a level above anything we've seen for ASUS tablets, even the software and this includes an interesting dual screen feature which allows you to open two apps at the same time. While the apps that you can open are limited it does offer some built-in multi-tasking potential. The NFC back cover also serves to offer a bit more with a possibe Tap and Pay feature also available (which we weren't able to test anyway).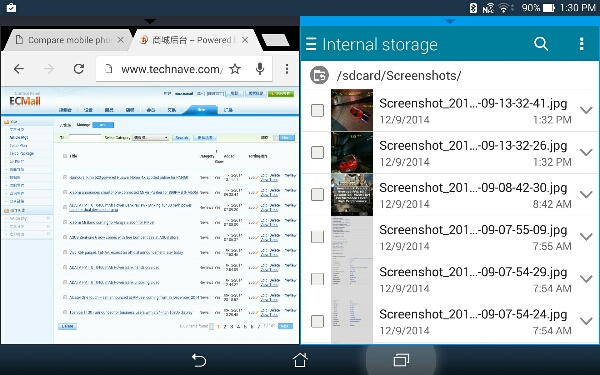 The dual screen feature offers some multi-tasking capabilities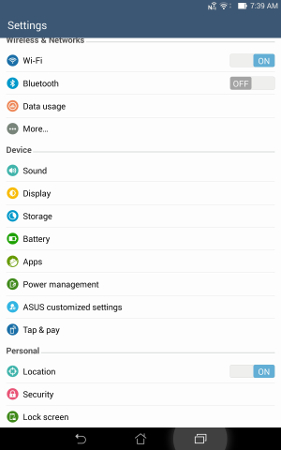 The Tap & Pay feature could offer some wireless transactions in the future
Checking out the AnyPen technology on the ASUS MeMO Pad 8 ME581CL
The ASUS MeMO Pad 8 ME581CL does work with an OTG USB flash memory drive
Performance - Power-sipping Powerhouse
While the 64-bit processor in the ASUS MeMO Pad 8 ME581CL is certainly capable the graphics are definitely higher-end. This is reflected in the rather lower than expected AnTuTu score of 39370 (which is still a very good score). Graphics performance is much better though with a very high 16566 on 3DMark and 60.1 frames per second score in Epic Citadel. Asphalt 8: Airborne played very smoothly with no lag even on high visual quality settings. The tablet does get hot when you play 3D intensive games or apps but it doesn't get too hot (like some other tablets which just shut down). While offering powerhouse performance, battery life is truly exceptional with the MeMO Pad 8 ME581CL with a standby time of 12 to 18 hours per 2% of battery life. On medium to heavy usage (game marathon, browsing, doing work, photo editing, etc) the tablet lasted well over 1 day and a half. Videos were awesome and while the dual speakers are located on the back, quality is clear if a little less loud than we would have liked. Camera performance is good, despite just a 5MP rear camera with good low-light performance and clear resolution.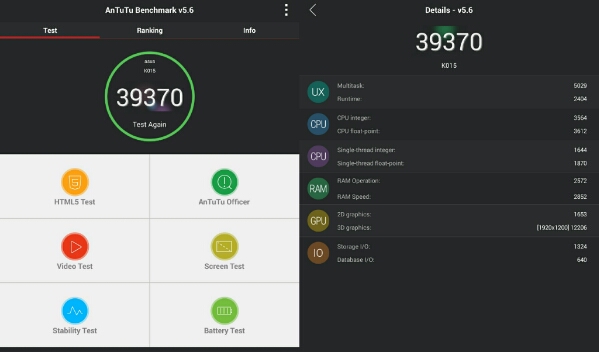 While not as high as expected, the AnTuTu score is still very high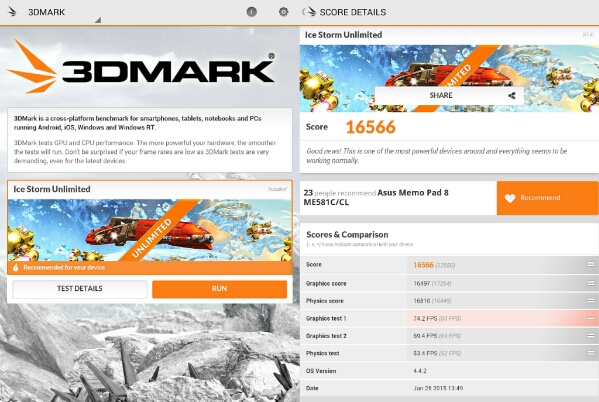 The ASUS MeMO Pad 8 ME581CL scored exceptionally in 3DMark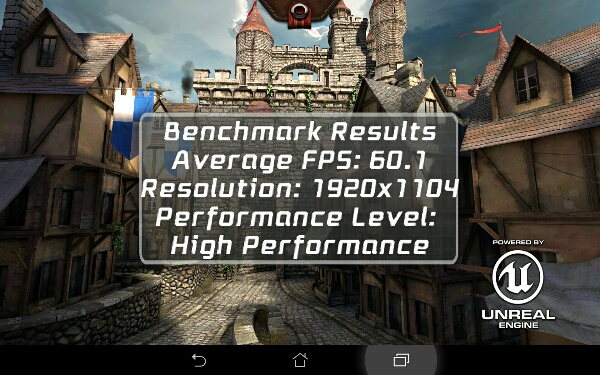 Even on Full HD, the tablet delivers very smooth 60.1fps in Epic Citadel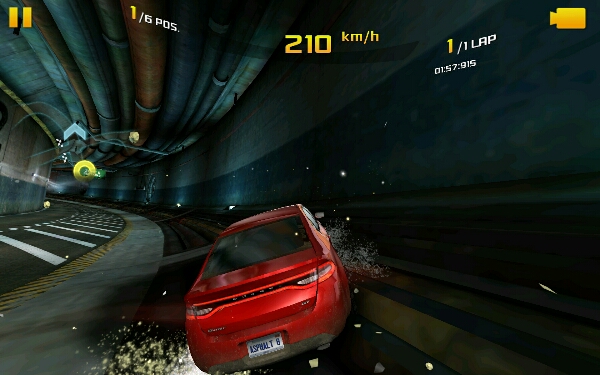 Performance is lag free even on high quality settings for Asphalt 8: Airborne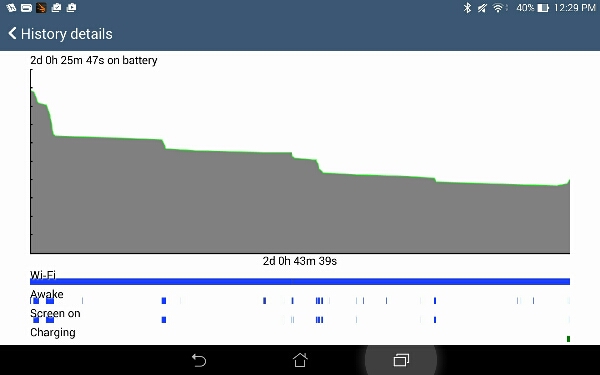 Battery life is exceptionally good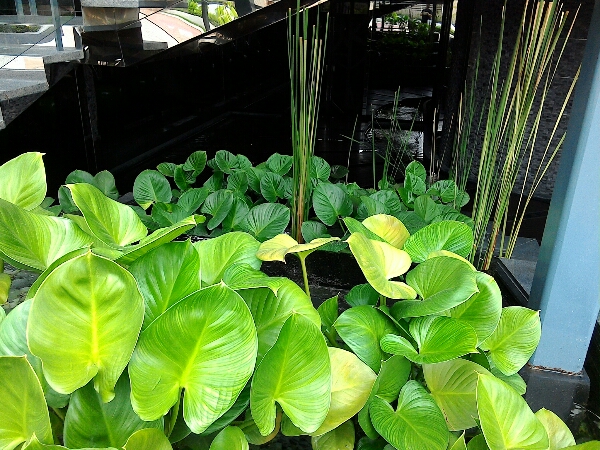 Despite just offering a 5MP rear camera, low-light performance is still very good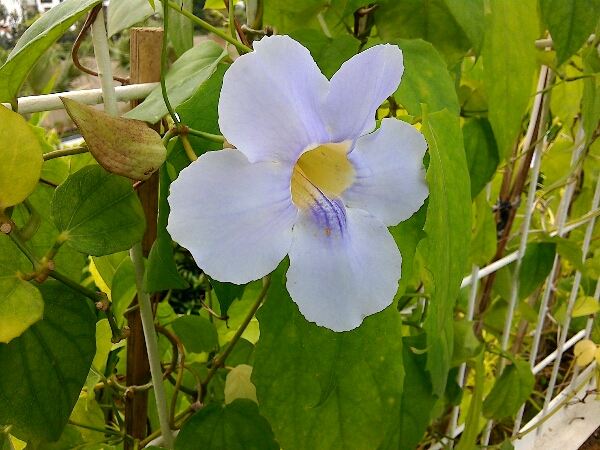 5MP, Auto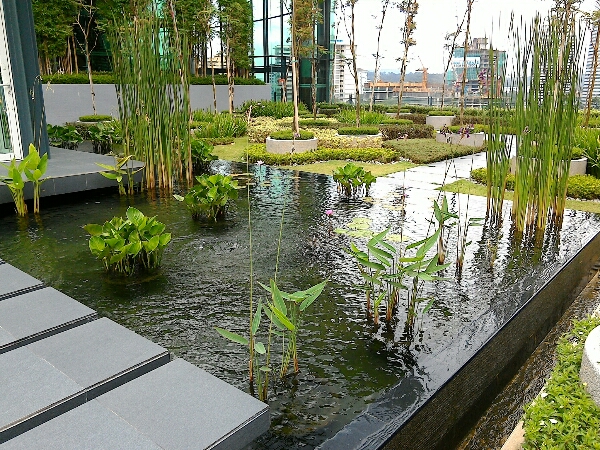 5MP, Auto
Conclusion - Premium, Top-of-the-line tablet for below RM1k
Overall, the ASUS MeMO Pad 8 ME581CL well deserves it's place as the top tablet in ASUS range of tablets for Malaysia. It's powerhouse performance and various high-end features ensure that you get to do whatever you want without having to sacrifice anything. While it officially retails for RM1099 it is currently available for as low as RM949 at certain third-party sellers making it an awesome value buy for just below RM1K. Apart from it's hot graphics, we can't find much issue with the tablet as even the 5MP rear camera provides great performance. Those who like to draw or use a stylus will definitely enjoy the AnyPen technology while those looking for a powerful yet powersipping (battery efficient) tablet will also enjoy the ASUS MeMO Pad 8 ME581CL. We hope that the limited features like dual Screen and Tap to Pay get some more attention in the future, but even without these, the MeMO Pad 8 ME581CL is one tablet more than worthy of your consideration.
Check out our unboxing video for the ASUS MeMO Pad 8 ME581CL
Check out our hands-on video for the ASUS MeMO Pad 8 ME581CL
*TechNave.com would like to thank ASUS Malaysia for providing us with the ASUS MeMO Pad 8 ME581CL tablet for this review. It allowed us to do a more in-depth review and highlight more features.