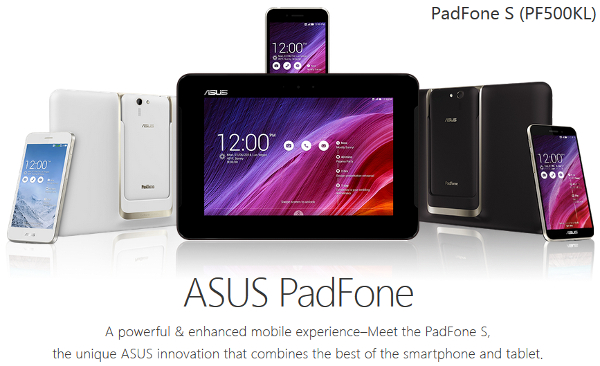 The ASUS PadFone series of smartphones feature smartphones capable enough to power a tablet dock and the new ASUS PadFone S could well be the best bang-for-your-buck PadFone of the bunch. Featuring water and shock resistance, 4G LTE, 4K and slow motion video recording the PadFone S is priced at a very affordable RM899. On top of that, it also has many more features and top-notch tech specs but for more details on that, do check out our full review of the ASUS PadFone S super smartphone below.
Design - Simple yet classy
The ASUS PadFone smartphones are designed to slot into a tablet dock and as such, the overall shape of the smartphone is dictated by the shape of the tablet dock. That being said, the ASUS PadFone S goes for a very simple design with rounded corners and brushed metal sides that angle out to the rounded back. The back cover is black and matte and quite comfortable to grip but the black brushed metal sides are coloured black as well, giving a classy understated look. The 5-inch display is covered by anti-fingerprint Corning Gorilla Glass 3 and to top it off, ASUS have made it shock resistant and water resistant to certain degree. According to ASUS you can drop it confidently from knee level and it can also take a splash or two. While we didn't try the water test, it did drop from about bed level and didn't have any dents, cracks or malfunctions afterwards. Build quality is obviously solid and the phone is not too heavy at 150g.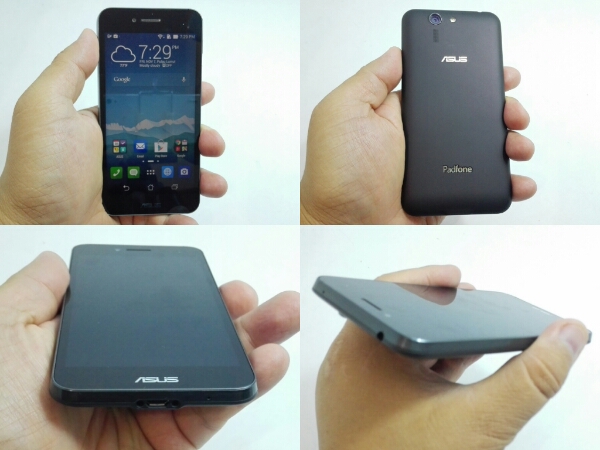 The ASUS PadFone S offers a simple yet classy design with brushed metal sides that slant at an angle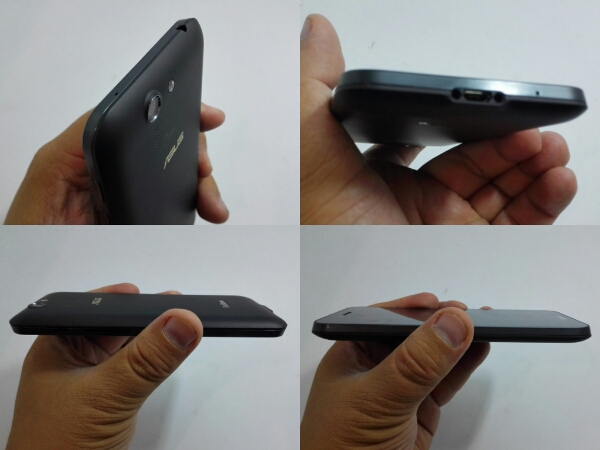 The rounded backside on the PadFone S makes for a very comfortable grip
The PadFone S Station tablet dock on the other hand looks to be a bit more of a stationary device, rather than a tablet you bring about. At the time of testing, ASUS only had engineering samples available but the design is rather large for a tablet with a 9-inch display. The bezels are very large for a tablet this size and while it is fairly thin, when combined with the 150g PadFone S, both weigh a rather heavy 664g making it more suitable as a desktop all-in-one device. That being said, the tablet comes with a higher resolution display at 1920 x 1200 pixels and offers dual front speakers for better audio.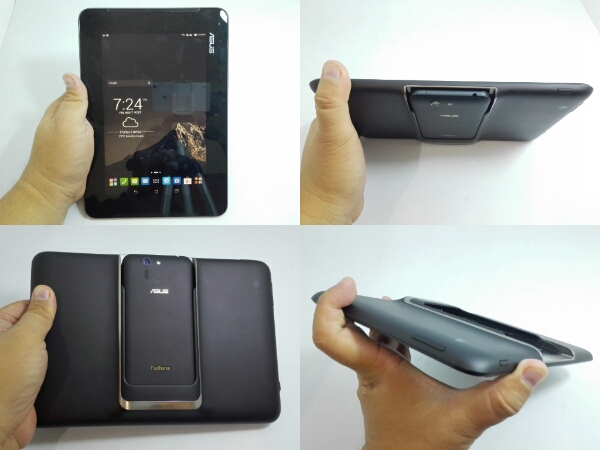 The ASUS PadFone S Station tablet dock offers a 9-inch display with dual-front speakers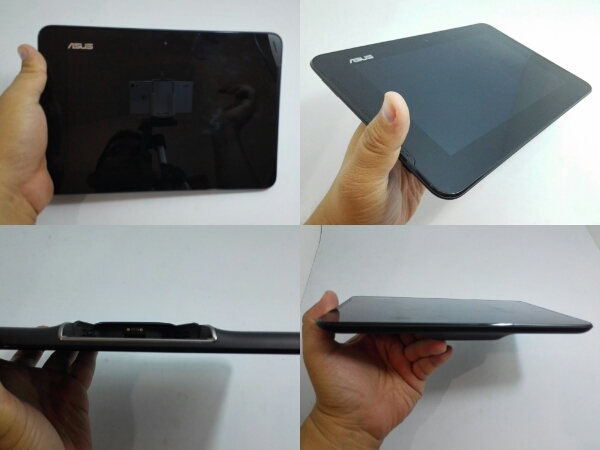 The ASUS PadFone S Station tablet dock
Tech Specs and Features - Flagship killer features
The most notable tech specs in the ASUS PadFone S include a 2.3GHz Qualcomm (MSM8974AB) Snapdragon 801 processor, 4G LTE Cat4 connectivity, NFC support, 802.11 a/b/g/n/ac WiFi and a 13MP rear camera with dedicated image signal chip. This means that it can take 4K and slow-motion video recording and thanks to the combination of PixelMaster technology and the ISP chip, you can get better overall camera performance. The full tech specs and features list for the ASUS Padfone S and ASUS PadFone S Station tablet dock are listed below:
ASUS Padfone S

2.3GHZ quad-core Qualcomm Snapdragon 801 processor
2GB RAM
16GB storage + 5GB ASUS Webstorage + microSD (up to 64GB)
5-inch display (IPS, 1920 x 1080 pixel resolution, 60ms touch response time)
13MP PixelMaster rear camera (autofocus, LED flash, ISP) + 2MP front camera
143.4 x 72.5 x 10 mm | 150g
supports 4G LTE Cat4, WiFi 802.11ac, Bluetooth 4.0, Miracast, NFC
features dual front speakers, dual-SIM and GPS
Android 4.4 KitKat
2300 mAh battery
Available in black, gold, red and white
See our hands-on video of the ASUS PadFone S, right down to the 4K video recording feature
ASUS Padfone S Station (tablet dock)

9-inch display (1920 x 1200 pixel resolution)
features dual front speakers and front camera
4990 mAh battery
250.4 x 172.3 x 11.6 mm | 514g
See our hands-on video of the ASUS PadFone S Station tablet dock
In addition to packing in it's own separate battery, the tablet dock can also charge the Padfone S smartphone, but since we were using an engineering sample we couldn't test this out completely. The Padfone S smartphone itself slots in and out of the tablet dock with ease and you don't need to turn off the phone or press any menu or app. Just take it out or slot it in, it's that simple. That being said, not all apps automatically transfer to the tablet display automatically. You may have to go into the settings menu to set it, but if you're watching a movie on the smartphone, you can easily continue the movie on the tablet dock with no issues. One feature which isn't mentioned much is the Qi compatible wireless charging but this is because it currently isn't enabled yet. However, it does offer some measure of future proofing if or when you get your hands on a Qi wireless charger.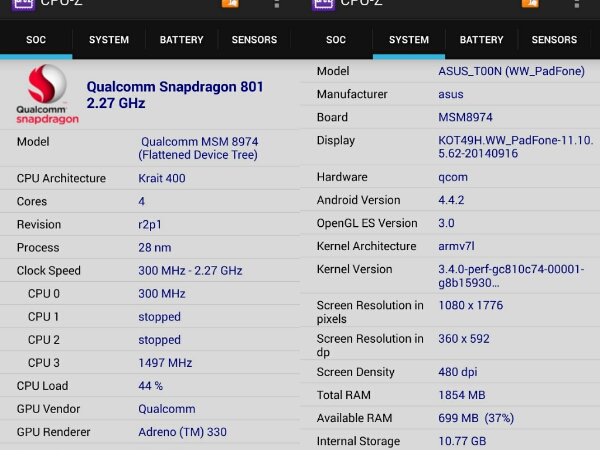 The ASUS PadFone S is powered by the Qualcomm Snapdragon 801 processor, one of the latest in the market
Thanks to the Qualcomm Snapdragon 801 processor, the PadFone S can do certain things that the ASUS ZenFone range of smartphones cannot and this includes 4K video recording and slow motion video. In addition, ASUS have included a dedicated Image Signal Processor chip for taking better quality pictures, providing faster auto-focus and what ASUS claims to be letter low-light performance. Like other PixelMaster cameras features like Time Rewind, which allows users to pick and choose 2 seconds before and 2 seconds after the shutter has been pressed and Low-Light mode which offers unrivaled performance in low-light but sacrifices resolution are also available. For video recording there is also the time-lapse mode for when you want to take videos of processes or sunsets.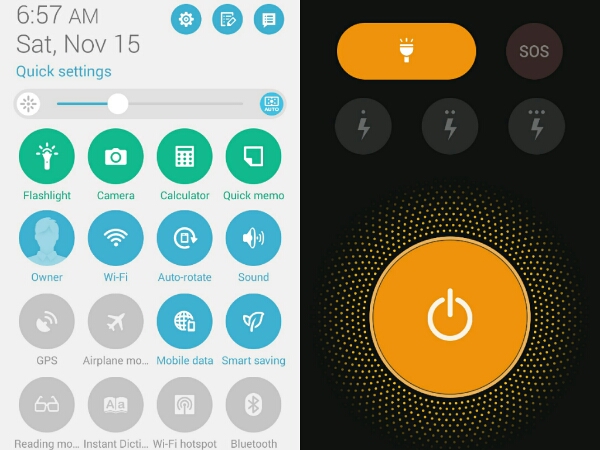 The ZenUI interface comes integrated with the ASUS PadFone S
Performance - Better or equal to a flagship smartphone
While some devices may boast flagship smartphone features, the ASUS Padfone S actually delivers flagship smartphone level performance. This includes an AnTuTu score of 41642, placing it in the same league as the Samsung Galaxy S5 or HTC One M8 and managing to beat out the Galaxy Note 3 and Xiaomi Mi 3. On 3DMark, the Padfone S maxed out most of the tests but got a very high score of 19739 on the Ice Storm Unlimited benchmark, placing it higher than even the Apple iPhone 6. In Epic Citadel it gets a score of 58 frames per second on full HD settings which is certainly very impressive.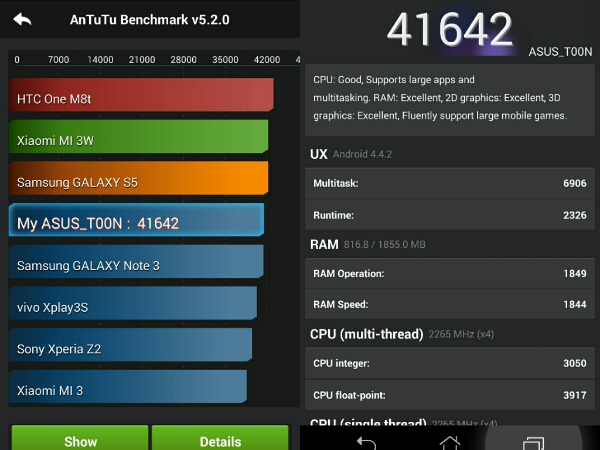 The ASUS PadFone S delivers AnTuTu performance on par with flagship smartphones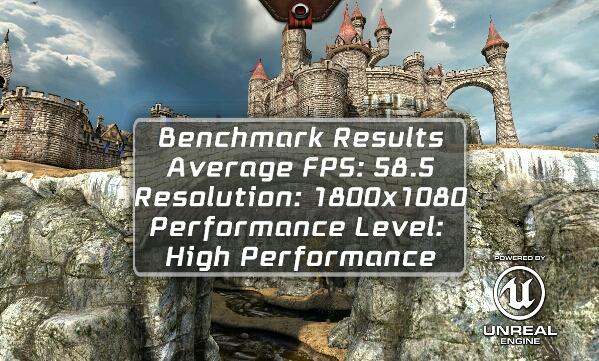 Epic Citadel performance on full HD settings is impressive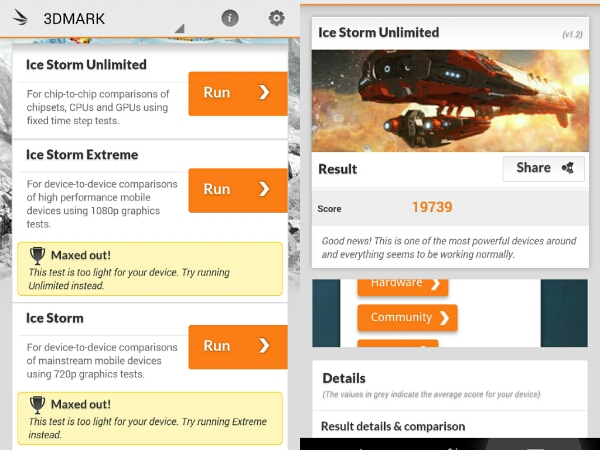 The ASUS PadFone S maxes out 3D performance on 3DMark

In real- life testing the PadFone S delivers extremely good performance, with Asphalt 8:Airborne playing smoothly even on high visual quality settings while the audio is quite loud and clear. Moving it up to the higher resolution tablet results in the same smooth performance but the dual front speakers on the tablet are a bit louder and offer a slightly more even audio experience. Heat management is really excellent, with the FonePad S only getting hot when you use the GPS for extended periods (like the whole day for example).
Check out the gaming performance of the ASUS PadFone S and the ASUS PadFone S Station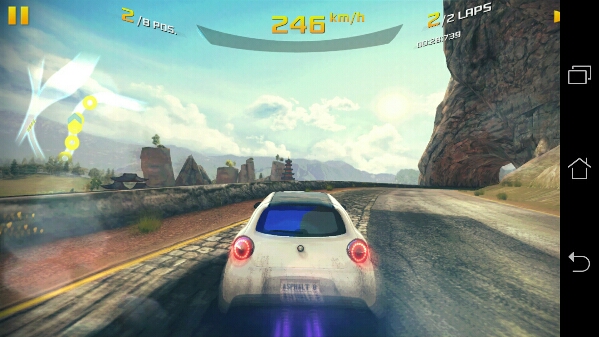 Asphalt 8:Airborne performance was super smooth even on High visual quality settings
One other area that the PadFone S surprised us is battery life. One would think that with a higher-resolution 5-inch display, that you'd get the same or worse performance than the ZenFone 5 but even on heavy usage, the PadFone S can last about 1 day and a half. Continuous heavy usage cuts this down to about 8 hours but on the other hand, you can charge back to 100% in a little bit more than 2 hours, which is quite fast all things considered.
Battery performance was surprisingly good, with about 1 day and a half of heavy usage
The camera performance is definitely better than the ASUS ZenFone 6, despite the same 13MP megapixel resolution. In fact, it is nearly on par with the 20.7MP camera sensors with smooth lag free shots and video recording, perhaps due to the image signal processing chip. Details are crisp and the autofocus fast while the slow motion and 4K video recording features are also excellent. Low-light performance was also improved with lighter shots in the dark, placing it ahead of practically every other cameraphone in the market. While the rear camera is truly excellent, the 2MP front camera is just average but still manages to deliver reasonable selfie shots when necessary.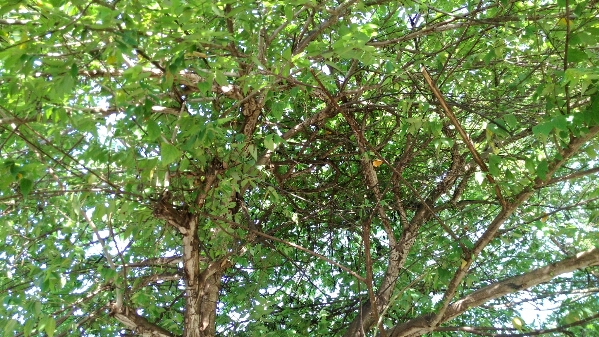 Capture all the details with the 13MP rear camera and ISP chip

13MP, Auto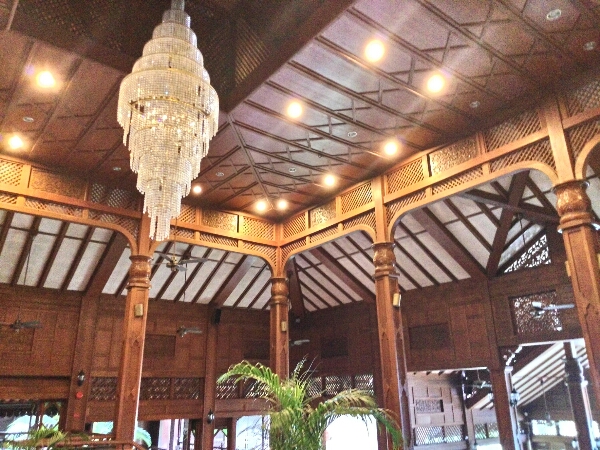 13MP, Auto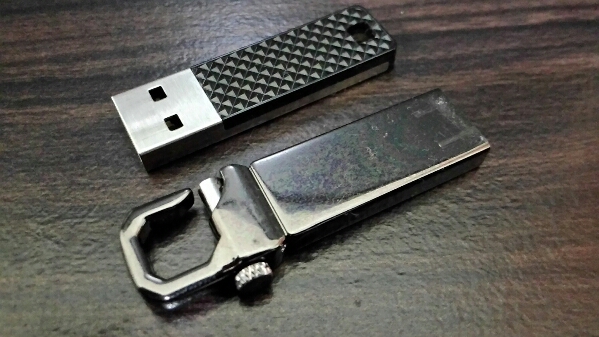 13MP, Auto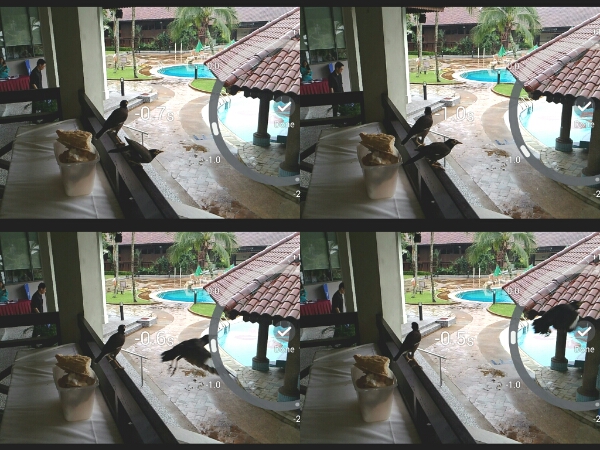 Time Rewind mode, note crystal clear image quality regardless of the frame
Check out the ASUS PadFone S slow motion video recording

Price - Almost unrivaled value
At RM899, there is practically no smartphone around that can match the ASUS PadFone S in terms of value for money. While the OnePlus One would have offered similar tech specs and features, it is now more than RM1K. The closest rivals in terms of tech specs would be the Xiaomi Mi 3 or Huawei Honor 6, but both don't offer the same level of performance and neither are as shock or water resistant as the PadFone S. If you want the PadFone Station S tablet dock you will have to add on RM499 which does make this a bit pricy, but if you've ever wanted a truly powerful and capable all-in-one device then this ASUS PadFone S smartphone and tablet combo could be perfect for you. Sellers are already offering the two at reduced prices (eg: RM859 + RM439) so it should take some of the sting off of getting both devices at once.
Conclusion - A super smartphone indeed
Overall, the ASUS PadFone S is an excellent smartphone, totally living up to the super smartphone billing ASUS is giving it. Offering excellence in performance, battery life and bang-for-your-buck value, it is hard to find any faults with the smartphone component itself. Featuring a tougher build, water resistant body and better than average battery life the PadFone S is very nearly the perfect all-in-one mobile device, with the only exception being the front camera. The other tech specs alone guarantee that you future proof your smartphone needs for the next couple of years and the value it's low low price gives is unmatched by any other smartphone. However, the tablet component is a bit of a let down as we were expecting a bit more in terms of tablet design, considering all the great work ASUS have been doing with their FonePad and MeMo Pad tablets. Be that as it may, I have to say that I have ditched my previous flagship smartphone for this flagship killer and now use it as my daily smartphone for any occasion. It is a decision that we think you should definitely consider as well.
Wonder what comes in the box with the ASUS PadFone S?
*TechNave.com would like to thank ASUS Malaysia for providing us with the ASUS PadFone S and PadFone S Station for this review. It allowed us to do a more in-depth review and highlight more features.