ASUS ROG Phone 2 review - This is seriously one badass gaming smartphone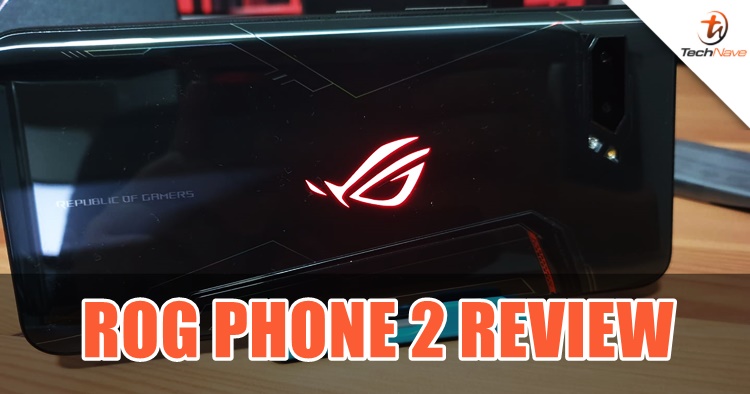 It's becoming inreasingly clear that smartphone brands are trying to win the hearts of gamers all around. They introduce game optimization software, new waterfall displays for additional buttons, and also make their gaming devices as affordable as possible for the masses. Then, along came the ASUS ROG Phone 2.
The first ROG Phone last year was a fan favourite and won our hearts, at the time it had the best gaming capabilities that any mobile gamer could ask for and it was quite difficult to think how the successor could be any better. Suffice to say, the ROG Phone 2 is like a Pokemon Mega Evolution and we mean it because IT'S THAT GOOD. Read below to find out more.
Design - A really big boi
For this year's model, the ROG Phone 2 doesn't stray very far from the first design. At most, the phone has become longer measuring up to 6.59-inches and the fingerprint sensor has been relocated to the front as an in-display scanner. There are also some shiny rainbow colour effects of the ROG brand name and lines along the surface if you shine some light on it, which is really cool.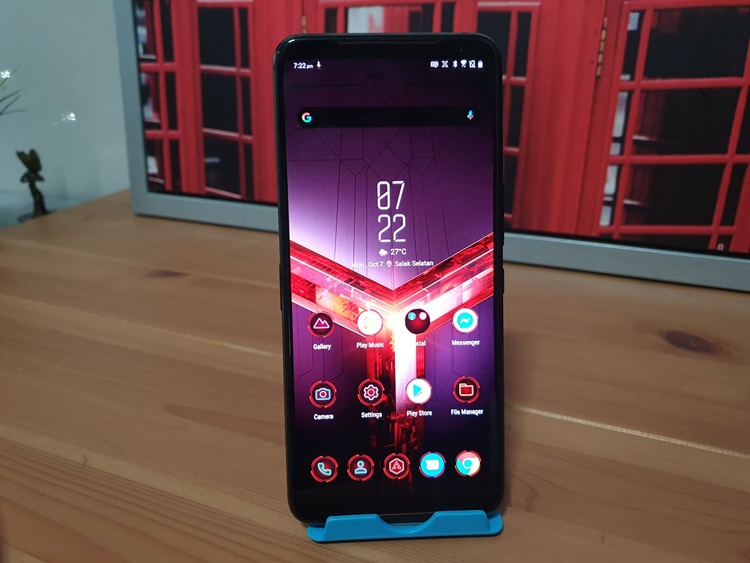 The ROG Phone 2 is now a bigger boi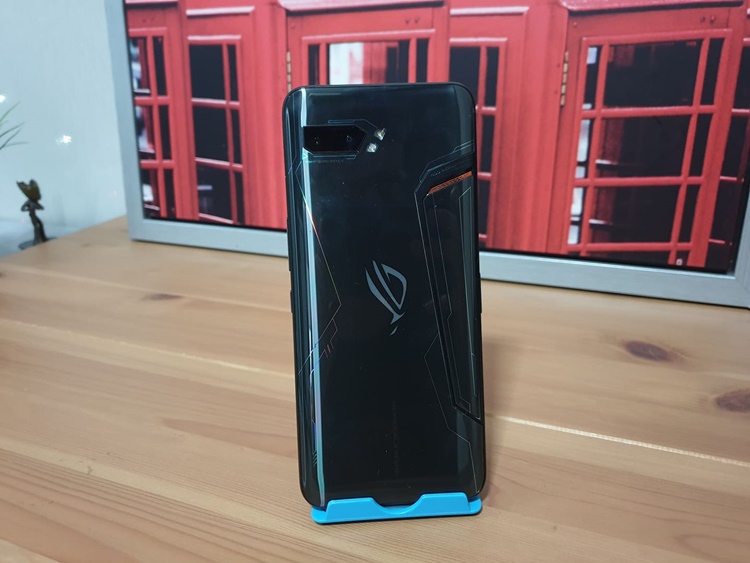 The back design, just some slight changes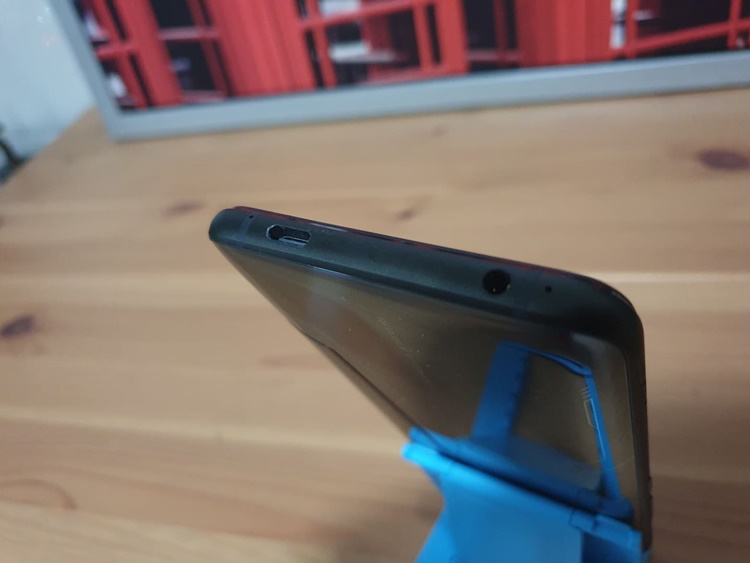 The 3.5mm headphone jack is still here to stay, thank goodness!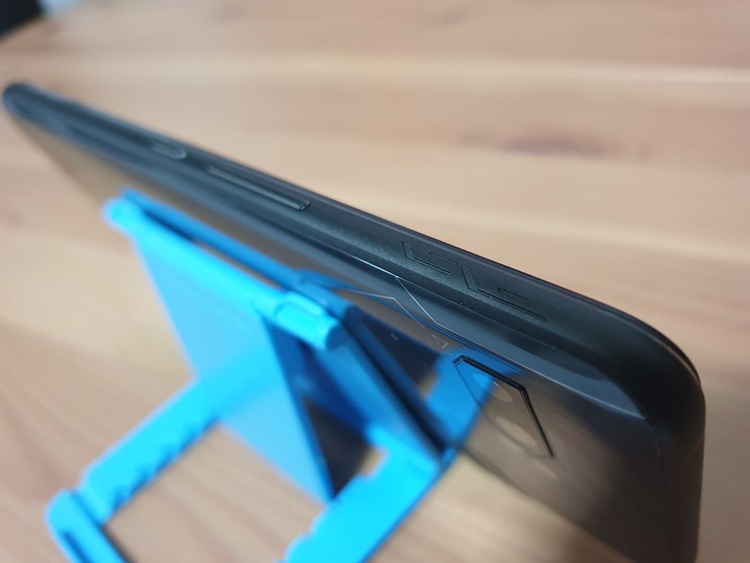 AirTriggers II on the top and bottom (right side), ASUS also removed the third AirTrigger symbol at the bottom left but the squeeze function is still there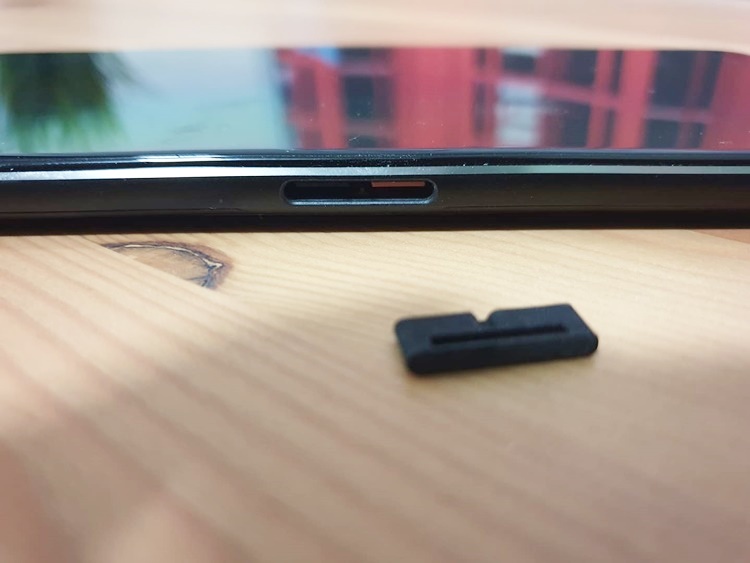 The AeroActive Cooler II connector is also back, keep in mind that the first AeroActive Cooler fan is not compatible with the ROG Phone 2
Aside from that, the ROG Phone retains most of the important design features such as the AirTriggers II, 3.5mm headphone jack, AMOLED display, dual front stereo speakers and the connector for the AeroActive Cooler II. Can't really complain here except that it definitely isn't something for the weak handed.
Tech specs and features - Up another level
Here are the tech specs of the ASUS ROG Phone 2:
Qualcomm Snapdragon 855+, clocking up to 2.96GHz, Adreno 640

12GB of LPDDR4X RAM

512GB and 1TB internal storage (UFS 3.0)

Measures 170.99 x 77.6 x 9.48mm, weighs 240g

6.59-inch AMOLED display (Gorilla Glass 6, up to 120Hz)

48MP (f/1.79) + 13MP (125° ultra-wide) dual rear camera, 24MP (f/2.0) front camera

Features In-Display Fingerprint Scanner, Face Unlock, Side-mounted connector, USB Type-C, dual front-facing stereo speakers with DTS:X Ultra, AirTriggers II, 30W Quick Charge 4.0

Supports WiFi 802.11a/b/g/n/ac (2x2 MIMO), 4G LTE, WLAN 802.11ad 60GHz, Bluetooth 5.0, NFC, DTS:X Ultra 7.1 virtual surround sound, Qualcomm aptX Adaptive

ROG Gaming UI based on Android Pie

6000mAh battery
Instead of integrating a Qualcomm Snapdragon 855 chipset, they went on straight to the SD 855+ because why not? Furthermore, the clocking capability can still be adjusted to 2.96Hz and not to forget, there's 12GB of RAM as well as a crazy amount of storage all the way up to 1TB! The refresh rate has even been upgraded to 120Hz but do we really need that? Well, why not?
Granted, there are a ton of mobile games that can't pass 60Hz. But thankfully, the ROG Phone 2's Game Genie (a.k.a. Armoury Crate) actually shows us what games are available for 120Hz (check the full list here), as well as which games are optimized for the TwinView Dock II. That said, unlike other game management apps from other brands, the Game Genie automatically adds in any game installed and from there, you can choose to adjust the FPS, clocking speed, RGB colour style and more however you like.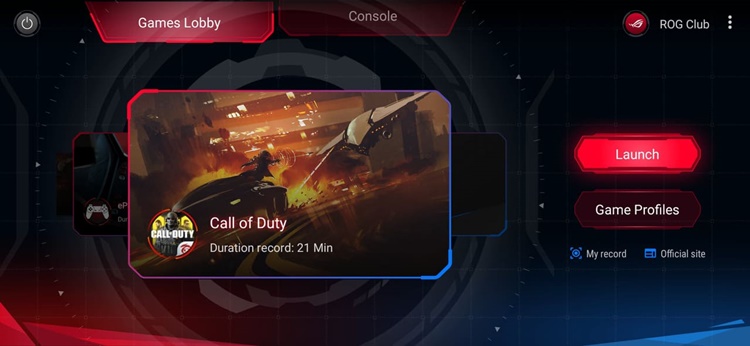 Game Genie revamped!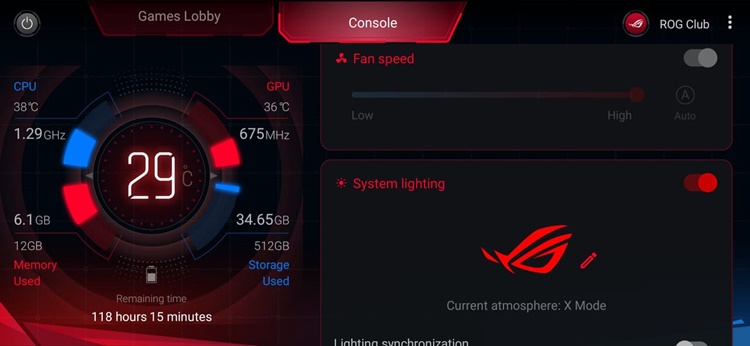 As usual, this is where you monitor the details and adjust the settings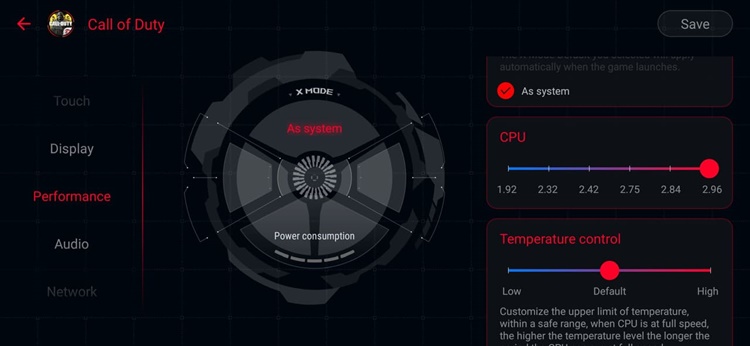 All games have a gaming profile which is customizable
ASUS has also made some improvements to the cooling technology. The GameCool II this time has a new 3D vapour chamber design and with the new AeroActive Cooler II, it certainly helps to cool down the gaming beast more than before. To add on, I also noticed the dual front-facing stereo speakers have been upgraded with DTS:X Ultra. From my experience, you can actually pinpoint the footsteps and gunshots in CoD Mobile better. Maxing the background music didn't feel like breaking the phone either.
The AirTrigger was one of the best features on the first ROG phone so it's obvious that it made a comeback for this version as well. The AirTrigger II now offers both tapping and sliding motions and is even more sensitive now with a vibration latency to just 20ms.
Technically speaking, this means that you can just rest your fingertips on top of them and do a light push to activate them. However, this is not always a good thing as I sometimes found myself stop shooting in CoD Mobile even if I'm still pressing on them. A tiny bit of pressure off the hook will deactivate it and I really wish that ASUS will send an update to fix this.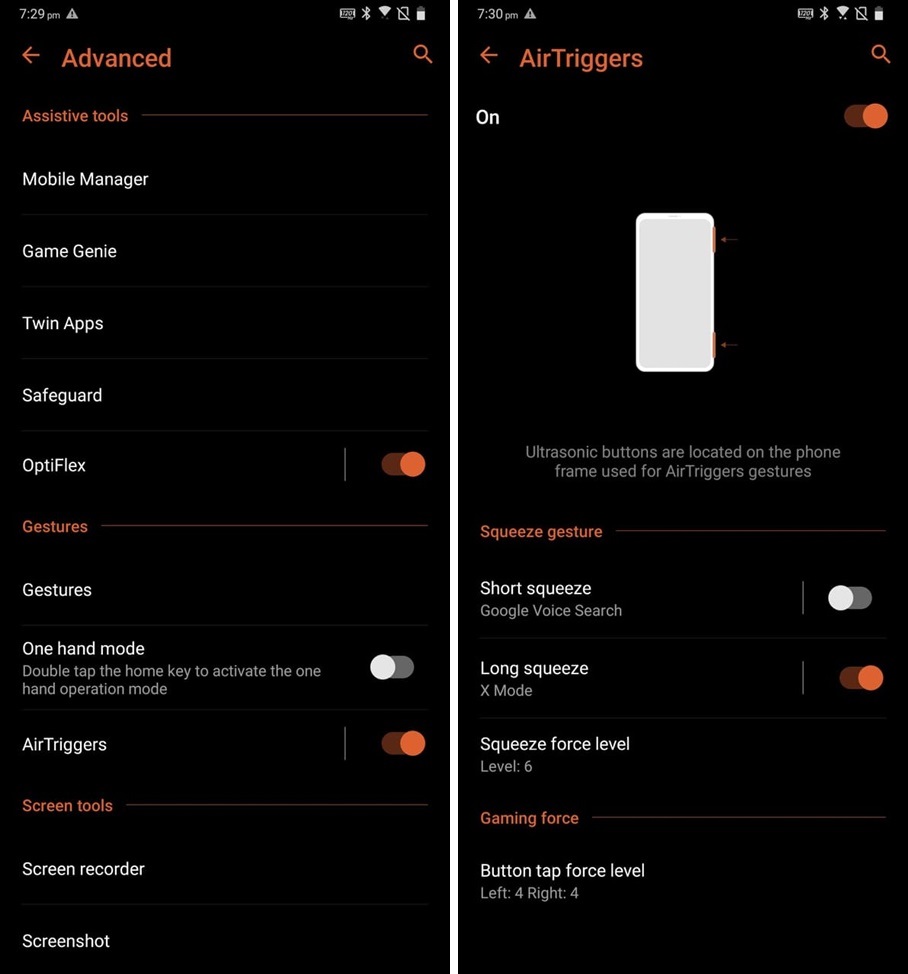 You can find AirTriggers II in advanced settings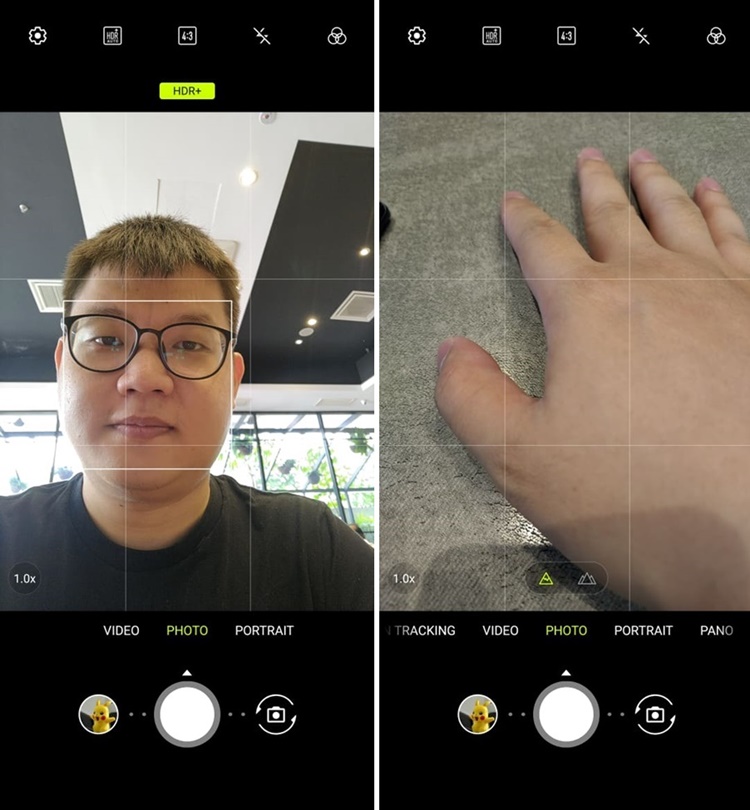 Camera user interface, the ROG Phone 2 is also capable of taking RAW format images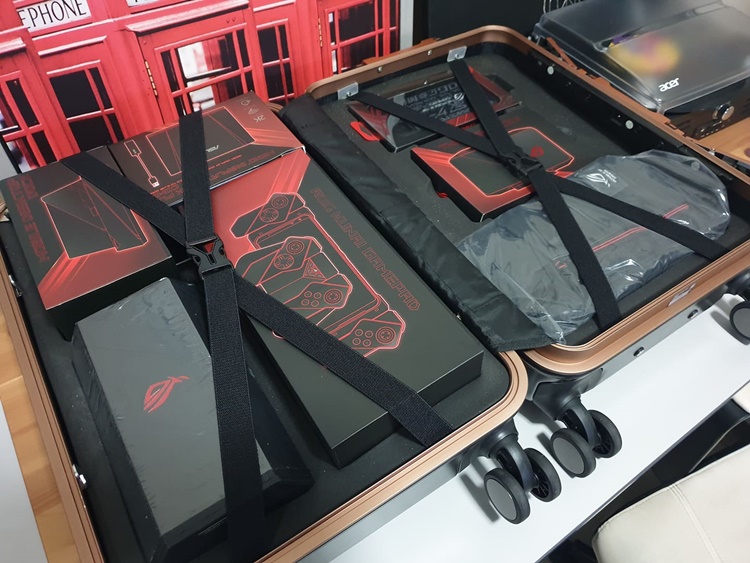 The ROG Superpack that cost RM6999 with all the gaming accesories!
Before I forget, it's also worth mentioning that ASUS has integrated a multiple-antenna system so that makes this the first ASUS phone to have it. This is something that shouldn't be overlooked, as there are a total of four antennas strategically placed around the phone for the best WiFi signal during gaming. Speaking of WiFi, players can toggle switching between WiFi and 4G via Game Genie. Besides that, I didn't encounter any issues in network calling and GPS.
Performance - COME AT ME, BRO
If the ROG Phone was the best gaming phone of 2018, it's natural to see the ROG Phone 2 as the next successor and true enough, it easily took the top spot in the AnTuTu score and its 3Dmark score blasted through the rooftop with a combined score of over 9000 points (see what I did there?). During the GameBench testing, I was surprised to find that the phone managed to push Asphalt 9's FPS limit almost reaching 60Hz (usually it's just 30Hz on other flagships), while the new popular Call of Duty Mobile can reach up to 60Hz flawlessly on max settings. It's just a different level for the ROG Phone 2 here.
Call of Duty Mobile recorded on the ROG Phone 2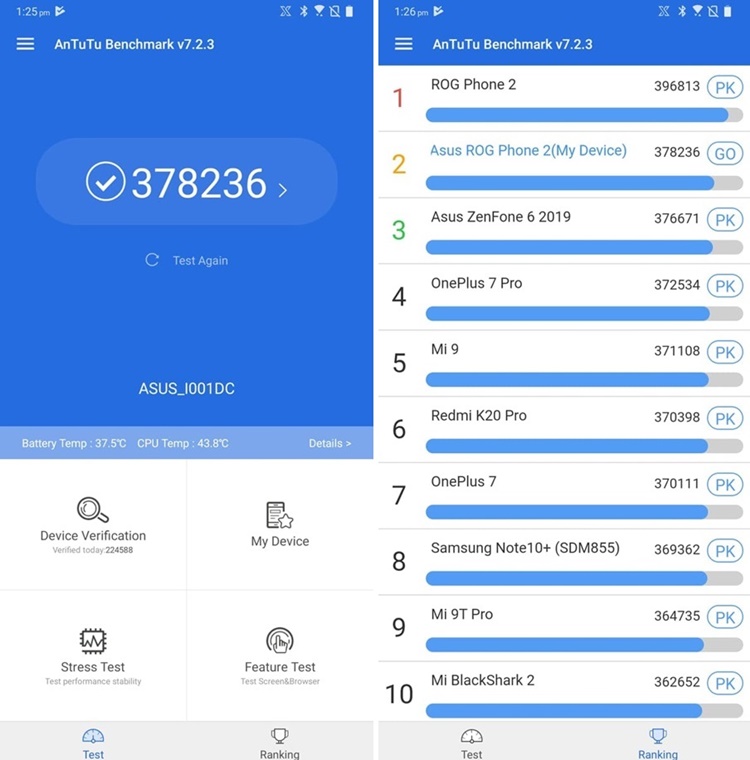 The only one that can't beat the first place is itself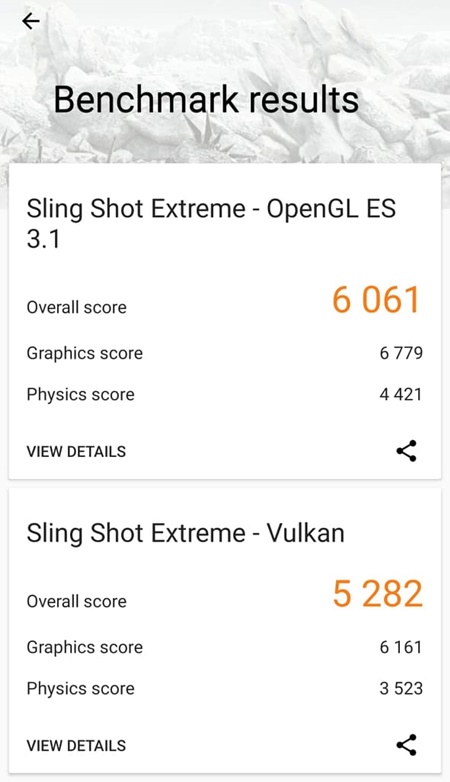 Holy, look at that 3DMark score!!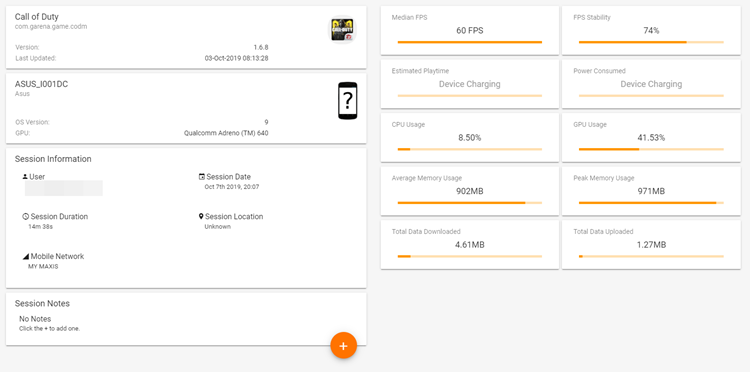 Gamebench result from COD Mobile, much impressive
Asphalt 9 reaches over 50fps on the ROG Phone 2, it's a new record!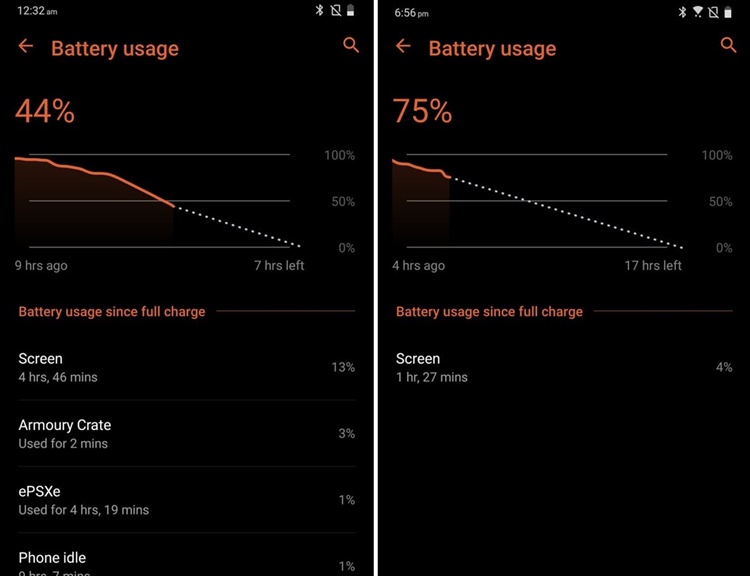 On the left screenshot, my colleague was playing ePSXe games for four hours and it only reached 44% after the whole day. While on the right, you could theoretically go on for 17 hours without doing much
"But will the battery drain fast if I game on it?" On paper, it's easy to assume that it would since the phone has an amazing display, coupled with RGB, and hardware on steroids. So if you max out everything, it probably should right? Well, to our surprise - it can last several hours from graphics intense games for around 6 hours more or less (results may vary on different games). As a working adult, I'd call it a day before the phone even needs to be recharged (but it may be different for some more hardcore mobile gamers).
In addition to that, gaming that long will certainly make the phone kinda hot, so you will need to slap on the AeroActive Cooler fan at all times if you're planning to have a gaming marathon. Oh, and with the 30W Quick Charge 4.0, it easily fully recharges itself within an hour and a half more or less. It took forever just to drain the 6000mAh battery, so normal usage without gaming can easily last two days.
So far, everything sounds great on the ROG Phone 2 but not everything is perfect. Even though the dual rear camera has been upgraded as well, I didn't find the photo quality that much of an improvement. That's not to say it's terrible, the cameras did their job, the ultra-wide is nicer this time without the fish-eye effect but when it comes to indoors with dim lights, the photo quality loses its appeal. Despite that, customers who are getting this phone aren't going to care much about the cameras. Anyway, you can check out our photos below, as well as some fantastic shots from ASUS Zenfone Global Ambassador, Peter M Tan (check out his Instagram page here!).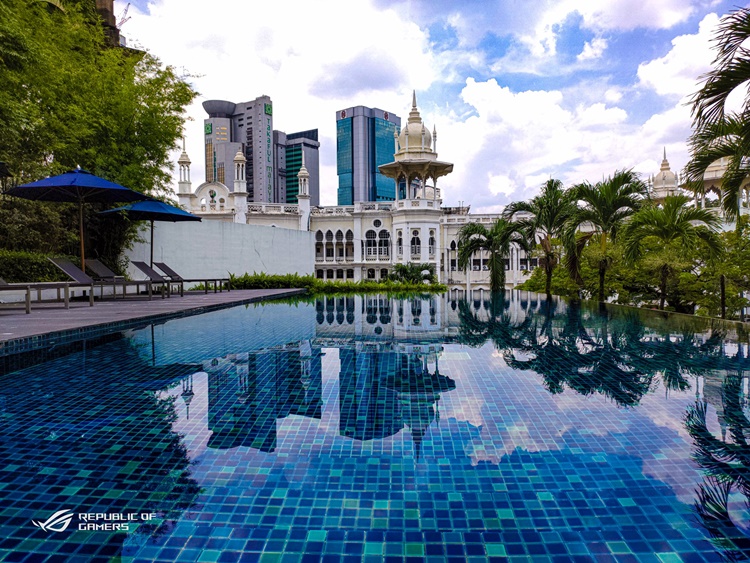 Amazing colour contrast there! (photo credit to Peter M Tan)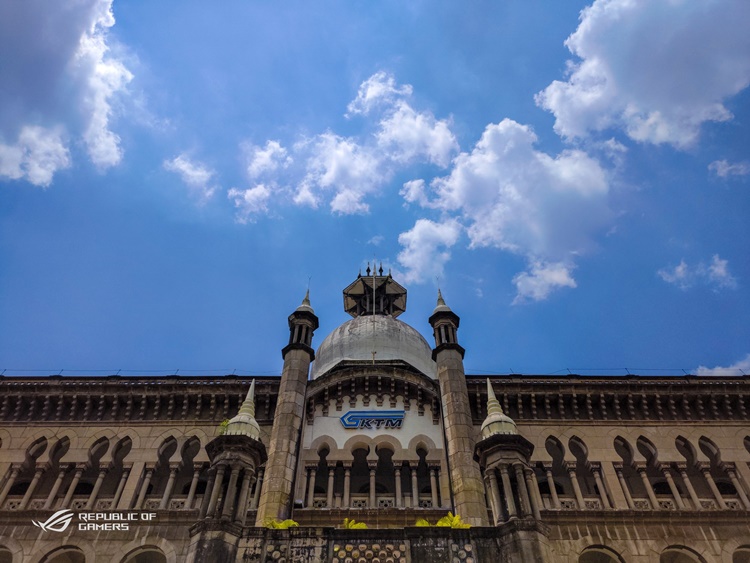 In the hands of an expert photog, the cameras can really shine through (photo credit to Peter M Tan)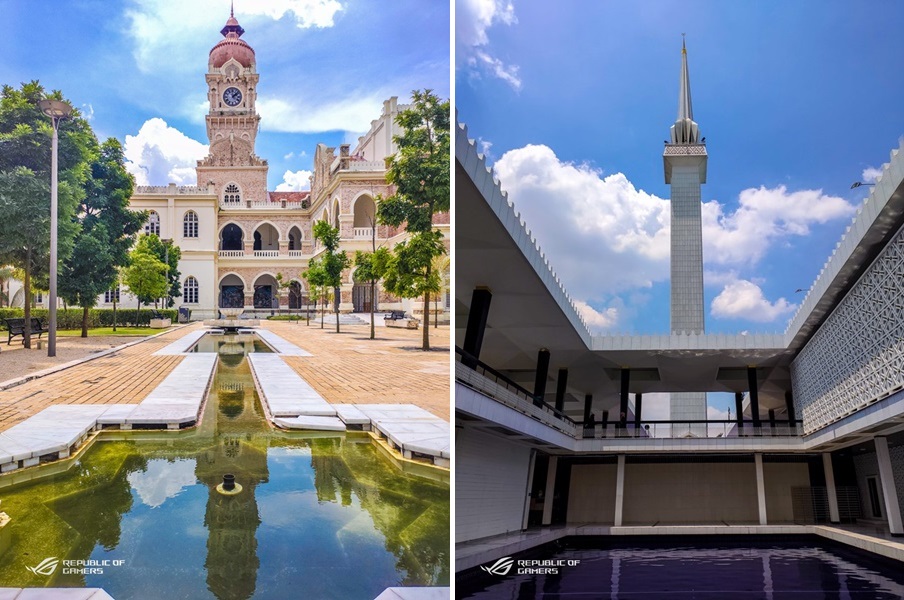 Ultra-wide shots are really useful for these kind of shots (photo credit to Peter M Tan)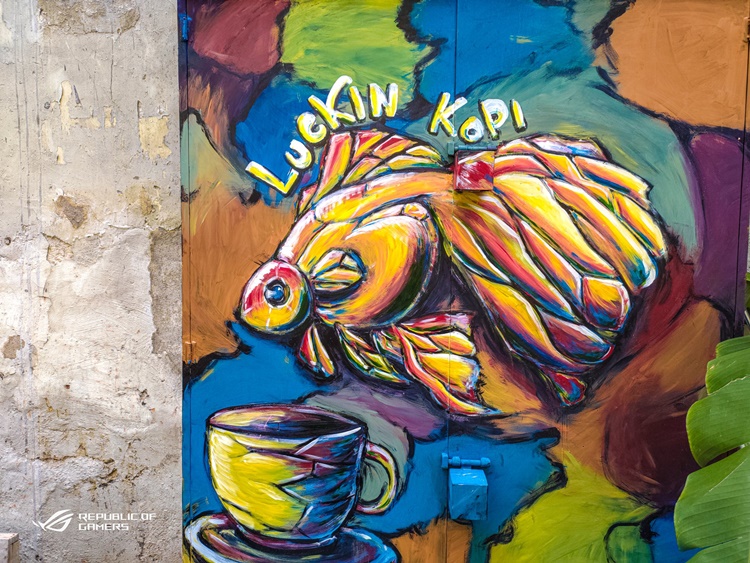 Thankfully, the ROG Phone 2 camera software does not alter the scenery too much, offering authenticity. (photo credit to Peter M Tan)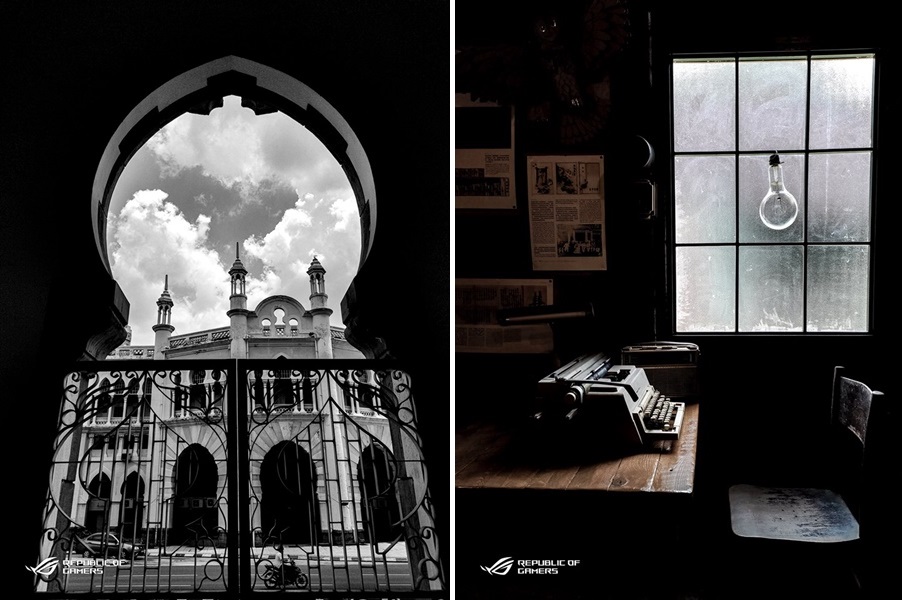 To solve the low-light problem, filters can come in handy (left), or you can just play around with the Pro Mode to adjust the light sensitivity (photo credit to Peter M Tan)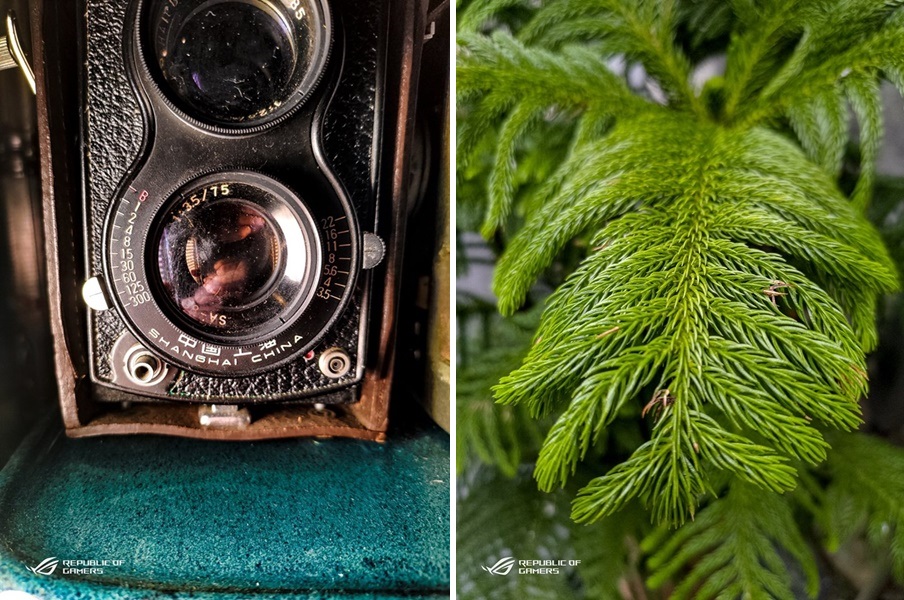 The close-up shots have some distance limitations, but you can still see the details and grittiness (photo credit to Peter M Tan)

Panorama shot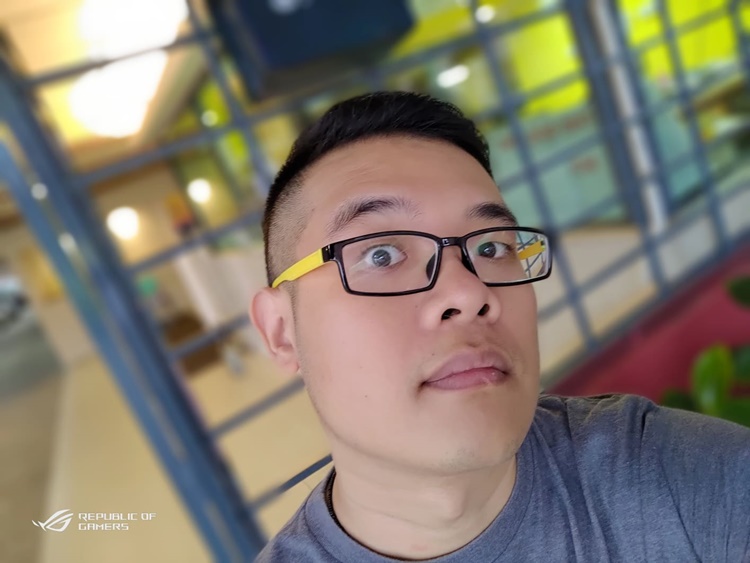 Selfie shot with portrait mode on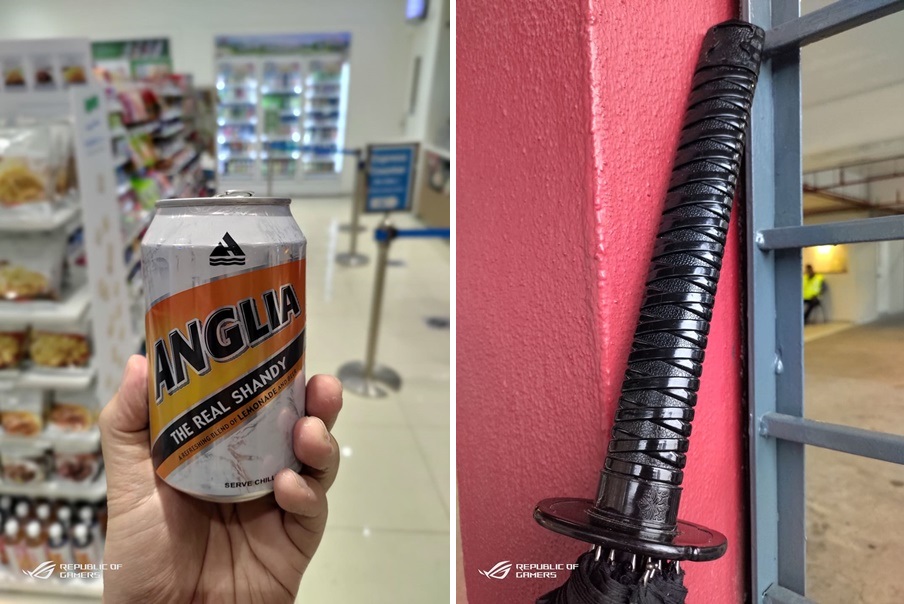 Another portrait shot using the rear camera (left) and a normal photo shot (right)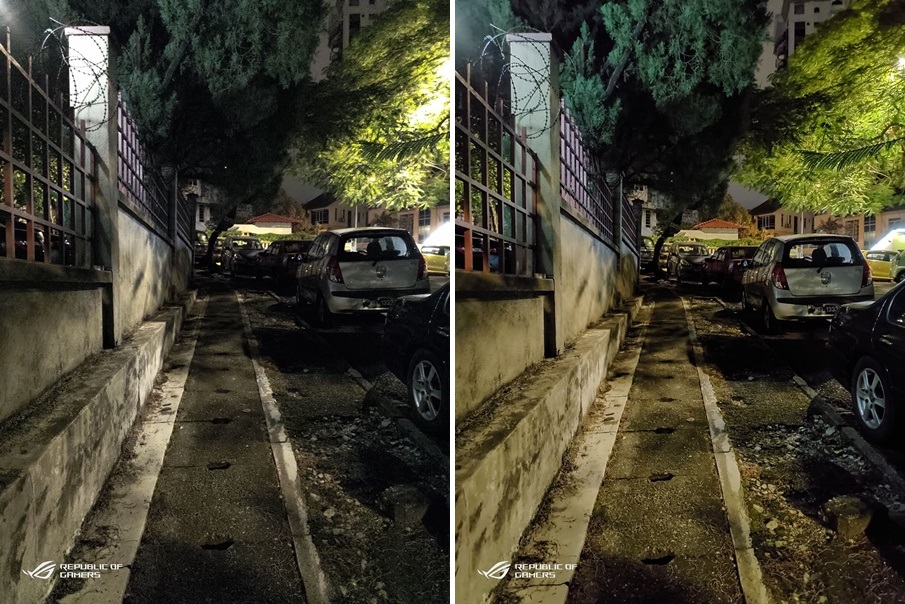 Low-light shot (left), the night mode (right) really helps a lot
Conclusion - Definitely a worthy purchase for a serious mobile gamer
Looking back at the first ROG Phone, the ROG Phone 2 is definitely an improvement as it has fixed some of the things I didn't like back then. This includes the ridiculously good battery performance, better sound quality, and the improved Game Genie app. The AirTrigger is kinda in between as I have a problem of pressing hold because it's too sensitive, but overall, there is very little to complain about.
As a gaming smartphone, it's only fair to compare to the likes of the Razer Phone 2 and Black Shark 2 Pro that has been promoted heavily in Malaysia. Among the three, the Razer Phone 2 is unfortunately the weakest here using last year's tech specs (SD 845) and costs RM3449, in which case you're better off buying the ROG Phone 2 starting from RM3499 that offers a lot more.
However, the Black Shark 2 Pro is the more affordable one with a starting price of RM2499. That's the 8GB + 128GB variant, the 12GB + 256GB variant is RM2999 which is still cheaper, but both the Black Shark 2 Pro and ROG Phone 2 have a lot of things in common. Regardless, the latter still has the AirTrigger and a variety of gaming accessories. The choice is yours.
But what do YOU think? Is the ROG Phone 2 the one to go to for a gaming smartphone? Is it the best gaming smartphone of 2019 like we think it is? Let us know in the comments below and stay tuned for more tech gadget reviews at TechNave.com.
Asus ROG Phone 2 Specs & Price >