ASUS ZenFone 2 Laser review - Affordable 13MP Cameraphone with excellent battery life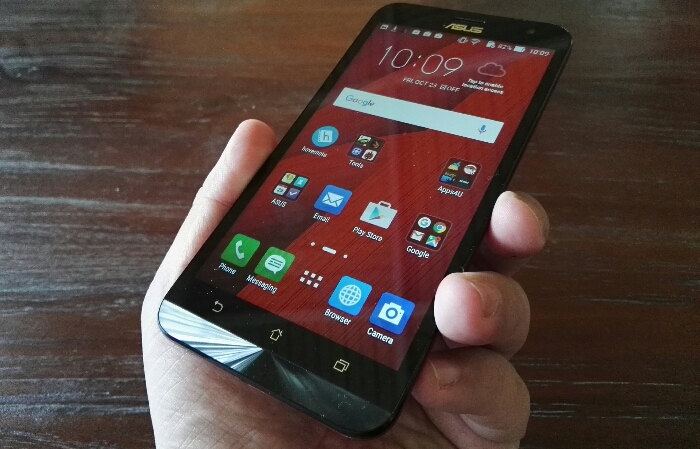 Not too long ago, cameraphones were rather expensive devices that provided excellent camera performance and features while being a smartphone at the same time. They usually had larger than average or phablet-sized displays which when coupled with their more powerful cameras usually resulted in having rather poor battery life. However, times are changing and we now have smartphones like the ASUS ZenFone 2 Laser ZE550KL which not only offers a 13MP PixelMaster camera and laser autofocus but also a 5.5-inch display for just RM799. Is it the affordable energy efficient cameraphone phablet for Malaysia's masses? We find out in our review of the ASUS ZenFone 2 Laser ZE550KL below.
Design, Tech Specs and Features - Surprisingly well-balanced mix of highs and mediums
Looking much like the more premium ASUS ZenFone 2 ZE551ML, the ASUS ZenFone 2 Laser ZE550KL has a matte plastic back and the same slim design with a stylish concentric circle panel on the front. This isn't a bad thing though as the curved back still fits well in the palm of your hand for a comfortable grip. Volume controls are also on the back while the power button is on the top but from a design standpoint not much is different. The only major difference here is on the inside as it now sports a Qualcomm Snapdragon 410 processor and the battery is also removable. This means you can swap out a spare if you're running low, unlike most of the earlier ZenFones. The full tech specs and features list are as follows:
64-bit 1.2GHz quad-core Qualcomm Snapdragon 410 processor
2GB LPDDR3 RAM
16GB storage + up to 128GB microSD
5.5-inch display (IPS, 1280 x 720 pixel resolution, Corning Gorilla Glass 4, oleophobic anti-fingerprint coating)
13MP rear camera (PixelMaster, Laser Autofocus, Dual Tone LED Flash) + 5MP front camera (PixelMaster, fix focus, wide view)
supports GPS, WLAN 802.11 a/b/g/n, Bluetooth V4.0, Dual SIM card (SIM1 support 2G/3G/4G LTE, SIM2 support 2G/3G/4G LTE), Dual SIM Dual Standby
77.2 x 152.5 x 3.9 ~ 10.9 mm | 170g
Android 5.0 Lollipop
3000 mAh battery
Available in black, red and white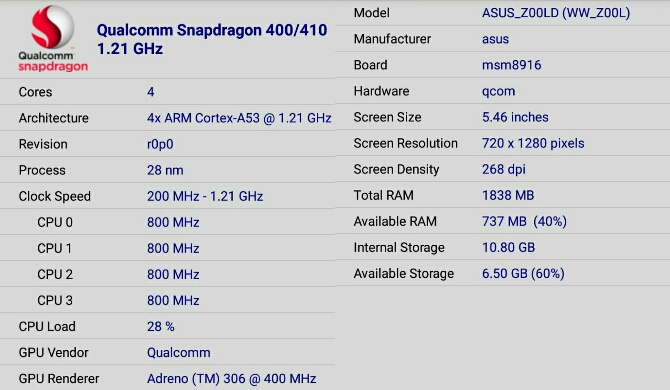 The ASUS ZenFone 2 Laser ZE550KL gets a Qualcomm Snapdragon 410 processor with 2GB RAM
Featuring a large yet responsive 5.5-inch display, stand-out features of the ZenFone 2 Laser ZE550KL include the latest drop and scratch resistant Corning Gorilla Glass 4, 4G LTE dual SIM connectivity and a 13MP PixelMaster rear camera with dual-tone LED flash and infrared or laser autofocus. All three features were previously found in much higher-end flagship cameraphones (and most of them don't have the newer Gorilla Glass 4).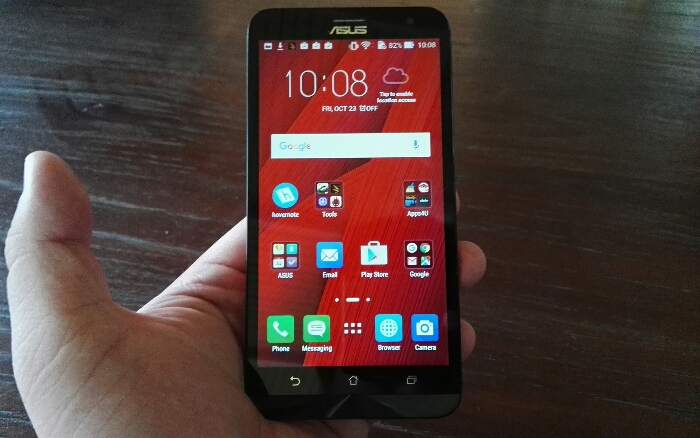 The ASUS ZenFone 2 Laser ZE550KL retains the same ASUS ZenFone design on the front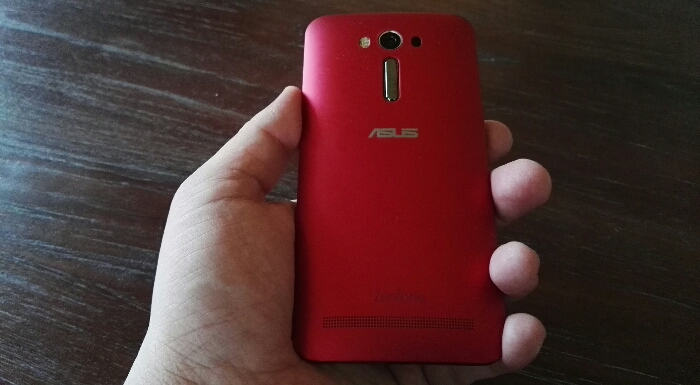 While on the back it follows the ASUS ZenFone 2 design with rear volume controls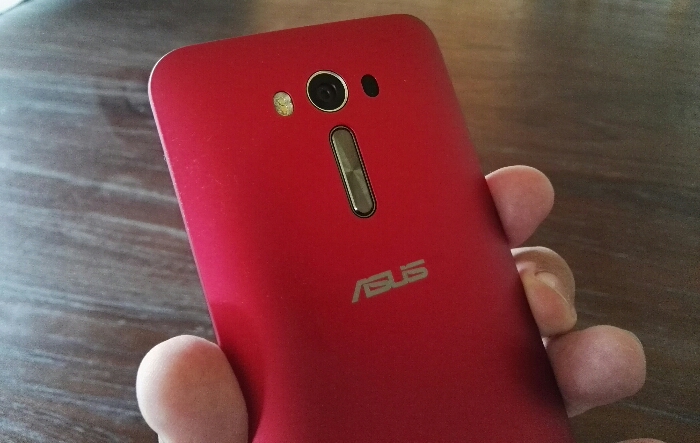 A closer look at the 13MP rear camera reveals an infra red or laser sensor and dual tone LED flash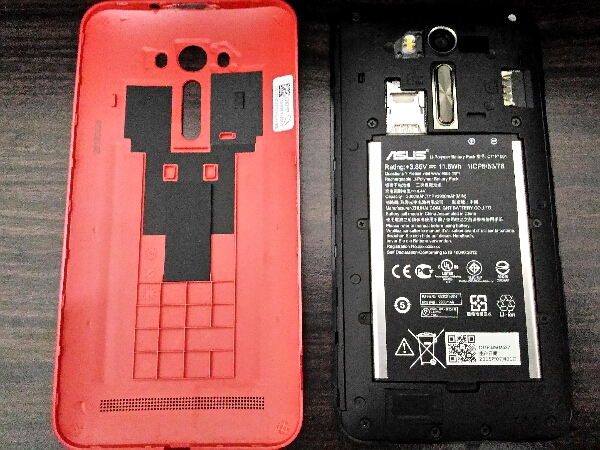 Unlike other ASUS ZenFones, the battery is removable for the ASUS ZenFone 2 Laser ZE550KL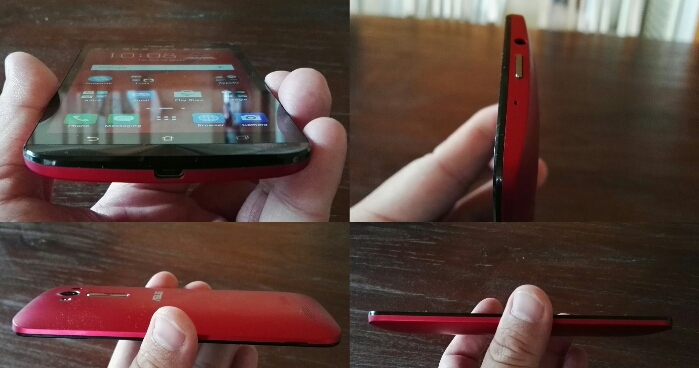 Initially, I felt that the change to a lower-end Qualcomm Snapdragon 410 processor was a mistake (thankfully, I was proven wrong but more on this in a bit), but it is still one of the newer 64-bit quad-core processors out there. Thanks to the 13MP rear camera you now have access to the full range of PixelMaster camera features, including Manual mode, Low-Light, Super HDR, Super Resolution and Time Rewind but with the 0.03 second laser autofocus. A 5MP front camera ensures that most of the selfie takers out there will stay satisfied.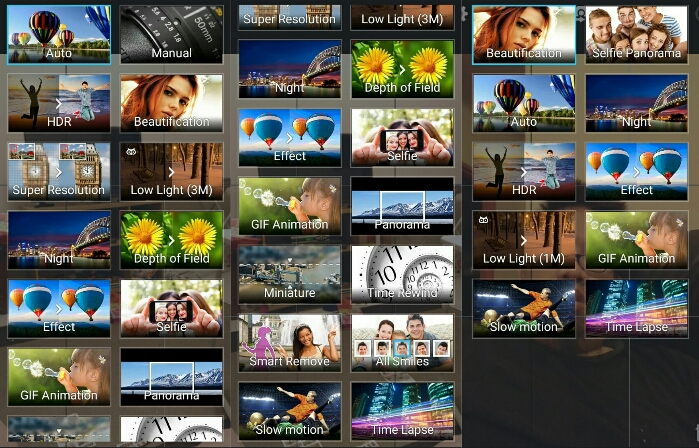 All of the PixelMaster 2.0 features are available for both the 13MP rear camera and 5MP front camera
Performance - Well-balanced cameraphone that just keeps going
Surprisingly, the Qualcomm Snapdragon 410-powered ASUS ZenFone 2 Laser ZE550KL holds its own in terms of performance with a midrange AnTuTu score of 23531. Granted, graphics performance isn't as high as the ZE551ML but the ZE550KL still managed a score of 2650 on 3DMark Ice Storm Extreme and 56.9 fps on Epic Citadel. You can generally play Asphalt 8: Airborne on medium quality settings but do expect a bit of lag due to the processor and 2GB RAM. It should be able to handle the less demanding games and apps quite well though.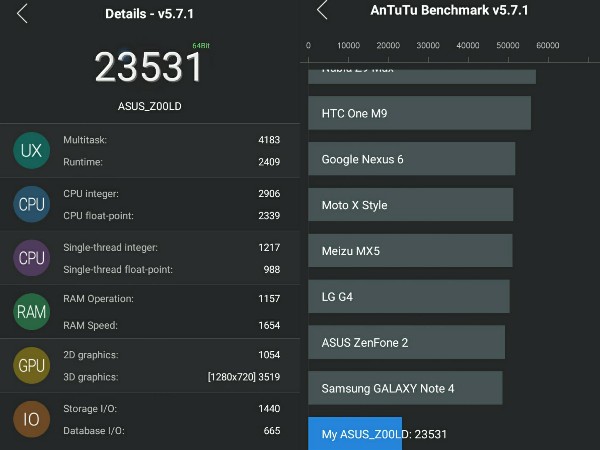 The ASUS ZenFone 2 Laser ZE550KL scored 23531 on AnTuTu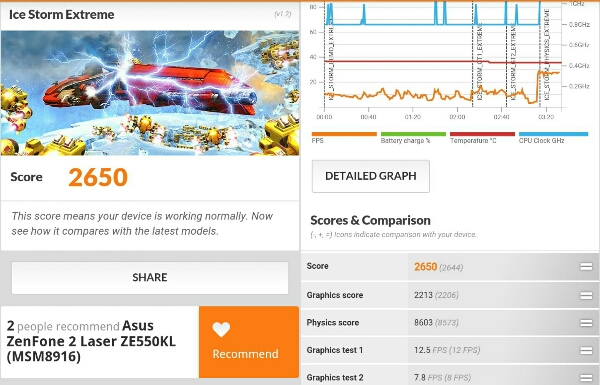 Graphics performance is just about average in 3DMark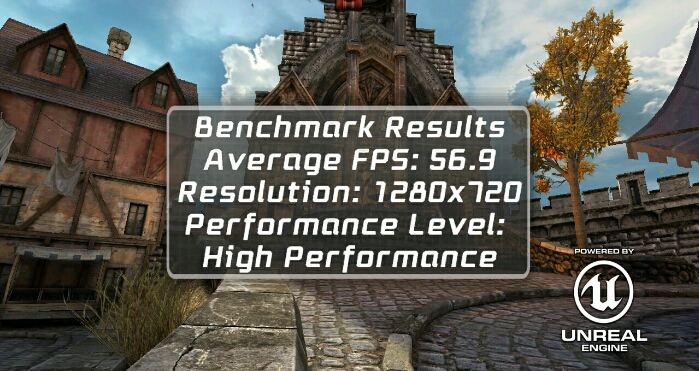 But gaming performance should be quite smooth as shown by the score in Epic Citadel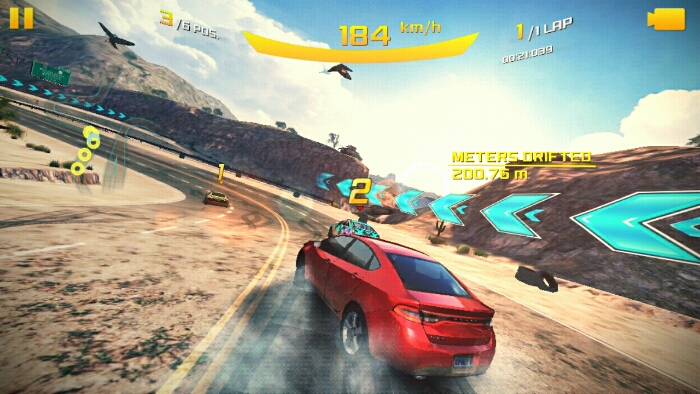 You can still play demanding games like Asphalt 8: Airborne but expect to have to tweak down the settings a bit
Camera-wise the ZenFone 2 Laser ZE550KL really shines with its very fast Laser autofocus and in this aspect alone, outmatches the more expensive ZenFone 2 ZE551ML. Images are crisp and clear and the laser autofocus enhances fast shots, burst shots and the time rewind feature so you can get a clear shot very quickly. However, PixelMaster features that require a bit more processing are also significantly slower such as the HDR, Super Resolution and Low-light modes. They still work well, but they take a bit of time to process.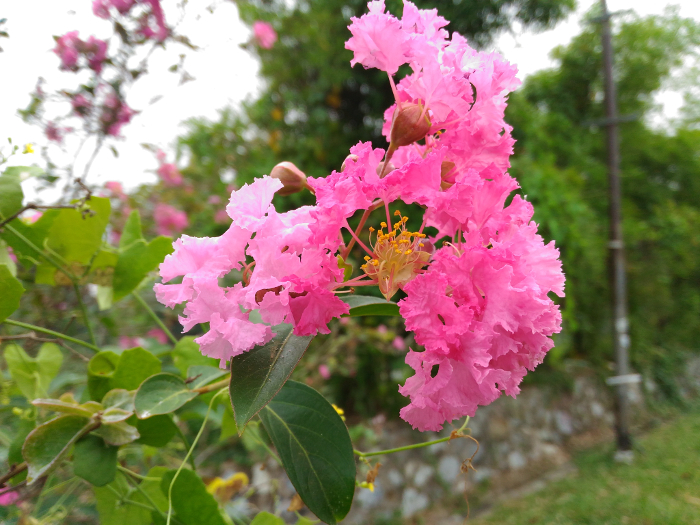 13MP, auto ~ at the time this flower was blowing in the wind, showing just how quick the laser autofocus is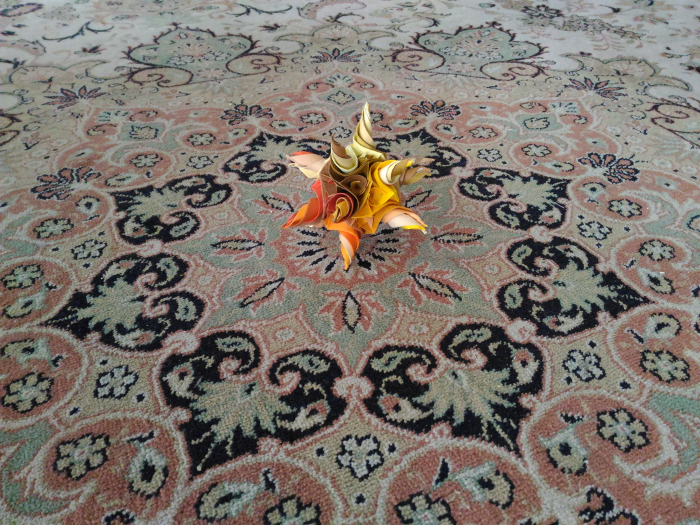 13MP, Auto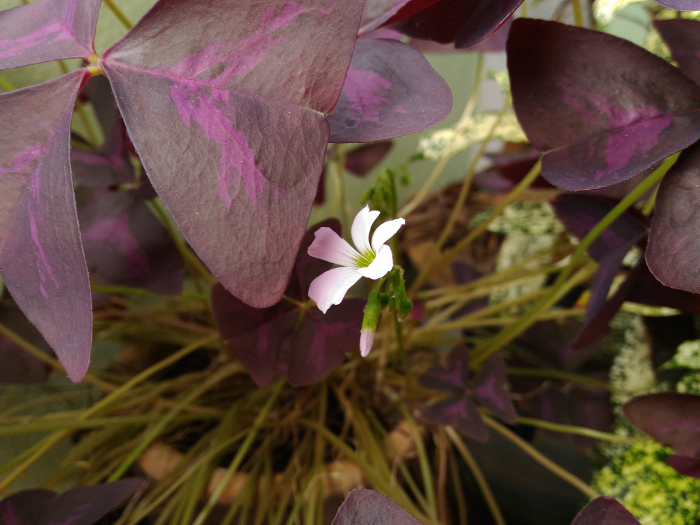 13MP, Auto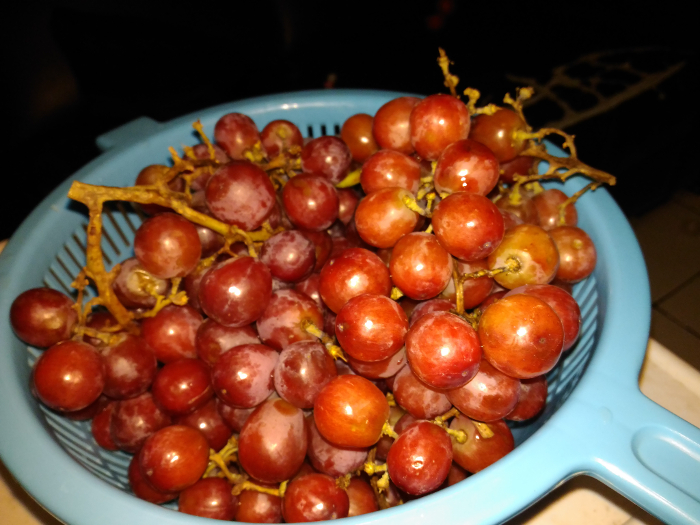 13MP, Auto with Flash ~ Check out the different variations in colour with the dual-tone LED flash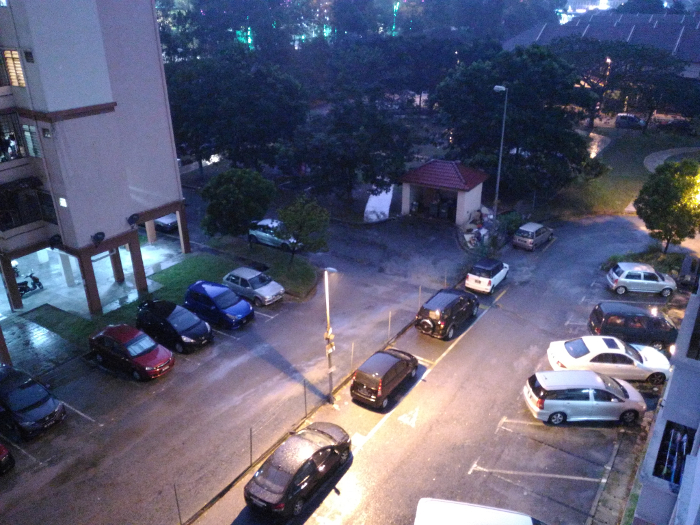 Low-Light mode ~ Caught while it was raining at night. See the lightning strike?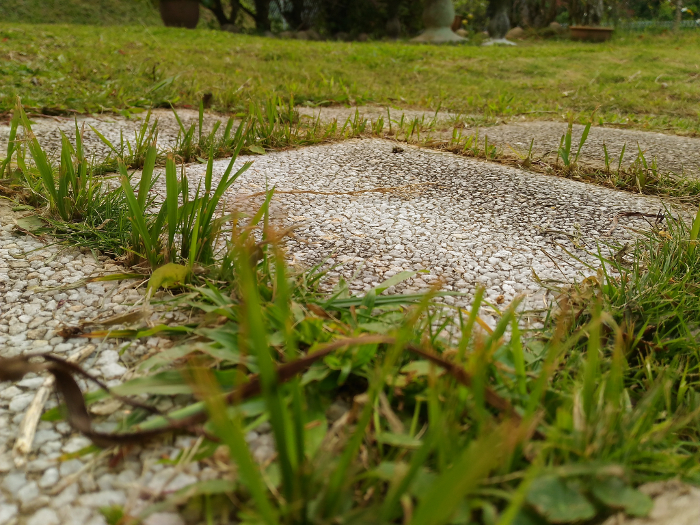 Super Resolution Mode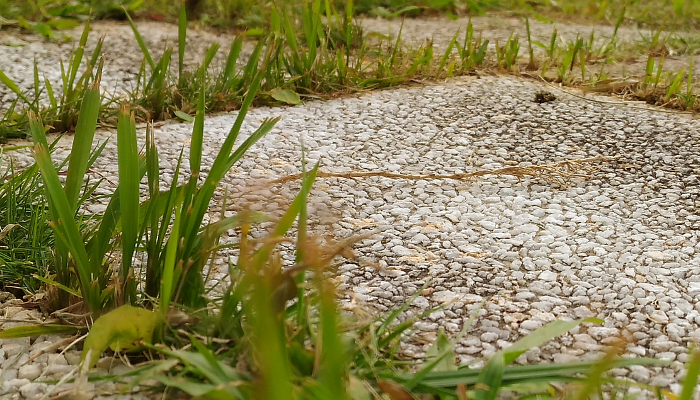 Zoom-in to Super Resolution Mode

Fast autofocus means a clearer shot in Panorama mode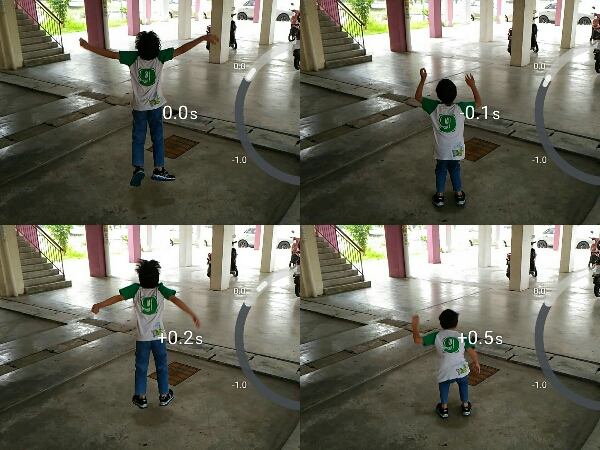 The faster Laser autofocus really helps to take clear shots in Time Rewind
The PixelMaster 2.0 Manual mode is just as effective here as it was in the ZenFone 2 ZE551ML and should offer a bit more options for those cameraphone professionals on a budget. While the 5MP front camera remains unchanged, it is still as good as before with Selfie Panorama and beautification features. Standard video recording is relatively smooth up until full HD 1080p but the 1/4x slow motion feature is a bit laggy.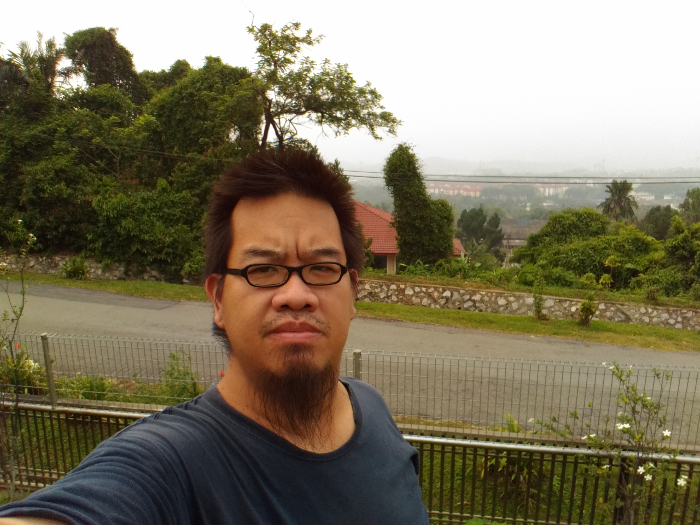 5MP, Auto ~ Still a fairly good shot even in the haze
Another welcome surprise is the battery life on the ZenFone 2 Laser ZE550KL. Despite the larger 5.5-inch display and powerful camera, the ZE550KL lasted nearly 2 days on heavy usage while normal to medium usage lasted more than 3 days. Minimal usage as just a cameraphone saw the ZenFone 2 Laser ZE550KL last more than 5 days on a single charge, something we've never seen before for any ASUS ZenFone yet.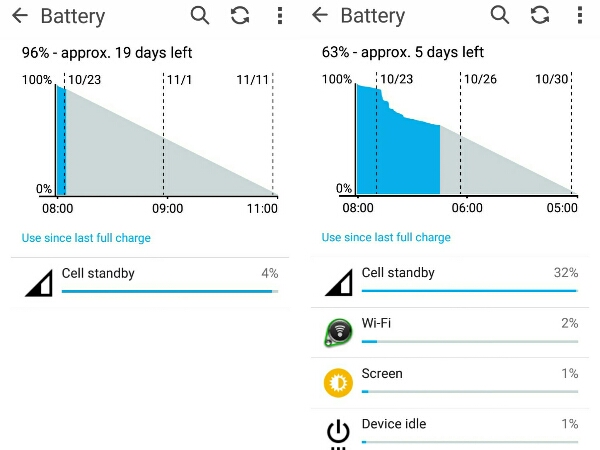 Battery life is surprisingly good on the ASUS ZenFone 2 Laser ZE550KL, even going to 2-3 days on a single charge and medium usage
Audio performance is clear for the most part and the phone does not get overly hot even when binge gaming. Connectivity is also fast and reliable with stable 4G LTE and strong WiFi while call quality is also good.
Conclusion - Finally, an affordable ASUS ZenFone cameraphone that just keeps going
Overall, the ASUS ZenFone 2 Laser ZE550KL checks all the boxes with its affordable price tag, quality camera performance and long battery life. While at RM799 it may be just a bit pricier compared to other smartphones in this range but few can offer the same features. As a cameraphone for the masses, the ZenFone 2 Laser ZE550KL is near perfect except for its 5MP front camera and rather slow processing power but for that there is the ZenFone Selfie or ZenFone 2 ZE551ML. It may not be the best device for gamers but for those who need a powerful cameraphone on a budget, the ZenFone 2 Laser ZE550KL fits just right. While the upcoming ZenFone Max will probably offer even better battery life the ZenFone 2 Laser ZE550KL should offer another alternative for those looking for a long lasting smartphone.
*TechNave.com would like to thank ASUS Malaysia for providing us with the ASUS ZenFone 2 Laser ZE550KL smartphone for this review. It allowed us to do a more in-depth review and highlight more features.
Asus Zenfone 2 Laser Specs & Price >