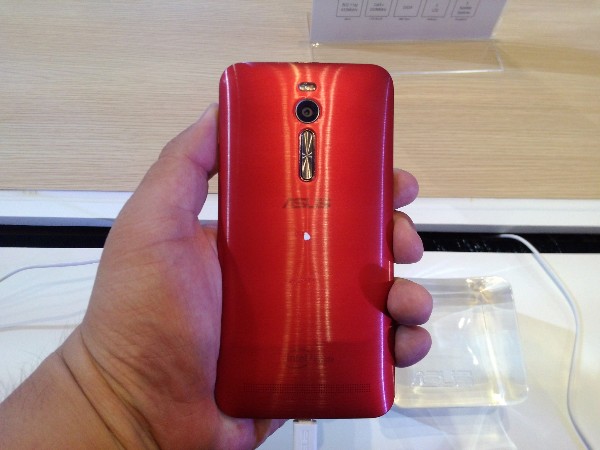 When it first came out, the ASUS ZenFone range of smartphones made a huge impact as devices that looked as good as flagship smartphones with nearly as good performance and features yet were priced for the entry-level to midrange. Obviously, the ASUS ZenFone 2 range of smartphones have rather big shoes to fill, but with features like 4GB RAM, 5MP PixelMaster front cameras, 64-bit Intel processors, 4G LTE and improvements across the board, the new ZenFones could very well surpass the achievements of its predecessors. Does it live up to the hype or break expectations? Check out our full review of the 4GB RAM enabled ASUS ZenFone 2 ZE551ML with 32GB storage to find out.
Design, Tech Specs and Features - More of everything
When the first generation of ASUS ZenFone smartphones came out, they featured a premium metallic panel of concentric circles on the front, slim sides and a rounded backplate. It looked and felt premium despite being mostly made out of plastic. One feature we particularly liked was that different coloured backplates felt different, the white one for example felt like ceramic, while the black one felt like metal. Building upon this ASUS have retained the same rounded back, slim sides and concentric circles front panel as before but now offer a brushed metal look and feel for the backplate regardless of what colour it is. This still looks very nice and feels great but there are no more textured backplates according to colour, instead, there will be dual colour Fusion backplates and patterned Illusion backplates coming in July.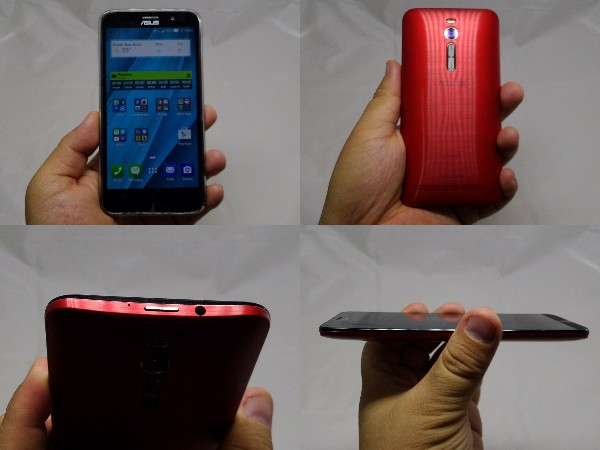 The ASUS ZenFone 2 ZE551ML looks and feels slim despite a larger 5.5-inch display. Volume controls have been moved to the back while power button is on top.
Somehow, ASUS have managed to fit the 5.5-inch full HD display of the ASUS ZenFone 2 ZE551ML into a body just a bit larger than the original ASUS ZenFone 5 but at 170g it is definitely about as heavy as most phablets. A quick comparison with the Samsung Galaxy Note 4 and ASUS ZenFone 6 reveals that the ZenFone 2 ZE551ML has slimmer bezels and is more compact than the other two phablets. The other design change ASUS have implemented is that the power button has been moved to the top while the volume rocker has been moved to the back, right below the camera which makes for a surprisingly easy to use grip, both for taking selfies as well as using the 13MP rear camera. We've covered this before but ASUS have put in a lot of new hardware features with the full tech specs listed below:
64-bit 2.3GHz quad-core Intel Atom Z3580 processor
4GB LPDDR3 RAM
32GB storage + up to 64GB microSD
5.5-inch display (IPS, 1920 x 1080 pixel resolution, Gorilla Glass 3)
13MP rear camera (PixelMaster, Autofocus, Dual Tone LED Flash, ISP) + 5MP front camera (PixelMaster, fix focus, wide view)
supports GPS, WLAN 802.11 a/b/g/n/ac, Bluetooth V4.0, NFC, Dual Micro SIM card (SIM1 Support2G/3G/4G LTE, SIM2 Support2G), Dual SIM Dual Active
77.2 x 152.5 x 3.9 ~ 10.9 mm | 170g
Android 5.0 Lollipop
3000 mAh battery
Available in black, gold, gray, red and white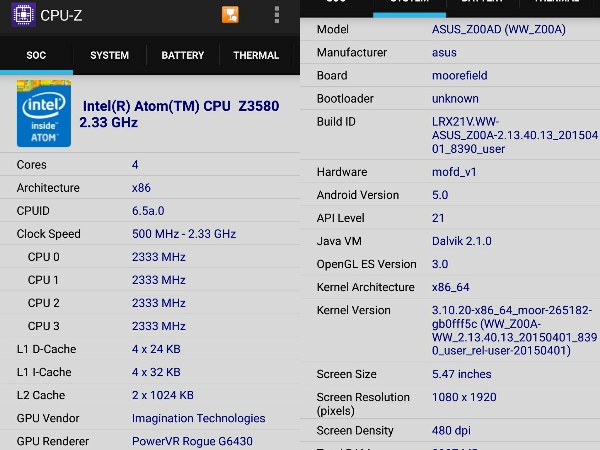 Tech specs for the ASUS ZenFone 2 ZE551ML are very high-end for a midrange priced smartphone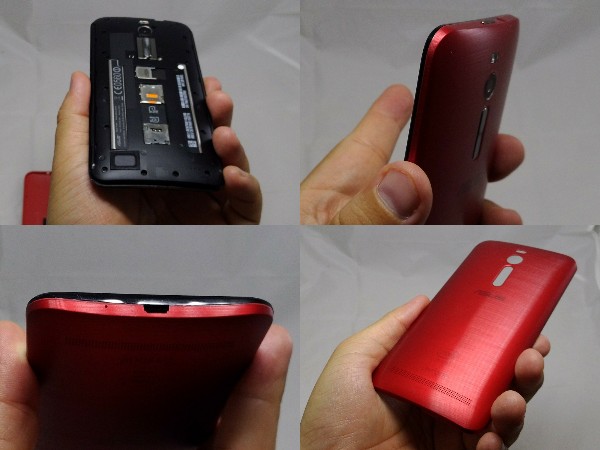 Build quality is excellent while the brushed metal-like backplate feels and looks awesome
Find out what comes in the box
From the tech specs above, it is clear that the 64-bit processor, 4GB RAM, 4G LTE connectivity and dual-tone flash have been upgraded. However, this is also true for the rear camera, as it is now packing an improved image signal processing chip for better image quality and faster focusing as seen earlier in the ASUS PadFone S. The front camera has also been upgraded to a 5MP PixelMaster camera with HDR, Low-light and a 6 stage selfie panorama features added to all the selfie functions. After seeing other cameras on different phones we have to say that the camera features on the ZenFone 2 ZE551ML are probably the most comprehensive we've seen, complete with beautification functions, time laps, GIF animation, time rewind, minature mode, effects (filters) and more.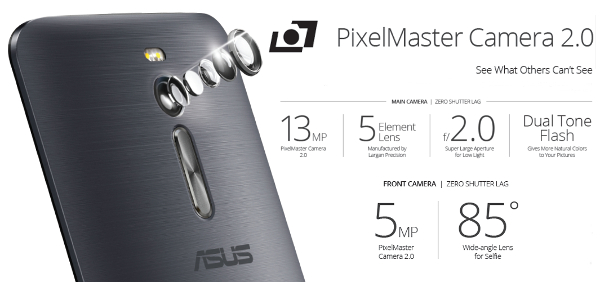 With the power button on the top, ASUS have implemented a double tap to wake and suspend feature which we've honestly been using more often than the power button. Response time is very fast with no lag but more on that in our performance section. This time around, the ZenUI gets a number of new additions and this includes the good auto-start manager, kids mode, data transfer and photocollage along with new bloatware like UP for Jawbone and TripAdvisor. It also sees closer integration with Clean Master, but be wary about this app as it automatically clears out photos if you just blindly tap ok. This no doubt helps keep your phone clean and lag free, but can be very irritating, especially when there is no clear way to stop it from doing so. We've reached out to Clean Master for an answer but for now we've just turned off notifications and relied on the built-in boost function (which works well enough). ASUS have also included the ability to download just the ZenUI and Zen app updates to help save on bandwidth but we'd appreciate the ability to uninstall system apps that aren't used as this would help streamline the system and clear up storage. However, throughout testing, we found that despite all these extra additions, the ZenFone 2 ZE551ML still feels like it is raring to go.
Performance - Mightiest midrange smartphone yet
Up until the point of writing, the ASUS ZenFone 2 ZE551ML with 4GB RAM is the best performing midrange smartphone we've tried yet and this is reflected in nearly all of our benchmarks. This is clearly shown in 3DMark which got a score of 12463 and Epic Citadel which scored 58.5 frames per second on high performance at full HD. These are scores that we usually only see on flagship smartphones like the Samsung Galaxy Note 4 and this is also reflected in the buttery-smooth no-lag-at-all performance of Asphalt 8:Airborne on high quality visual settings and N.O.V.A 3. Granted, it isn't shown as well in AnTuTu with a score of 47354 which isn't the highest but is still within the same range as today's latest flagship smartphones. GeekBench 3 clearly shows that the ZenFone 2 ZE551ML equal or beats out the Samsung Galaxy S5 but this is still an exceptional score for a midrange smartphone. Stability is also excellent as we may have encountered some SystemUI status messages but nothing ever caused the phone to hang completely. Throughout testing, we never had to restart the phone just to get it to work again.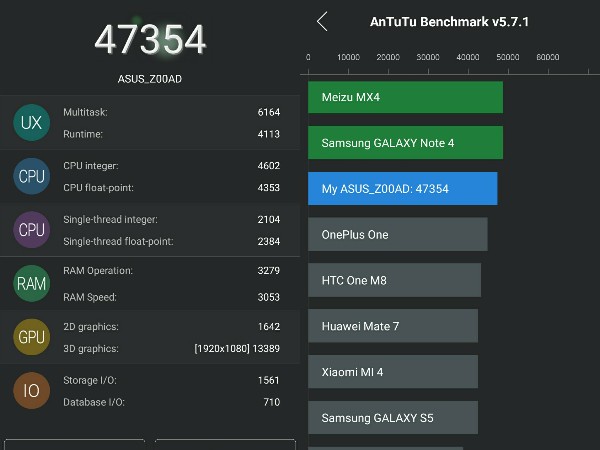 While 47354 is not the highest, it is still as high as most flagship smartphones on AnTuTu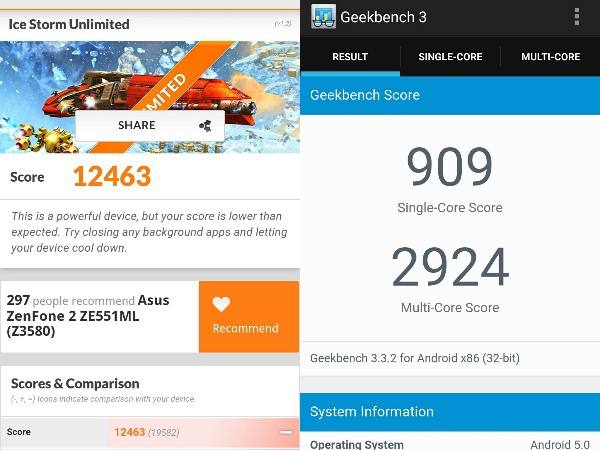 We've only seen similar 3Dmark performance from the ASUS ZenFone 2 ZE551ML on really upper level flagships like the Samsung Galaxy Note 4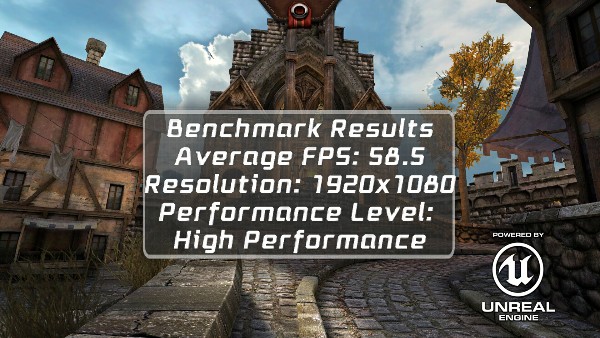 This is reflected in really high full HD frames per second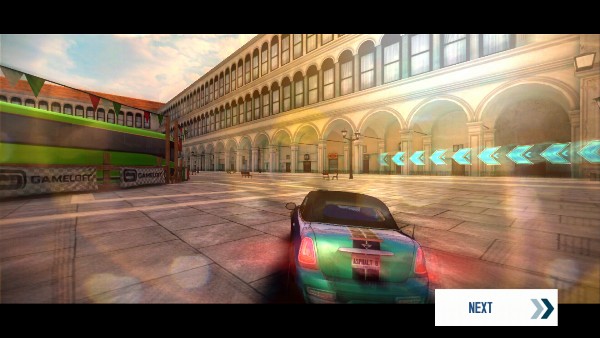 Asphalt 8: Airborne on high visual quality settings was buttery smooth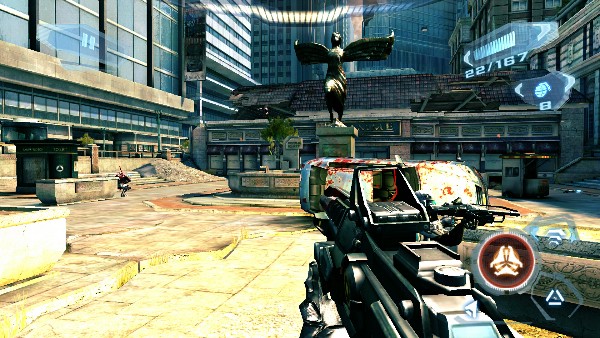 This super smooth performance was also evident in N.O.V.A. 3
Battery life and charging time deserves some mention as well. While it doesn't get up to 2 days on a single charge like some other smartphones on normal to medium usage you can expect up to 1 day and a half on single charge, which is better than both the ZenFone 5 and PadFone S before it. You can quick charge the ZenFone 2 ZE551ML using the bundled quick charger for 0% to 100% in an hour, but this is the only time we found that the phone gets really hot, so trying to play games or doing something else hardware intensive while you charge is not something we'd encourage. The ZenFone 2 ZE551ML still charges well using normal chargers but doesn't charge as fast (but doesn't get as hot as well).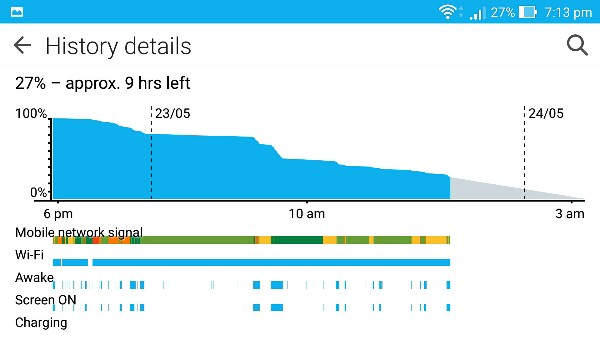 Battery life on the ASUS ZenFone 2 ZE551ML has been doubled compared to the ASUS ZenFone 5
If you ever needed any reason to upgrade your old ZenFone to the ASUS ZenFone 2 ZE551ML, then the camera features and functions are one of the major factors to take into consideration. Again, autofocus time is nearly on par with the Galaxy Note 4 Edge and other newer cameraphones, however, we would have liked a slightly higher-resolution rear image sensor. Thankfully, ASUS have included the Super Resolution feature which takes a 52MP shot for those detailed zoom shots from far away. Low light performance has also improved with faster response time and even clearer pictures and videos than before. While it doesn't pack in OIS (Optical Image Stabilization) there are image stabilization features which work well enough.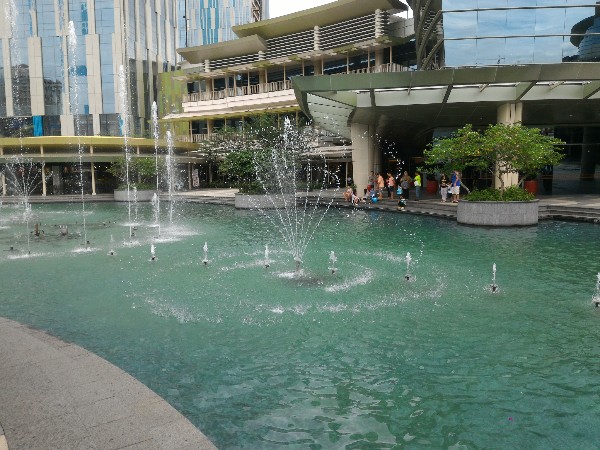 13MP, Auto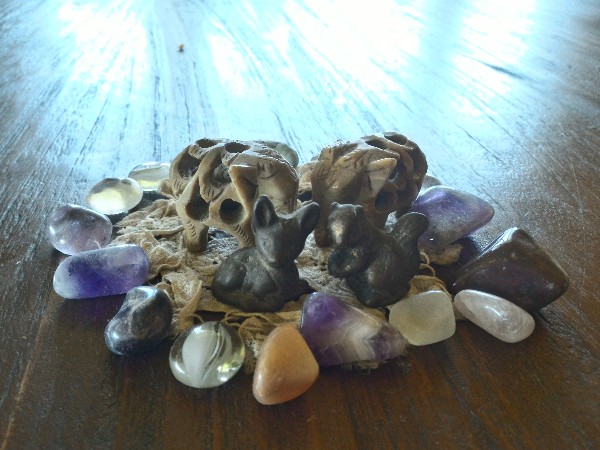 13MP, Auto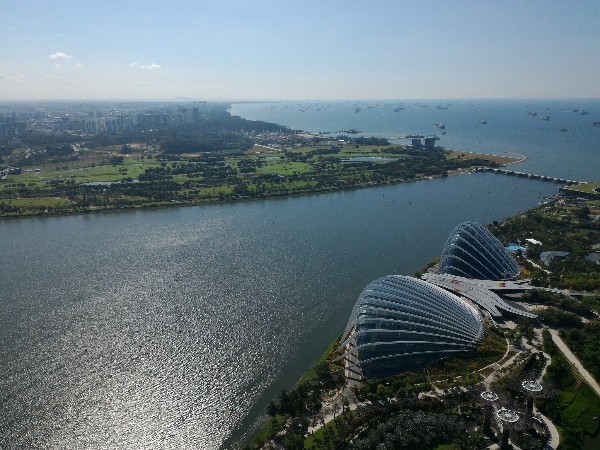 Super Resolution mode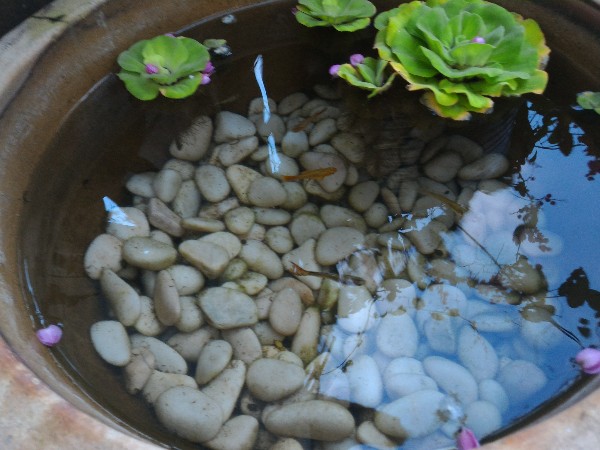 13MP, Auto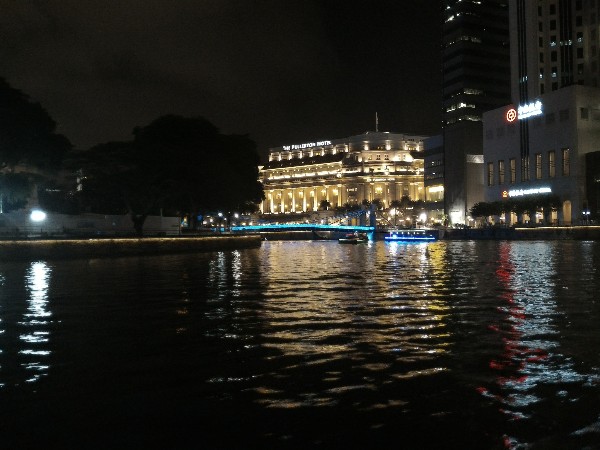 Awesome low-light performance on a moving boat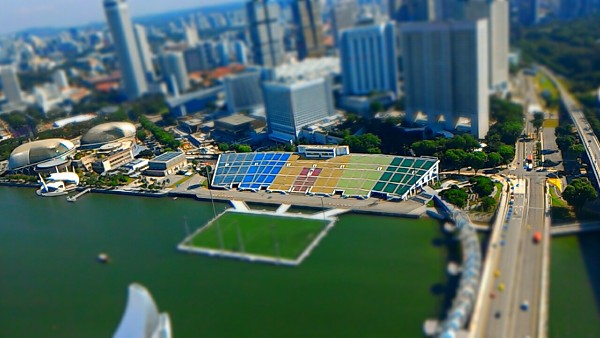 Miniature Mode
Taking pictures with the ZenFone 2 ZE551ML is simply awesome. Thanks to a combination of the super HDR, dedicated image signal processor and low-light PixelMaster technology both the the rear and front cameras are fast, responsive and take great shots in both backlight and low-light conditions. This should be very good news for selfie takers as many times, selfie shots don't turn out well due to strong backlighting but with HDR on there is no issue even with the Sun directly behind you. Details are sharp and clear with fairly good colour reproduction. The Time Rewind feature in particular now works with nearly no gap or skip in between shots even in a low light situation like a darkened room. In addition, there is also a very comprehensive Manual mode, with real-time histogram and levelling functions that are both smooth and lag free. While the range of ISO isn't as high as we would have hoped, others like the White balance and exposure are quite detailed. Truth be told we haven't found a situation yet where we need to actually use the Manual mode (the auto mode is just that good) but it is a useful option to have for those "semi-pro" camera photographers out there.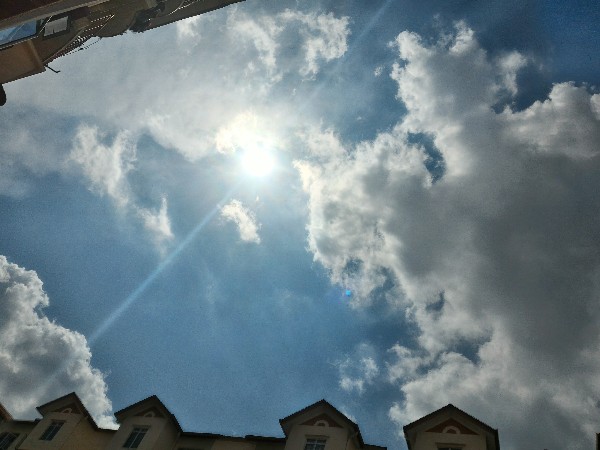 13MP, HDR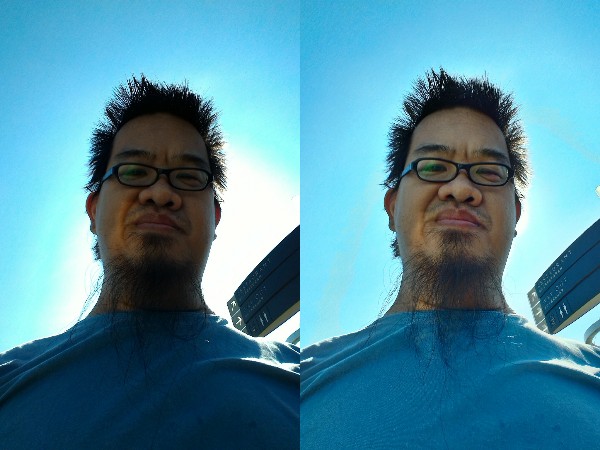 5MP front camera (auto on the left, HDR on the right)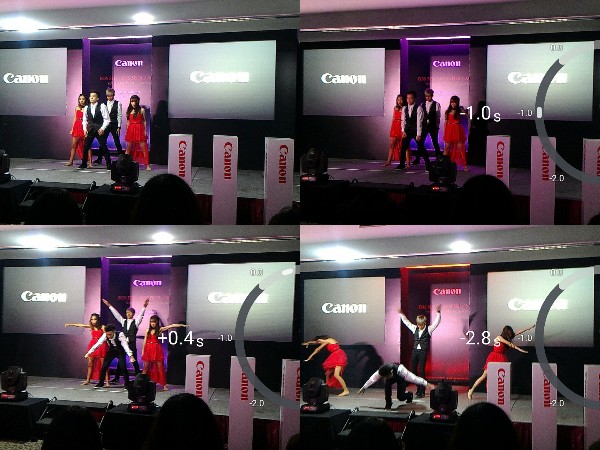 Time Rewind in low-light conditions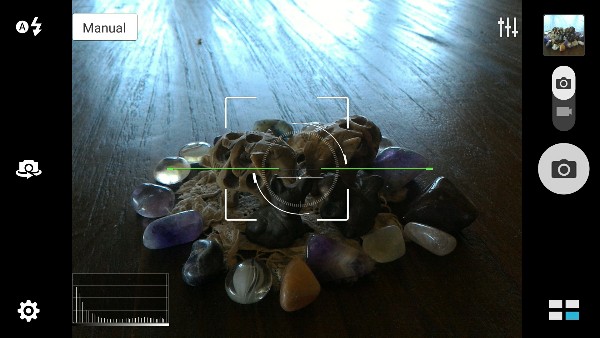 Manual Mode has various onscreen meters to help gauge the shot including a histogram and leveler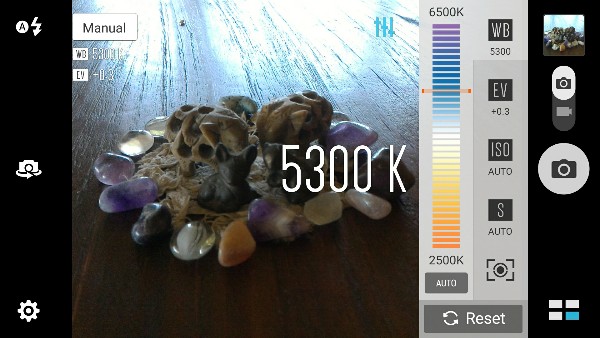 You can tweak quite a lot of settings in Manual Mode
Taking it through our usual multitasking routine, the ZenFone 2 ZE551ML is also one of the most stable devices to do work with. We used it to write, edit pictures, browse and upload posts all at the same time and the ZenFone 2 ZE551ML handled everything with ease. While it may not have a tablet it can slot into like the PadFone S, using a Bluetooth keyboard and casting to a monitor or HDTV does the trick as well. Unfortunately, only one of the dual SIM slots supports 4G LTE / 3G connectivity while the other supports 2G making it so that you have to swap out your usual SIM with the local SIM instead. Thankfully, popping open the back and slotting in the SIM cards is very easy and doesn't require a restart or a special tool that could get lost easily.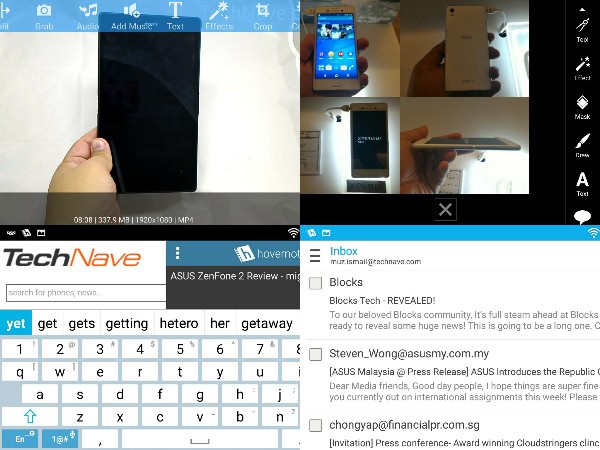 Do everything at the same time with the ASUS ZenFone 2 ZE551ML, no lag at all for multitasking
Despite reports of dropped calls from other reviewers, we didn't find any such issues with the ZenFone 2 ZE551ML with fast and stable WiFi along with good connectivity. The smartphone does not get overly hot unless you play games while charging with the quick charger and we have never received any warning status message that the smartphone is too hot to run. The full HD screen looks great and is very responsive while the Gorilla Glass 3 layer is good enough to withstand most scratches. We'd recommend getting a good bumper case if you tend to drop your smartphones, but build quality for the ZenFone 2 is superb for the most part. The more compact design allows it to fit better in our pants pocket, but those with skinny jeans should probably stick it into their bag or pouch instead.
Conclusion - Value-added powerhouse flagship phablet killer of 2015
Overall, the ASUS ZenFone 2 ZE551ML is our pick for the flagship phablet killer of 2015 as at just RM1099 it offers unbeatable value, features and performance. As of the time of writing this review, it remains the only smartphone with 4GB of RAM and offers both features and performance on par or better than flagship level phablets. Does it live up to the hype? Yes, it builds upon the original ZenFone series and improves practically everything. Is it perfect? No, but it doesn't have any fatal flaws either and offers various high-end features that you wouldn't normally see in a midrange smartphone. Granted, it doesn't have the best battery life but it is one of the mightiest midrangers around so if you're looking for a mobile gaming device or cameraphone for around RM1K, then the ASUS ZenFone 2 ZE551ML should definitely be at the top of your consideration list. We thought that it looked good but it probably won't turn heads like other more fashionable smartphones, but come July you'll be able to turn those heads with the new dual-colour Fusion backplates and patterned Illusion backplates. For now, you can get the ASUS ZenFone 2 ZE551 from the ASUS Store and local sellers here in Malaysia.
Go hands-on with the ASUS ZenFone 2 ZE551ML
Check out our extended hands-on video showing USB OTG and Asphalt 8:Airborne on the ASUS ZenFone 2 ZE551ML
*TechNave.com would like to thank ASUS Malaysia for providing us with the ASUS ZenFone 2 ZE551ML smartphone for this review. It allowed us to do a more in-depth review and highlight more features.