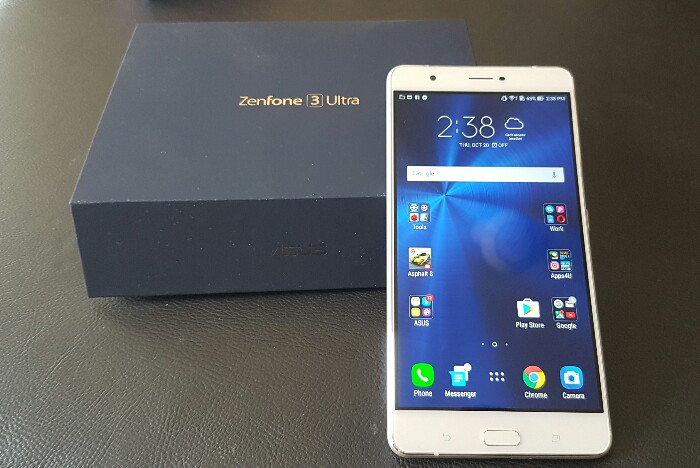 Fans of phone tablets or phones with larger than 6-inch displays will often note that they don't get powerful tech specs or a premium design with their large display devices, at least until now as the ASUS ZenFone 3 Ultra ZU680KL packs in a 6.8-inch full HD display, 4GB RAM, 23MP rear camera, 8MP front camera, 4600 mAh battery and more in a premium flat and thin all metal body with "invisible" antennas. Is it the powerful all-in-one phone tablet we've all been waiting for?
Design - Premium flat and thin metal phone tablet
In terms of size alone, the ZenFone 3 Ultra ZU680KL does not differ much from the 7-inch ASUS ZenPad 7.0 but it is not as tall or as wide with a flat back and 6.8mm thin metal design. The metal body is completely missing any antenna bands except for small notches along the front bezel, proof of the more premium "invisible antenna" design from the ZenFone 3 Deluxe. In short, it looks like a premium phablet but just a bit larger than usual.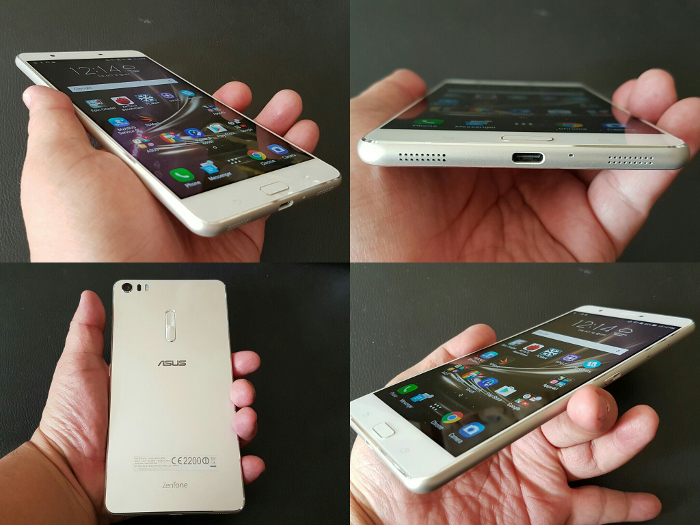 Featuring a flat metal back, rounded curves and thin design, the ASUS ZenFone 3 ZU680KL still retains some ZenFone characteristics like the circular design rear volume controls
Overall, the ZenFone 3 Ultra ZU360KL is a lot easier to hold one-handed than a ZenPad 7.0 and looks more like a phone than the straight out tablet with phone capabilities that the ZenPad is. Like the ZenFone 3 ZE552KL, it has a few trademark ZenFone features like the circular metallic design of the rear volume controls and the power button on the side but the overall look is a new design compared to previous large screen ZenFones like the ZenFone 2 ZE601KL.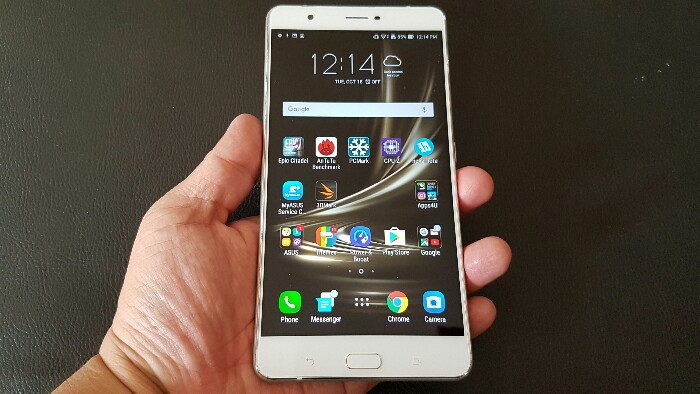 With the largest 6.8-inch display yet, the ASUS ZenFone 3 Ultra ZU680KL looks and feels premium
However, it further steps away from the other ZenFones by being the only ZenFone yet to have a physical home button with a built-in fingerprint sensor, giving a slightly Samsung feel to it. Capacitive keys that light up when pressed are on the left and right of the home button while two separate speaker grills line the bottom. A 3.5mm jack is on the top while dual stereo speakers are on the bottom alongside the USB Type-C port.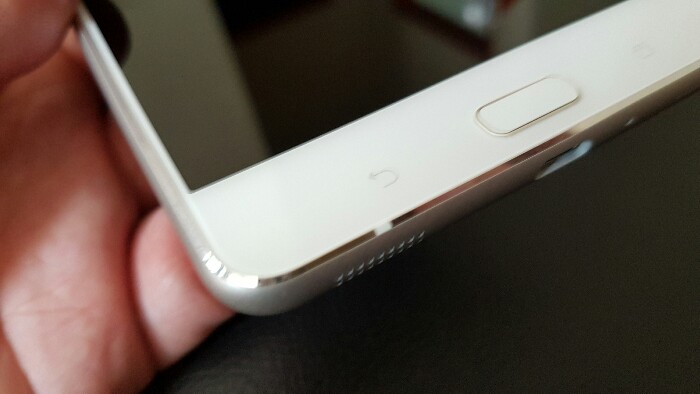 See the "invisible antenna"?
After a good amount of use, we found that the shiny diamond cut bezels can gwt damaged quite easily though, so while they look good and turn heads, we'd recommend you get a good case and screen protector on the ZenFone 3 Ultra as soon as possible. Suffice to say, this isn't a phone that would fit in most pockets and even though there is a one-handed mode, the ZenFone 3 Ultra should best be used two-handed.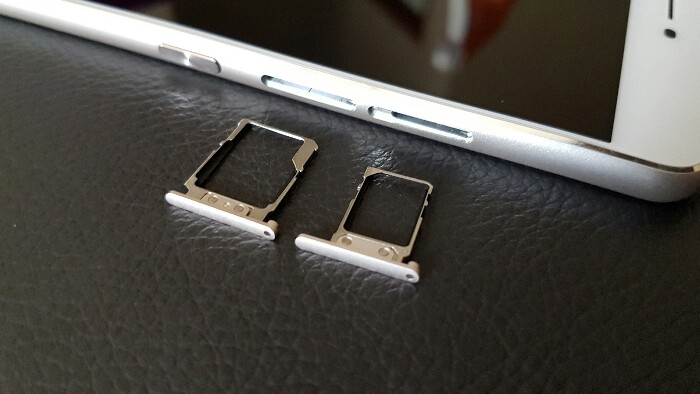 Check out the SIM and microSD card trays
Tech Specs and Features - Big and powerful
Here are the ASUS ZenFone 3 Ultra ZU680KL tech specs:
1.8GHz Qualcomm Snapdragon 652 processor

4GB RAM

64GB storage + up to 200GB microSD

6.8-inch display (Full HD 1920 x 1080 pixel resolution, Super AMOLED, Tru2:ife+ 4K TV processor, Corning Gorilla Glass 4)

23MP rear camera (0.03s Tri-Tech Autofocus [phase detection autofocus, laser autofocus, continous autofocus], 4-axis optical image stabilization, 3-axis EIS, PixelMaster 3.0, sapphire cover glass, 6P lens, Sony IMX 318 sensor, 4K video recording, DTI technology, 92MP super resolution, Dual LED flash, Colour Correction sensor) + 8MP front camera (f/2.0 Aperture, 85 degree wide view, HDR/lowlight selfie)

Features rear volume controls, fingerprint sensor built into Home button, dual stereo speakers, 7.1 surround sound, Hi-Res Audio + DTS Headphone, 4G LTE Cat 13, USB Type-C 3.0 port, ASUS OptiFlex technology, dual 5-magnet speaker system, NXP Smart Amp volume boost

6.8mm thin

4600 mAh battery (Quick Charge 3.0, PowerBank Mode)

Android M + ZenUI 3.0

Available in titanium gray, glacier silver and rose pink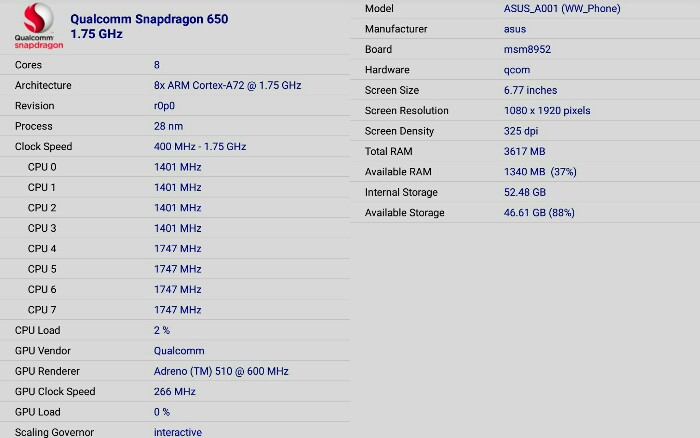 You don't often see 4GB of RAM and 64GB of storage on a phone tablet, which really makes the ZenFone 3 Ultra ZU680KL stand out
Unlike the ASUS Zenfone 3 you have to press either the power or home button first before you can use the fingerprint sensor. Or you can set it up as double tap to wake but you still have to go through a 2 step process to unlock the ZenFone 3 Ultra which is good for security but a bit irritating. We found that this fingerprint sensor embedded in the home button design doesn't work as well as the open dedicated rear fingerprint sensor in the ZenFone 3 with quite a few 'no match' errors. It doesn't work at all with wet fingers but it does work faster and more accurately than the sensor on the Samsung Galaxy S7 edge, thankfully.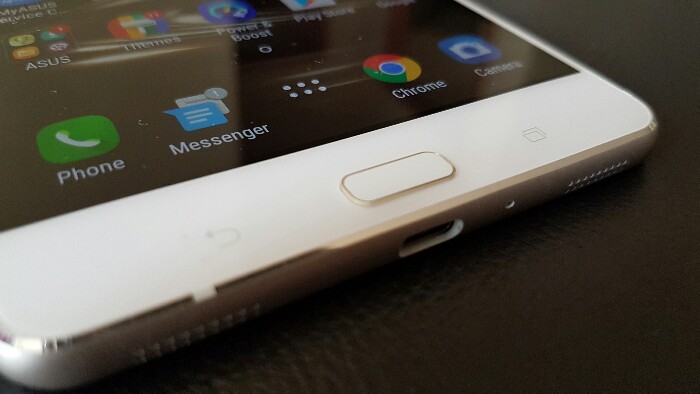 The fingerprint sensor is embedded in the physical home button, a first for fingerprint enabled ZenFones
The ZenFone 3 Ultra does not support the new Yes 4G LTE and it is also not on Webe's certified phone list either, although it does work with Webe at least. Another missing feature is NFC but since we don't use it that often ourselves here in Malaysia, it should not be an issue.
Unlike the ZenFone 3, the ZenFone 3 Ultra ZU680KL packs in dual 5-magnet speakers with 7.1 surround sound and DTS X headphone tech which is compatible with the bundled ZenEar headset. While it packs in a full HD resolution, it also offers 4K display processing chip so you have smoother video playback and clearer details. It is also compatible with Displayport through the USB Type C port but since we didn't have the dongle we couldn't test it out.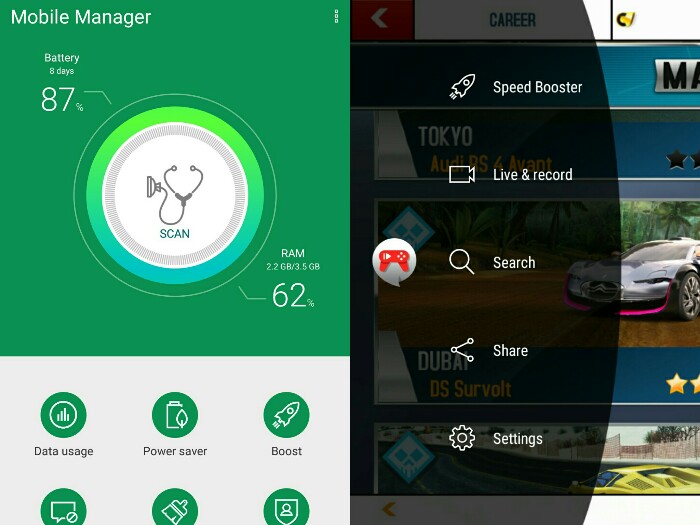 The new ZenUI has new aps like Mobile Manager and Game Genie
Like the ZenFone 3 we reviewed earlier, the ZenFone 3 Ultra comes with more ZenUI features and apps. Thankfully, you also get 64GB of storage with the ZenFone 3 Ultra, so you don't feel the bloat as much, but you can still uninstall most of them. We found the new Mobile Manager and Game Genie apps to be quite useful, but as before Game Genie automatically records your gaming playback in 720p and as mentioned previously, now works with Asphalt 8: Airborne.
Game Genie lets you record your gaming sessions
While you still get the whole range of PixelMaster 3.0 features and the only new functions remain Child Mode, QR reader and the like, it appears that ASUS have been listening to us and other reviewers as there is now full HD video recording in 60 fps! The slow motion has also been improved significantly as well, recording at 60 frames per second in 720p. To top it off, the ZenFone 3 Ultra also allows video stabilization on 4K video recording, an option that automatically turns off on the ZenFone 3. It seems that ASUS are really hard at work making their ZenFone 3 series actually built for photography so we can't wait to see RAW format saving options in the next update (hint, hint ASUS)!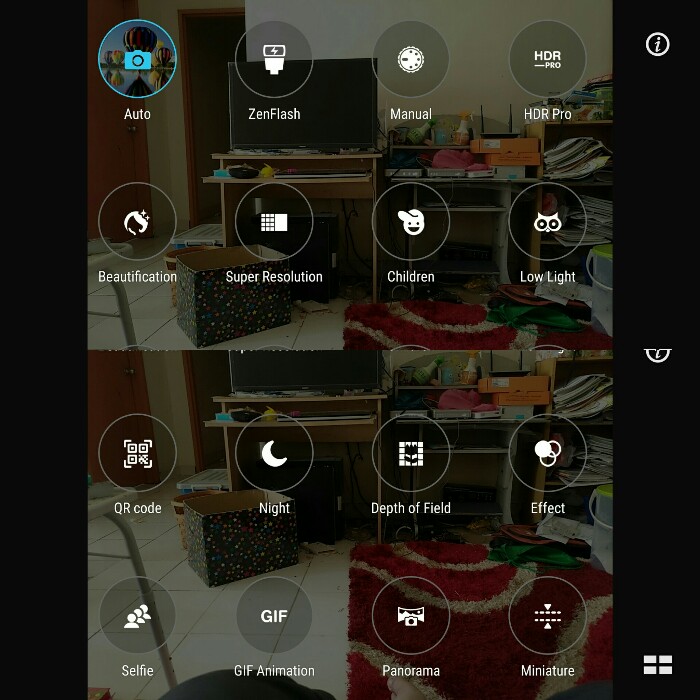 The PixelMaster 3.0 suite offers a lot more this time around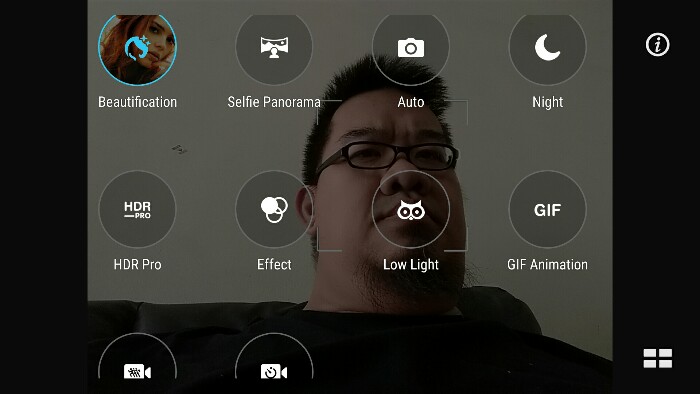 There are plenty of options to choose from even for the selfie or front camera user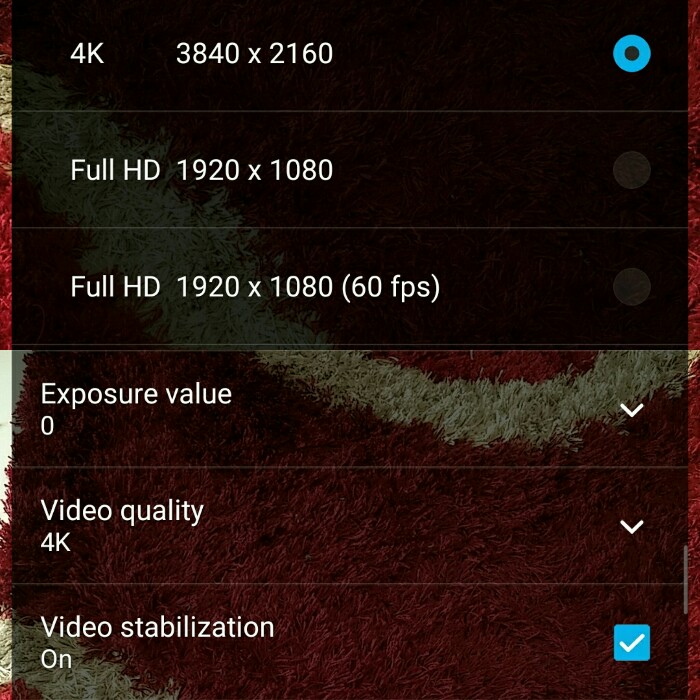 The ZenFone 3 Ultra ZU680KL offers 4K video recording with Video stabilization and full HD video recording on 60 fps but without stabilization
Performance - Great battery, gaming, sound and camera
Granted, recent updates have made the ASUS ZenFone 3 Ultra ZU680KL a lot more stable and functional, but performance has also been upped as well with a significantly improved 79543 score on AnTuTu, 59 fps on full HD for Epic Citadel (to put it in perspective 60 fps is the highest you can go) and 889 on Slingshot 3DMark. PCMark for Android got 4696. These are exceptional scores for any phone tablet and place it on par with some of the flagship phones in the market. Performance on Asphalt 8: Airborne is like the ZenFone 3, in fact, it delivers some of the smoothest lag free performance we've seen yet for any ASUS Zenfone.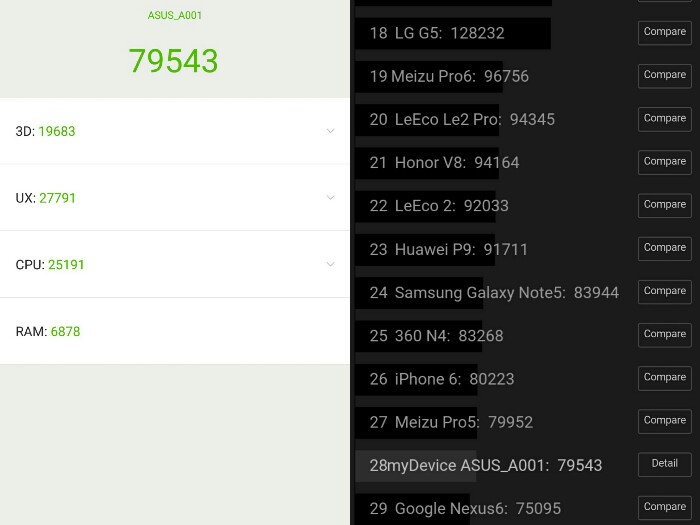 The ZenFone 3 Ultra ZU680KL does as well as any flagship in AnTuTu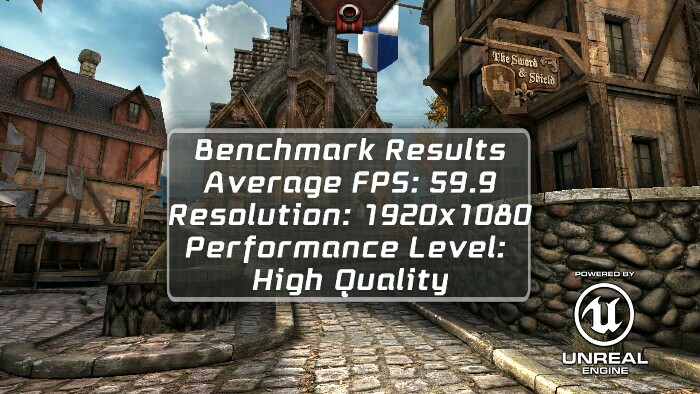 Epic Citadel performance was also top-notch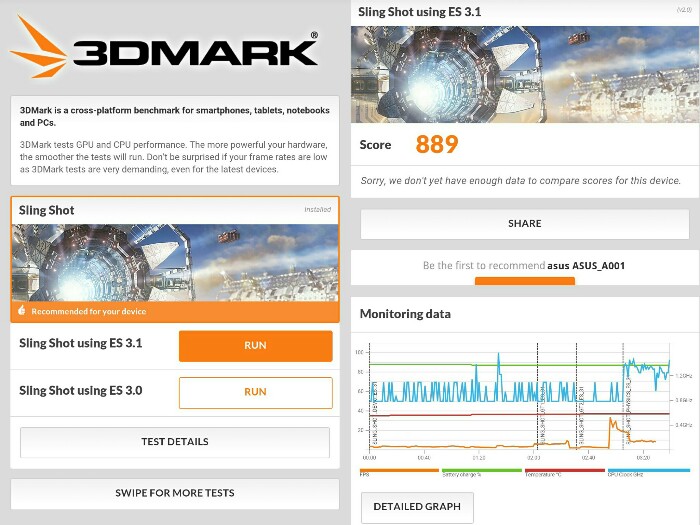 Higher 3DMark scores like this means you can play more demanding games on the ZenFone 3 Ultra ZU680KL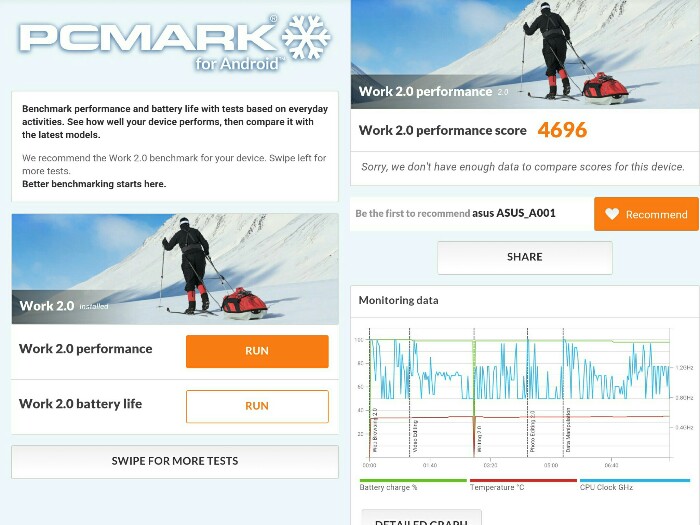 The ASUS ZenFone 3 Ultra ZU680KL can handle most productivity needs with ease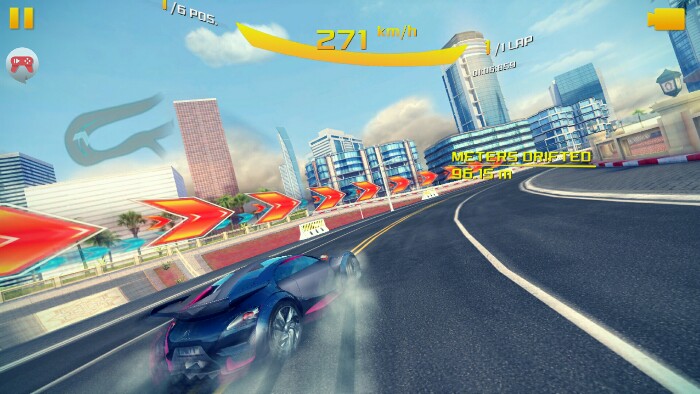 Gaming performance on Asphalt 8: Airborne was lag-free smoothness even with high-quality visual settings
After a marathon binge of downloading benchmarks, running those benchmarks and gaming and the phone tablet does get quite warm but even at its warmest it only reaches about 38 to 40 degrees (it also gets mighty cold in an air conditioned room). Combine that with a battery consumption of 20% for all that and you have a fairly efficient smartphone that should last 2 days or more on normal to minimal usage. Standby time for 24 hours ate up about 6% of the 4600 mAh battery and there wasn't any bundled USB OTG adapter but we assume that you can charge other devices with the ZenFone 3 Ultra as well. Miraculously, it takes under 2 hours to charge the 4600 mAh battery back up to 100% from 0% with the bundled charger.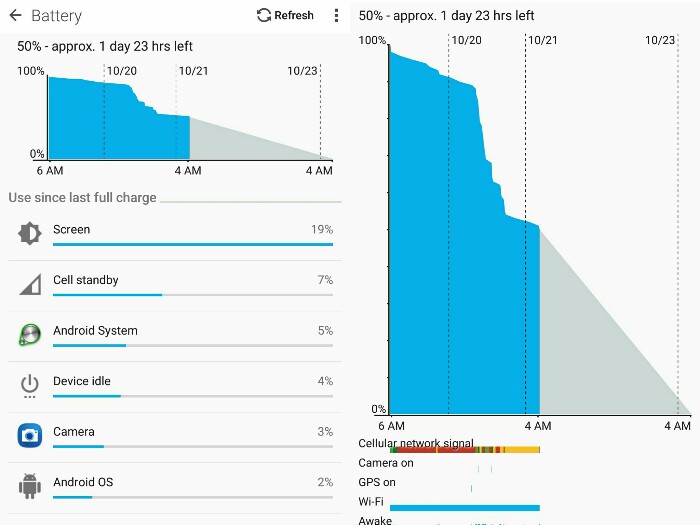 Nearly 2 days and counting with the ASUS ZenFone 3 Ultra ZU680KL on a single charge
ASUS have really outdone themselves with the audio tech on the ZenFone 3 Ultra. With the ability to playback HiFi audio Flac files from the ASUS Music app to the dual speakers that are both extremely loud (can fill up a medium sized room) and crystal clear, to the DTS X headphone tech, the ZenFone 3 Ultra is the phone to get if you're an audiophile. When coupled with movie watching the whole experience is even more awesome, as the 4K UHD TV processing chip and Tru2Life colours on the screen make all the 4K details stand out despite the fact that it is only a full HD resolution. Connectivity and call quality are actually better than most phones, so it should be able to handle VoLTE just fine.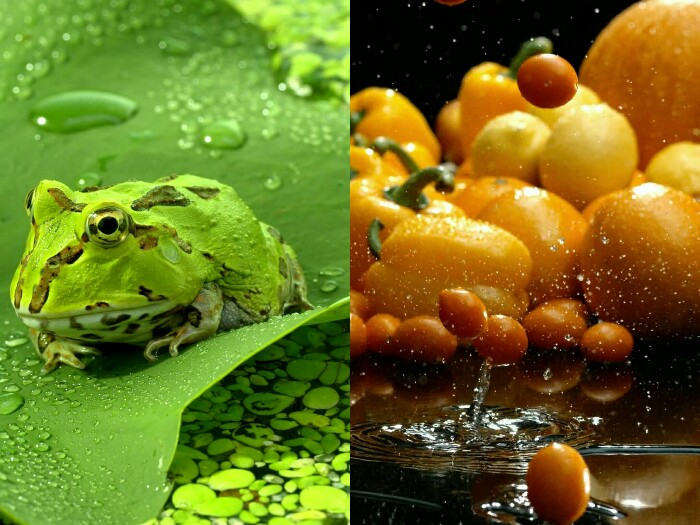 Movie and audio playback are awesome on the ZenFone 3 Ultra ZU680KL
Camera performance has been phenomenal, especially with the latest series of updates. Colours and details jump out at you and the camera is very fast even with 23MP resolution shots (bumping it down to 16MP makes burst mode even faster) but even then, you can easily capture all the fast motion pics with ease while Time Rewind captures all those precious moments, even the unpredictable 'fails'. While we would have liked a bit more control with it, slow motion video recording is no longer choppy and 4K video recording is very smooth with the video stabilization turned on.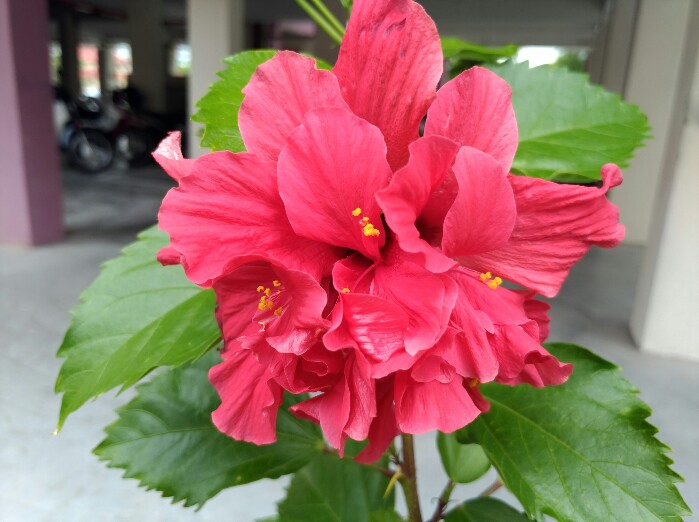 Auto, 23MP ~ See the nice bokeh effect?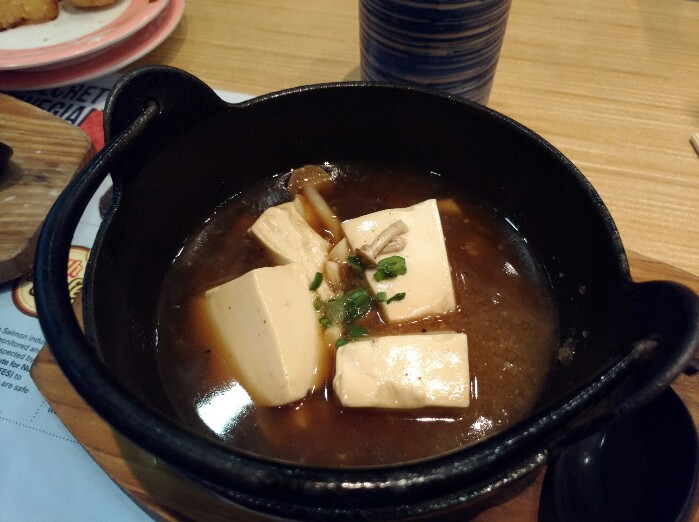 Auto, 23MP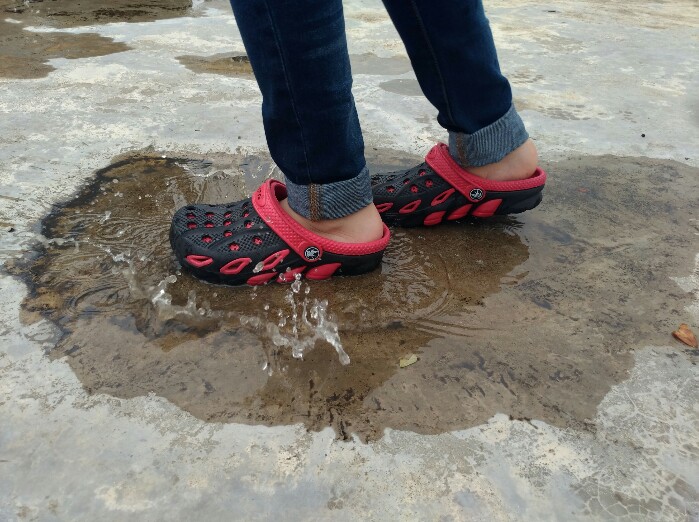 Burst mode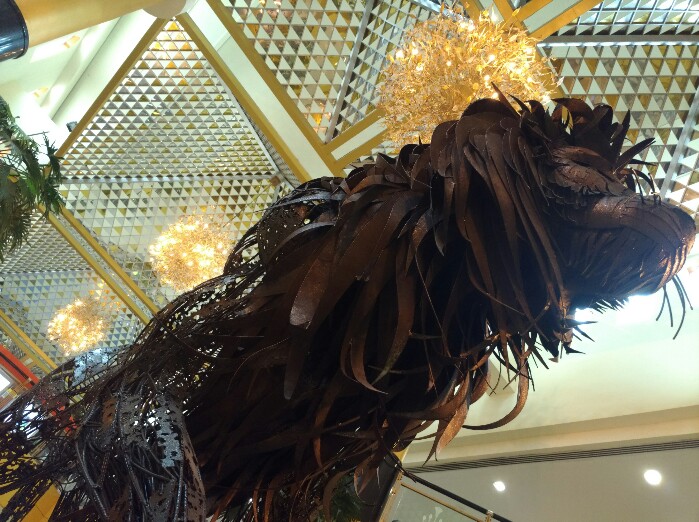 Auto, 23MP

Panorama ~ see the low-light performance?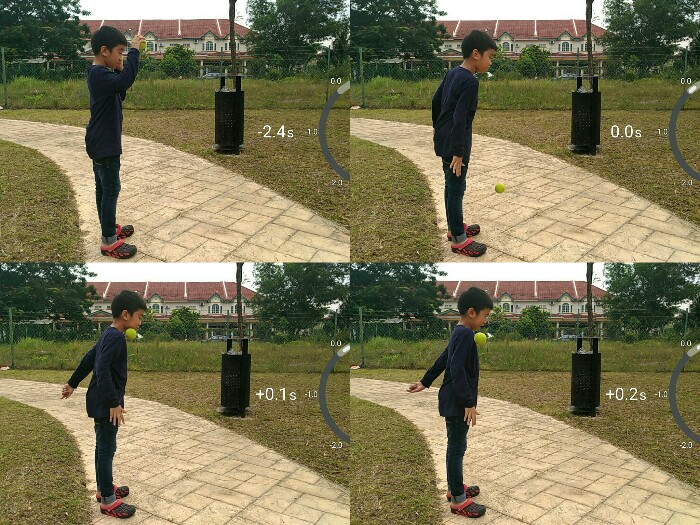 Catch all the details with Time Rewind, even the point of impact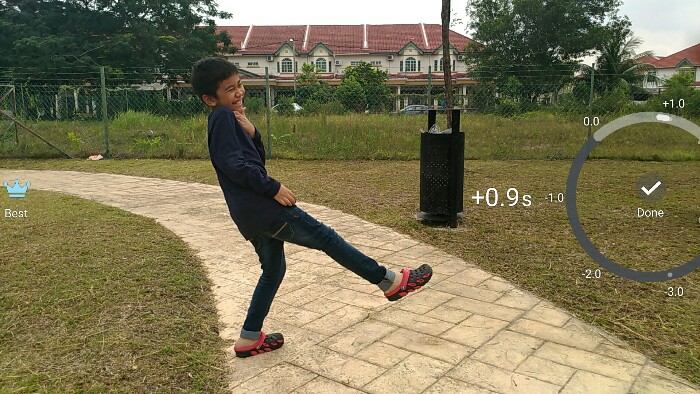 Time Rewind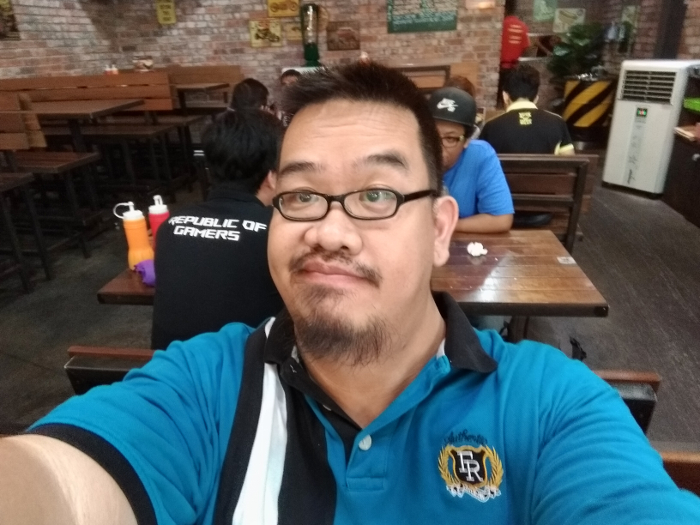 Auto, 8MP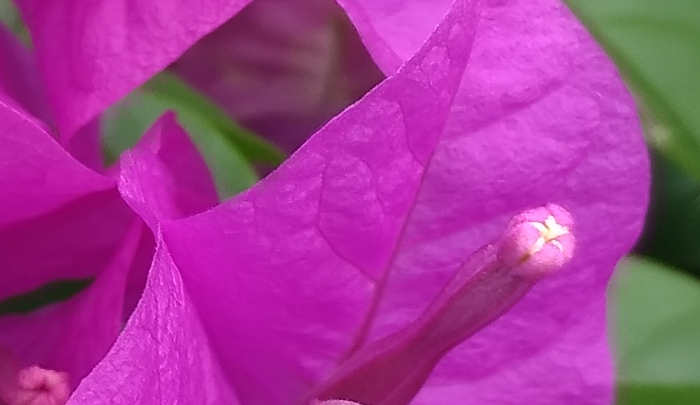 Zoom in for Super Resolution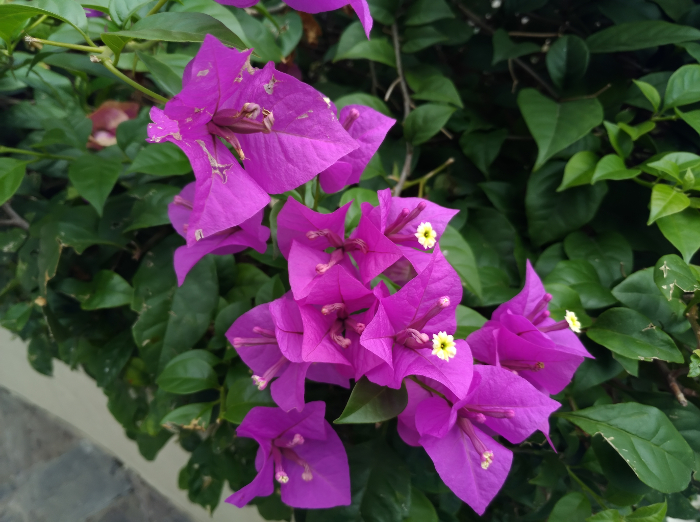 Super Resolution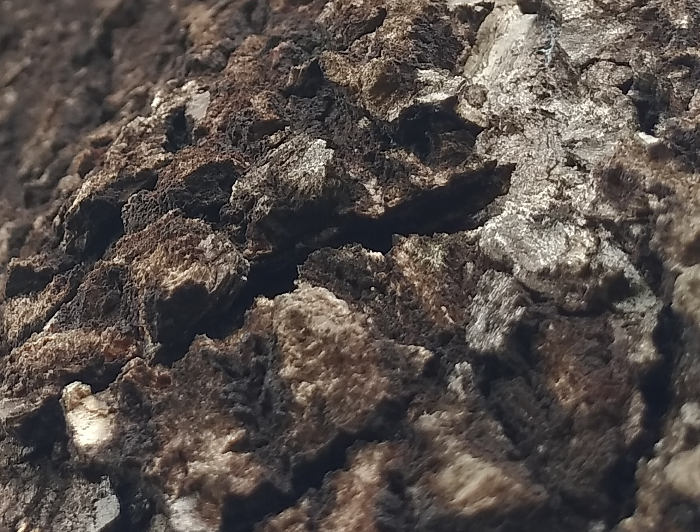 Zoom in for super resolution ~ did you see the face?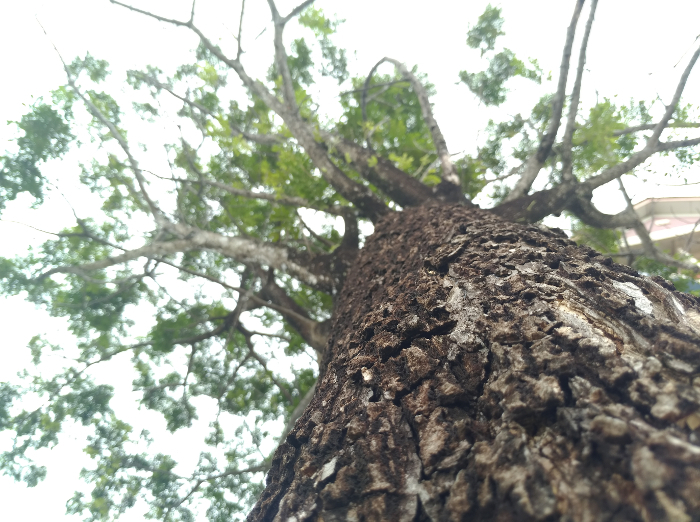 Super Resolution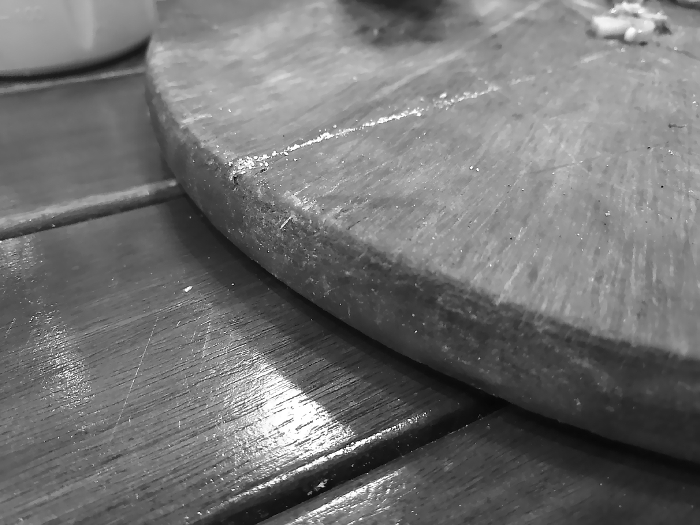 Black and white effect
Conclusion - The best All-in-one mobile computer yet
While it packs in a beautiful and above all 'large' 6.8-inch FHD display designed for 4K video playback I believe that users should be focusing on the whole device rather than each single part or component. Yes, it has some really loud and satisfying dual speakers with specialized audio tech. Yes, it captures flagship level photos and 4K videos with video stabilization and Yes, it looks about as premium a device as you can get. The main thing is that all these parts combine to become the powerful all in one phone tablet you (and I) have been waiting for and it should work just as well for those wanting an entertainment device to watch movies as those who want a device that can do everything well.
However, the very reason why it can last so long and fit in all these performance features also means that if you don't like big phone tablets or larger than 6-inch phablets, then you probably won't like the ASUS ZenFone 3 Ultra ZU680KL. We'd recommend at least another look at it at most ASUS stores, but for now, the ZenFone 3 Ultra ZU680KL will probably and mostly thrill just the fans of this category.
The ZenFone 3 Ultra ZU680KL embodies "the best computer is the one you have with you" age that we seem to be going into and should be perfect for those who like taking pictures or those who love music or even those who want an all-in-one productivity device with fingerprint security. So if you're looking for such a device (or have been waiting for one like I have) then the current RM2299 price tag it carries is a small price to pay. There are currently no devices that share the same features or performance but if it is just screen size, the closest is the 6.38-inch display Xiaomi Mi Max which when compared with our comparison tool doesn't really come close but does offer a lower price tag if performance features aren't what you require.