ASUS ZenFone 4 Max Pro review - Bigger battery, improved cameras and more in same metal phablet body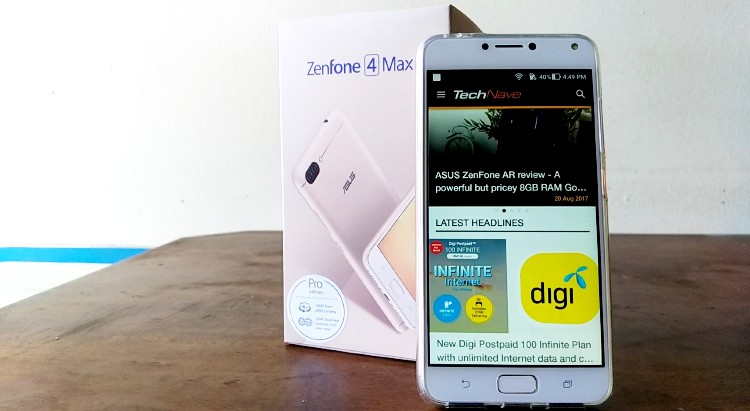 The ASUS ZenFone 3 Max offered a big 4000 mAh battery in a sleek metal body that did just enough for most of Malaysia's entry-level masses. Now, as the new ASUS ZenFone 4 range comes to the market we've had the chance to try out the ASUS ZenFone 4 Max Pro ZC554KL smartphone. It features a bigger 5000 mAh battery, 16MP + 5MP dual rear cameras with a wide angle combo, a 16MP front camera with it's own LED flash and many other improvements in the same metal body as before. Does it deliver more oomph to the overall big battery but just above average entry-level smartphone its predecessor was? Find out in our review of the ASUS ZenFone 4 Max Pro below.
Design - Except for the new features, looks pretty much the same
The new ASUS ZenFone 4 Max Pro goes for a slightly thicker profile at 8.9mm thin, but overall, the metal body, flat back and rounded frame remains the same as the previous ZenFone 3 Max. This somewhat thicker profile is perhaps to accommodate the larger 5000 mAh battery but it is still a comfortable grip while the 5.5-inch FHD display still has thin bezels.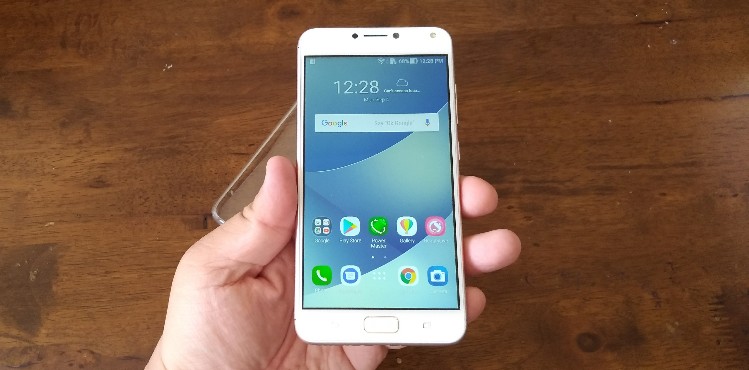 On the front, there is now a fingerprint sensor built into the capacitive home button and front softlight LED flash for the selfie user in the dark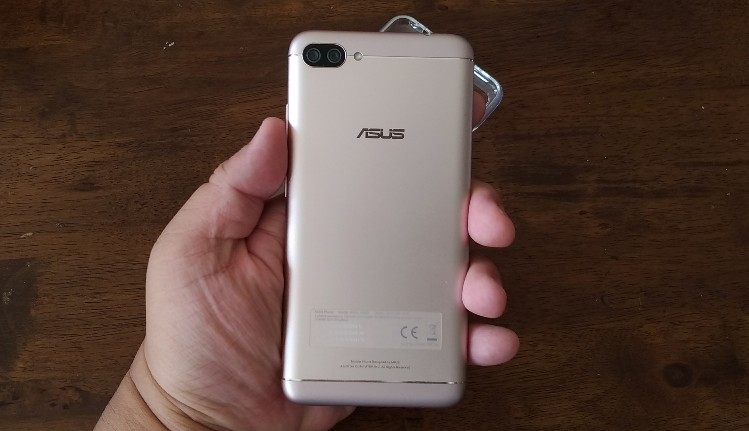 Looks like the same sleek metal body with antenna bands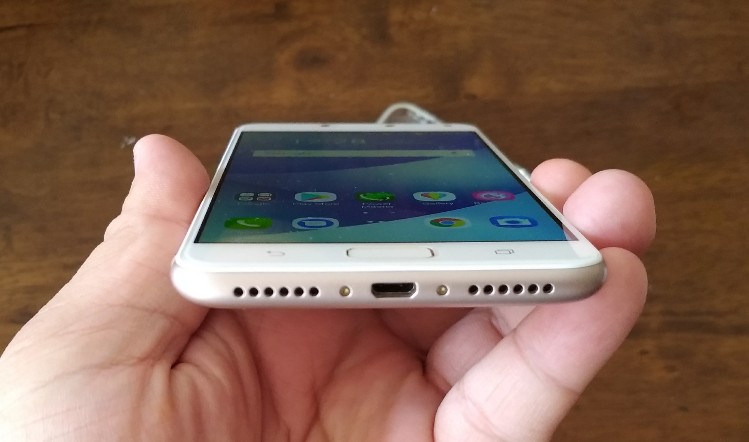 MicroUSB port and the speaker vents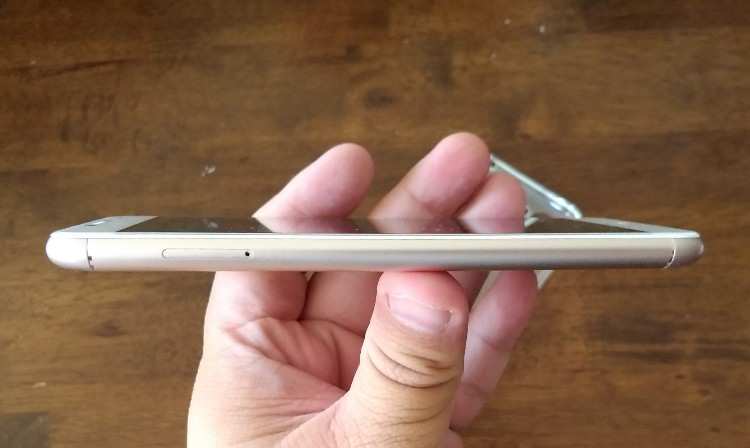 At 8.9mm, the ASUS ZenFone 4 Max Pro is a bit thicker than before but now has a lot more features
The major design difference would be the non-physical front home button which has a fingerprint sensor and unlocks from standby quickly if pressed. On the back there is a slightly raised dual rear camera hump while the antenna band grooves are inset with shiny chrome for a bit more grip.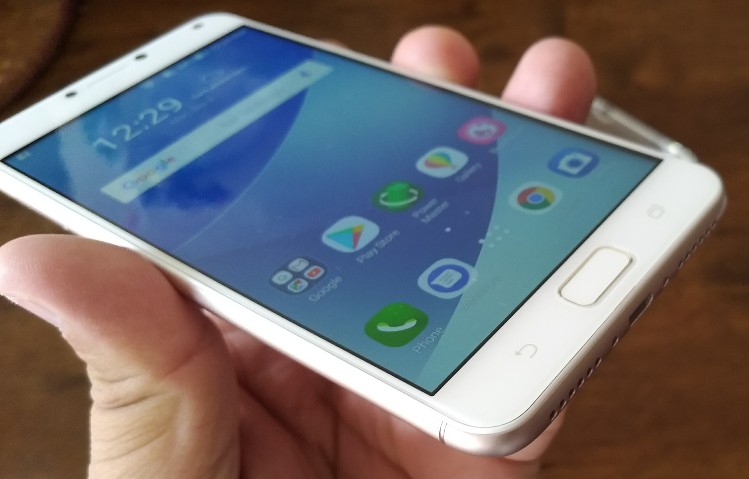 The ASUS ZenFone 4 Max Pro has sturdy metal frame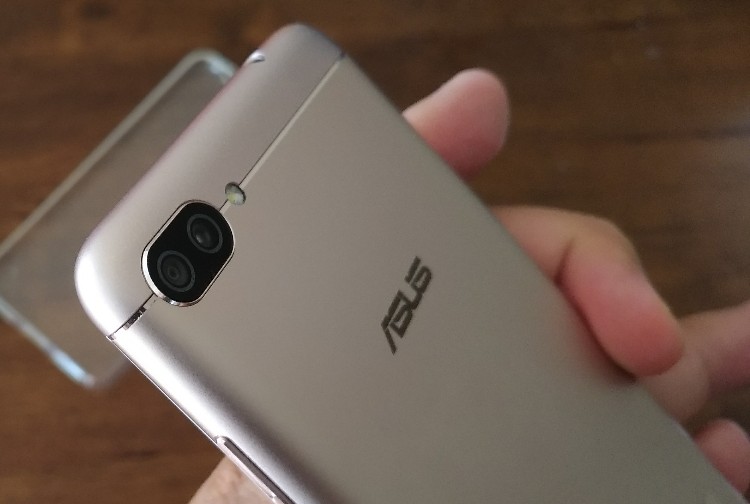 There's a slightly raised camera hump for the dual rear cameras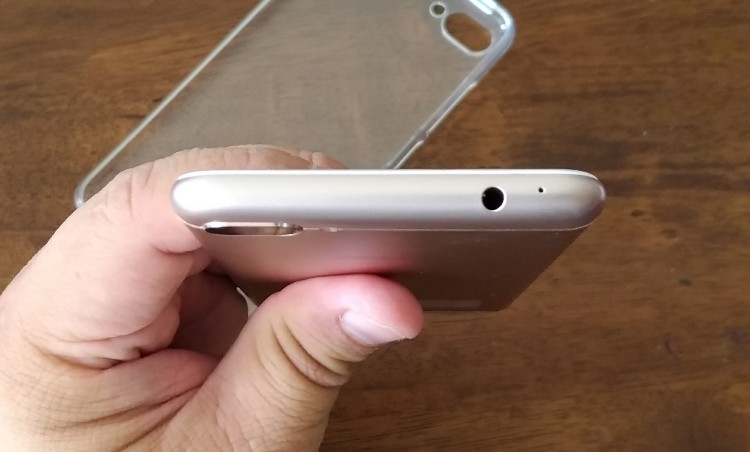 Yep, still has a 3.5mm jack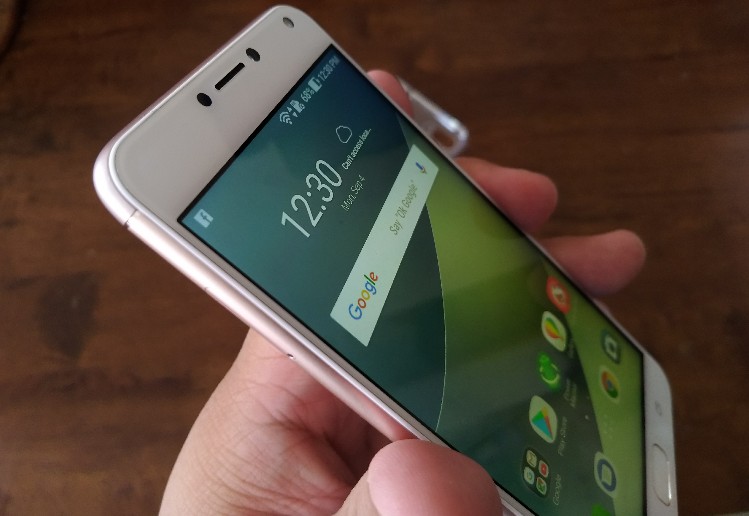 Display is just 720p or 1280 x 720 pixel resolution though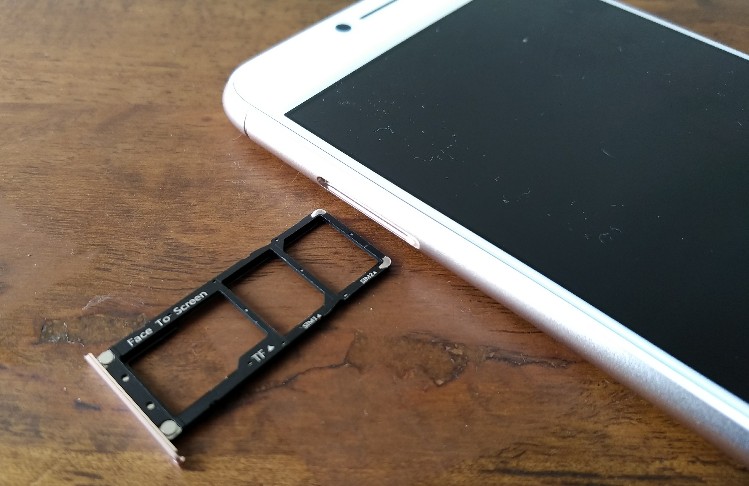 The SIM tray supports 1x microSD / 1x microSIM + 2x nano SIMs
Tech Specs and Features - Lots of new features
While the ASUS ZenFone 4 Max already got it's official announcement in Russia, it looks like Malaysia will be getting just the ASUS ZenFone 4 Max Pro for RM1099. Compared to the initial price of the ASUS ZenFone 3 Max at RM999, there's only an RM100 difference between the two, but in terms of features alone, the new ZenFone 4 Max Pro not only adds on a larger 5000 mAh battery, it also provides a better overall camera experience (which we'll cover in detail below) and more.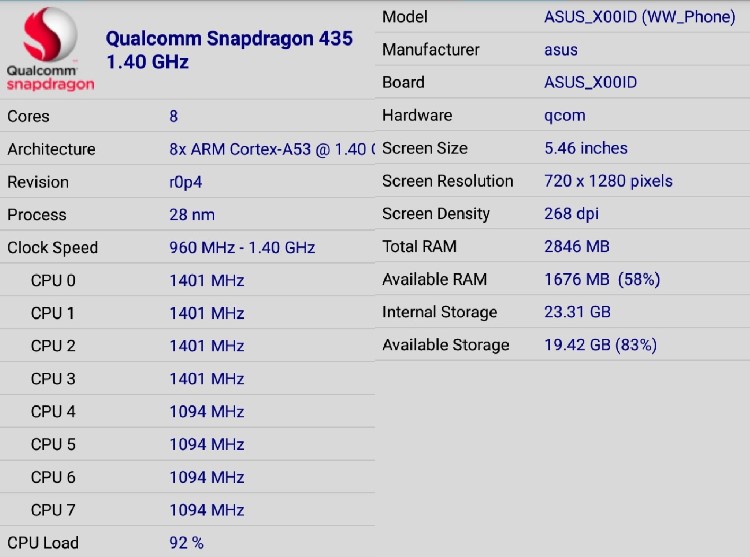 CPU-Z misreports this as the Qualcomm Snapdragon 435 but this is actually the Snapdragon 430, still octa-core though
Here are the full ASUS ZenFone 4 Max Pro tech specs and comparison with its predecessor:
Qualcomm Snapdragon 430 processor, Adreno 505, octa-core CPU clocking at 1.4GHz

3GB RAM
32GB storage (expandable memory available up to 256GB via microSD card)
5.5-inch HD IPS display in 720p
16MP (f/2.0) + 5MP (f/2.2, wide angle lens) dual rear camera | 16MP front camera (f/2.0) (Softlight flash)
Features fingerprint scanner, PowerMaster, Super Resolution, USB 2.0 (OTG), Triple nano SIM + microSD standby, Hi Res Audio, Super Resolution
154 x 76.9 x 8.9mm | 181g
Supports 4G, WiFi 802.11 b/g/n, Bluetooth 4.1 connectivity
ZEN UI 3.0 based on Android 7.0 Nougat
5000mAh battery
Available in black, gold and pink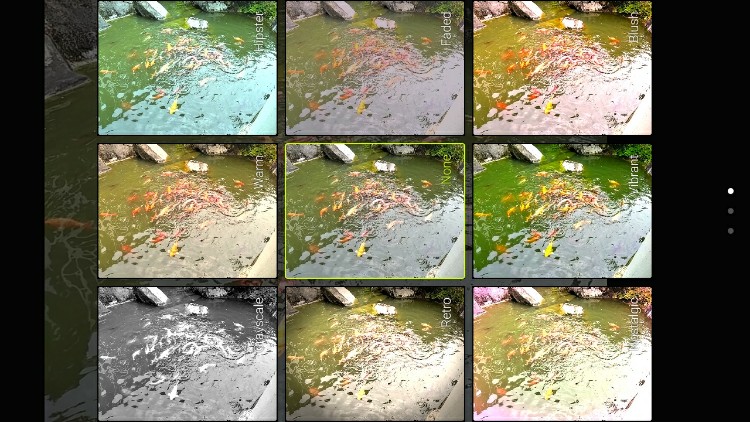 Plenty of effects to choose from
Stand-out features include the aforementioned 5000 mAh battery and new 16MP + 5MP dual rear cameras, which like other ASUS ZenFone 4 smartphones, pack in 1 wide angle lens for wide shots whenever you need it. Camera features have been decreased down to just the basics though which includes Auto, Beauty, Super Resolution, Gif Animation and Time lapse for the wide angle camera, while the higher powered 16MP camera gets an additional Pro or manual mode along with a panorama mode. There are also pull down effects filters as well.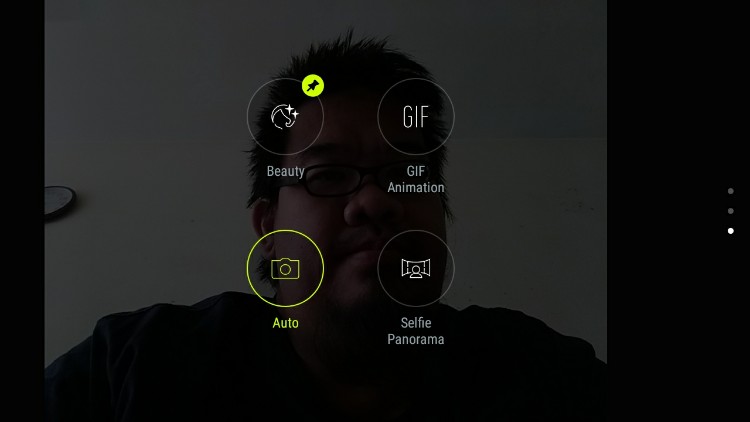 The front camera has the usual features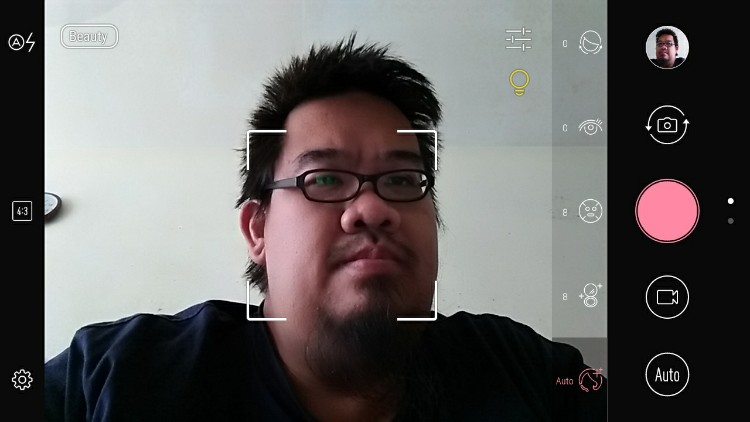 Beauty mode in action
It should be noted that there are other decreases as well, in that the ZenFone 4 Max Pro cuts down the display resolution to 720P from full HD. Most of Malaysia's masses will probably not notice the difference but the drop to 720p means you can't watch YouTube in 1080p. Again, something that most Malaysian users wouldn't really care about, but for some it could be a dealbreaker.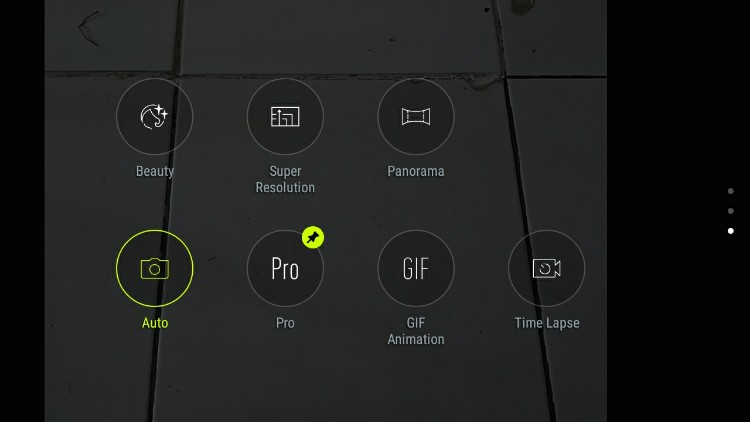 Camera features for the rear cameras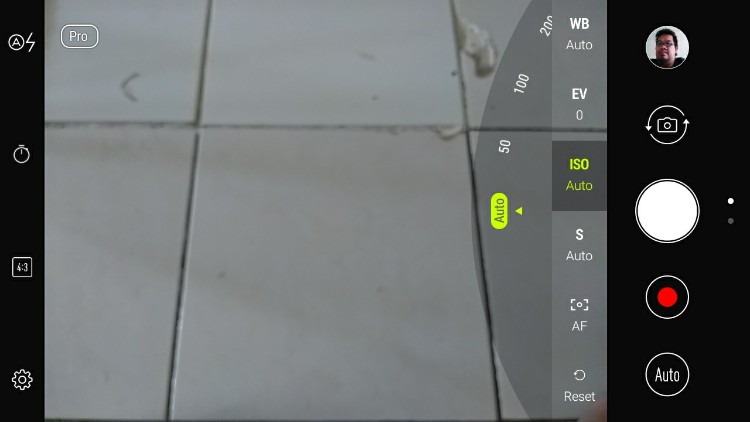 Manual or Pro mode
As advertised, the ASUS ZEN UI 3.0 apps have been streamlined somewhat but still a fairly large 8.69GB of the 32GB storage has been reserved for the system. You can get still get rid of certain apps like the Google Docs, Sheets and Slides but you're stuck with Instagram and Facebook. We liked the somewhat cleaner interface and the context menu that pops up when you long press an app icon but it would have been nice if we could get more storage. A welcome addition to the ZEN UI 3.0 on top of the Mobile Manager and Game Genie includes the BeautyLive app to help you get beautification features while streaming video live.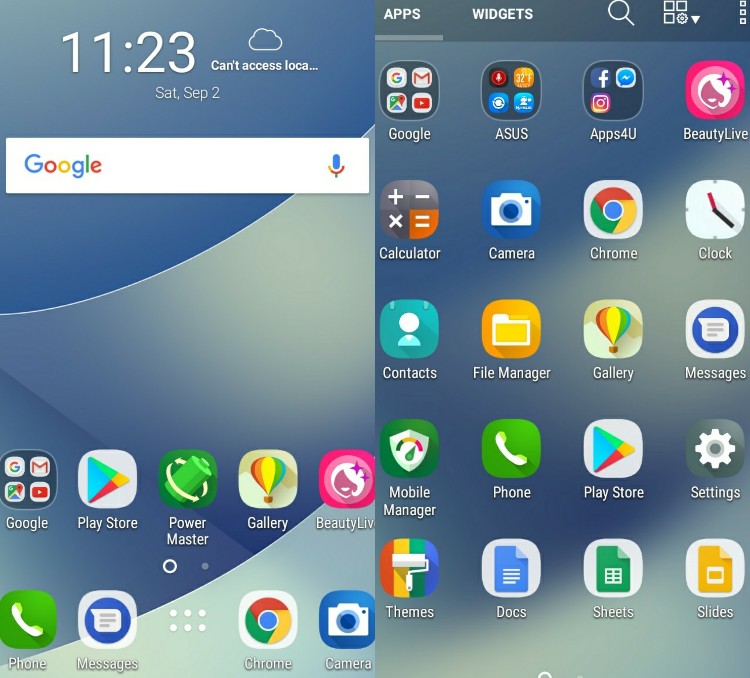 The ASUS ZenUI 3.0 has been cleaned up somewhat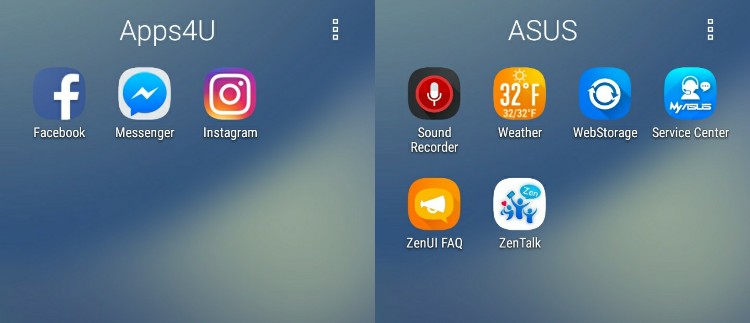 These are the bundled apps, definitely a lot less than before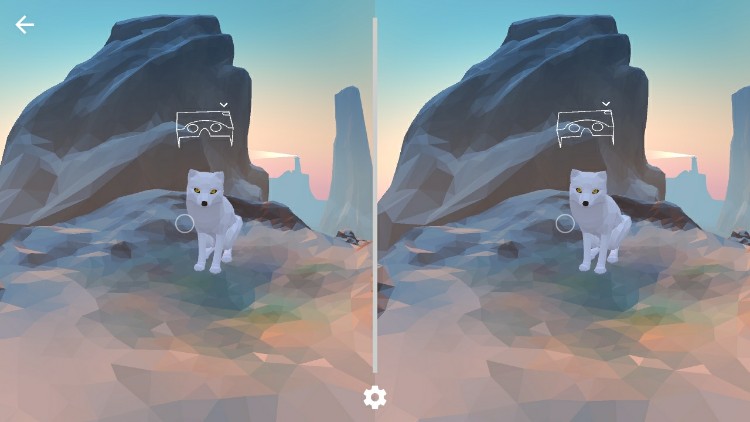 Yep, it supports Google Cardboard and therefore also Pokemon Go
The ZenFone 4 Max Pro ZC554KL has a gyro sensor and fully supports Google Cardboard, although the 720p resolution may result in a drop in quality. Nonetheless, ASUS have been fairly generous with Malaysia's box set, offering a headset, OTG USB adapter and free soft clear silicone casing to help protect the slightly raised camera hump.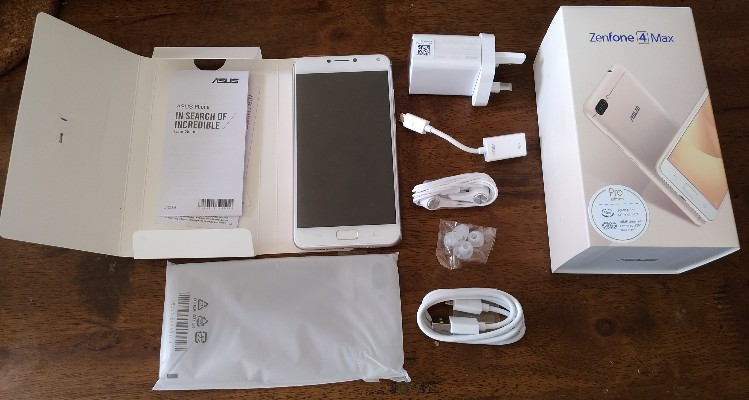 Quite a lot inside this box
Performance - Definitely a well-thought out step up
As expected, the ASUS ZenFone 4 Max Pro nearly matches its predecessor in terms of performance, getting an AnTuTu score of 41630 (the predecessor got 43526) and a faster Epic Citadel score of 59.1 fps due to the lower 720p resolution display. This is reflected in fairly fast and smooth Asphalt 8: Airborne gaming on high visual quality settings and a phone that doesn't get nearly as hot as the previous ZenFone 3 Max, which should satisfy the gamers out there.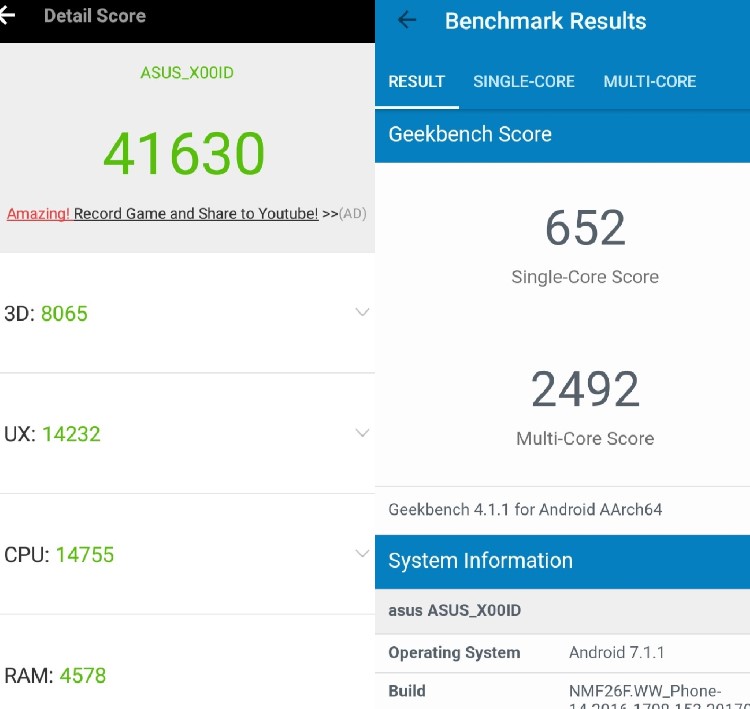 AnTuTu (left) and GeekBench (right)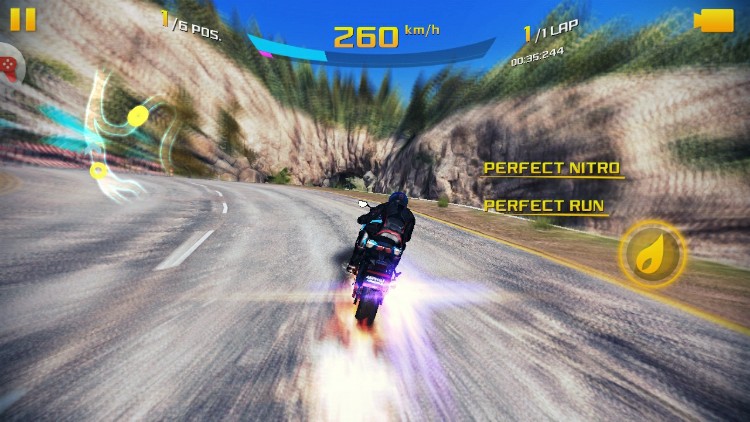 Works smoothly in high quality visual settings for Asphalt 8: Airborne, mainly because the screen is in 720p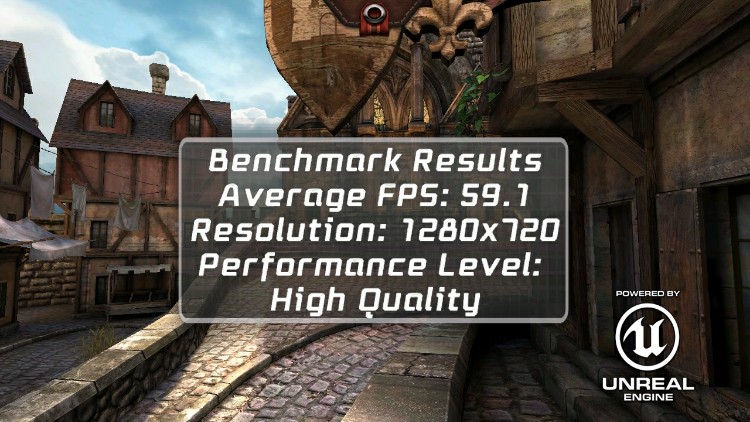 Epic Citadel
Since this is an Android 7.1.1 packing phone right out of the box it also supports Vulkan but the 3DMark test results are fairly meaningless until we get some more Vulkan running games or apps to test out fully. Sound is clear but not nearly as loud as we would have hoped and somewhat tinny on the higher volumes.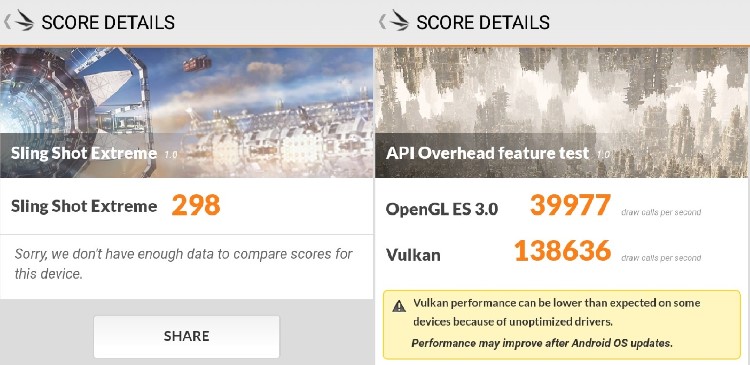 WiFi and 4G connectivity were quite strong while battery life lasted about 4 days and a half (about 1 day more than the ZenFone 3 Max) but this was on minimal to normal usage. We expect the really heavy users to get almost 2 days while recharging took a while, requiring a bit more than 3 hours to get a full charge.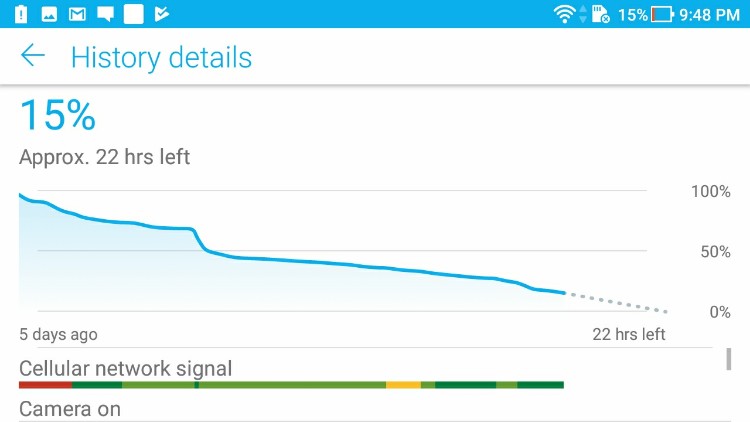 The ASUS ZenFone 4 Max Pro ZC554KL can last quite a while on normal to medium usage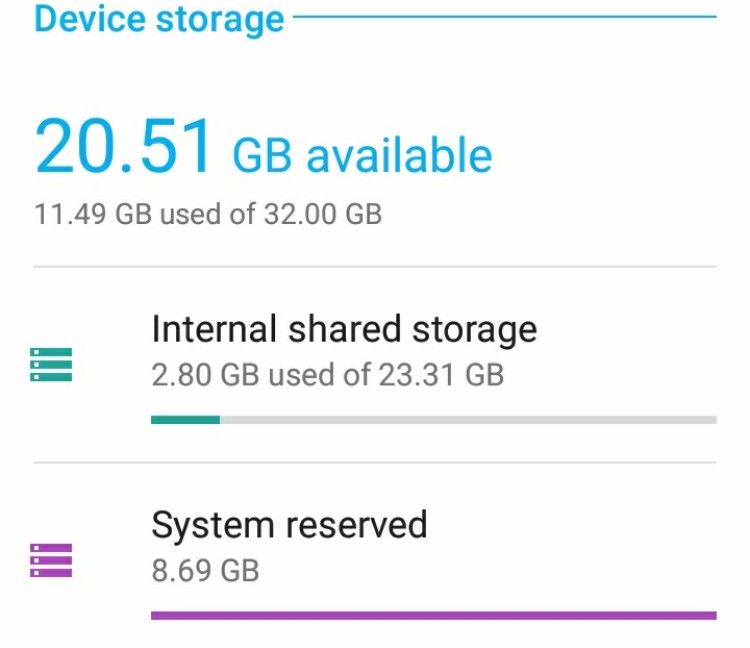 It is good to have 32GB of storage but not so good that 8.69GB has been taken by the system
The most impressive step up will probably be the cameras though. While the ZenFone 3 Max chugged along, barely covering the basics, the improved cameras on the ZenFone 4 Max Pro offers more details, faster autofocus and a selfie camera experience on par with more specialized selfie cameraphones. I was quite impressed with the beautify mode as it whitened and smoothened my cheeks without turning me into an albino Jabba the Hutt. The front softlight flash also guarantees clear selfies in the dark as well.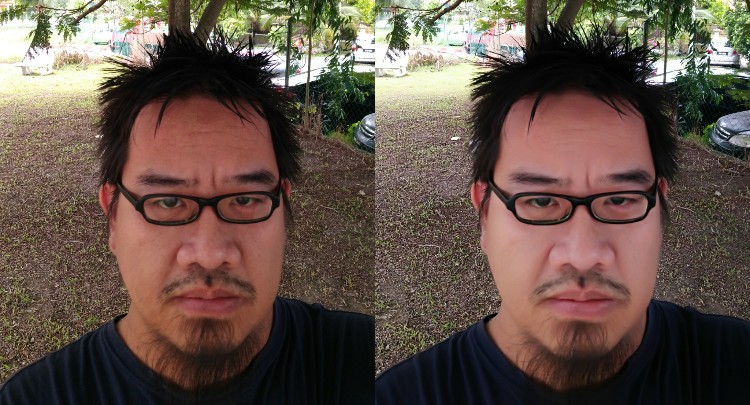 Fuh, and I thought I was already quite fair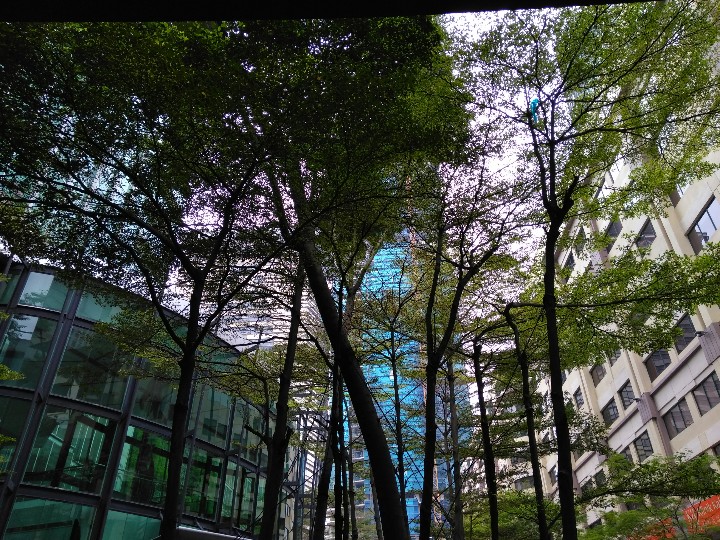 Here's the main camera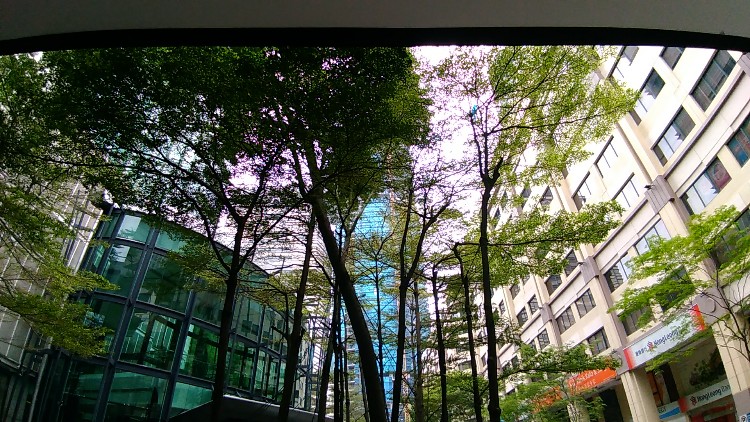 ... and here's the wide angle
While the main 16MP rear camera definitely offers more in terms of quality and details with better bokeh-like effects (blurs the background) and options, the 5MP wide angle camera isn't a slouch in terms of performance either. I got some fairly detailed shots with both angles and this should make the more photography inclined quite happy as well. However, like most cameraphones without any OIS or Optical Image Stabilization, things can become a bit blurry in rather dark conditions unless you have a tripod and play around with the manual or Pro mode settings. In most low-light conditions, the camera does just fine though.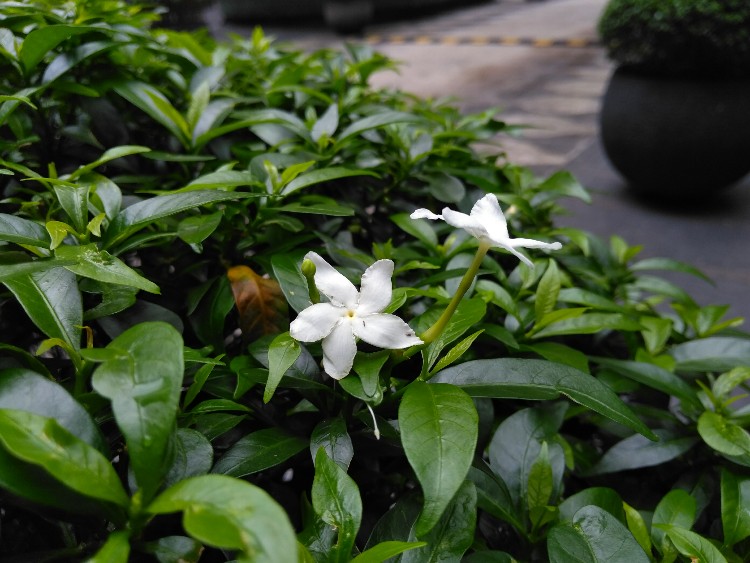 Better overall focus and background blurring with more details in this close up main rear camera shot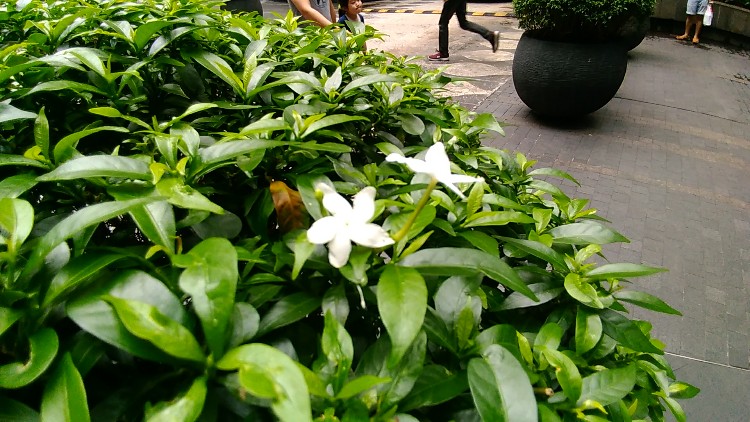 Gets more of the picture but loses out a bit in terms of details with the rear wide angle shot
Plenty of details in black and white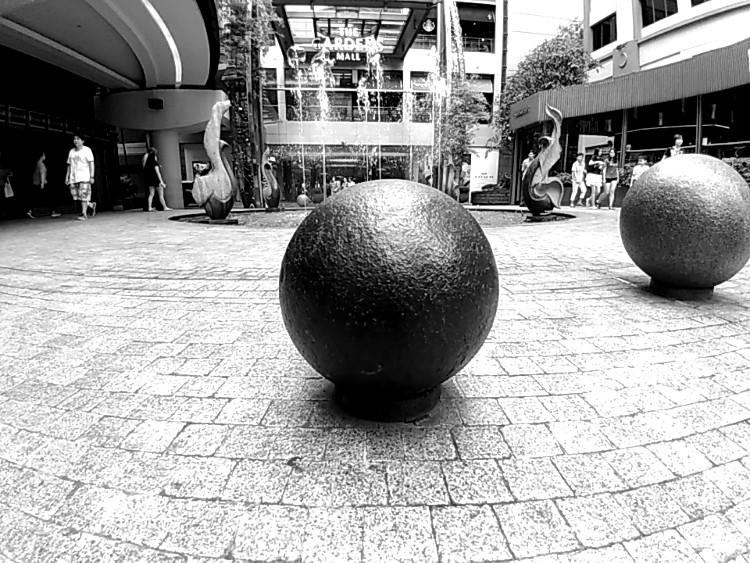 ... also many details in black and white wide angle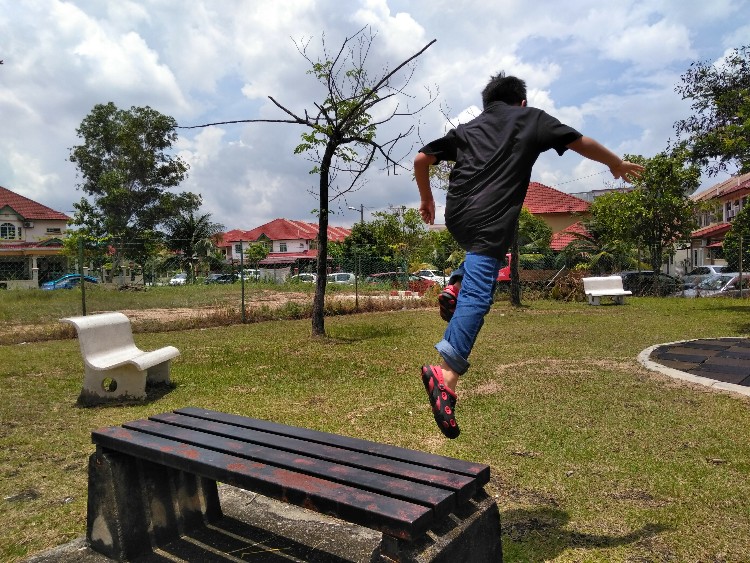 Catch things in motion with high detail using the burst shot (only for the 16MP main rear camera)

Panorama is smooth and wide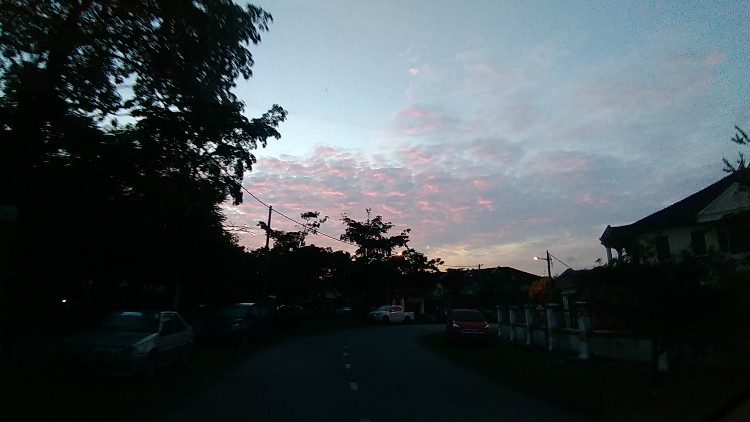 Fairly good low-light in a moving vehicle no less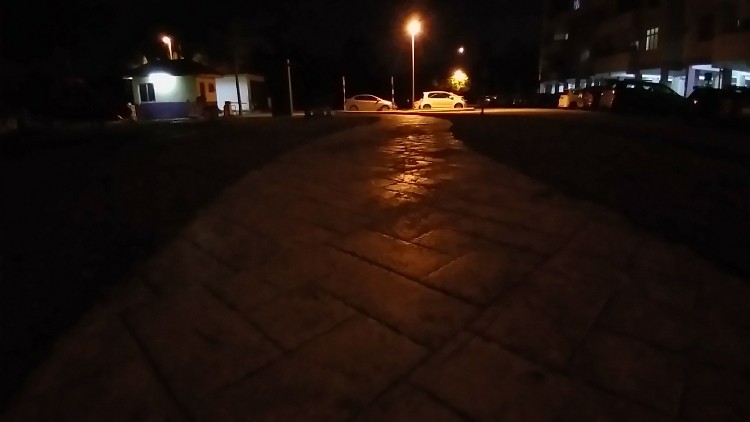 But if there isn't enough light, then it becomes a bit blurry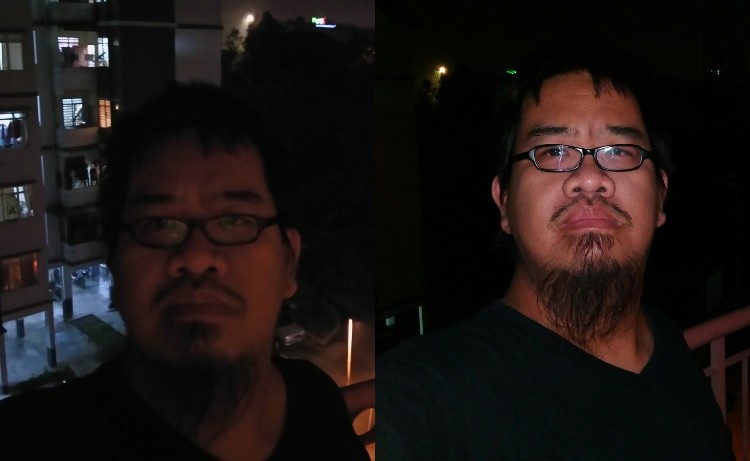 Selfie with and without the front softlight LED flash
Conclusion - Plenty of value for just RM100 more
Overall, the ASUS ZenFone 4 Max Pro offers a lot more in terms of value for just RM100 more than its predecessor's initial asking price tag. Granted, you can now get the ZenFone 3 Max for around RM620 or so, but it cannot beat the better battery life and dual-rear and front selfie camera experiences offered by the very much refreshed ZenFone 4 Max Pro. We expect this initial price tag of RM1099 to fall fast as well (update: at the time of writing this review it is now RM979), but the value it offers in terms of features and functions should keep many Malaysians happy.
Those who can detect 1080p or full HD graphics should probably stay away, but if you're looking for a big battery smartphone that can do more than most of the other big battery, metal bodied smartphones out there, then the ZenFone 4 Max Pro should definitely be on your consideration list. Other contenders would have to be the Xiaomi Redmi Note 4 for value but it doesn't pack in the same size battery or cameras while the Huawei P10 Lite, Honor 6X and Moto G5 Plus do so for the cameras but for slightly higher price tags and smaller batteries.
Are you looking for a big battery smartphone that can do a lot more? Would you get the ASUS ZenFone 4 Max Pro for below RM1K? Know anyone who has bought one? Discuss in our Facebook page and stay tuned to TechNave.com for all the latest tech reviews and news.
Asus Zenfone 4 Max Pro ZC554KL Specs & Price >