ASUS ZenFone AR review - A powerful but pricey 8GB RAM Google Tango smartphone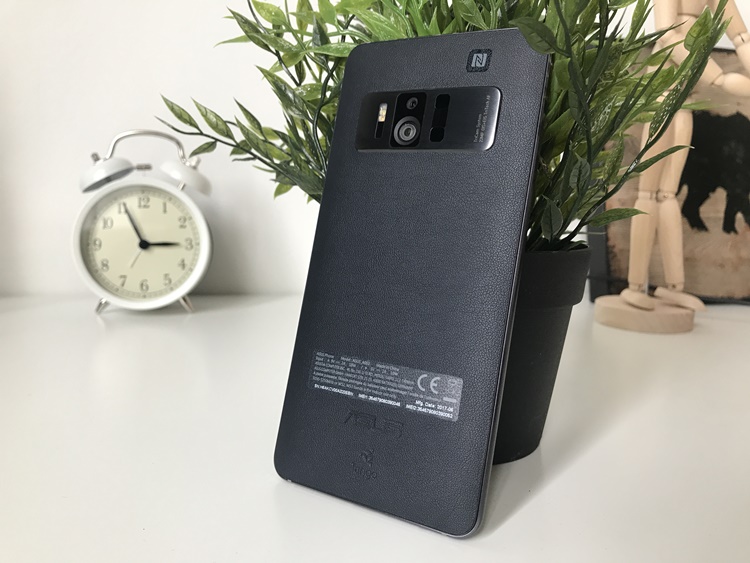 The ASUS ZenFone AR came into Malaysia for a hefty RM3799 price tag. Yup, we know. That's really expensive for a smartphone but just so you know, this is a device that's Google Tango-ready and integrates both augmented reality (AR) and virtual reality (VR). But do you really need one? Is it more than just a gimmick? Read below to find out.
Design - Very sleek premium looking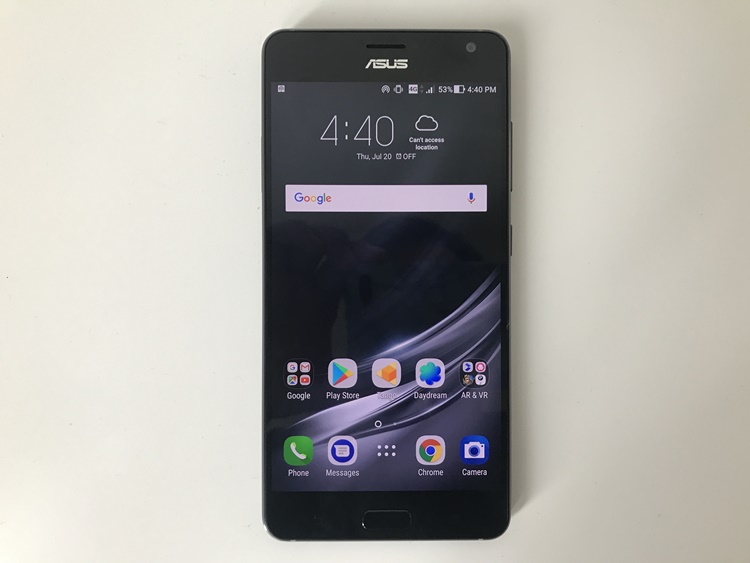 As a smartphone that utilizes both AR and VR technology, the ZenFone AR is quite big. The 2K or 2560 x 1440 pixel resolution display is 5.7-inches long, with metallic sides on four corners followed by a leather cover at the back.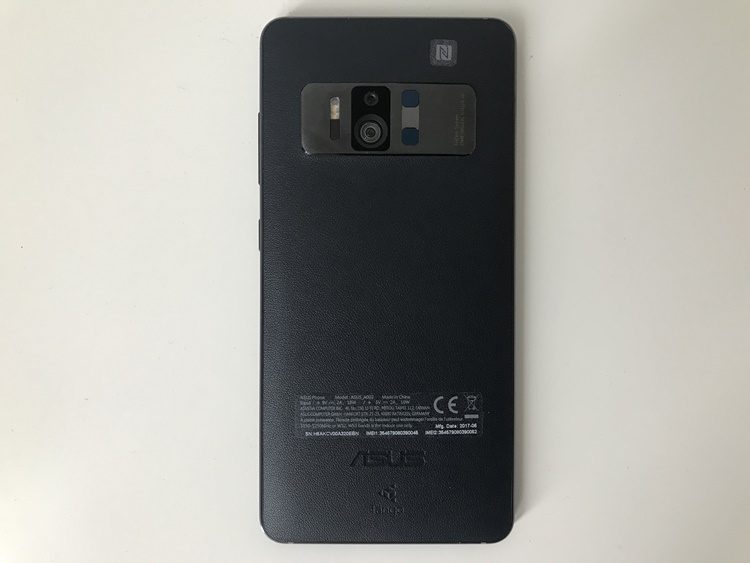 The rear camera bump there also looks vastly different from many smartphones. You may assume that the 23MP rear camera sensor is the biggest one there but it isn't (lol). We will go through more details on that later but for now, an NFC sensor is located above the camera bump while the logos, including ASUS and Google's Tango are located at the bottom.
The power and volume buttons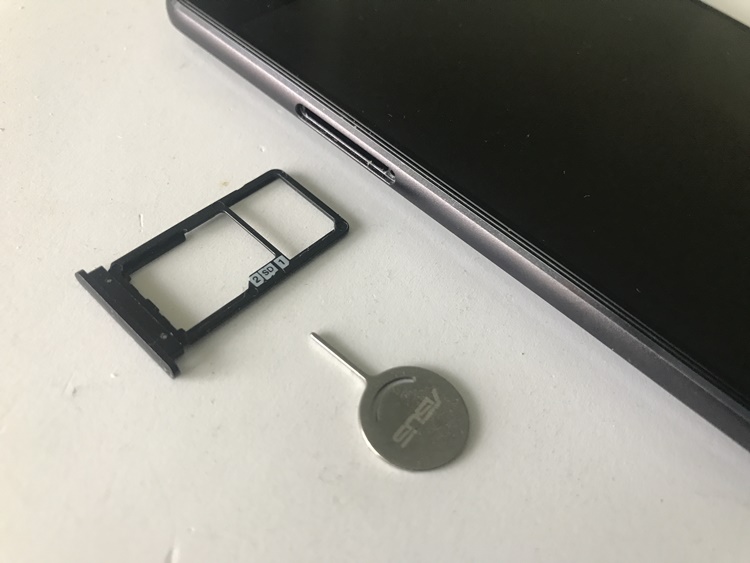 The dual SIM tray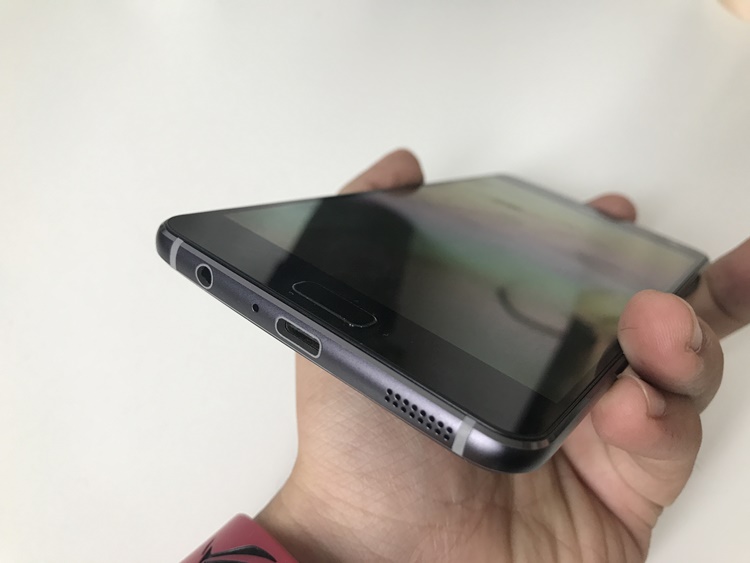 3.5mm headphone jack, USB Type-C and speaker grill at the bottom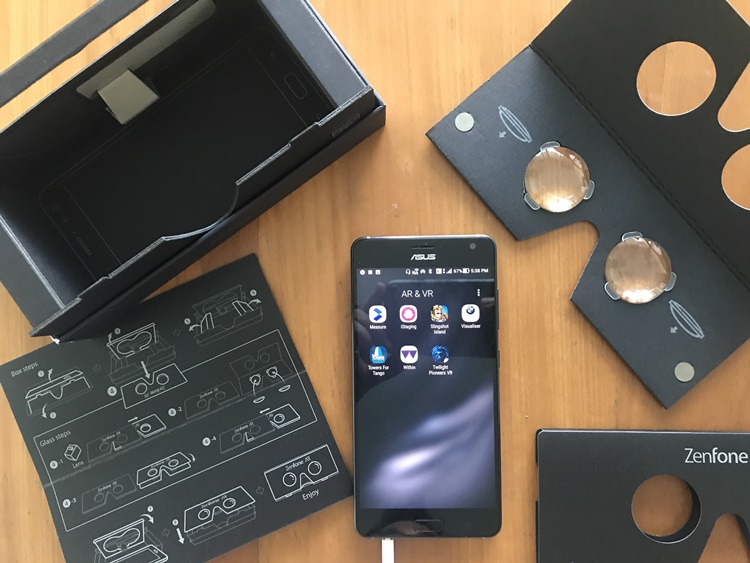 It's worth mentioning that the box can be made into a Do-It-Yourself VR card box headset. All the necessary items such as the VR lens and the setup instructions are included. This is actually one of the best smartphone box sets I've ever seen, so a thumbs up to ASUS for thinking outside the box for this.
"Like"
Tech-specs and features - Monstrous specifications, but where are the AR and VR contents?
Here are the ASUS ZenFone AR specifications: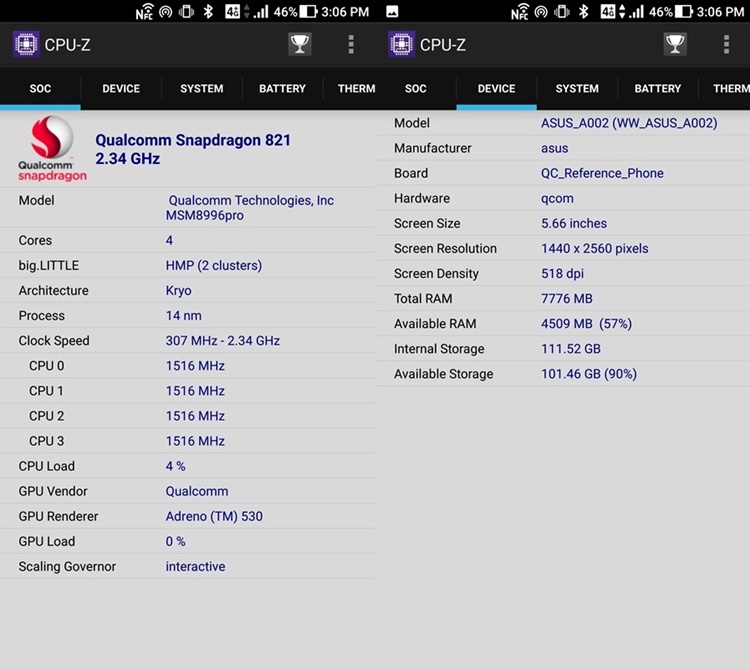 Qualcomm Snapdragon 821 processor, Adreno 530, clocking at 2.35GHz
8GB RAM
128GB of internal storage (UFS 2.0, expandable memory available up to 2TB)
Measures 158.7 x 77.7 x 9 mm, weighs 170g
5.7-inch WQHD Super AMOLED display in 1440 x 2560 pixel resolution
23MP PixelMaster 3.0 camera (4-axis Optical Image Stabilization, 3-axis Electronic Image Stabilizer, TriTech AF system, LED flash) | 8MP front camera (f/2.0, screen flash)
Features Google Tango sensors, Daydream, fingerprint sensor, USB Type-C 2.0, Dual SIM dual standby
Supports 4G, Wi-Fi 802.11 a/b/g/n/ac, Bluetooth 4.2, NFC
Android 7.0 Nougat
3300 mAh battery
The ZenFone 4 is packing some serious tech-specs. Some of you might roll your eyes a bit over the Snapdragon 821 processor, but to be fair this device came out pretty early on in January during the CES 2017 show, that was before the 825 version started being mainstream recently.
Other than that, it was also the first smartphone to feature a huge 8GB of RAM, but for a good reason. It seriously needs a lot of memory firepower to run the AR and VR content smoothly while displaying everything on the 1440p resolution display, not to mention the 128GB worth of storage just to accommodate the AR and VR apps.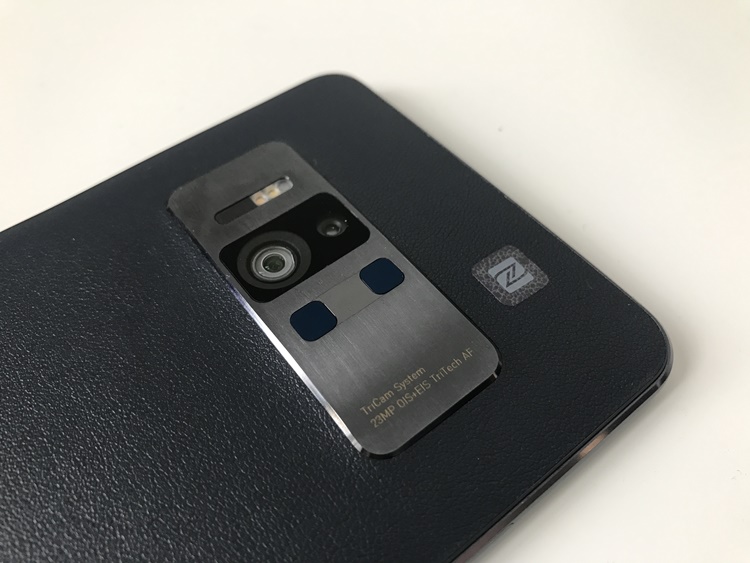 Moving on to the camera hump behind. You'd be surprised to know that there are actually three rear cameras (a.k.a. TriCam System) — a motion tracking, depth sensing, and high-resolution 23MP camera. The largest lens there is actually the motion tracking sensor, followed by the 23MP camera sensor above, then the two sensors on the right side as the depth sensing with an infrared blaster. Oh, also the laser autofocus system is below the LED flash there.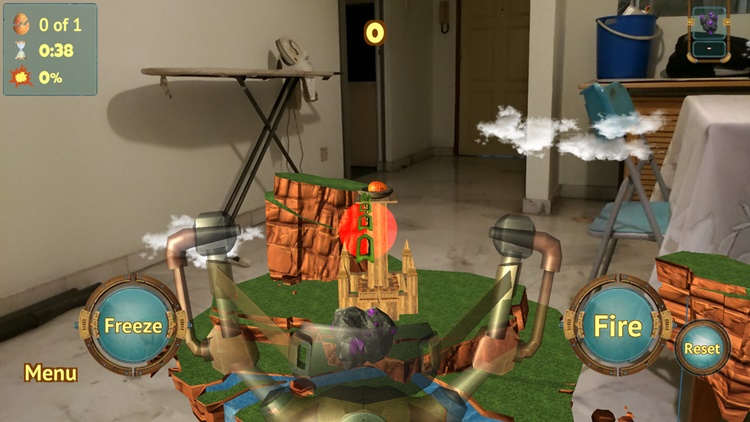 Slingshot AR app
With all these placed together, this allows the device to "see" the world just like you do by creating a 3D model of its surroundings. This lets it place 3D models in the real world without actually having these models sink in to the floor or wall.
So what of the AR and VR contents? Well, there are plenty of them. For starters, there's the Tango, Daydream, and a folder of AR/VR apps grouped together. From Tango, there are a huge selection of AR apps to choose from and for Daydream, you will need an actual set of Google Daydream VR headgear (not officially available in Malaysia) to work because it requires the controller for interactive purposes.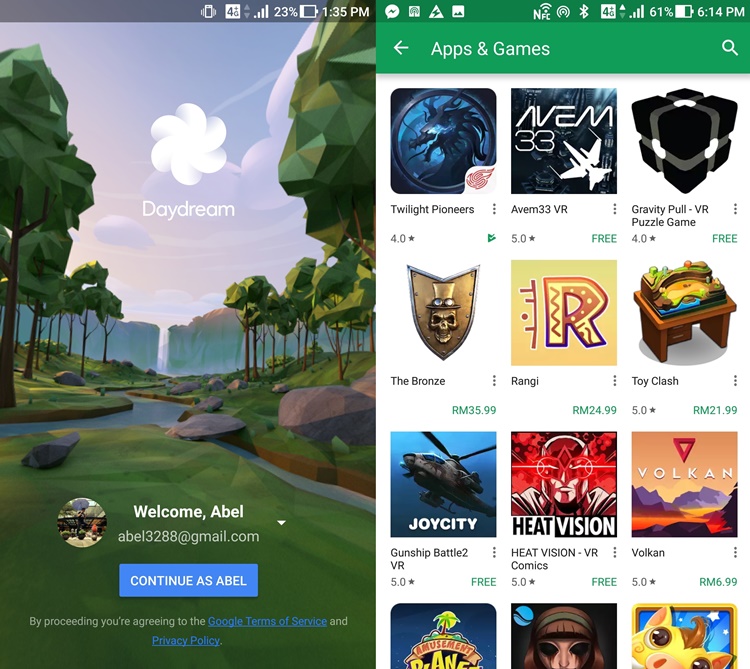 Daydream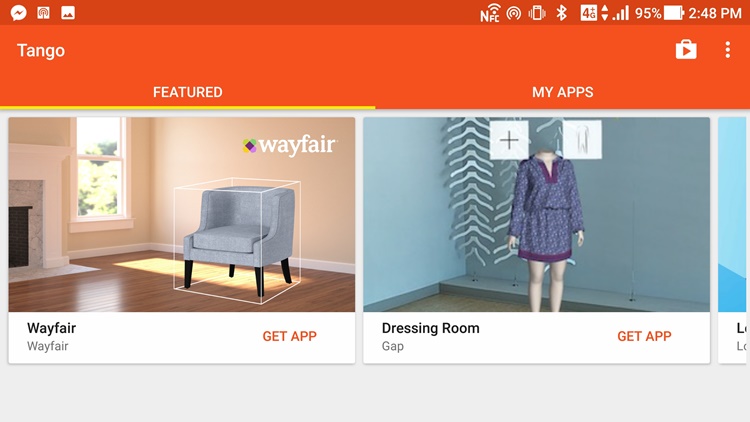 Various AR apps can be found inside Tango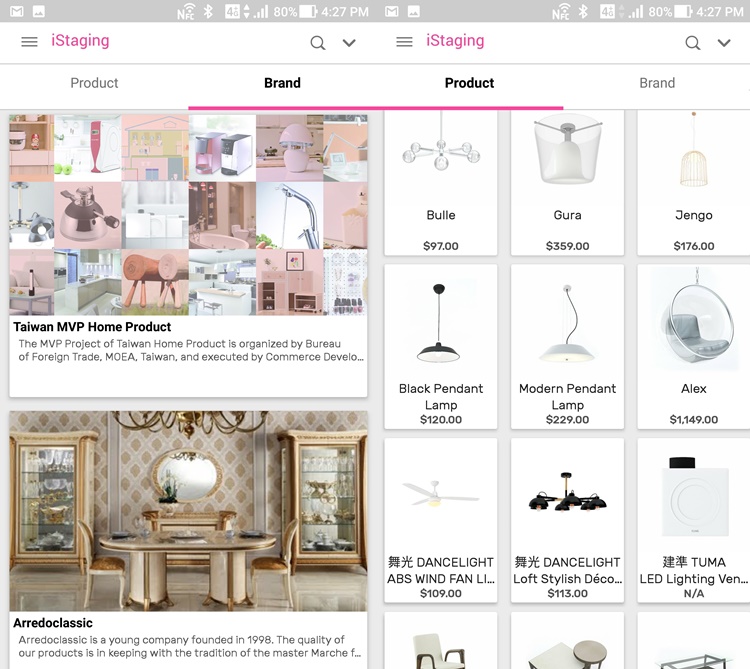 The iStaging app allows you to go through designer's page for interior designs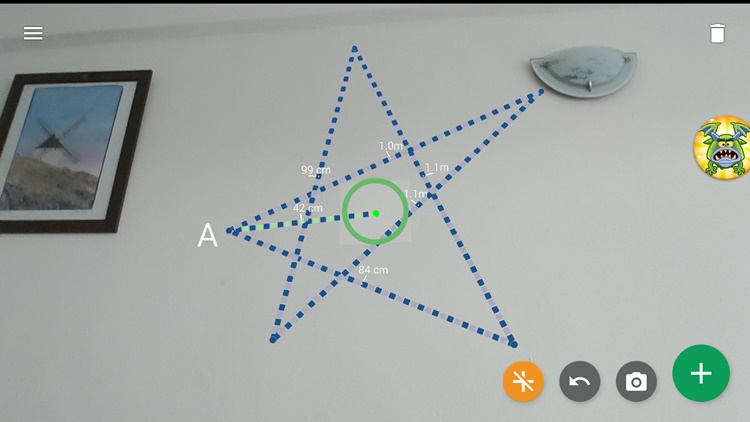 The Measure AR app is sure useful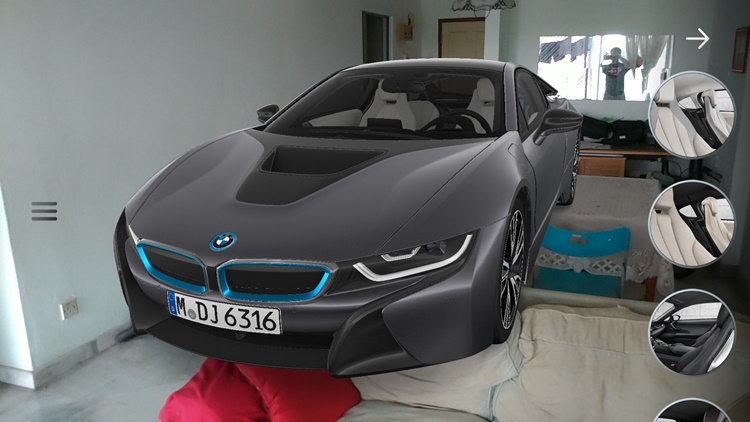 Oh look, a BMW car in my living room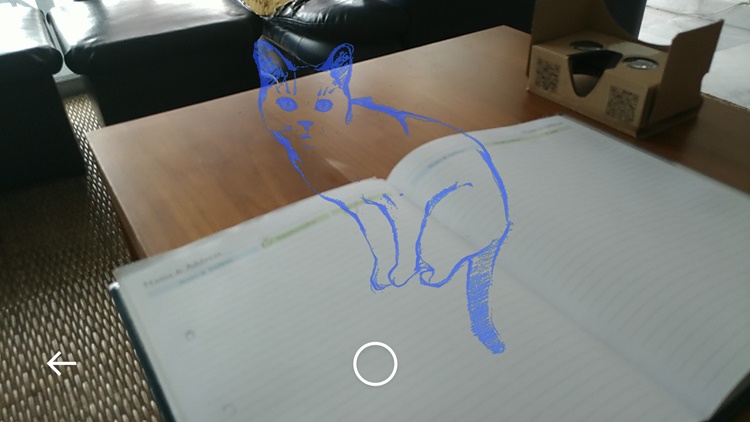 Meow
Sounds fun doesn't it? However, there is just one problem about that. Currently, there are only 30 AR apps in Tango and most of them aren't very fun to play with, it does get intriguing for the first time but after that, you probably won't even touch back those apps again. However, some of the apps are quite educational which might be good for your kids.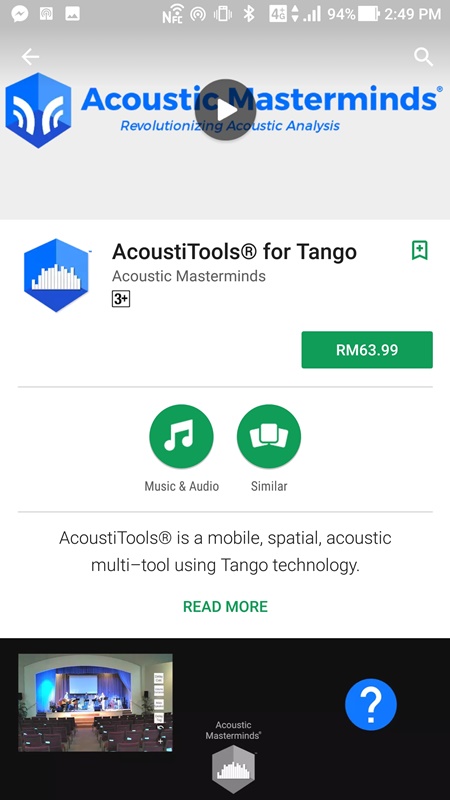 Some AR apps can cost from RM10.99 to RM63.99. So uhh, no thanks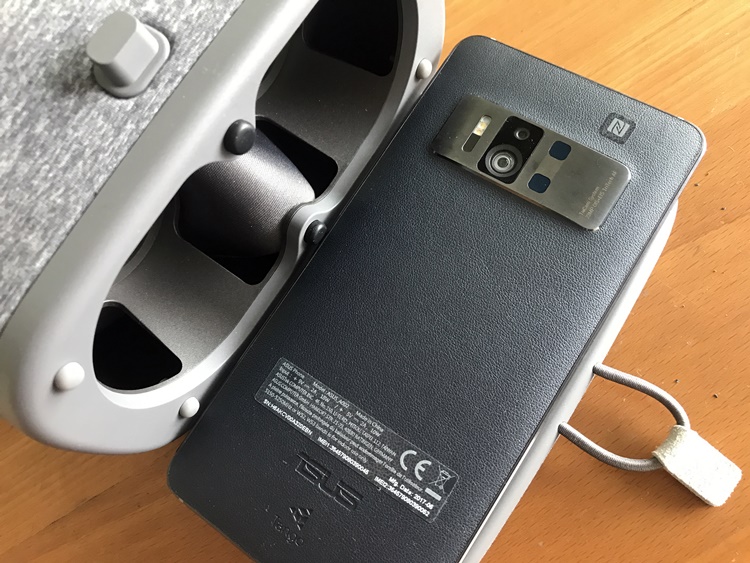 The Google Daydream headgear (review unit) and ASUS ZenFone AR
This is the same case for the Daydream content as well, as a lot of the VR apps aren't free and perhaps the worse news of them all is that the Google Daydream headgear is not available in Malaysia, so it kind of backfires to have a Google Daydream ready device but no viewer or relevant content to enjoy it with. There are two games which I find fun - the Twilight Pioneers (already pre-installed) and VR Karts: Sprint, so....yeah, the bottom line is there aren't enough fun (keyword) AR and VR stuff for me to enjoy... yet.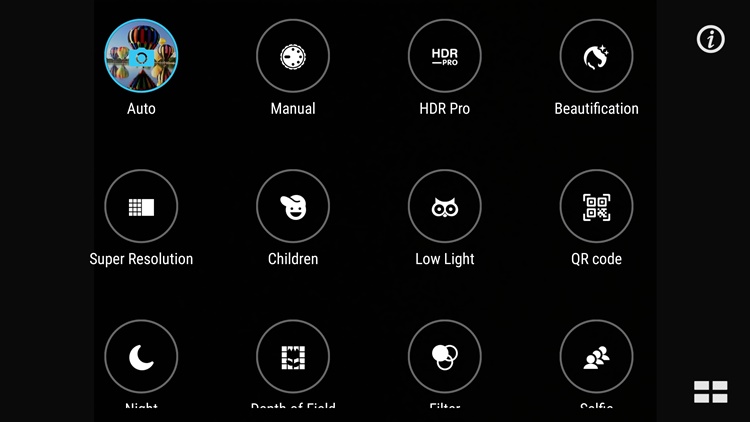 Camera menu page 1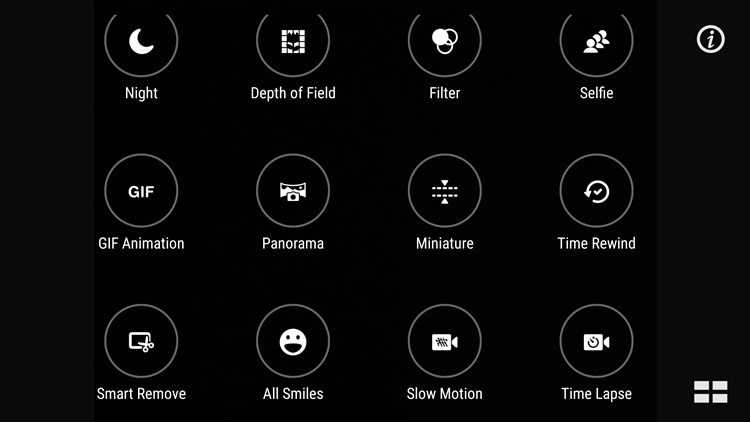 Camera menu page 2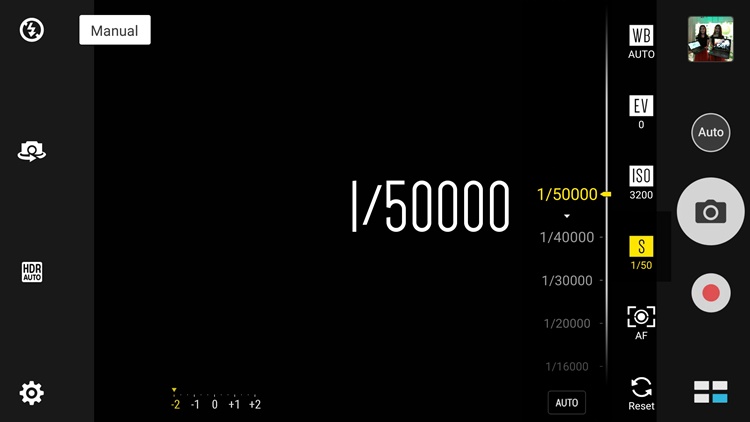 RAW mode, sweet!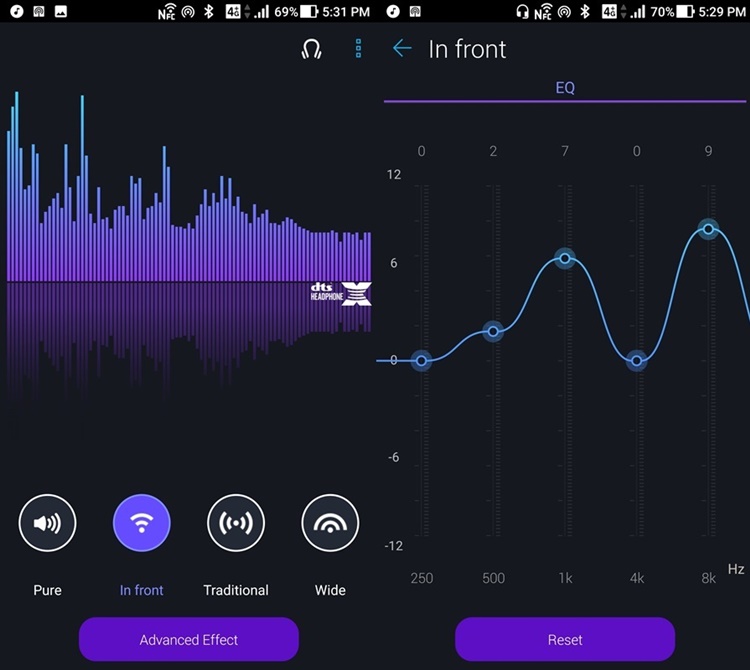 AudioWizard (found hidden in settings), you can adjust the sound preference accordingly to your taste
Nothing really groundbreaking here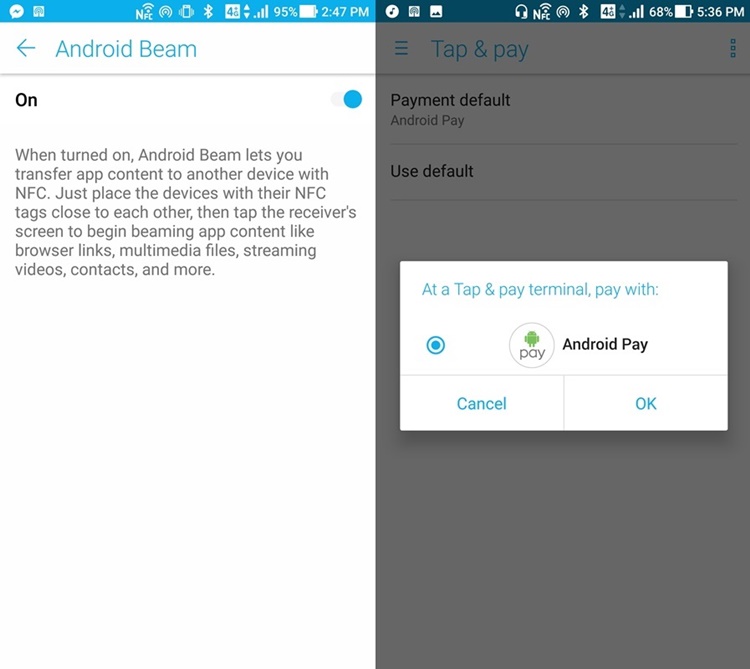 NFC connectivity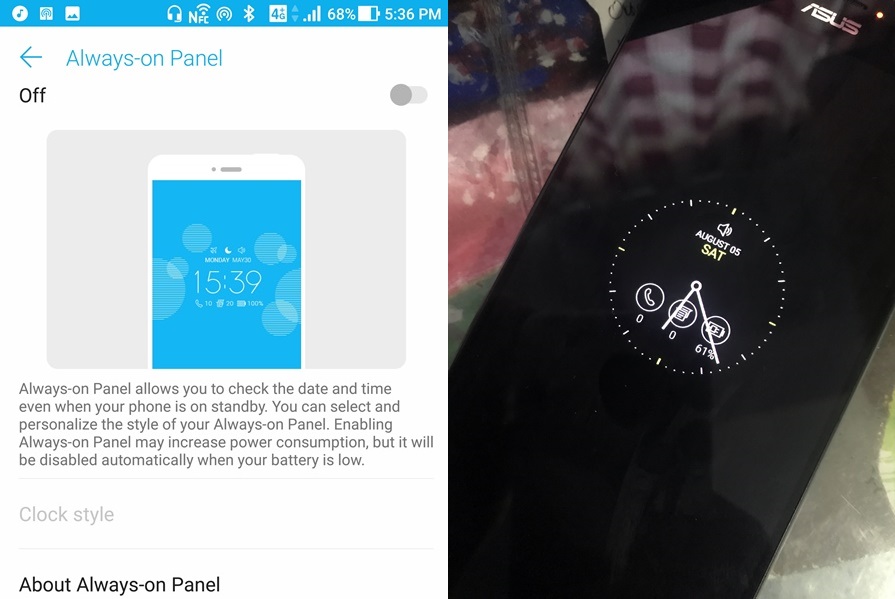 Always-On Panel
Performance - One of the top class
Although there is a lack of actual good AR and VR apps, that is not to say that the device doesn't perform well. In fact, it does quite well thanks to the Adreno 530 GPU and 8GB RAM. Even if you are just using it for gaming like Asphalt 8: Airborne, N.O.V.A. L, and Marvel's Future Fight (which are already pre-installed), the ZenFone AR performs superbly without any hiccups.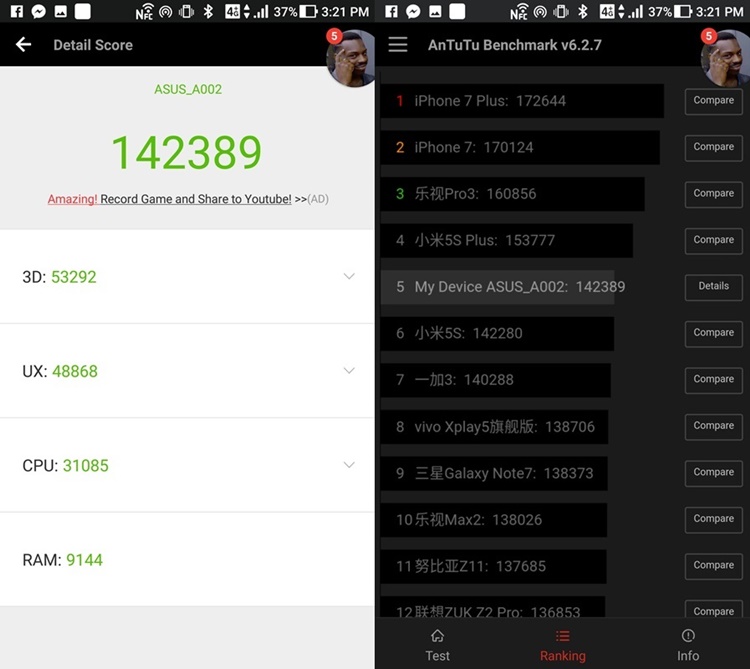 AnTuTu score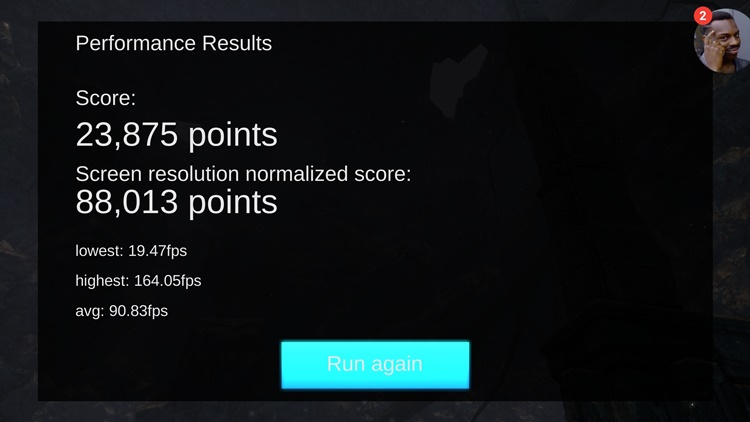 GPUBench score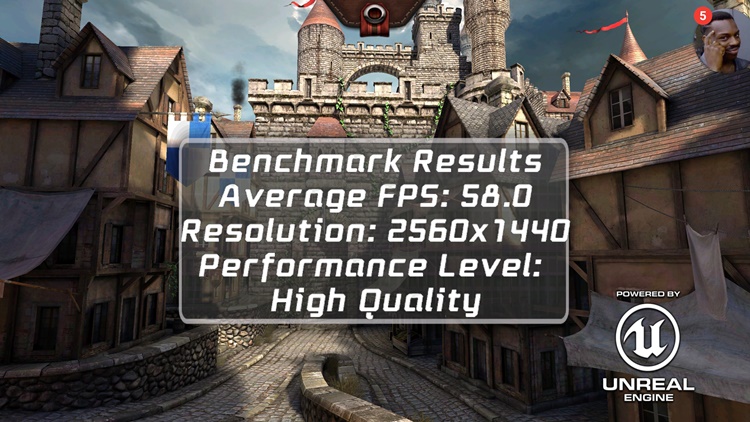 Epic Citadel score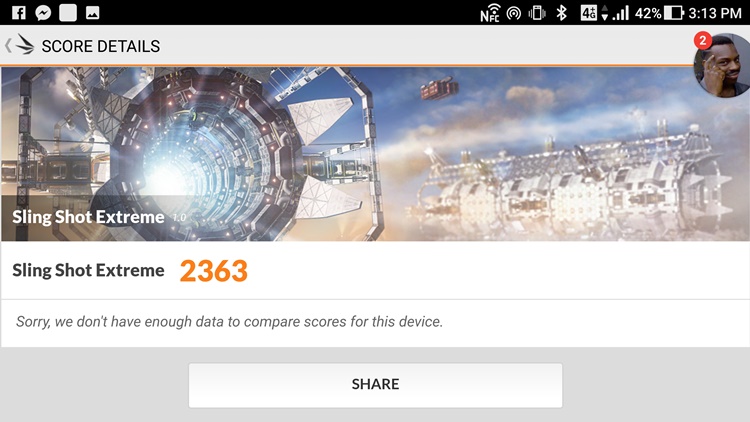 3DMark score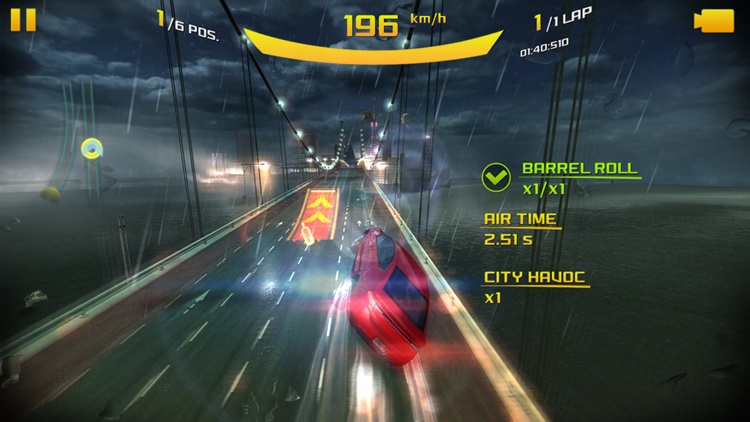 Gaming smooth as butter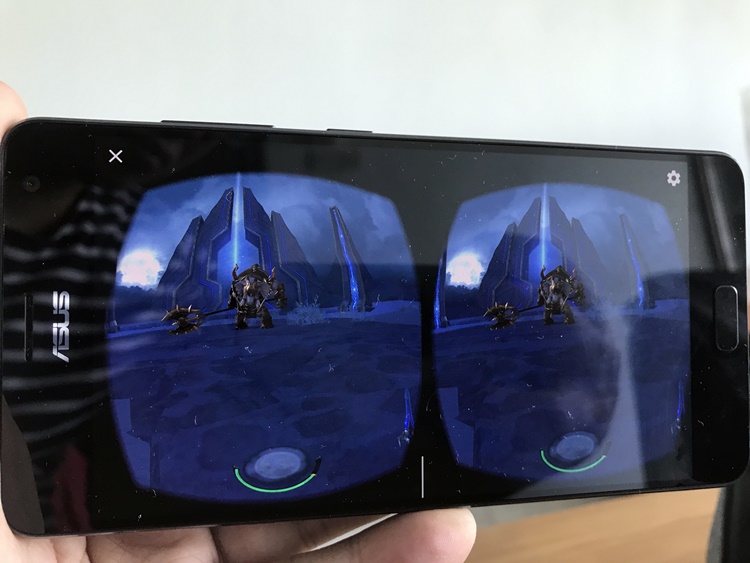 Twilight Pioneer VR gameplay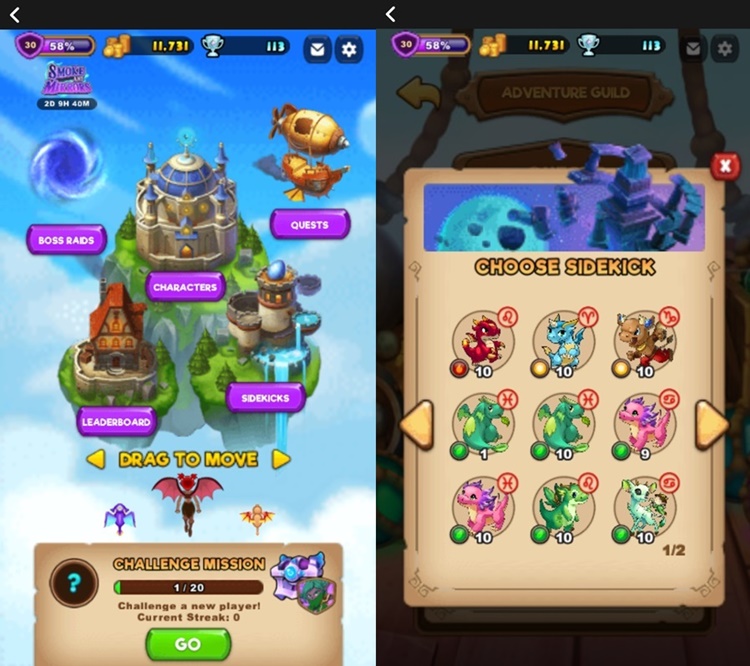 Strangely enough, simple casual games like EverWing
on Facebook Messenger still displays some pixelated images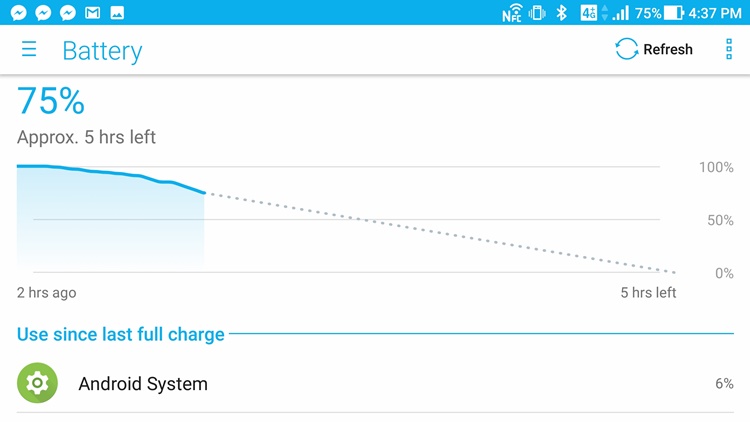 However, despite the powerful performance, the battery does get warm. Since the four sides of the device are made of metal - that's where the heat "burns" your palm and fingers, forcing you to get a protective casing (which thankfully is already provided inside the box). Like most high-end smartphones, the battery energy drops 10% after 30 minutes of gaming, but even more so on those AR and VR apps. Oh well, at least it charges up super fast. From 10% until 100%, it only takes less than one and a half hours.
In the camera corner, the ZenFone AR captures great quality photos. There is actually not much to complain about the colour contrast, it has fast TriTech autofocus (0.03 seconds), 4K video recording (still needs a tripod or gimbal). Just being picky here though - I find that compared with most high-end smartphones, the wide-angle lens is somewhat disappointing. You can change it to 16:9 ratio in the camera settings, but that will sacrifice the 23MP image quality. Check out the image samples below: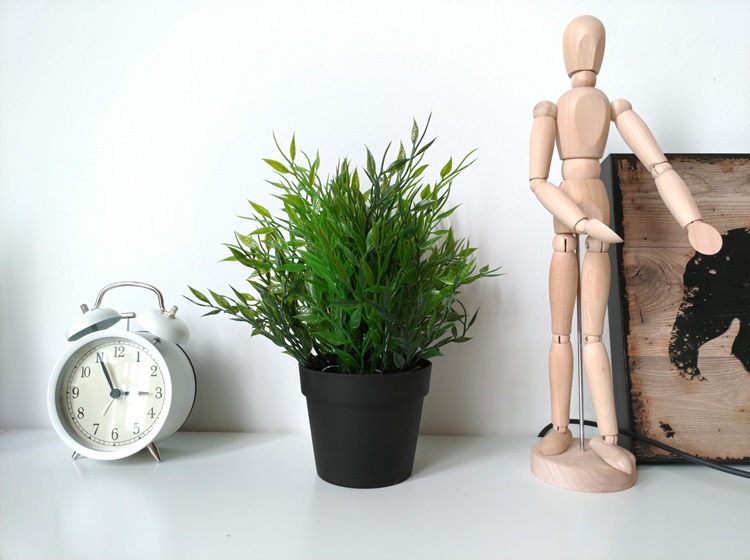 Medium indoor shot, auto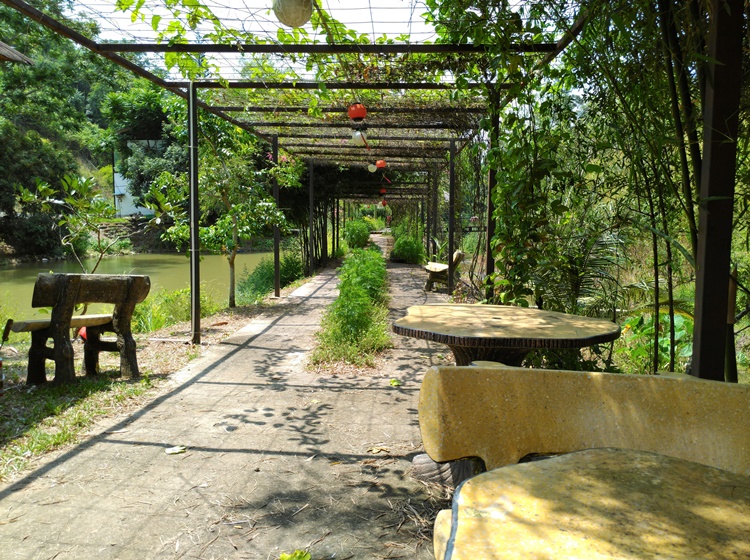 Outdoor shot, auto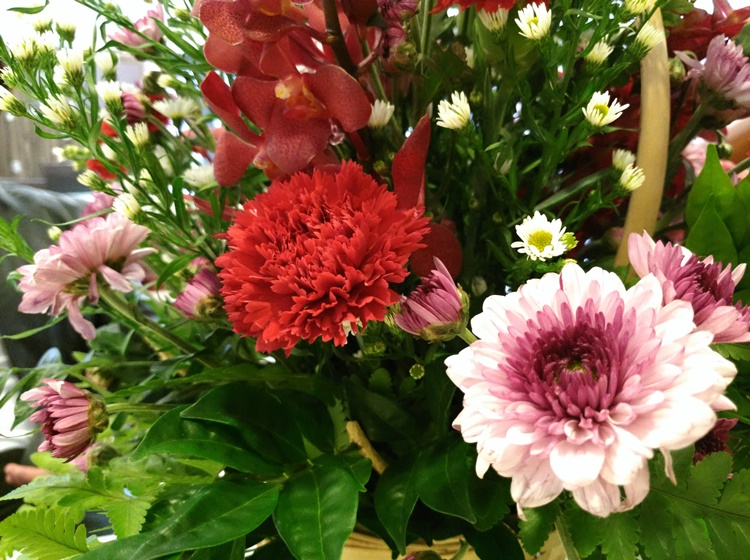 Close up, auto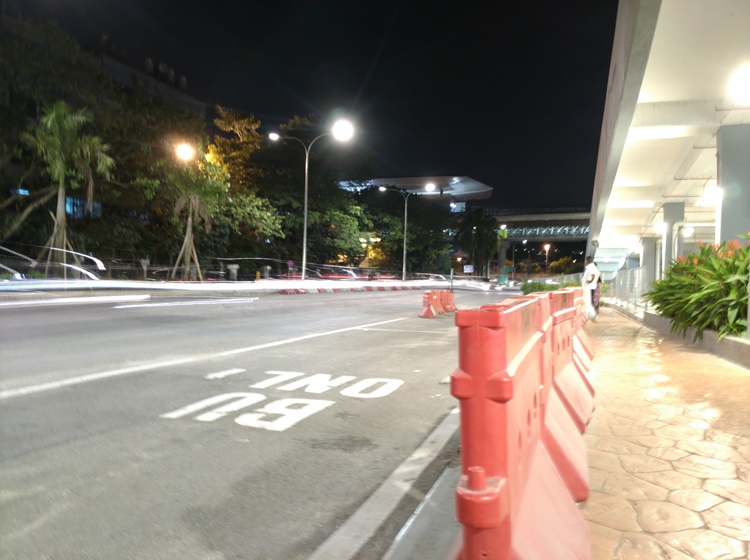 Pro mode in night time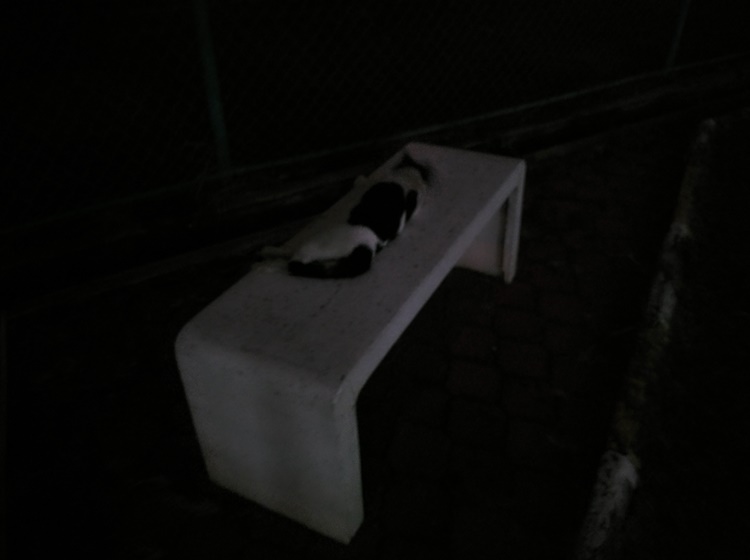 Low light shot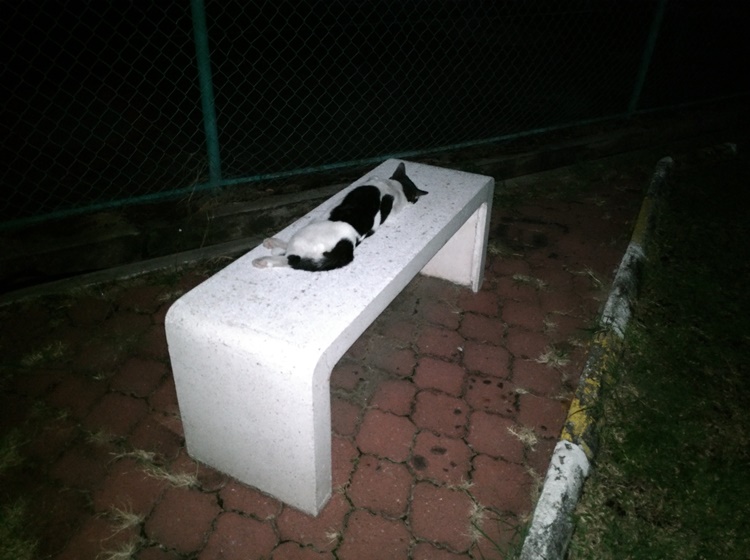 Flash mode on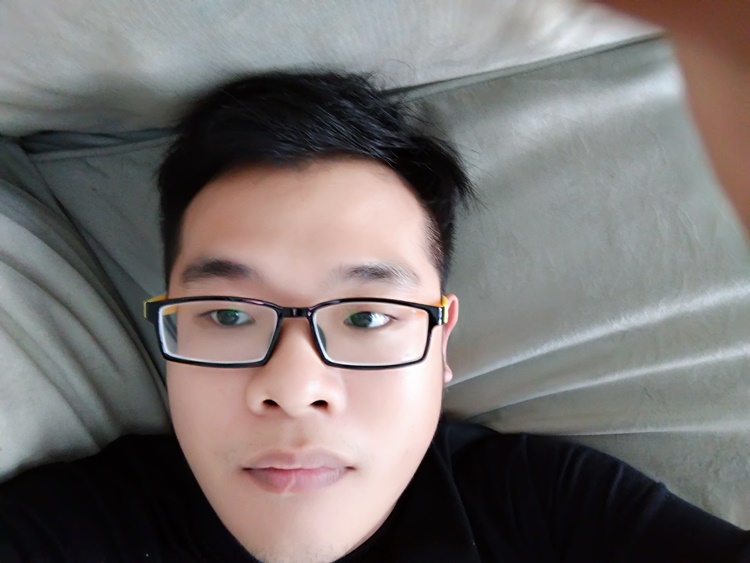 Selfie with beauty mode in level 8
Conclusion - A powerful smartphone, but a bit overpriced
Overall, the ZenFone AR is a really powerful smartphone. The benchmark scores speak for themselves, carrying out graphic demading games, AR and VR performance which is just great, very good camera quality and the DIY cardbox VR viewer is a nice touch. However, at this moment there aren't too many engaging AR and VR apps for the ZenFone AR, not to mention the annoying heating issue that appears on the four sides of the device. I think the battery could use some improvement as well, maybe adding more up to 3500mAh or more so that you can have more time for AR and VR.
At a RM3799 price range, it's hard to justify getting the ZenFone AR with the lack of AR and VR content. Perhaps in the future when these stuff get more popular and accessible, then the ZenFone AR is worth getting. Otherwise, if you're not using it for AR and VR, there are other better high-end phones to consider such as the Samsung Galaxy S8+ (RM3699 ~ RM2599) for its Infinite Display, HTC U11 (RM3099) with it's currently best camera around, or even the Apple iPhone 7 Plus at the same price (32GB model) for its smooth and just as powerful tech-specs.
So what do you think of the ZenFone AR? Do you think AR and VR is the future of smartphones? Let us know in the comments below and stay tuned for more reviews at TechNave.com.
Asus Zenfone AR Specs & Price >