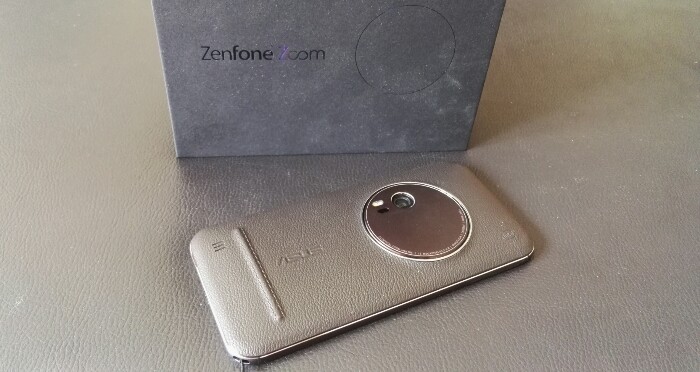 Released nearly a year later after its initial announcement, the final form of the ASUS ZenFone Zoom ZX551ML offers the world's thinnest 3x optical zoom cameraphone, but more than that it is the culmination of all the major elements that made up the ASUS ZenFone 2 series. Combining 4GB of RAM and the most powerful Intel Atom processor on a ZenFone with laser autofocus and the aforementioned 3x optical zoom, the ZenFone Zoom is technically the ultimate ASUS ZenFone 2 smartphone of the bunch. Should you get it because of that or any of the other features above? We find out in our full review of the ASUS ZenFone Zoom ZX551ML below.

Design - premium love-it-or-hate-it looks
Featuring a rounded metal frame with shiny chamfered edges, the ASUS ZenFone Zoom ZX551ML looks like the most premium ASUS ZenFone we've seen yet… at least from the front. From the back, the super large camera hump dominates, making it look not unlike the Lumia 1020. However, ASUS have done their best to make it look as good as possible, putting real Italian leather over the plastic back and adding some more chrome highlights to the camera hump.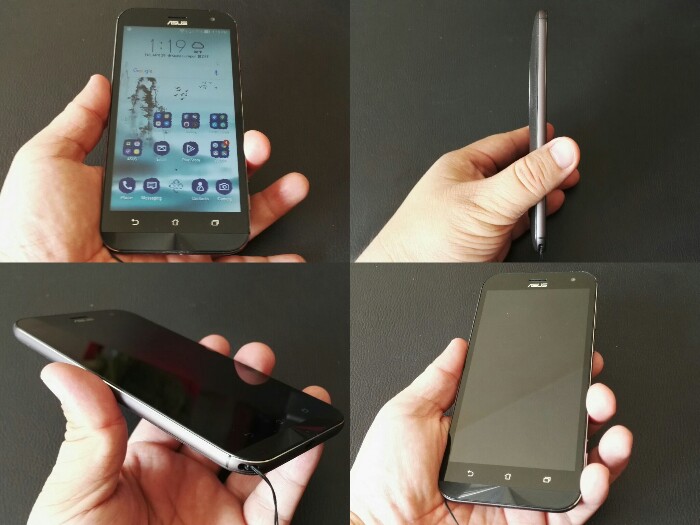 Featuring a rounded full metal frame, the ZenFone Zoom looks very premium
Personally, I feel that the over large camera hump gets in the way of the overall design as it means that the Zoom does not have the comfortable curved back that other ZenFones have. However, quite a few people who I've shown the Zoom to, found it impressive looking in a beastly performance sort of way. In short, it has a rather love-it-or-hate-it sort of look.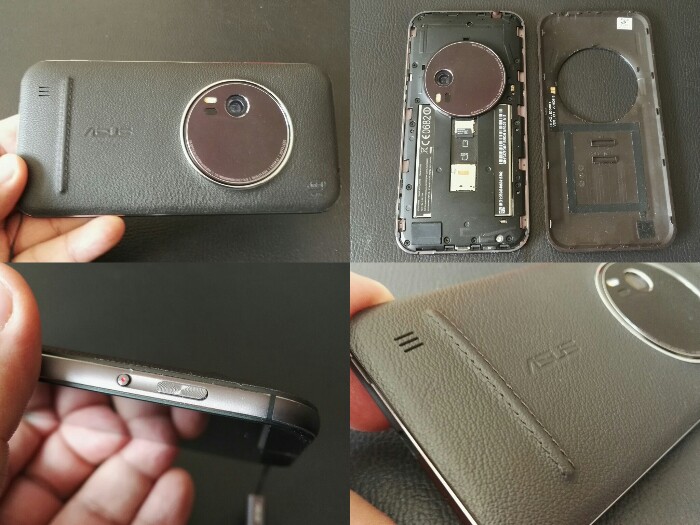 Dedicated camera shutter and video record buttons along with a ridged back make the ZenFone Zoom a very camera centric smartphone
Having seen some of the earlier prototypes for the ZenFone Zoom, I think some of those might have looked better but the overall build quality is solid. The side grip is still fairly comfortable. Controls are similarly premium metal on the side with a dedicated two-stage camera shutter button and dedicated video record button. The camera shutter button stands out with its circular design while lightly pressing this button makes the camera focus like in a standard compact camera.

Tech specs and Features - Top-of-the-line ZenFone 2
Priced at RM2099, this is the highest-end device in the ZenFone 2 range. It has the highest-clocked Intel Atom Z3590 processor in the range, something that no other ZenFone has. It also combines the best features and tech specs of the ZenFone 2 Deluxe and the ZenFone 2 Laser ranges, namely 4GB of RAM, 128GB of storage and 13MP PixelMaster 2.0 laser autofocus. Check out the full tech-specs list below:
2.5GHz Intel Atom Z3590 processor
4GB RAM
128GB storage + up to 128GB microSD
5.5-inch display (full HD 1920 x 1080 pixels, 401 ppi, Corning Gorilla Glass 4)
13MP rear camera (PixelMaster, OIS, 3x Optical Zoom, 10-element Hoya Lens, dual-tone LED flash) + 5MP front camera
158.9 x 78.8 x 5mm~12mm | 185g
supports 4G LTE, WiFi 802.11 a/b/g/n/ac, GPS, NFC, Bluetooth 4.0
3000 mAh battery (quick charging)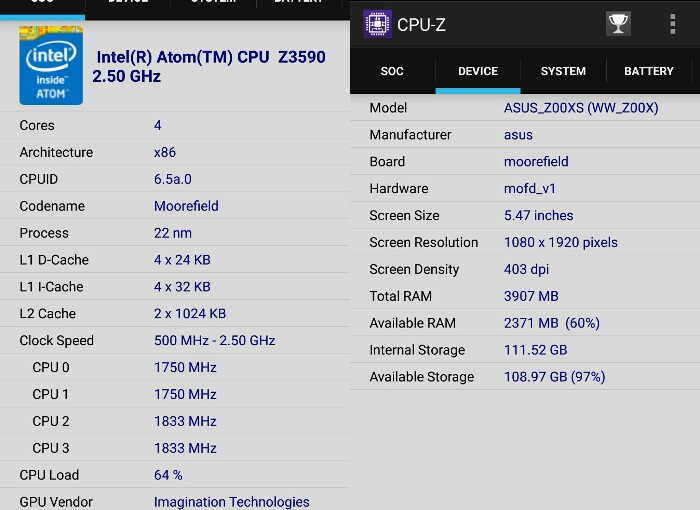 The ASUS ZenFone Zoom is the only ZenFone to use the Intel Z3590 processor
Clearly one of the main highlights of the ZenFone Zoom is its rear camera, with optical image stabilization or OIS and a built-in dual-periscope design using 10-element Hoya lens to achieve the World's thinnest 3x Optical Zoom camera phone. This means it also gets all of the PixelMaster 2.0 features like auto rewind, low-light, Super HDR and Super Resolution but it also has Photo Sphere as well, for 360 degree shots.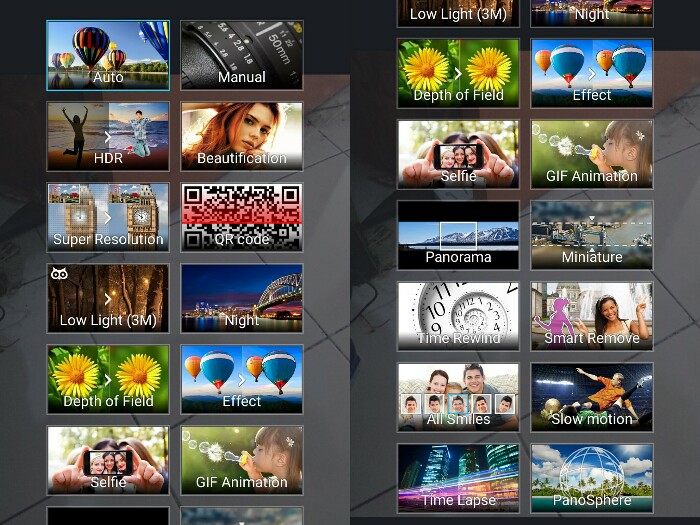 The ASUS ZenFone Zoom offers all of the PixelMaster 2.0 features including the new PanoSphere for 360 degree shots
The 5MP front camera is good enough for most selfie and selfie panorama shots, but while there is a full fledged beautify function, it still can't make me traditionally beautiful (but it should work well for other fashionistas). The Manual mode with all its histograms and other metering functions is still there and offers practically all you need for a custom shot.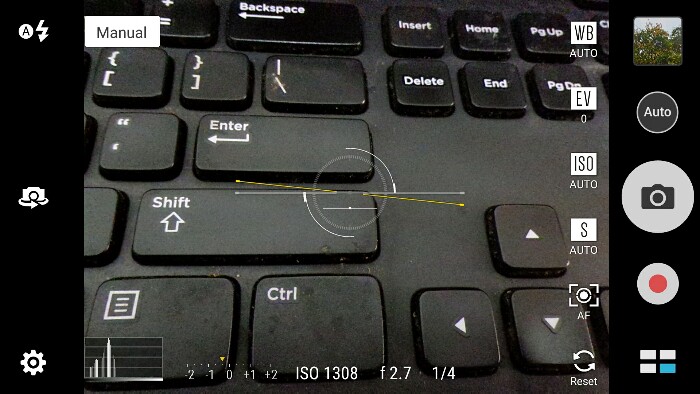 Manual mode offers quite a bit of control for the serious ZenFone Zoom photographer
At 185g, the ZenFone Zoom isn't nearly as heavy as the 12mm thick camera hump may imply. While the back grip isn't as comfortable as other ZenFones, the slight ridge on the bottom of the leather back side makes for an excellent camera grip. As an added bonus, ASUS have included a stylish leather wrist band which feels nice and secure. However, when the double tap to wake feature is activated the screen becomes so sensitive that even the metal top of the wrist band can turn on your Zoom and make emergency number calls. Turning this feature off is easy enough though.
The 5.5-inch full HD display is comfortable to use and view both for watching movies as well as doing work while a layer of Corning Gorilla Glass 4 ensures that it stays scratch free. Unfortunately, it isn't smudge free, as there isn't any oleophobic coating. The speaker on the rear is quite loud and offers crystal clear audio for the most part but you don't really get that stereo feeling with just one speaker available.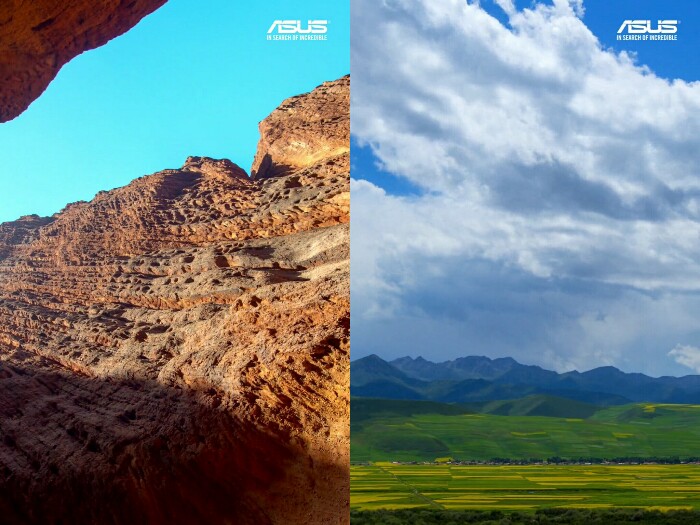 Movies look great on the 5.5-inch full HD display
Performance - nearly flagship level everything
As expected of the ultimate ZenFone, our benchmarks report the highest level of performance for any ZenFone yet with an AnTuTu score of 61462 and a 3DMark Ice Storm performance of 16000. Epic Citadel is equally high at 58.6 frames per second on full HD but we did notice a bit of lag in the normally buttery smooth Asphalt 8: Airborne on high graphics settings.The phone does get rather hot (about 40 degrees to 50 degrees) when playing games, charging using the fast charger or using the GPS and we have had it become inexplicably hot when left unattended for no reason as well.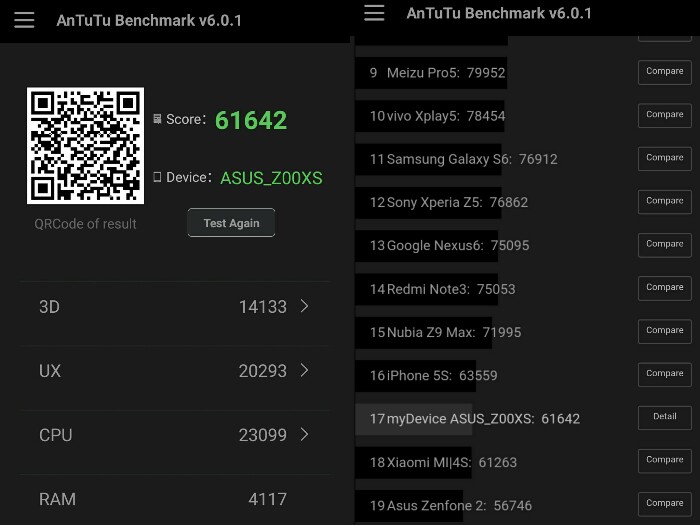 AnTuTu scores are the highest amongst all ASUS ZenFones but still about midrange compared to the rest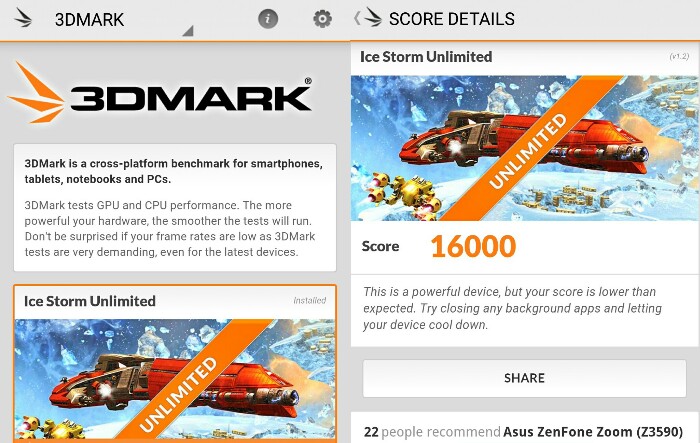 3DMark performance is excellent, on par with the Samsung Galaxy S7 edge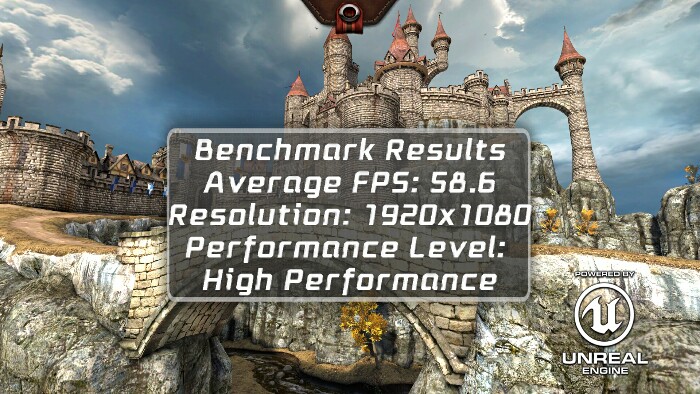 The ASUS ZenFone Zoom also performed well on Epic Citadel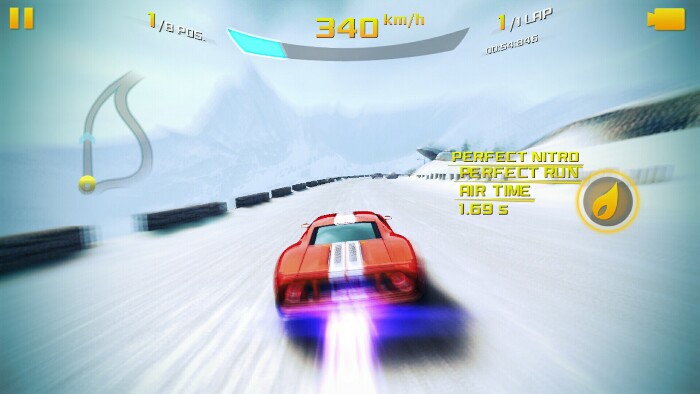 Still very good on demanding games like Asphalt 8: Airborne
After a bit more than a year, the 13MP PixelMaster sensor is starting to show signs of age. However, the OIS, laser autofocus and 3x Optical zoom on the ZenFone Zoom certainly add a bit more to the camera performance than the other ZenFone cameraphones out there especially in the Manual mode. While it won't satisfy most of the DSLR users out there (they'll probably want 20x optical zoom), these features will certainly help anyone looking to get a bit more serious about photography. Images are still good, while OIS did help stabilize things a bit.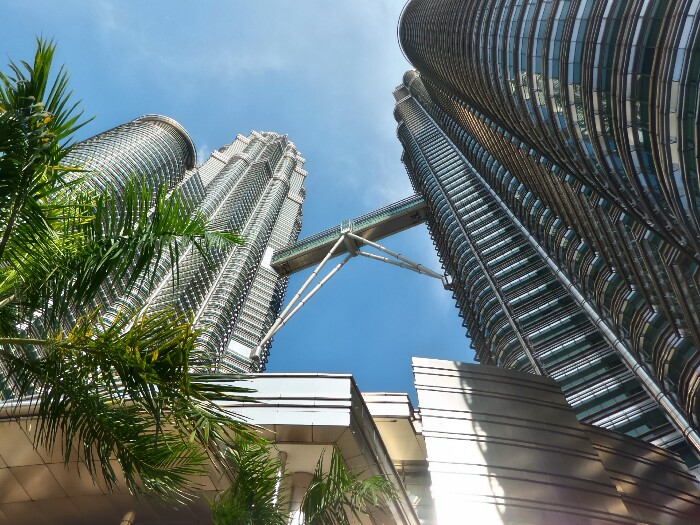 13MP, HDR

Panorama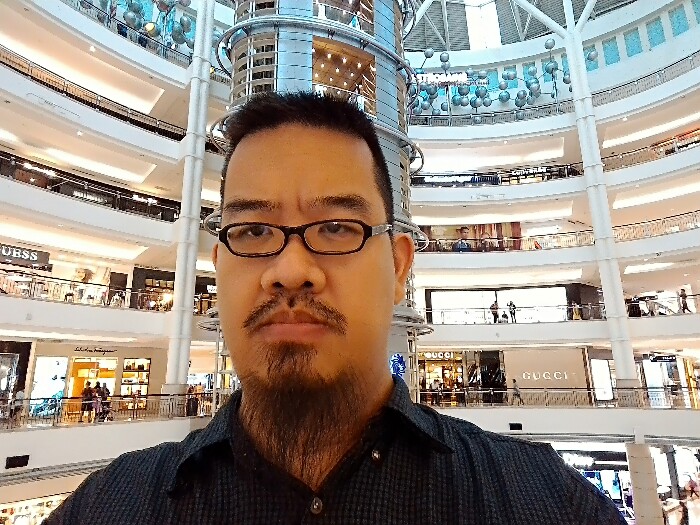 5MP, front camera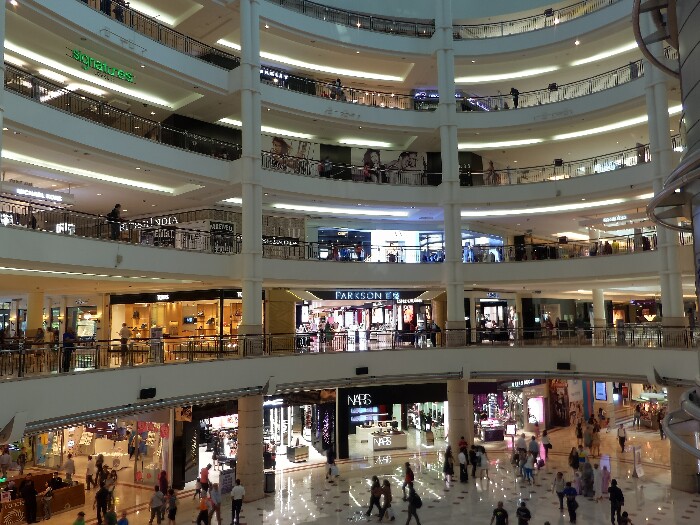 13MP, Auto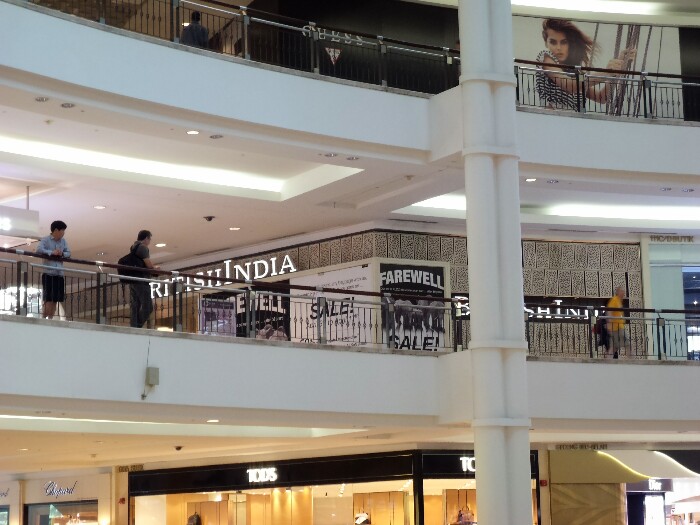 13MP, Auto, 3x Optical Zoom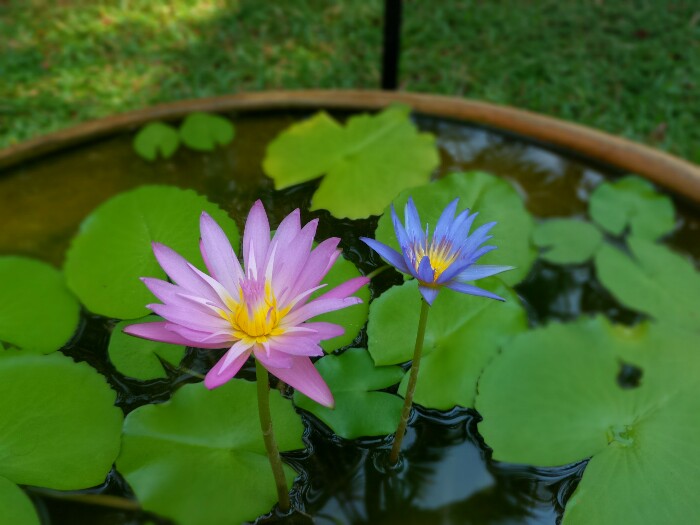 Depth of Field
13MP, Auto, 3x optical zoom ~ through the glass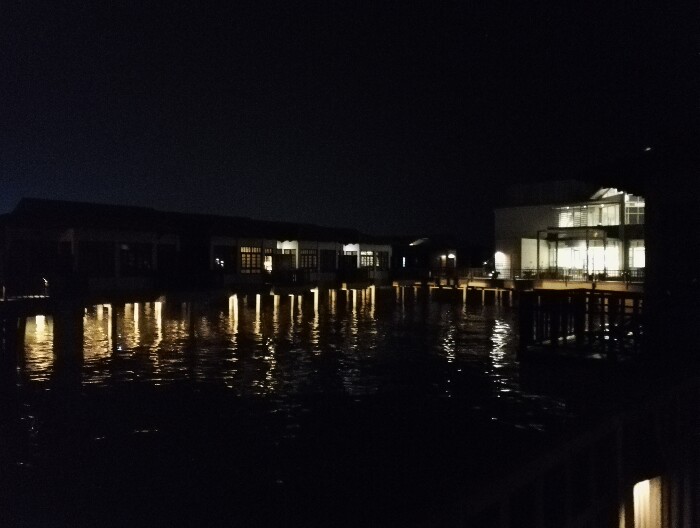 13MP, Auto ~ See all the different blacks?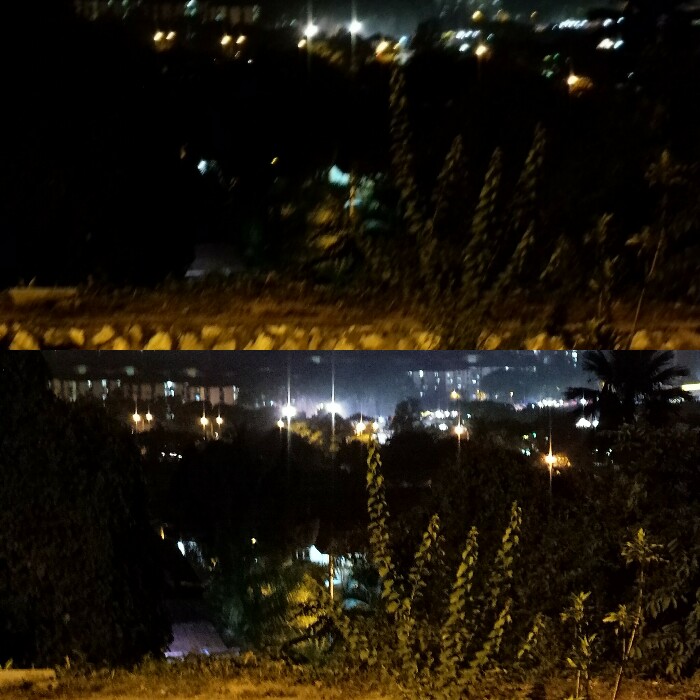 13MP, auto (above) and 3MP, Low-light mode (below)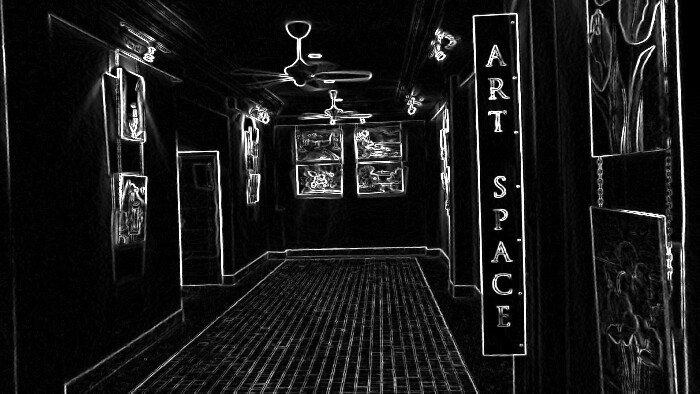 13MP, Effects - Detect Edge
Using the ZenFone Zoom for events was very convenient, as I could get clear shots even in low-light a distance away from the stage, something I haven't been able to do with other cameraphones so far. While details do become a bit soft on the maximum 3x zoom and the auto white balance is a bit off sometimes, most pictures turned out well even in low-light conditions. WiFi and phone quality are above average and it is certainly fun not having to worry about internal memory with the 128GB internal storage space.
The major price for all these powerful features remains battery life as you can easily exhaust battery life from 100% in half a day or so on heavy usage. On medium usage you can extend this to about 8 to 10 hours while on minimal usage on power saving settings you should be able to get almost a day. Thankfully there is Quick Charging fast charger included. You can charge to 100% from zero in about 1 hour and a half with it.
Conclusion - For those phone photographers looking for a bit more
Overall, the ASUS ZenFone Zoom ZX551ML is a beast of a device and technically the ultimate ZenFone smartphone around, featuring all of the highest-end features and tech specs in the ZenFone 2 line-up with the aforementioned 3x optical zoom. It should appeal to those who are looking for a bit more than your average smartphone or cameraphone.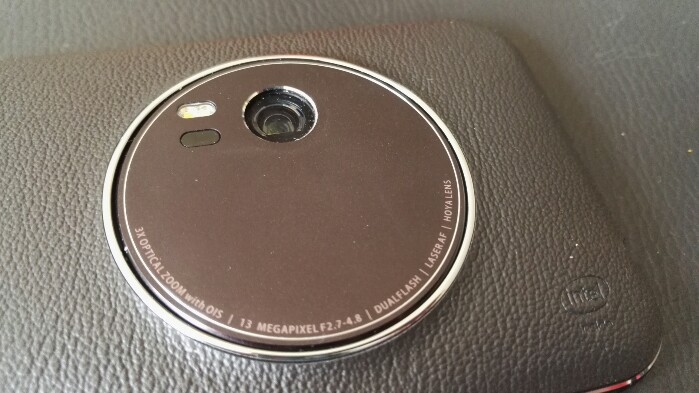 That being said, as a cameraphone it is certainly showing signs of age as it does not offer certain features that some of the newer camera centric phones are offering like 4K video recording or the ability to take pictures in RAW format. The ZenFone Zoom is perfectly fine for everything else though and should be awesome for both gaming as well as multi tasking.
While it does offer the highest performance of all the ASUS ZenFones, there are higher performing devices at the same price of RM2099 like the Huawei Mate 8 (which got 86940 in AnTuTu compared to the 60000+ from the ZenFone Zoom). However, we can safely say that there are no other current smartphones in the market that feature 3x optical zoom, making the ZenFone Zoom a fairly unique device. If it suits your needs, then take a closer look at our hands-on and unboxing videos below, perhaps it may suit your tastes too.
*TechNave.com would like to thank ASUS Malaysia for providing us with the ASUS ZenFone Zoom ZX551ML for this review. It allowed us to do a more in-depth review and highlight more features.