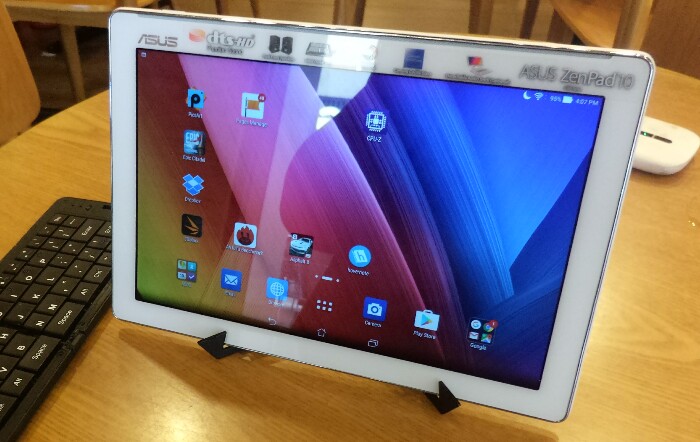 The largest and highest specced of the ASUS ZenPad tablets currently available in Malaysia is the ASUS ZenPad 10 Z300CL which features a 10.1-inch display while retaining the same sleek and thin design of the other ZenPad tablets. Featuring dual front speakers the ZenPad 10 offers a bit more power for your portable productivity. Is it good enough to compete with a comparable 2-in-1 notebook computer? We find out in our full review of the ASUS ZenPad 10 Z300CL tablet.
Design - A larger luxury ZenPad
Following the current ASUS ZenPad tablet design, the ASUS ZenPad 10 Z300CL series tablet has the same clutch case design and leatherlike pattern on the back (which isn't interchangable unfortunately). It also retains the shiny metal chrome trim on the front along with a protective layer of Corning Gorilla Glass for the 10.1-inch display.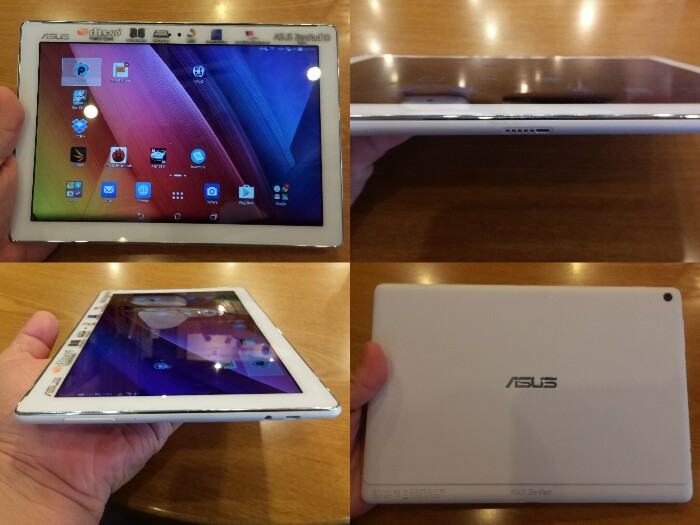 The ASUS ZenPad 10 Z300CL has a flat and thin design and is the only ZenPad with dual front speakers
However, unlike the other ZenPads, the ZenPad 10 offers dual front speakers arranged in a single line on the top. Other differences include an interface on the underside meant to connect with the optional detachable audio dock-cum-keyboard (which wasn't available at the time of the review). Also unlike the other ZenPads available in Malaysia, the ZenPad 10 is the only ZenPad around that supports the ASUS Z Stylus (also unavailable at the time of writing the review).

The keyboard dock also doubles as the audio dock with its own set of speakers and battery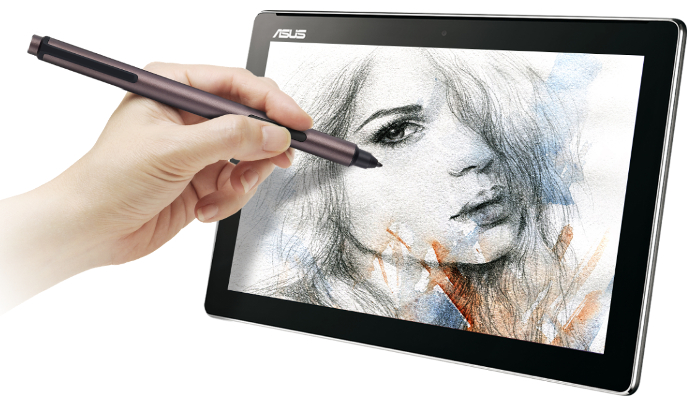 The ASUS Z Stylus lets you be a bit more artistic

Tech Specs and Features - Highest-end ASUS ZenPad yet
Here are tech specs of the ASUS ZenPad 10 Z300CL tablet:
64-bit quad-core Intel Atom Z3560 processor
2GB RAM
32GB storage
10.1-inch display (IPS, 1280 x 800 pixel resolution, 10 finger multi-touch, Anti Fingerprint, Corning Gorilla Glass)
5MP rear camera + 2MP front camera
features 4G LTE, 802.11 b/g/n WiFi, Bluetooth 4.0, Miracast, 2x front speaker, DTS HD Premium sound, Sonic Master audio technology, GPS
251.6 x 172 x 7.9mm | 510g
Android 5.0.1 Lollipop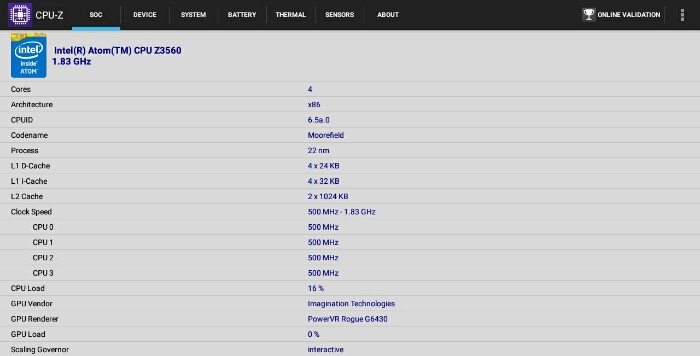 Tech specs for the ASUS ZenPad 10 Z300CL are high for a ZenPad tablet
Featuring a built-in 4G LTE modem and an Intel Atom Z3560 processor with 2GB RAM, the ZenPad 10 is priced for about RM1100 for just the tablet which when compared against notebook computers with slightly higher prices of RM1300 or so matches in terms of tech specs. The 10.1-inch display has a 1280 x 720 pixel resolution so you can watch native 720p HD video and images with no issues. In addition, like the other ZenPads, the ZenPad 10 packs in dts-HD Premium Sound, so you get a bit better sounding audio than your average detachable tablet.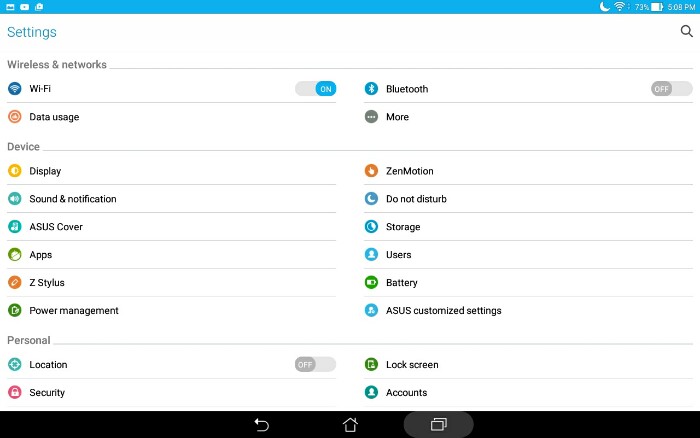 The ASUS ZenPad 10 Z300CL is the only Malaysian ZenPad to support the Z Stylus
Camera-wise the ZenPad 10 packs in an 8MP rear camera and 5MP front camera. This means you also get PixelMaster features like low-light and time rewind and fairly good video calls with either Skype or Google Hangouts. Definitely not something you'd expect with a comparable 2-in-1 notebook computer (most of them offer VGA to 3MP front cameras).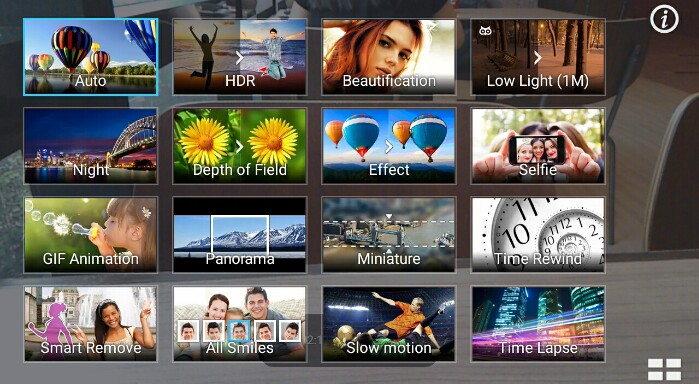 You get full PixelMaster features with the ASUS ZenPad 10 Z300CL
Performance - best Intel-powered ASUS ZenPad so far
With an AnTuTu score of 49359 the ZenPad 10 Z300 is definitely on the higher-end of the ZenPad series as practically all the others (ZenPad C, ZenPad 7.0 and ZenPad 8.0) only managed around 22000. This score places it around the upper midrange level for mobile devices. Other benchmarks are equally high with 3DMark Ice Storm getting 15287 and Epic Citadel getting 60.1fps on 720p resolution. Expect to be able to play Asphalt 8: Airborne with no lag at all, but perhaps at medium visual quality settings.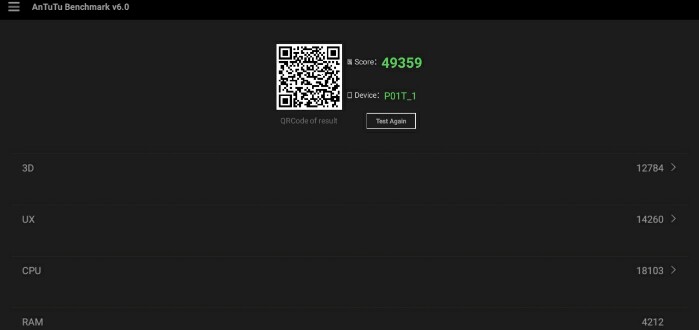 AnTuTu scores for the ASUS ZenPad 10 are the highest amongst other ZenPads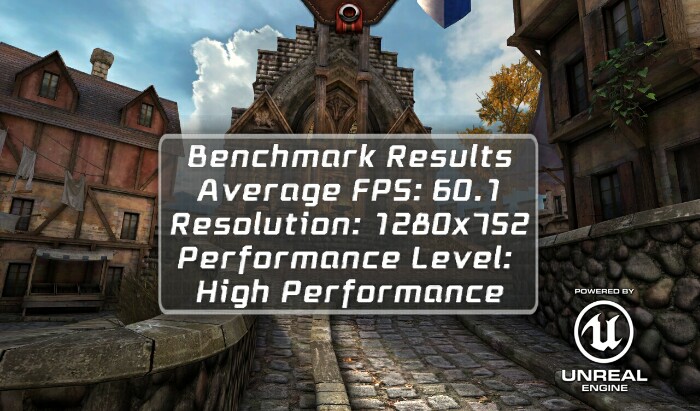 Epic Citadel gets a super smooth 60.1 frames per second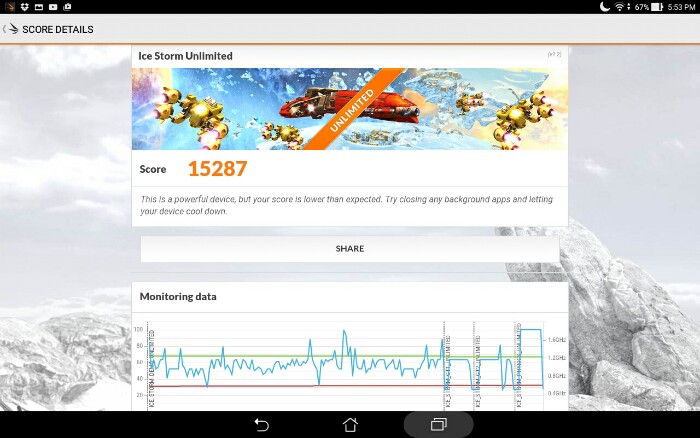 3DMark performance is very good for the ASUS ZenPad 10 Z300CL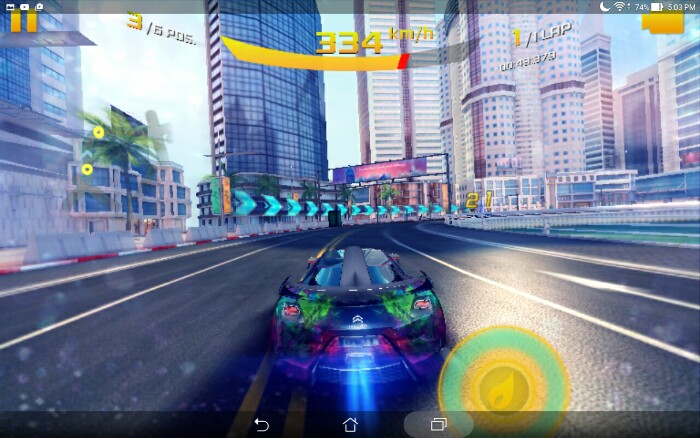 Asphalt 8: Airborne performance has no lag at all
Battery life is also quite good, lasting a bit more than 2 days on normal to medium usage and about 5 to 7 days on standby. Thankfully, enough, the tablet has no problems with stability or overheating, perhaps an indication that the Intel Atom processors need a bit more space and battery size to work well. WiFi and 4G LTE connectivity worked very well.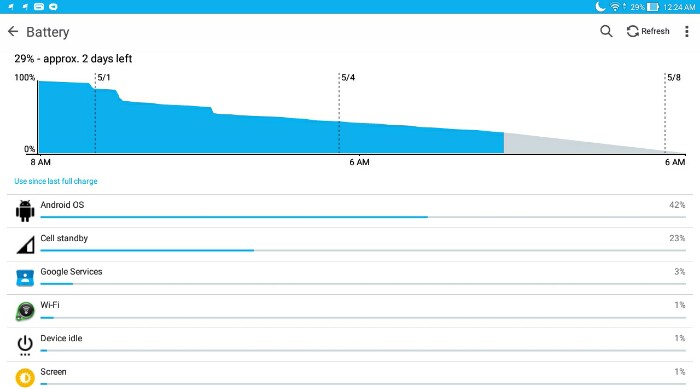 Battery life on the ASUS ZenPad 10 Z300CL is very good
Camera performance is as expected not that good compared to say a smartphone but the 5MP rear camera does well enough in a pinch while the 2MP front camera is also good enough for Skype or a blurry selfie.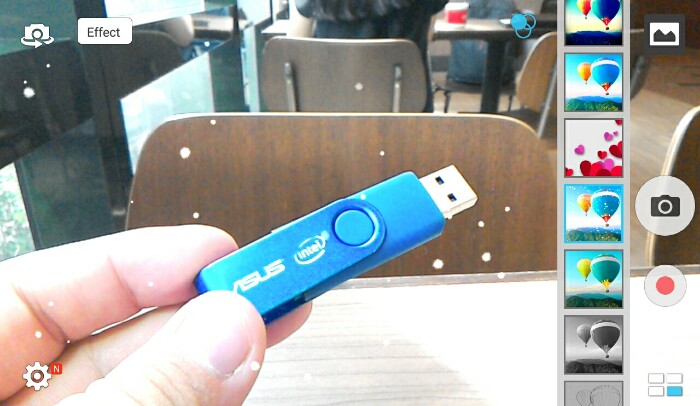 As expected of a 5MP rear camera
Effects work just fine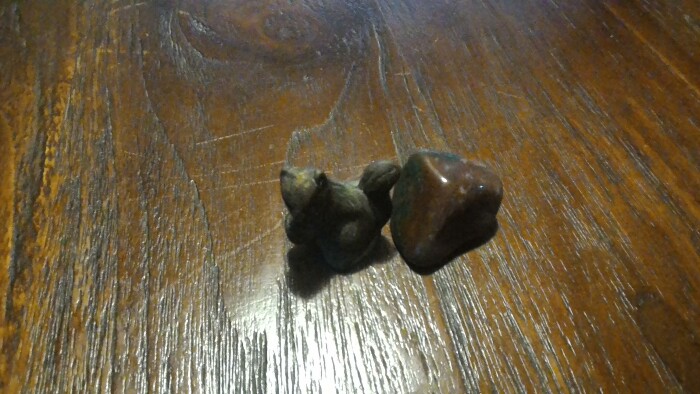 5MP, Auto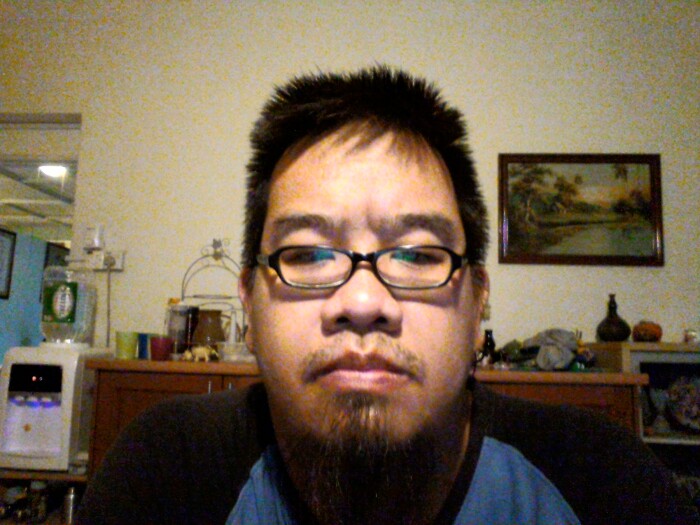 2MP, Auto
Unfortunately, the real worth of the ZenPad 10 can't really be shown as the audio keyboard dock wasn't available at the time. As it is, we had to use a third-party Bluetooth keyboard to connect to the tablet while the official audio keyboard dock would likely offer an increase in both battery life and audio quality. The Z Stylus also adds on another dimension to how you can use the ZenPad 10 as it offers context sensitive pen or stylus controls but more on that in our upcoming Z Stylus review.
Conclusion - Great light and slim tablet for both productivity and personal use
Overall, the ASUS ZenPad 10 Z300CL is an excellent tablet for both productivity and movie playback. My children found the slim and thin build great for watching movies or YouTube while the sound quality is definitely the best in the ASUS ZenPad range. You can also be quite productive with the ZenPad 10 as most of this review was written on the tablet, right down to the picture editing.
Personally, I feel that the ZenPad 10 Z300 couldn't really show off its full potential because its accessories like the audio keyboard dock and Z Stylus were not available in Malaysia. If not, and priced well in a combo deal, I think that the tablet could have given the Microsoft Surface 3 tablet a good run for the money but we'll know more if or when we get those accessories on hand. Currently, the ASUS ZenPad 10 is going for about RM1099 but expect to get a keyboard separately if you want to get some more productivity out of it.