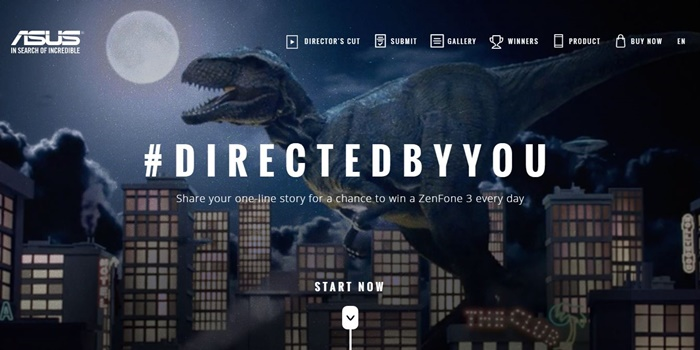 Today, ASUS has announced that they are inviting Malaysia and other selected countries to participate a contest called "Directed By You", inspired by the first crowdsourced ZenFone 3 ad, the Alien and the Dinosaur, the "Directed By You" contest will involve fans submitting short stories that will be assembled into a complete plot for three video ads that will be produced by groups of professional filmmakers and artists and shot entirely using the ZenFone 3.
Still reading and interested to join? Here's what you have to do: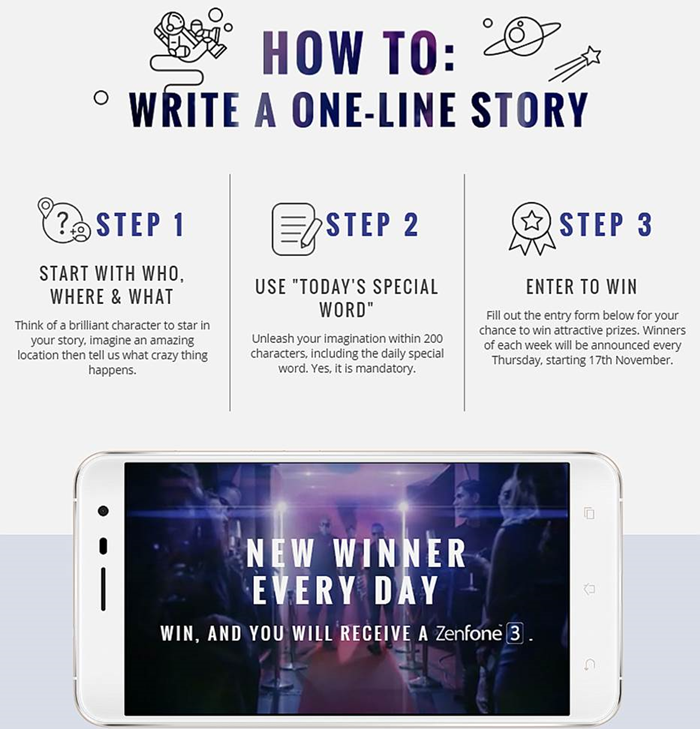 1. Visit the "Directed By You" website.
2. For a period of three weeks starting from November 8th 2016, participants can submit story ideas with two conditions: stories must be kept within a 200 character limit and must contain a "daily key word" that relates to the topic of the week.
Weekly topics: Each video ad in the series will focus on a key topic regarding the ZenFone 3 and will be composed of stories contributed from a single week. The three topics are photography, entertainment and gaming.
Each day, a ZenFone 3 will be given as a daily prize for the best entry of the day. In addition to that, the best entries of the day will be selected and turned into a storyline and plot for a video ad that will be created by groups of prominent influencers who will either direct or act in them.
"We cannot wait to see the creativity and humor of our fans that will result from this contest," said Erik Hermanson, Head of Mobile Brand and Marketing, ASUS. "It will be an interesting and entertaining international 'social experiment' to see the diversity of ideas," he concluded.
Good luck and have fun!