ASUS announces the world's first 500Hz gaming monitor with Nvidia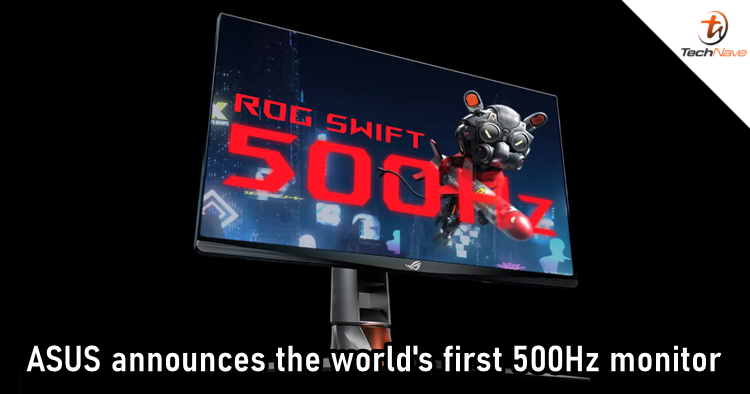 ASUS has announced the world's first 500Hz G-Sync display at Computex 2022. The product, ROG Swift 500Hz monitor, comes under the company's collaboration with Nvidia, using various technologies to boost the gaming experience. It's worth mentioning that even 240Hz panels are still not that popular as most people are satisfied with 144Hz ones, but let's still look at what this 500Hz ASUS monitor can do!
According to the video that showcases Valorant gameplay recorded at up to 1,000fps using the Phantom VEO 640S motion camera, the 500Hz monitor comes with three selling points. One of them is making target tracking easier thanks to smoother animations and less ghosting to minimize distractions during games. It also claims that players can see opponents peeking out of cover quicker than those using a 240Hz or 144Hz monitor.
The ROG Swift 500Hz monitor maxes out at 1080p, and games like CS:GO, Valorant, and Overwatch should be able to hit the frame rates. However, to support such a powerful monitor requires a powerful GPU, which makes the next-gen RTX 4090 card a perfect companion. Finally, the monitor also includes Nvidia's Reflex Analyzer to measure system latency and a G-Sync esports mode with an adjustable vibrance mode that "allows more light to travel through the LCD crystals," said ASUS. There's a a new esports TN (E-TN) technology as well, and it offers "60 percent better response times than standard TN panels."
What do you think about ASUS' 500Hz gaming monitor? Leave a comment to let us know your thoughts, and stay tuned to TechNave.com for more tech product announcement.